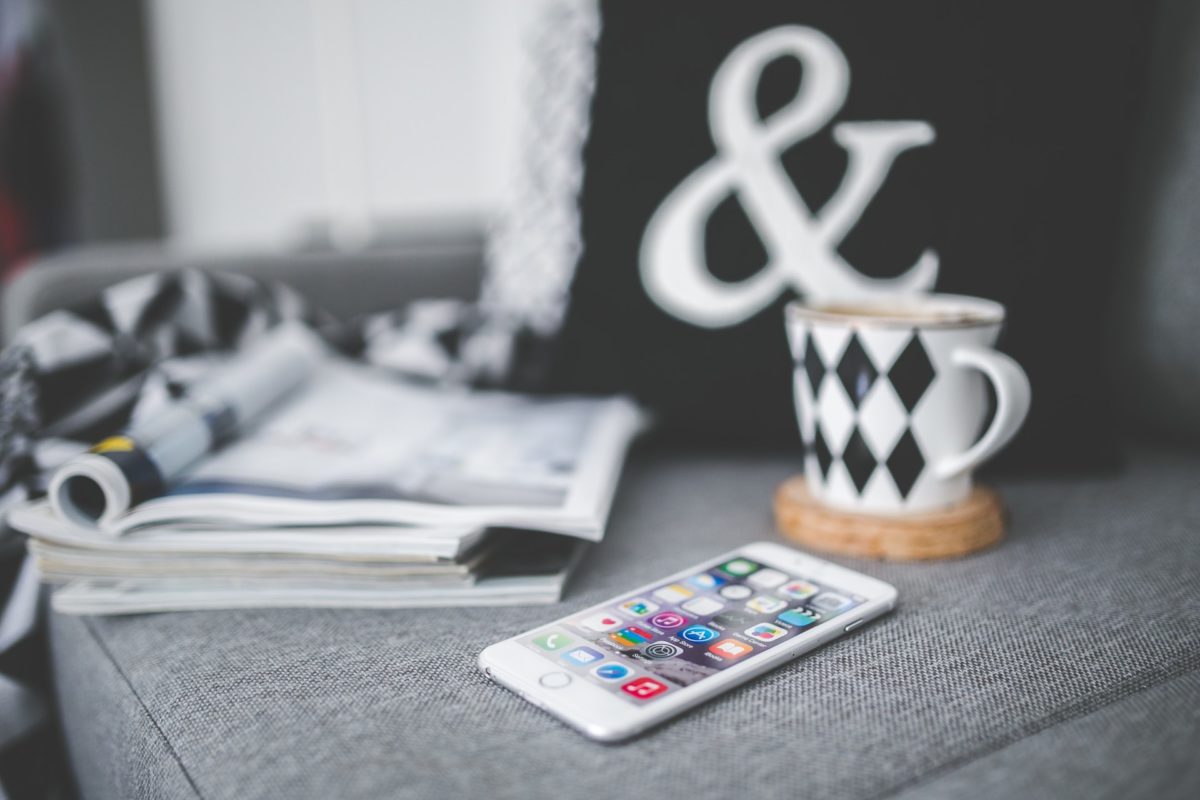 The universe of tech blogs is vast!
One of the reasons for it is an inescapable fact: people interested in technology spend hours and hours time with computers, so there's no surprise why a Web-based medium is so wildly popular.
Just notice how many more tech blogs there are than, say, blogs about home remodeling or sailing! And, surprise, surprise there are even more tech blogs than blogs dedicated to cute kittens.
So, in the ocean of opportunities, the question becomes more difficult than ever: Which of all of these tech blogs are worth your time?
To help answer that, the following list surveys the very best
Best Tech Blogs To Read
1) Gizmodo
Shiny tech toys, cell phones, portable electronics, gaming consoles – all the stuff that helps you increase your credit card balance.
2) Engadget
Still more tech toys, like a calculator watch and a device that reads aloud your Twitter feeds. (Do you really want to hear them?). A good place to look for the newest generation of mini Netbooks.
3) Lifehacker
Learn how to live more productively by leveraging the latest technology, from new software to helpful gadgets. For instance, find out how to recycle a cereal box into gift packaging or find the best FTP clients.
5) TechnoGiants
A great blog that will help you stay on top of your game. A constant and intensely passionate way to follow tech news of every stripe.
eMarketingBlogger is SEO & Blogging (How-To) Tips Blog run by Navneet Singh. Here you'll find in-depth articles on SEO, Link Building, Blogging, Lead Generation and Conversion Optimization strategies. This blog has been featured in Forbes and Marketingland. Here is a recently published article on 17 Blackhat Techniques Killing Your SEO Campaign.
8) The Good
The Good publishes weekly long-form insights focused on helping ecommerce brands turn more of their visitors into customers.
9) Boing Boing
Presents the weird and wacky, like a guide to watching videos while driving, microbatteries built by viruses, and a clown cigarette umbrella. The self-described "Dictionary of Wonderful Things" has few boundaries.
10) ERPINNEWS
Apart from the top ERP News Channel with hand picked content, ERPINNEWS (News driven success)  specialises in providing lead gen service which helps businesses reach their target customers using their USP. They invest a lot of time and resources in their customer upfront and provide first 5 leads complimentary. Customer only pays for subsequent leads, if they are happy with our quality of service and lead.
11) Techdirt
A team of IT and tech observers provides in-depth coverage of industry developments, including legal issues. They also post reader submissions.
12) Contentmart

A global content marketplace, has come up with the most innovative concept of bringing in both content buyers and content creators together from all around the world, on to their platform and leveraging them to benefit from each other. It connects thousands of clients & writers globally over the platform and has progressed since its inception in the year 2015. With thousands of projects completed to date; they offer comprehensive multilingual content writing services, including business writing, web page content, articles, blogs, press releases, travelogues, case studies, whitepapers, and academic writing across print, electronic, and digital media platforms.
13) Mashable
News, rumor and comment about social media and social networking: Twitter, Facebook, LinkedIn, and all the other examples of semi-organized Web-based crowd behavior.
14) eAskme
eAskme is a place that not only help you to grow an internet entrepreneur but also help you to learn how to stand in the hardest times of the life. It talks about startup business, money making opportunities, business ideas, growth hacks etc.
15) Ars Technica
Is Ars Technica a blog? As blogs evolve, it's sometimes hard to tell the difference between a "blog" and a traditional news site. While Ars Technica is commonly listed as a blog, its posts are often full-length pieces written in traditional reportorial style – not the individual voice associated with blogs. If this site is a blog, it's a good one, covering IT, Apple, gaming, hardware and more.
18) Geckoboard
Geckoboard – a live TV metrics dashboard software – uses their blog as a platform to help online businesses use their data simply and effectively through in-depth articles, interviews, and video content.
19) iSmart
A ton of great information about multi-channel, online-offline B2B lead generation approach that consists of Inbound Marketing, Email Marketing, Social Media Marketing, Search Engine Optimization (SEO) / Search Engine Marketing (SEM),
Advertising, Event Management and Telemarketing.
20) Wired's Blogs
Preternaturally irreverent, but backed up by a hefty staff of in-the-know tech reporters, the Wired News stable of blogs is one of the Internet's most influential.
21) Socedo
Socedo is a blog that exclusively focuses on the B2B marketer who needs insights, ideas, case studies and inspiration. Every week, Socedo provides actionable, B2B -centric, in-depth content that help busy B2B marketers take their programs to the next level. Key topics covered including social media strategy, SEO, marketing automation and content marketing.
22) InformationWeek Blogs
The formidable resources of Information Week gives depth to its panoramic coverage of IT and consumer technology, aided by piquant analysis from Alexander Wolfe, Serdar Yegulalp, Paul McDougall and others.
If you've always wanted to become a writer (or the idea has kicked in just now) this blog should be your first and must-visit stop. An awesome and in-depth guide on how to start your blog, step by step and avoid mistakes as much as possible. Bryan has boiled it all down for you, your is just to jump to the article and pull out that valuable info from it.
Covers the enterprise IT world: servers, security, tech staffing, virtualization, software as a service, and consultancies.
25) Computerworld: Opinion/Blogs
Experienced voices providing commentary that focuses on enterprise technology yet also delves into consumer tech, featuring voices like Windows pundit Preston Gralla and IT watcher Don Tennant.
A collection of articles and resources related to conversion rate optimization. They offer great optimization advice for e-commerce, SaaS, and publishing businesses. Some of the most covered subjects include A/B testing, personalization, lead generation & landing page optimization.
27) Volume SEO
Volume SEO provides actionable SEO advice drawn from in-depth case studies to help you grow your organic search engine traffic. You won't find hyped up regurgitated content here, just the good stuff based on results.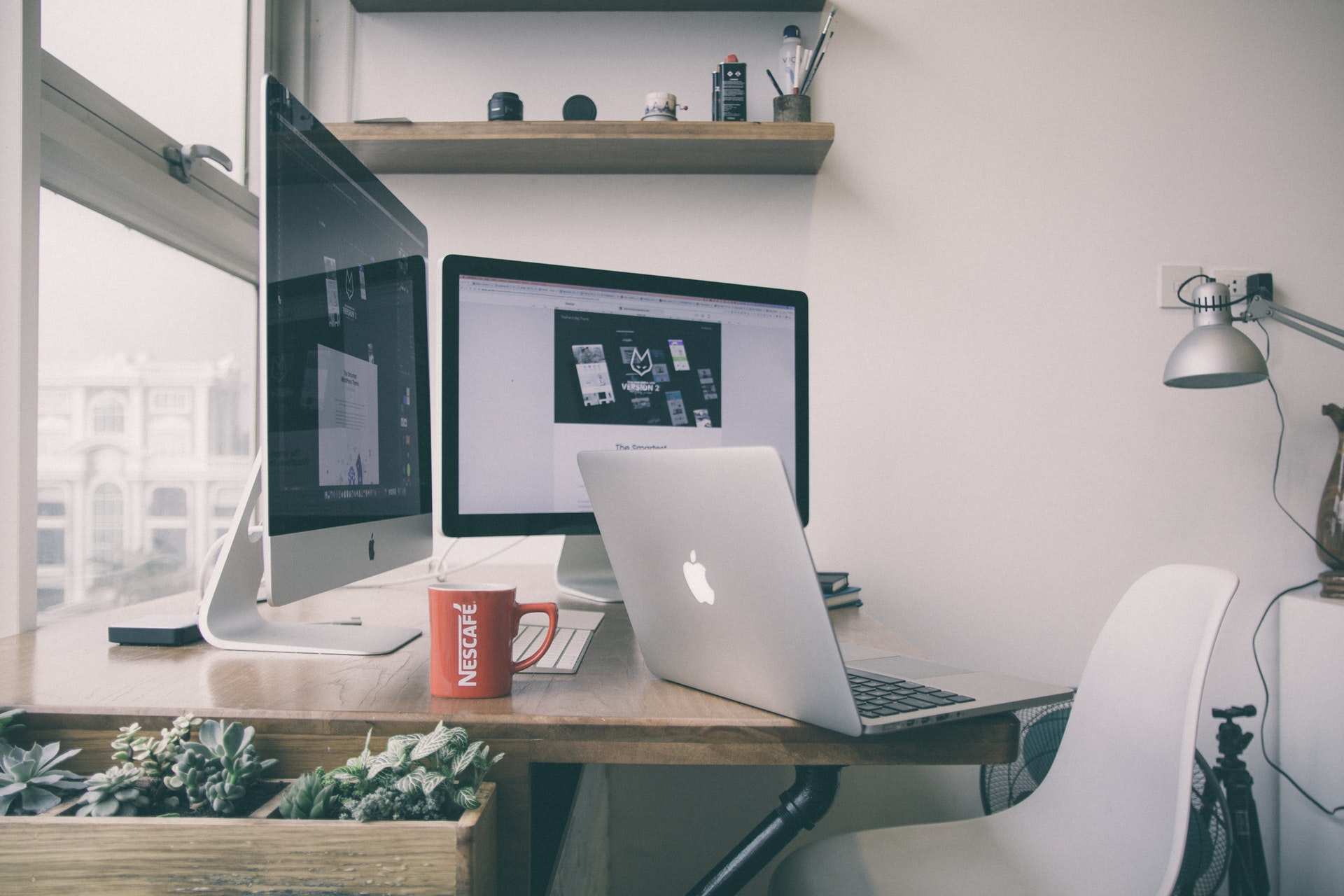 28) InfoWorld
Topics like JavaScript, Sun, Dell, SOA – these blogs focus on mission-critical tech for large corporations.
29) eWeek Blogs
If it has to do with technology – from jobs to security to platforms – there's commentary about it at the eWeek blog portal. Keep your eye on leading tech pundit Eric Lundquist and security expert Matt Hines.
30) RedHerring Blogs
The once hot print publication still thrives online. (Kind of funny to think they needed a print version, huh?) A mix of software, gaming, gadgets, mobile and big player news.
31) Techy Mantra
An awesome blog about web development, graphic design, marketing and tech news.
32) M-Connet's Magento & eCommerce Blog
Great collection of article on Magento 2, eCommerce trends, online holiday sales and startup tips. updates weekly! A useful resource for eCommerce technology people.
33) BusinessWeek's Blogspotting
Heather Green and Stephen Baker survey cutting edge technologies: behavioral technologies, privacy rights, social media.
34) Technology Review's Blogs
Wow, these folks have high IQs (no wonder they write blogs published by the August Massachusetts Institute of Technology.) "Personal genomics"…"people aware computing." Getting ready for some very heady stuff.
35) Schneier on Security
Is there a more famous security guru than Bruce Schneier? What's impressive about his blog is the expansive reach of subject matter: software, hardware, the Net, privacy, as well as security issues in a larger societal context.
36) Network Security Blog
Longtime blogger Martin McKeay holds forth on spammers, hackers, black-hatters, and the good IT folks who work to keep them at bay.
Currentschoolnews is a subsidiary school news portal with an aim of providing useful and valuable information about Higher Institutions, Scholarships, Study-abroad, Jobs, Sport, Tech, Health and much more to students at all levels of education – Undergraduate, Masters, Doctoral and Post-doctoral levels.
38) Simple Intelligent Systems
Get latest insights, tips and advice on wide range of topics such as Web Designing, Digital Marketing, News & trends and more. The goal of the publication is to create actionable content that inspires anyone who has started a business or is willing to grow their business on web universe.
39) Brian Krebs's Security Fix
Backed by the reporting chops of the Washington Post, Security Fix is a deep and widely inclusive resource. Very well done.
40) Rational Survivability
Big time insight about risk management and disruptive innovation. As proof of his street cred, blogger Chris Hoff wrote the infamous "DNS Debacle" poem: "A few months ago/ Kaminsky discovered a flaw / It was with DNS/ It was nasty and raw."
41) Technobeep
Technobeep is a great blog and resource for everything technology news; from gadgets, apps, softwares, tools, company reviews, startup organization, mobile, hosting, web dev, and even getting started with the basics.
42) Microsoft Security Response Center
All the bulletins and updates you'll need (or at least most of them) for Microsoft security vulnerabilities. Sign up for a notification so you don't need to check in regularly.
43) Danger Room
National security coverage written and reported with a high profile reputation. I've even heard the Pentagon keeps on eye on this blog.
44) Tao Security
The personal blog of Richard Bejtlich, director of incident response for General Electric. He gets around and knows how to share his insights.
45) Logojoy
Logojoy is one of the world's leading online logo makers, with 30,000 unique visitors passing through its website every day. Using AI and unique technologies, Logojoy provides the user with a fully guided experience to be creative, allowing them to create their own logo without the assistance of a graphic designer.
46) AgilOne
AgilOne is a leading Customer Data Platform company. The passion that drives them is to help enterprise B2C brands omni-channel customer data so they can engage with their customer authentically and optimize lifetime value.
47) Tech Desigh
A place to know latest android app & tech tips for everyone.
48) Nogentech.org
The latest technology blog for its visitors. A collection of contents and useful resources related to SEO, online tech, marketing tips, gadget reviews.
50) Matt Cutts: Gadgets, Google and SEO
Cutts, a former software engineer and head of Google's Webspam team, covers a lot of Internet-related issues along with a smattering of personal tech.
51) Esther Dyson
Describing herself as the "Internet's court jester," Dyson blogs about Web business and social media, among other topics.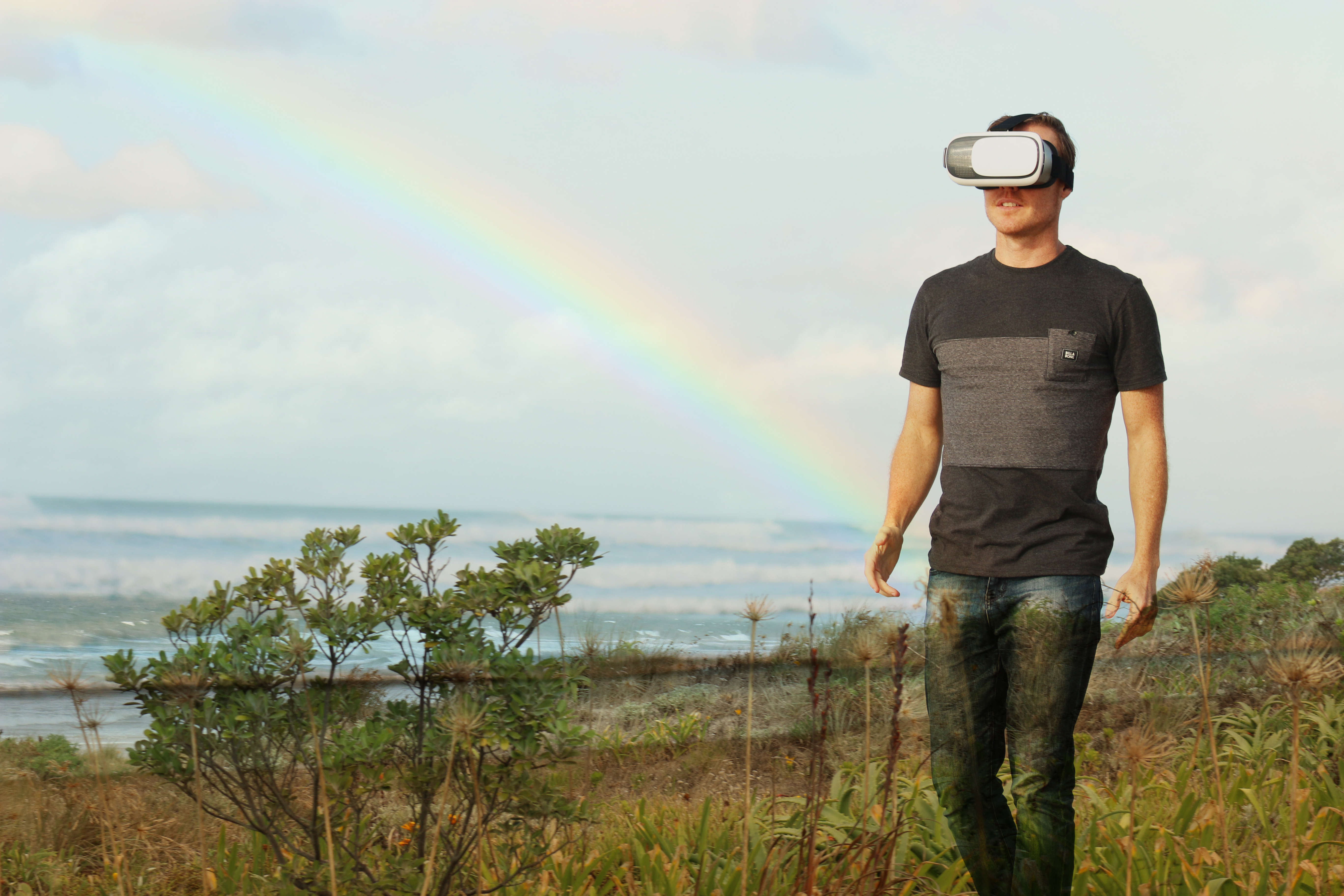 52) Dan's Cartoons
Dan Rosandich profiles the cartooning business and world of cartoons.
53) TechLila
TechLila covers unique topics related to Android, Windows, and technology. The main goal of TechLila is to provide unique information, such as quality tips and tricks, tutorials and how-to guides.
54) OpsGenie
OpsGenie is an alerting and incident response orchestration platform which provides reliable alerts, on-call schedules, and escalation policies to ensure the right people are notified about any alert event via email, SMS, phone calls, iOS & Android push notifications and chat/collaboration tools. Through their tool and blog, OpsGenie empowers and teaches DevOps teams to stay connected and collaborate in real-time to respond to problems faster and efficiently.
55) Glanceinfo.com
Glaceinfo is a unique blog about social networking, gadgets, technology, blogging tips and much more. This blog provides latest updates on various modern products and gadgets.
56) WorldBank's Section About Latin America
We live in the land of plenty and high-tech marvels, but we need to be mindful of those less fortunate, explains Gloria Hernandez from Aesbus. Latin America is gaining marketing attention more and more, but it's important to understand the politics and culture of these emerging markets. So, although this is not technically a marketing blog, it does provide a look into global financial aspects of new market segments.
With a mission to "end extreme poverty within a generation and boost shared prosperity," the World Bank blogs provide research and data analysis on international financial markets, developing country entrepreneurship, and government leadership and decision-making that impact economic growth, poverty reduction, and the quality of people's lives. The range and depth of topics and the impressive list of collaborative bloggers ensure an insightful treatise of current issues that are playing out daily across communities worldwide.
57) Merixstudio
Awesome blog run by Elise, a freelance marketing writer & blogger. Perfect to show wannabe-freelancers and online biz owners how to (non-scarily) build their own successful career!
Clickedwap is a tech blog that covers areas of gadget solutions, free internet browsing tips, alongside with full smartphones specifications and other technology news.
A great blog and resource for everything related to Digital Marketing, Automation owned by long time blogger Rafi Chowdhury a well-known name in the Industry.
Find Interesting and Engaging Research Writing on Android, ChromeOS, Linux, Blogging and Various Useful Tutorials on Trending Technology Topic.
67) OptimWise
A WordPress web design agency that helps professional businesses succeed online.
Magnificent team digs into problems that marketers deal with on a daily basis. Their goal is to keep you up to date on the rapidly changing marketing world.
71) DataLink SEO
Datalink SEO blog is a great resource for those who are data-driven and want to learn more about digital marketing.
72) Near Me
MonkeyData blog is a place for SMBs inspiration. The blog covers current e-commerce topics with a focus on analytics, explain what matters and why, and give advice on how to turn weaknesses into strengths.
Niche Site Project is all about SEO, productivity, project management, and niche sites. Read it for some awesome advice.
A published writer since 1987, I have published various newspaper and magazine articles for teens and adults. She manages her blog where she writes about news in her industry. She also takes on clients who need help with publishing their books in terms of editing, cover design and more.
Inbound marketing, content creation, and social media outreach are practical, online strategies that are available to everyone, from businesses to solopreneurs. Tim's blog is written from the perspective of someone who had to figure it out while he was building his business.
89) Vitis PR
PR blog with tips and tricks on how to gain exposure for your technology brand.
90) DigitalCrafts
Want to learn more about software and code in general? DigitalCrafts is the best-reviewed coding bootcamp in Georgia and Texas, and often publishes tutorials in addition to servicing their consumer and corporate training clients.
91) Grammar Chic
Founded in 2008, Grammar Chic, Inc. is a full-service content writing company that publishes The Red Ink, a blog focused on offering audiences easy-to-implement content writing and marketing tips, tactics, and techniques.
92) Workiva
Make mobile moments magic: get mobile-first digital marketing strategies and insights from experts at the world's leading mobile engagement solution.
94) Psyborg
psyborg® is a design studio passionate about using the latest tools to build brands and business. Founded by Daniel Borg, Daniel combines creativity and design thinking in an efficient and engaged client process. It's a cool blend of engineering know-how and creative design. He positions this as part mind | part machine and he loves doing it so much that he regularly posts video's and blogs about helping business thrive and grow through creativity and design thinking!
95) Gold Mind Digital
Do you want actionable integrated marketing strategies and tactics to grow your business? Drive results and reach your business goals with our blog!
96) Beeketing
Beeketing offers professional marketing solutions for businesses who need that extra push. Their eCommerce Blog packed with real and useful information about marketing for eCommerce, conversion rate optimization, best eCommerce apps reviews and more.
97) Checkealos
User Experience Blog to give you the necessary tools to define, plan, execute and measure the usability and user experience of any Ecommerce in the easiest way.
98) Chorally
Chorally blog covers company advancements, opinions on trends in social customer service, CRM chatbot, brand monitoring, promotes upcoming user conferences, and more. Their blog was created to share some of Chorally's ideas, technologies, and concepts that they apply in their offices every day.
99) Floship
Top blog for eCommerce professionals and Crowdfunders (on Kickstarter and Indiegogo) at all skill levels and all learning styles. Learn how get your products in the hands of customers around the world by optimizing your crowdfunding and e-commerce shipping.
The dedicated team covers the technological advancements and news related to Prestashop, Magento, OpenCart, Shopify and other. With an emphasis on the easy accomplishment of customer engagement and conversion rate optimization, the blogs provide a roundup of all the eCommerce aspects with smart Kindly review and share your feedback.
111) MegaUpdate24
MegaUpdate is run by Luthar – a software engineer passionate about all things blogging and technology. With his blog he is helping tech enthusiasts learn more about programming and how to work and earn online.
112) Noobpreneur
Award-winning entrepreneurship blog offering tips, ideas and news for entrepreneurs and small business owners.
113) CustomLogoCases Blog
Custom Logo Cases is actually a business that makes custom cases and covers for phones, tablets and notebooks, for both small and larger businesses all around the world. They also write an informative blog, on topics such as How to Manufacture in China, through to a guide on different printing types and much more. A great blog that is worth a read if you're starting a business and want to do business with China.
114) The Inzite Advice Marketplace Blog
Find inspiration from our experts, coaches and advisors, or find out more about our SaaS business solutions
115) Geeky Stuffs (ShaanHaider.com)
A tech blog by Shaan Haider that covers the latest tech news, detailed hands-on review of latest smartphones and gadgets, smartphone applications, software, useful tips and tricks along with in-depth editorial articles.
116) Tech Arrival
Tech arrival is a mainly a technology blog. Tech Arrival was started back on October 9, 2013. Their aim is to provide high quality and innovative stuff in the field of Information Technology.
This website serves Android Rooting, Recovery & ROMs Tutorials, How-to Tutorials, Tech Products/Softwares reviews & comparisons, Blogging Tutorials, SEO Tips and much more.
117) Start A Mom Blog
StartaMomBlog.com was launched on January 18th and grew to an authority site about blogging since then. Follow it for some great info on how to skyrocket your out-of-office job!
118) Mondovo
The Mondovo Blog is more than just 'tips' and 'how-to's'. They share the strategies they've tried – those that worked and why and those that failed and what we learned from them. It's a place where you'll find articles on the latest ideas in SEO, Social Media Marketing, Link Building and Content Marketing and what you can do with your own efforts to make them better.
HerPaperRoute is a resource for new, aspiring and blossoming bloggers to create a profitable blog and business. Learn how to create, run, market and monetize your blog with easy-to-follow guides, tools, apps, and strategies taught by professional Blog Strategist Chelsea Clarke.
With 5 minutes marketing lessons podcast & bi-weekly blog, they talk about lead generation and online marketing strategies for service providers. You will learn things like analytics, SEO, conversion rate optimization tricks as well as actionable strategies. This blog caters to local service providers like Dentists, Accountants, Lawyers etc.
Dereco is keen on helping network marketers unlock the code to their online success with his actionable tips provided regularly.
 122) Brian Manon
Barakat Minhaj is a passionate blogger and internet marketer. He runs this blog to share his knowledge with others. The main topics are Blogging, Internet marketing, Search Engine Optimization, Making money online. The main purpose of this blog is to guide newbie bloggers to learn how to build an online career by doing blogging the right way.
AcquireConvert is the go to place to learn marketing and growth for Shopify. SEO, Instagram, CRO and more. If you're an ecommerce entrepreneur or marketer AcquireConvert can hook you up with free content and paid courses to grow your Shopify store.
125) RisePro
RisePro is the place to go to learn Instagram marketing for ecommerce. Get more followers, traffic & sales with in-depth guides and online courses.
126) Kays Harbor
Experts in sharing multiple perspectives and educating about the latest in web and mobile technology with insights in industries like healthcare and ecommerce.
127) Octoparse Blog
It is the official blog of a top free web scraping tool-Octoparse, dedicated to the information on web scraping. The blog covers amazing articles related to web scraping tools, tutorials, data analysis and the latest news in the industry. Being a perfect foundation to learn data science, it is good for beginners learning tips and tricks of web scraping.
128) MoveToSaaS
Read the MoveToSaaS blog if you want to move to become a successful Software-as-a-Service provider.  Learn to be more attractive for investors, remain competitive, meet your customer expectations and  decrease your cost base.
129) Catch Updates
CatchUpdates is a 4+ years old blog developed to help fellow bloggers, webmasters, and tech geeks in terms of latest SEO technologies, Blogging Tips, WordPress Tutorials/Tricks and Making Money Online. Its primary focus is to enable bloggers to help them in setting their blogs, getting search engine traffic, earning a good amount of money from their blogs and motivating newbies and much more.
130) IMFROSTY.com
IMFROSTY.com is a Technology and HowTo Blog. It is a group of authors that reviews different tech projects like websites, software, apps, gadgets etc. They also provide different tutorials to their readers.
131) Owox