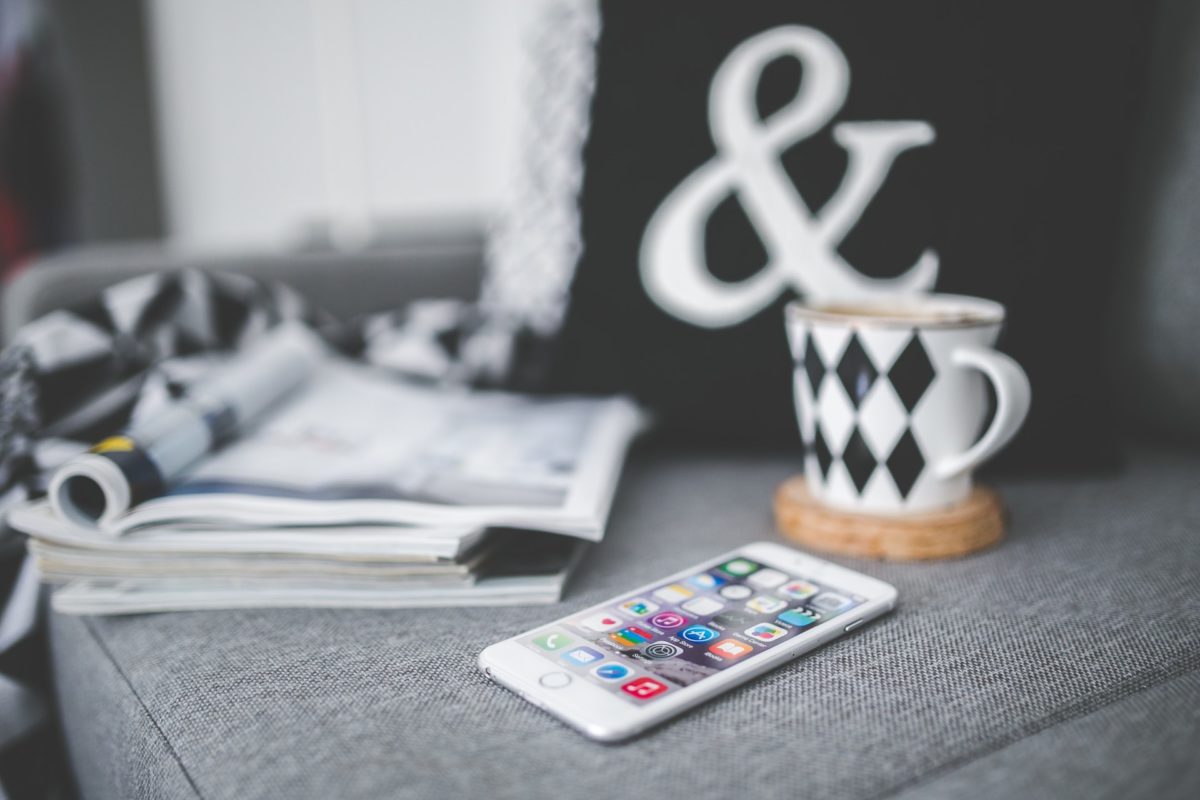 The universe of tech blogs is vast!
One of the reasons for it is an inescapable fact: people interested in technology spend hours and hours time with computers, so there's no surprise why a Web-based medium is so wildly popular.
Just notice how many more tech blogs there are than, say, blogs about home remodeling or sailing! And, surprise, surprise there are even more tech blogs than blogs dedicated to cute kittens.
So, in the ocean of opportunities, the question becomes more difficult than ever: Which of all of these tech blogs are worth your time?
To help answer that, the following list surveys the very best
Best Tech Blogs To Read
1) Gizmodo
Shiny tech toys, cell phones, portable electronics, gaming consoles – all the stuff that helps you increase your credit card balance.
2) Engadget
Still more tech toys, like a calculator watch and a device that reads aloud your Twitter feeds. (Do you really want to hear them?). A good place to look for the newest generation of mini Netbooks.
3) Lifehacker
Learn how to live more productively by leveraging the latest technology, from new software to helpful gadgets. For instance, find out how to recycle a cereal box into gift packaging or find the best FTP clients.
5) Scobleizer – Tech Geek Blogger
Robert Scobleizer is obsessed with technology. A constant and intensely passionate commentator who follows tech news of every stripe.
eMarketingBlogger is SEO & Blogging (How-To) Tips Blog run by Navneet Singh. Here you'll find in-depth articles on SEO, Link Building, Blogging, Lead Generation and Conversion Optimization strategies. This blog has been featured in Forbes and Marketingland. Here is a recently published article on 17 Blackhat Techniques Killing Your SEO Campaign.
7) The Weebly Inspiration Center
This is a platform for entrepreneurs and small business owners to find expert advice to help bring their ideas to life and grow a successful business. The goal of the publication is to create actionable content that inspires anyone who has started a business or is thinking about starting a business.
8) The Good
The Good publishes weekly long-form insights focused on helping ecommerce brands turn more of their visitors into customers.
9) Boing Boing
Presents the weird and wacky, like a guide to watching videos while driving, microbatteries built by viruses, and a clown cigarette umbrella. The self-described "Dictionary of Wonderful Things" has few boundaries.
10) ReadWriteWeb
Helmed by the intrepid Richard MacManus, with help from an extensive team, ReadWriteWeb covers Web technology and news: Twitter, enterprise Internet news, eBay, Google.
11) Techdirt
A team of IT and tech observers provides in-depth coverage of industry developments, including legal issues. They also post reader submissions.
12) The Cloud Marketing Blog
The savvy folks at Total Product Marketing hold nothing back and dish out a bevy of marketing tips and tricks for cloud hosting providers, MSPs, and ISVs.
13) Mashable
News, rumor and comment about social media and social networking: Twitter, Facebook, LinkedIn, and all the other examples of semi-organized Web-based crowd behavior.
14) eAskme
eAskme is a place that not only help you to grow an internet entrepreneur but also help you to learn how to stand in the hardest times of the life. It talks about startup business, money making opportunities, business ideas, growth hacks etc.
15) Ars Technica
Is Ars Technica a blog? As blogs evolve, it's sometimes hard to tell the difference between a "blog" and a traditional news site. While Ars Technica is commonly listed as a blog, its posts are often full-length pieces written in traditional reportorial style – not the individual voice associated with blogs. If this site is a blog, it's a good one, covering IT, Apple, gaming, hardware and more.
18) Bits – Technology – New York Times
Smart writing and reporting about both consumer and enterprise tech, with substantially fewer unproven rumors than the typical Red Bull-fueled tech blogger.
19) Internet.com Blogs
Informed commentary by a top crew of veteran writers and reporters, providing insight into everything from software to hardware to mobile to security to PCs. (Published by Jupitermedia, which publishes the site you're reading.) Among other must-reads, check out Andy Patrizio from Silicon Valley and Sean Michael Kerner on the Linux/enterprise beat. Plus: the new Semantic Web blog covers the emerging Web 3.0 world. Oh, and don't miss the Datamation blog.
20) Wired's Blogs
Preternaturally irreverent, but backed up by a hefty staff of in-the-know tech reporters, the Wired News stable of blogs is one of the Internet's most influential.
21) ZDNet Blogs
Clearly one of the best collections of tech analysts on the Web, including longtime Microsoft watcher Mary Jo Foley, the uncensored insight of Jason Perlow, and the peripatetic musings of Larry Dignan and crew.
22) InformationWeek Blogs
The formidable resources of Information Week gives depth to its panoramic coverage of IT and consumer technology, aided by piquant analysis from Alexander Wolfe, Serdar Yegulalp, Paul McDougall and others.
23) CNET Blogs
Not only does tech heavyweight CNET offer the full universe of tech news, it's so massively all-encompassing it even has a blog about mechanical engineering. (Can you top that?) Particularly noteworthy is the tech-politics coverage of Declan McCullagh.
24) TechRepublic Blogs
Covers the enterprise IT world: servers, security, tech staffing, virtualization, software as a service, and consultancies.
25) Computerworld: Opinion/Blogs
Experienced voices providing commentary that focuses on enterprise technology yet also delves into consumer tech, featuring voices like Windows pundit Preston Gralla and IT watcher Don Tennant.
A collection of articles and resources related to conversion rate optimization. They offer great optimization advice for e-commerce, SaaS, and publishing businesses. Some of the most covered subjects include A/B testing, personalization, lead generation & landing page optimization.
27) Dwight Silverman: TechBlog
The Houston Chronicle's Dwight Silverman earns a spot in the blogrolls of many of top bloggers with his well-written commentary on consumer technology.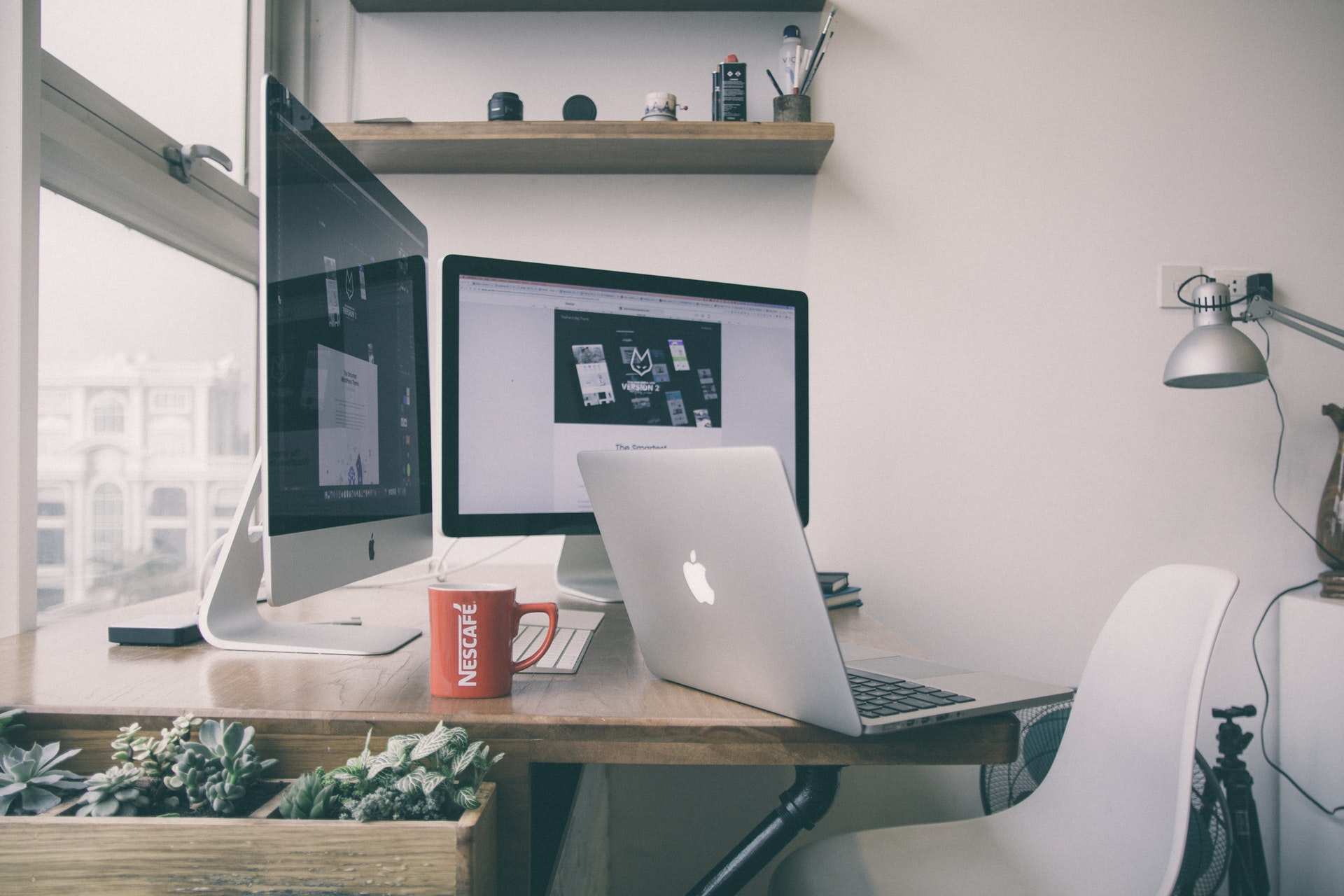 28) InfoWorld
Topics like JavaScript, Sun, Dell, SOA – these blogs focus on mission-critical tech for large corporations.
29) eWeek Blogs
If it has to do with technology – from jobs to security to platforms – there's commentary about it at the eWeek blog portal. Keep your eye on leading tech pundit Eric Lundquist and security expert Matt Hines.
30) RedHerring Blogs
The once hot print publication still thrives online. (Kind of funny to think they needed a print version, huh?) A mix of software, gaming, gadgets, mobile and big player news.
31) The Guardian's Tech Blog
Bright, smartly penned commentary with an English accent, mostly about consumer tech: Googlebombs, Windows 7, the iPhone.
32) Financial Times Tech Blog
One of the Continent's great newspapers analyzes who's making money and who's not.
33) BusinessWeek's Blogspotting
Heather Green and Stephen Baker survey cutting edge technologies: behavioral technologies, privacy rights, social media.
34) Technology Review's Blogs
Wow, these folks have high IQs (no wonder they write blogs published by the August Massachusetts Institute of Technology.) "Personal genomics"…"people aware computing." Getting ready for some very heady stuff.
35) Schneier on Security
Is there a more famous security guru than Bruce Schneier? What's impressive about his blog is the expansive reach of subject matter: software, hardware, the Net, privacy, as well as security issues in a larger societal context.
36) Network Security Blog
Longtime blogger Martin McKeay holds forth on spammers, hackers, black-hatters, and the good IT folks who work to keep them at bay.
37) Securosis
Privacy, app security, physical and home security, Securosis offers thoughtful analysis with a hefty dose of uncensored opinion.
38) Mike Rothman's Security Incite
Covers the information security marketplace and also offers comment on major security news stories.
39) Brian Krebs's Security Fix
Backed by the reporting chops of the Washington Post, Security Fix is a deep and widely inclusive resource. Very well done.
40) Rational Survivability
Big time insight about risk management and disruptive innovation. As proof of his street cred, blogger Chris Hoff wrote the infamous "DNS Debacle" poem: "A few months ago/ Kaminsky discovered a flaw / It was with DNS/ It was nasty and raw."
41) Stiennon on Security
A well known name in the security business, Richard Stiennon pens pithy commentary about enterprise security.
42) Microsoft Security Response Center
All the bulletins and updates you'll need (or at least most of them) for Microsoft security vulnerabilities. Sign up for a notification so you don't need to check in regularly.
43) Danger Room
National security coverage written and reported with a high profile reputation. I've even heard the Pentagon keeps on eye on this blog.
44) Tao Security
The personal blog of Richard Bejtlich, director of incident response for General Electric. He gets around and knows how to share his insights.
45) The IT Security Guy
Blogger Joel Dubin authored The Little Black Book of Computer Security, which is geared for IT security managers.
46) AgilOne
AgilOne is a leading Customer Data Platform company. The passion that drives them is to help enterprise B2C brands omni-channel customer data so they can engage with their customer authentically and optimize lifetime value.
47) Tech Desigh
A place to know latest android app & tech tips for everyone.
48) Nogentech.org
The latest technology blog for its visitors. A collection of contents and useful resources related to SEO, online tech, marketing tips, gadget reviews.
50) Matt Cutts: Gadgets, Google and SEO
Cutts, a former software engineer and head of Google's Webspam team, covers a lot of Internet-related issues along with a smattering of personal tech.
51) Esther Dyson
Describing herself as the "Internet's court jester," Dyson blogs about Web business and social media, among other topics.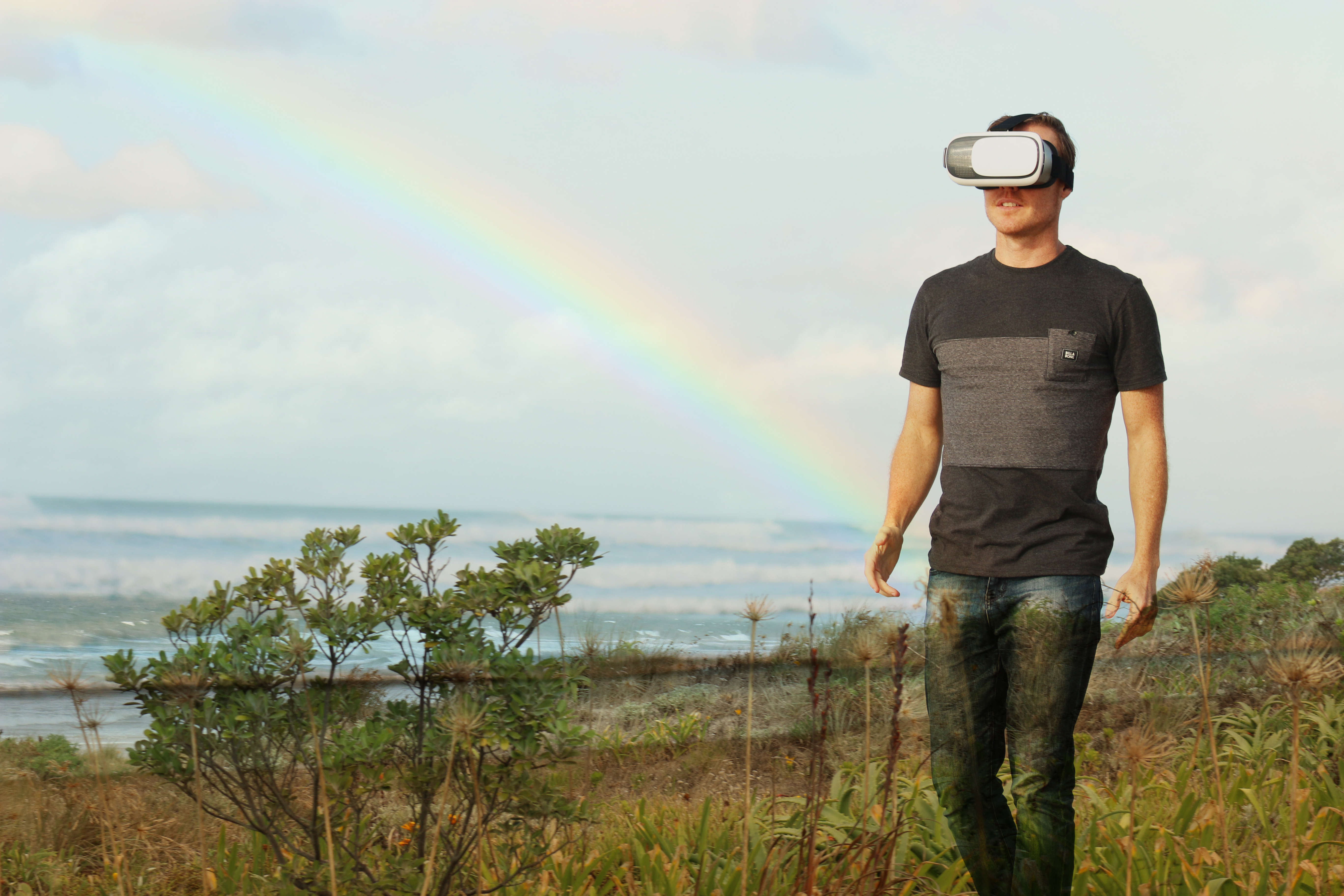 52) Dan's Cartoons
Dan Rosandich profiles the cartooning business and world of cartoons.
53) TechLila
TechLila covers unique topics related to Android, Windows, and technology. The main goal of TechLila is to provide unique information, such as quality tips and tricks, tutorials and how-to guides.
54) OpsGenie
OpsGenie is an alerting and incident response orchestration platform which provides reliable alerts, on-call schedules, and escalation policies to ensure the right people are notified about any alert event via email, SMS, phone calls, iOS & Android push notifications and chat/collaboration tools. Through their tool and blog, OpsGenie empowers and teaches DevOps teams to stay connected and collaborate in real-time to respond to problems faster and efficiently.
55) Glanceinfo.com
Glaceinfo is a unique blog about social networking, gadgets, technology, blogging tips and much more. This blog provides latest updates on various modern products and gadgets.
56) WorldBank's Section About Latin America
We live in the land of plenty and high-tech marvels, but we need to be mindful of those less fortunate, explains Gloria Hernandez from Aesbus. Latin America is gaining marketing attention more and more, but it's important to understand the politics and culture of these emerging markets. So, although this is not technically a marketing blog, it does provide a look into global financial aspects of new market segments.
With a mission to "end extreme poverty within a generation and boost shared prosperity," the World Bank blogs provide research and data analysis on international financial markets, developing country entrepreneurship, and government leadership and decision-making that impact economic growth, poverty reduction, and the quality of people's lives. The range and depth of topics and the impressive list of collaborative bloggers ensure an insightful treatise of current issues that are playing out daily across communities worldwide.
57) Merixstudio
Awesome blog run by Elise, a freelance marketing writer & blogger. Perfect to show wannabe-freelancers and online biz owners how to (non-scarily) build their own successful career!
Clickedwap is a tech blog that covers areas of gadget solutions, free internet browsing tips, alongside with full smartphones specifications and other technology news.
A great blog and resource for everything related to Digital Marketing, Automation owned by long time blogger Rafi Chowdhury a well-known name in the Industry.
Find Interesting and Engaging Research Writing on Android, ChromeOS, Linux, Blogging and Various Useful Tutorials on Trending Technology Topic.
67) OptimWise
A WordPress web design agency that helps professional businesses succeed online.
Magnificent team digs into problems that marketers deal with on a daily basis. Their goal is to keep you up to date on the rapidly changing marketing world.
71) DataLink SEO
Datalink SEO blog is a great resource for those who are data-driven and want to learn more about digital marketing.
72) Gorilla 360
MonkeyData blog is a place for SMBs inspiration. The blog covers current e-commerce topics with a focus on analytics, explain what matters and why, and give advice on how to turn weaknesses into strengths.
Niche Site Project is all about SEO, productivity, project management, and niche sites. Read it for some awesome advice.
A published writer since 1987, I have published various newspaper and magazine articles for teens and adults. She manages her blog where she writes about news in her industry. She also takes on clients who need help with publishing their books in terms of editing, cover design and more.
Inbound marketing, content creation, and social media outreach are practical, online strategies that are available to everyone, from businesses to solopreneurs. Tim's blog is written from the perspective of someone who had to figure it out while he was building his business.
89) Vitis PR
PR blog with tips and tricks on how to gain exposure for your technology brand.
90) DigitalCrafts
Want to learn more about software and code in general? DigitalCrafts is the best-reviewed coding bootcamp in Georgia and Texas, and often publishes tutorials in addition to servicing their consumer and corporate training clients.
91) Grammar Chic
Founded in 2008, Grammar Chic, Inc. is a full-service content writing company that publishes The Red Ink, a blog focused on offering audiences easy-to-implement content writing and marketing tips, tactics, and techniques.
92) Workiva
Make mobile moments magic: get mobile-first digital marketing strategies and insights from experts at the world's leading mobile engagement solution.
94) Psyborg
psyborg® is a design studio passionate about using the latest tools to build brands and business. Founded by Daniel Borg, Daniel combines creativity and design thinking in an efficient and engaged client process. It's a cool blend of engineering know-how and creative design. He positions this as part mind | part machine and he loves doing it so much that he regularly posts video's and blogs about helping business thrive and grow through creativity and design thinking!
95) Gold Mind Digital
Do you want actionable integrated marketing strategies and tactics to grow your business? Drive results and reach your business goals with our blog!
96) Beeketing
Beeketing offers professional marketing solutions for businesses who need that extra push. Their eCommerce Blog packed with real and useful information about marketing for eCommerce, conversion rate optimization, best eCommerce apps reviews and more.
97) Checkealos
User Experience Blog to give you the necessary tools to define, plan, execute and measure the usability and user experience of any Ecommerce in the easiest way.
98) Chorally
Chorally blog covers company advancements, opinions on trends in social customer service, CRM chatbot, brand monitoring, promotes upcoming user conferences, and more. Their blog was created to share some of Chorally's ideas, technologies, and concepts that they apply in their offices every day.
99) Floship
Top blog for eCommerce professionals and Crowdfunders (on Kickstarter and Indiegogo) at all skill levels and all learning styles. Learn how get your products in the hands of customers around the world by optimizing your crowdfunding and e-commerce shipping.
The dedicated team covers the technological advancements and news related to Prestashop, Magento, OpenCart, Shopify and other. With an emphasis on the easy accomplishment of customer engagement and conversion rate optimization, the blogs provide a roundup of all the eCommerce aspects with smart Kindly review and share your feedback.
111) MegaUpdate24
MegaUpdate is run by Luthar – a software engineer passionate about all things blogging and technology. With his blog he is helping tech enthusiasts learn more about programming and how to work and earn online.
112) Noobpreneur
Award-winning entrepreneurship blog offering tips, ideas and news for entrepreneurs and small business owners.