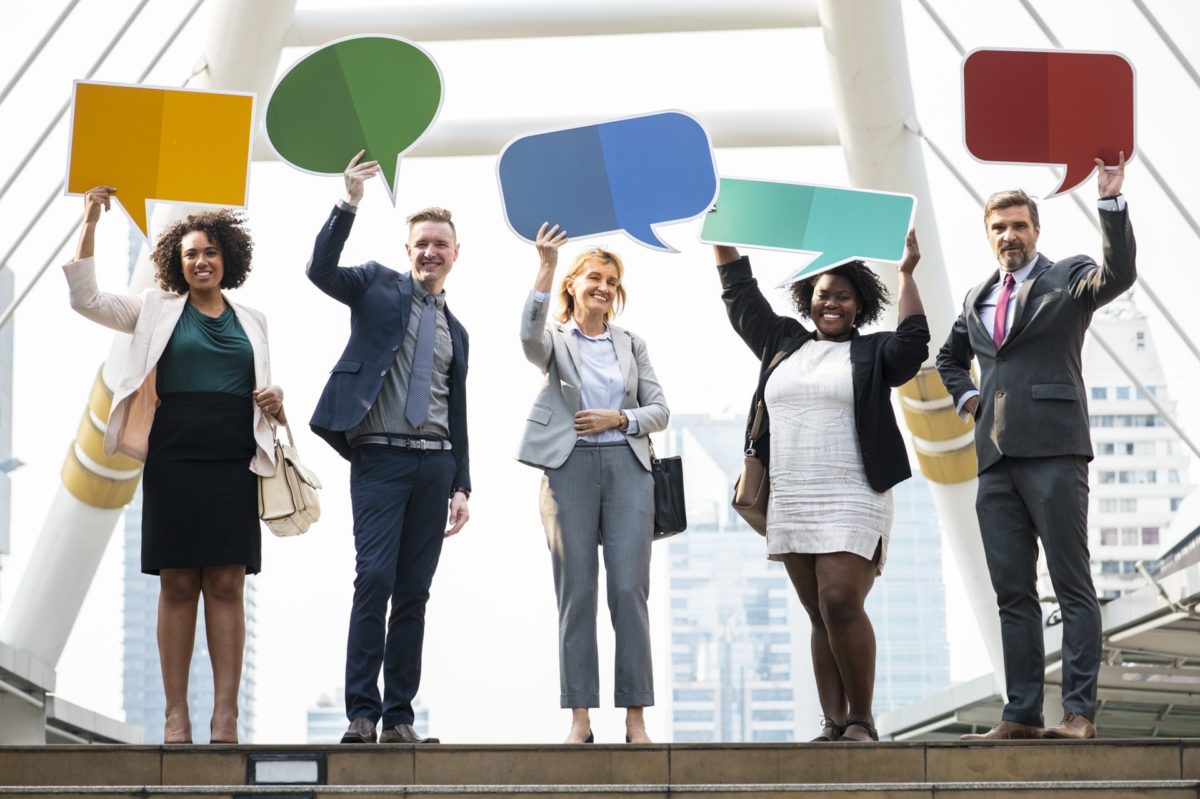 The Small Business Environment Has Changed
A small business can contend with a large enterprise through today's technological solutions. Consider this as a hypothetical example: totally outsourced infrastructure. Using cloud computing you can outsource the cost of your internal servers, the cost of end-user portals, the cost of office space, and even the cost of certain personnel like those in payroll, or IT.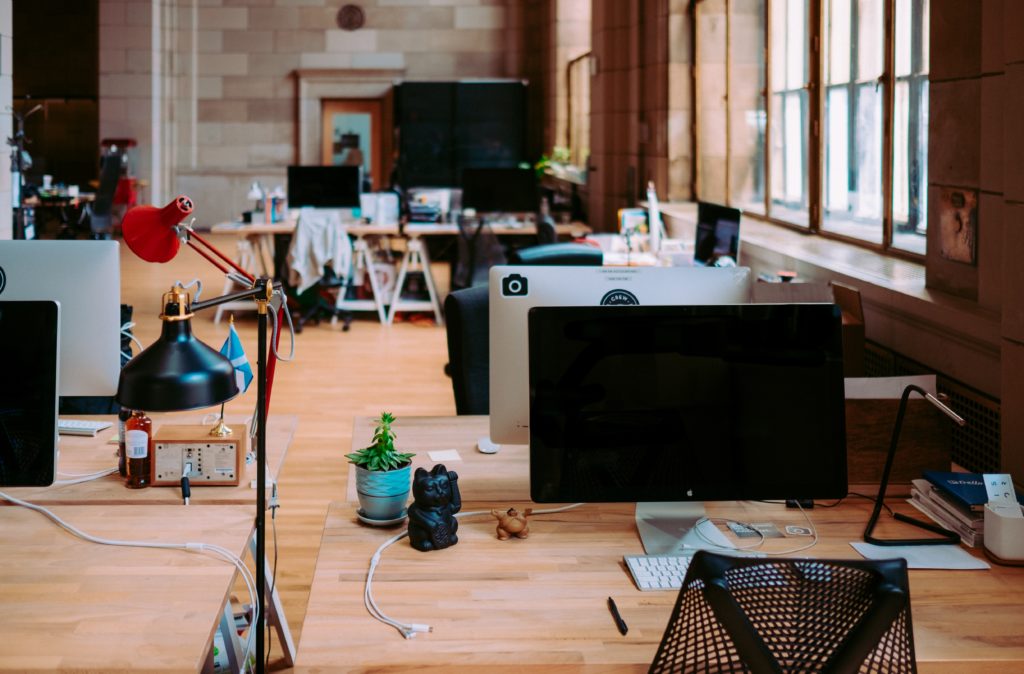 This is all made possible through cloud computing. Computation, Big Data, software design, network management, and more can all be pursued through the cloud, and independent of location. All that is necessary is having valid access information for a given network, and a secure internet connection. One reason so many small businesses are going to the cloud is that they can save tens of thousands of dollars a month. Technology has a lot of little "life hacks" of this kind that businesses who are savvy will employ in 2019 to give themselves a competitive edge, increase profit margins, and decrease operational costs. Today's business is on the edge of tomorrow, to make a cliché phrase. What this means is that you need to know what comes with the dawn of 2019. One area where you can be the early small business bird who gets the profit worm ahead of competing peers will be in the world of blogging. Following, tips from skilled bloggers with advice for small businesses will be explored to help give you an idea of what you're facing, and what you can do.
1. Frank Telesphore, SEO BH
I realized a long time ago that my blog only has so much visibility on the web. It's like a marble on a sheet stretched over an empty space. That marble's weight is drawn by gravity into the sheet, and it pulls on the fabric's elasticity, making a dimple. No matter the size of the marble, it only pulls the sheet down in one place. However, if you've got multiple marbles of similar weight across the surface area of the sheet, you can pull the whole thing down incrementally. This takes balance, and here the analogy breaks down; because round objects on such a taut surface will group together. The point is, you can make a bigger imprint if you're pushing on the surface area of marketing outreach from multiple separate "nodes"—or, in this case, on the surface area of the internet from different blogs. Guest blogging is a great way to increase your online visibility. Basically, you send some of your content to blogs which are similar to yours. They have their own audience, and ideally, it has a crossover with yours. Ultimately, you can "double down" on the reach of a single piece of content. In terms of 2019 considerations, you're going to want to ensure all content is optimized for smartphone use, as mobile web engagement has outpaced that of the desktop variety. Also, you'll want to create content that is animated, pictorial, film-based, or of the infographic variety. Attention spans are down, but susceptibility to visual stimulus is up.
One big trend I've noticed businesses following in 2018, and getting primed to be prolific in throughout 2019, involves co-opting user content. The truth is, people are social. They like to talk. They want to talk. They're going to talk. And they're not always going to have things to talk about, meaning over time, they'll get in the habit of providing exposition for any aspect of their daily grind which is of interest to them.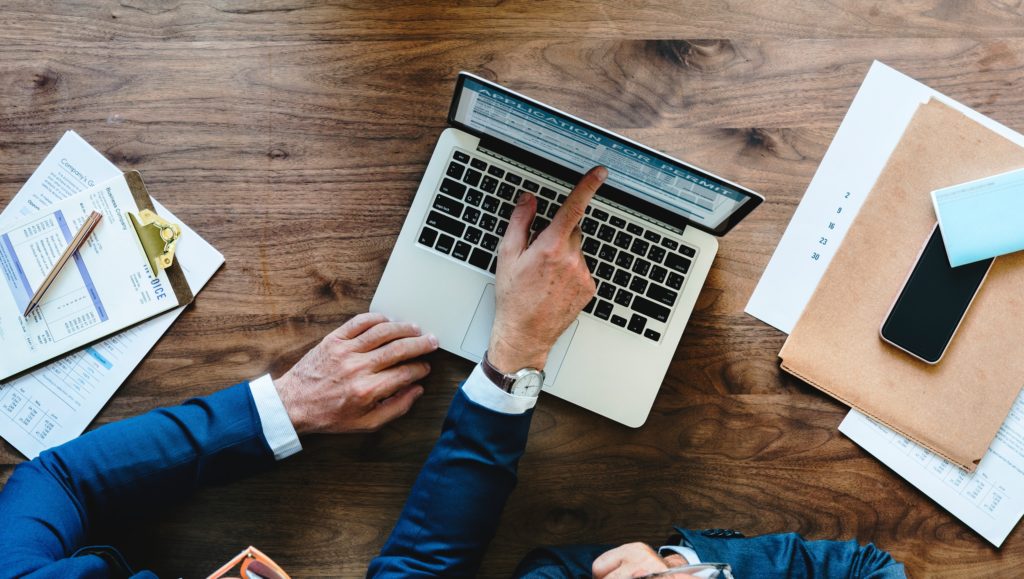 When you provide clientele with good products or services, there is a natural likelihood that they'll go online and write about what you've done for them. Get links to that information and post it on your own pages. Whenever you have user reviews, you want that front-and-center. Search engines will key in on words and phrases matching what you do. User reviews can increase your online visibility. Also, you'll eventually get customers loyal enough they're essential "apologists" for your company. Think of those who love Apple, and those who love Microsoft. Or Chevy, and Ford. These rivalries cut deep. Co-opt them by contacting passionate customers, and putting their opinions on your blog. Becoming interconnected online, co-opting user content, and finding innovative ways to secure reviews will be key in 2019. As a closing cherry on top, one tactic to get reviews if you don't have them is to write reviews for customers you know are satisfied, show those clients the review(s) you've written, and get their permission to publish in their name.  
Have a clear and logical reason for why you are doing social media, and how it is helping to advance and raise awareness about your business. It is not enough to 'just hire a millennial' and tell them 'to do social media'. You need someone who understands and cares what your business does, and is able to communicate this with others.
Focus on service revenue. Small businesses should take a cue from their much-larger competitors and shift their focus away from selling products in favor of providing consistently valuable solutions to customers via service contracts or managed services. It requires significant infrastructure support and unique selling strategies, but the revenue model improves cash flow and insulates businesses from ebbs and flows in the economy.
5. Arash Asli: Yocale
Always enjoy the journey or the quest you've set out on and take some time to embrace your surroundings and be grateful for how far you've come and looked forward to where you're heading. By working on that, you start treating your life and work more as a process of small accomplishments instead of as one big milestone you have to achieve. When you go hiking a mountain, and you have your head down trudging along and all you're trying to do is get to the top fast as you can. You're missing out on the best part… The journey and the view along the way. Remind yourself to look around and enjoy the moment.
Now it is a high time where people losing their trust in the largest brands like Amazon, Google and Facebook due to many serious scandals on human rights violations, privacy issue, and even online cheating. It is the best time for the small business owners to revitalize their communities in small towns.
The best suggestion for every entrepreneur is to think out of the box to overcome these aforesaid shortcomings coming in the path of success of your business. We advise the small business owners to outsource their accounting and bookkeeping activities for all betterment of their business.
Cost control is one of the most obvious reasons to outsource. It controls capital as well as operating costs.
You will get technology and infrastructure without investing in extra capital. As a result, you will be in a better position to invest the fund elsewhere to get the most of it.
Avoiding large expenses at early stages gives your start-up and small business the financial stability and strength to compete in the market.
You can start a new project right away depending on the outsourcing services. Often it has been seen in-house staffs are not that expert to deal with the circumstances effectively.
Outsourcing frees up your staff and reduces their workload. As a result, you will get more time to restructure and deploy the staff force in some other productive work to generate profit.
7) Matthew Osborn, director of marketing: Apruve.com
Being a small business comes with one very large benefit, speed. Without the layers of red tape that exist in a large corporate entity, your business can quickly implement campaigns in less than half of the time. Use this to your advantage by creating numerous campaigns and continually testing what works and what doesn't. Through marketing automation, small businesses can expand their reach to the size of a large corporate entity without the overhead but with double the speed.
Make sure your website has a great user experience so that your potential clients are not overwhelmed or frustrated (is anything worse than a website that takes foreverrrr to load?!). It is important that potential leads can easily navigate your website, and quickly learn how your company can help them. Creating a separate mobile site, or making sure your website is responsive is increasingly important as more and more people use their phones for shopping and product research. 
Once you have an upstanding website, you can further stand out by sharing your company's story, visuals of your employees, and outline why you stand out from your competition. It is important for small business' websites to connect and engage.
If you aren't yet using email marketing to help grow your business, say goodbye to 1999 and enter 2019!
With excuses ranging from "I don't have time" to "It's too complicated" here are 3 of the most important things, you can do to win at email marketing in 2019.
Signup Forms with Welcome Automation. If you have a website or presence anywhere on the internet, make sure you have a way to capture email addresses from digital visitors. After that, make sure to set up a welcome email, or better yet, a welcome series. These are just emails that are automatically sent to each subscriber after they signup. Don't overthink these emails. Just provide your new subscribers with a warm welcome and show them you have competence in your industry. Answer this question with a series of emails: Why should they do business with you?
Cart Abandonment Automation. Over 70% of website visitors will abandon the cart. What better way to increase sales than to set up automation that brings potential buyers back to your store. It will take you less than 45 min to set up and can generate 15% – 25% more sales.
Up-sell Follow-up Automation. The old saying, "Strike while the iron is hot" has come a long way and it's still relevant. Happy customers are likely to buy from you again. Ride that way and set up follow up automation that offers upgrades, related products, and services or maybe a refer a friend deal. Whatever it is, strike while the iron is hot!
As a small business, we make use of cloud software to gain not only operational efficiency but improve client communication. The ability to see the same data at the same time as our clients lead to better conversations about business performance and tax efficiency. If you are a small business owner then we would recommend using either FreeAgent or Xero for your accounting needs.
11) Graham Lee, Marketing Manager at Vonigo
Optimize for your customers' convenience. In 2019, that means recognizing that most transactions start with some amount of research online and that the bulk of that traffic is on mobile. Make sure your website is mobile-friendly and offers customers the most convenient experience possible. Do you do deliveries or perform home services? Offer online booking. Need to confirm appointments or schedules? Use email automation and software tools that keep things up to date and on-task. Increasingly, businesses that recognize the value of their customer's time will be the ones that win the business. Invest in your company's infrastructure now, and reap the rewards of building an admired brand that stays ahead of your competition.
12)  Rohan Mendiratta, Marketing @ SendX.io
Despite so many new marketing channels emerging lately, it's never been a better time for small businesses to enter the market. However, when it comes to actual revenue, Email Marketing still remains one of the highest and most predictable ROI channels there is. Most businesses tend to ignore it because they don't see enough ROI upfront. Which makes their email marketing investments hard to justify and they end up trying out other channels instead. When it comes to Email Marketing, one thing that is frequently overlooked is optimizing for maximum efficiency throughout. It's extremely important to focus on speed and on the things that actually move the needle. At the same time, being capital-efficient with software costs must be a high priority for your small business to ensure maximum positive returns. Getting bogged down on creating the most beautiful email or creating the most advanced automation sequence is only going to cost you time and money. Especially if you aren't at a place where you can justify solid ROI from Email Marketing yet.
The customer is everything. If you only have one customer, or thousands, help them in any way you can so they have the experience you would want.