As an aspiring web designer looking for a job opening in the web designing industry you may wonder which is more important in the current scenario of the web world: UX design or UI design. Well, most of the web designers already know the answer, but in case you are unsure of it here are a few facts that you should know and bridge the gap between UI and UX design.
A few web designers put these two things rather eloquently but to say it in simple words:
A great UI and a poor UX design is a digital product that looks great but is very difficult to use and on the other hand
A great UX and a poor UI is referred when a product is very usable but looks awful.
Therefore, the lesson is that both are very crucial and that is the kind of balance you should maintain to make a distinct mark as a UX designer. You will come across millions of examples of great digital that will show you that the designers who have excellence in both are the most successful ones.
However, to be honest, there are lots of web designers who are still confused about the two types of design and often misinterpreted these. Therefore, if you are looking to take this as your career and pass through the UX recruitment test and interview with flying colors be informed that it does not matter which of these two designs is more important but which of the two is more attractive to you is what matters the most.
Download Branding Resources Guide
Building a brand starts by having the right tools and advice. Download our top 10 essential tools and resources to kick-start your branding.
​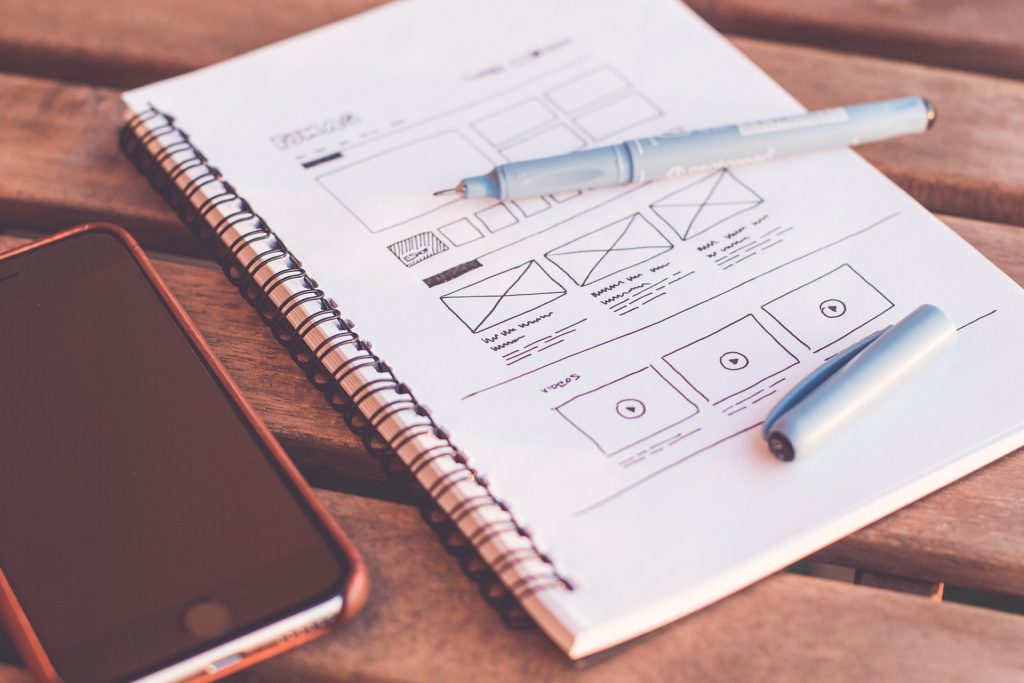 About UX design
User experience design is concept where humans come first. According to Wikipedia, User experience design or UXD or UED as it is commonly referred to be the process of designing digital products that will:
Enhance customer satisfaction
Build more loyalty and trust
Improve the usability
Be easy to use and
Provide exceptional pleasure in the interaction between product and the customer.
If you feel that it is easy, think again. You may have noticed that in the above definition of UX design and its features there is no mention of tech or digital features. In fact, it is vague at its best.
UX designer responsibilities
Just like all professions, it is difficult if not impossible to describe the UX designing process with just a few words. It is therefore best to know your specific responsibilities. As a UX designer your primary target is to develop a useful digital product but the theory, the process and its application is varied and can be on anything such as:
Strategy and content
This is the most basic thing that you should take care of. It may include:
Customer analysis
Competitor analysis
Content development and
Product structure or strategy
Wire framing and prototyping
Apart from the two basic jobs of wire framing and prototyping, this will also include:
Testing
Iteration
Development Planning
Execution
Analytics
Coordination with Developers
Coordination with UI Designers
Tracking goals and
Therefore, as you can see the role of a UX designer consists of a marketer and project manager rather than a designer only. It is complex, it is challenging, it is multi-faceted and it is important. In the above list of responsibilities of a UX designer though iteration and analysis is mentioned only once, but ideally to be a great UX designer you should do this after each stage of your design and every item on the list.
Eventually the aim of the UX designer is to link the users' needs to business goals through the continual process of refinement and testing so that it satisfies both the parties to build a strong relationship.
Therefore, it can be concluded that, User Experience Design is the process of developing and improving the quality of interaction between the user and the company, researching, developing and testing content, and prototyping quality results. It is a non-digital theory based on cognitive science and practice that is used predominantly by the digital industries.
About UI design
When you consider UI design, it is the traditional and most practiced area which also has a broad variety and an equally broad misinterpretation. Ideally User Interface Design is the complement of User Experience design. Both conglomerate the tasks and focus on optimization of the digital product so that it is effective and enjoyable to use.
User Interface Design basically focuses on the look and feel of the product, its presentation and interactivity. Apart from that, the responsibilities of a UI Designer include:
Customer analysis
User guides and storyline
Design research
Branding and graphic development
Responsiveness
Adaptation to all device screen sizes
UI prototyping
Animation and
Implementation with developer.
The role of a UI designer is crucial as an interactive and a visual designer. It is their responsibility to create a digital interface that will build trust for a brand to translate it to the product in turn.
In these days and era, the terms UI design is replaced by web design which is essentially a UI job with code that helps in building better interactive interfaces.
Therefore, to summarize the job of UI designer and differentiate it from UX design it can be said that it transfers brand strengths and visual assets to the interface of the product to ensure an enhanced user experience. It is the process of guiding the users visually through the interface of the product with interactive elements and it is essentially a digital field.
If you consider the analogical terms, UI design is like the 'skin' of the product that is responsible for the 'senses' and 'reactivity.' It creates better interactivity in response to the inputs of the users and gestures the hints, guides and directives visually that leads the users through a better experience.
The better one
If you consider the payment it will depend on many factors such as location, your experience, the type of industry and project. Therefore, your choice should not be restricted to the salary but to the satisfaction that you derive from it. And of course your qualification!