When conducting strategic planning with clients I have a saying that I share with them, "Successful Business Execution is 20% getting clear about what needs to be done, and 80% following up to make sure it actually gets done"
I've written previously about the cadence of strategy execution, using the analogy of a great rowing crew in action. The boat glides through the water, propelled by oars moving in perfect rhythm. It may be the most graceful example of teamwork in the world. In rowing, the cadence drives the crew, keeping them in sync and urging them on when they may be tired and sore.
Cadence does the same thing for great companies, except that, instead of a coxswain calling cadence, leaders like you use meetings to establish the rhythm of work. The best meetings:
Create and update your winning strategy
Execute your strategy faster
Drive accountability
Identify opportunities and remove bottlenecks faster
Keep staff aligned and focused
On a related note, a research article in HBR explored how high performing teams spend their time, and the critical behaviors in which they engaged. Here's my take on the research data, with some additional commentary added:
Download Branding Resources Guide
Building a brand starts by having the right tools and advice. Download our top 10 essential tools and resources to kick-start your branding.
Focus On Strategy
High performing teams:
Spend 20% more time defining and clarifying their long-term strategic moves
Spend 12% more time texting or collaborating with their staff on an ongoing basis to make sure the strategic direction is understood and adhered to
That means high performing teams spend more time understanding their industry and getting their strategy right first, and they talk about their strategy more often with staff to keep everyone aligned and engaged.
A one-page strategic plan is probably the best way to clearly communicate the strategy to staff and get everyone on the same page. This is especially true if your strategic goals cascade down to the goals of each team and staff member, so they can see exactly how their job contributes to the company's strategy.
Break Strategy Into Actionable Goals
High performing teams:
Spend 14% more time discussing progress and making necessary corrections
In essence, once you figure out the right strategic goals to track, you would ideally make aligned performance visible on your management dashboard.
But that's just the first step. You must follow up to make sure it actually gets done. Managers still need to coach and support their people to ensure they are achieving their required results and are meeting their deadlines consistently. Effective managers don't procrastinate when it comes to giving people corrective feedback on their performance.
Align Culture with Strategy
The most effective managers I see in client firms are those who apply consistent pressure. They are firm but fair. That's essential to modern management, and today's A-players need clarity and accountability to feel satisfied at work.
High performing teams:
Spend 28% more time discussing behaviors that help or hinder strategy execution
Spend 33% more time optimizing talent capabilities
They align their Core Values with their strategy. They take talent management seriously. They provide forums for staff to share candid feedback about what does and doesn't work, and put employee development and succession plans in place to develop a team with the right skills and behaviors.
Focus on Strategic Priorities
High performing teams:
Are 36% more effective and prioritizing and sequencing these initiatives, and they put a disciplined meeting structurein place to ensure the team has what it needs to succeed
Low performing teams:
Spend an astounding 83% more time fighting fires and dealing with issues at a tactical rather than a strategic level
High performing companies communicate in an organized way and focus their efforts on strategic objectives. That's because strategy is about making choices. It's about going through a disciplined process to identify the limited set of projects that will have the biggest impact on future success. Then they focus on those projects.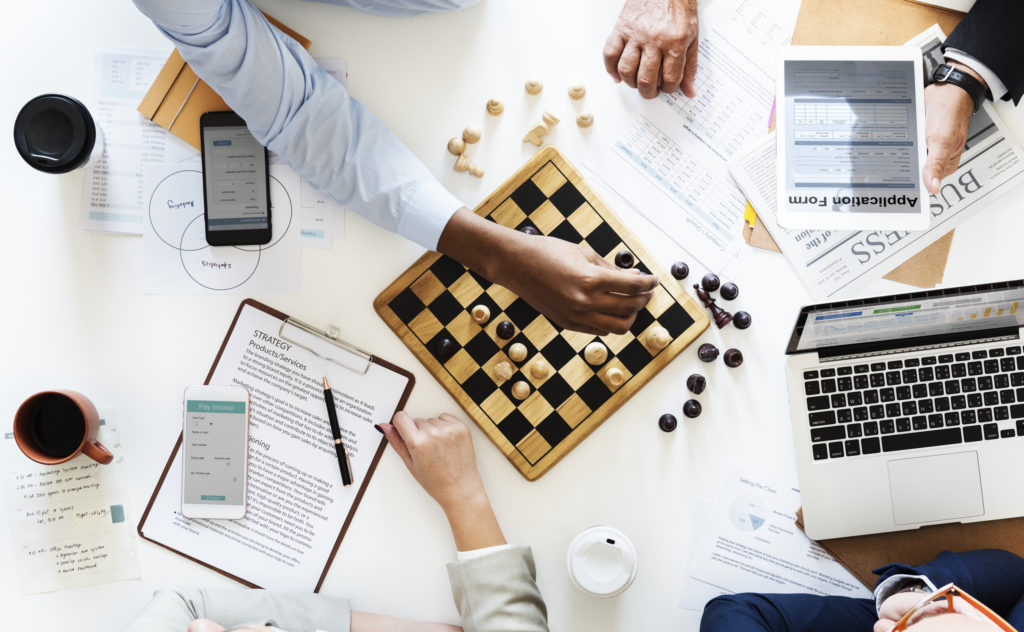 Strategic Agility
High performing teams:
Are 20% more effective at responding to change in order to position the company for future success
In essence, changing fast to chase after opportunities is not a recipe for success. It's a recipe for strategic incoherence and volatile performance. A winning strategy is not just about being agile, it's about being "smart agile". High performing companies win because they make wise strategic choices first, then they move fast to implement and build upon on those decisions.
My summary
High performing teams:
Spend more time strategizing and translating strategic decisions into actionable goals
Spend more time engaging with team members, communicating strategy, discussing progress, and making sure behaviors are aligned with strategic execution
Focus their resources (people, time, money) on strategic priorities and spend less time fighting fires
What steps can you take to close the gap between strategy and execution in your organization?
This post was written by Stephen Lynch from Results and it originally appeared on their blog on Dec 5th. Stephen is the author of the award-winning business book Business Execution for RESULTS & President of RESULTS.com, Lynch is widely recognized as one of the best strategic consultants in the world.