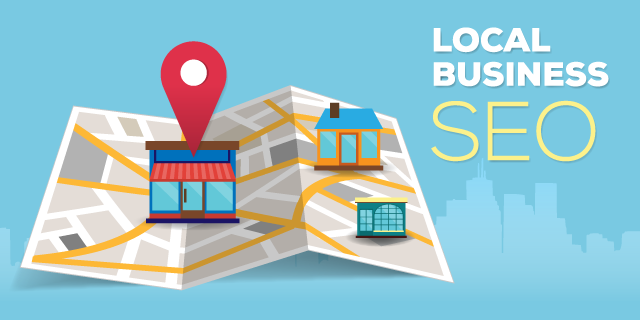 If there is any strategic marketing tool, especially for small as well as medium-sized businesses, it is nothing but local SEO or Search Engine Optimization. Well, it's true that many people still believe Search Engine Optimization to be the most difficult thing on earth, and rather easiest for all those who are updated with Google. Reality says that it is not as complex as what people think about it. Although the majority of web experts have the potential to do SEO on their own, those who run short of time can always contact us for assistance.
Now have a look at some tips and suggestions that would certainly make you confident enough to do SEO independently:
Download Branding Resources Guide
Building a brand starts by having the right tools and advice. Download our top 10 essential tools and resources to kick-start your branding.
Recognize your target audience

– One of the most important things to do is identify your target audience. This would help you determine not only the keywords you are going to use but you will also get an idea on the type of content that has to be produced. Once you are able to identify your audience, it will be easier for you to design your website along with the marketing strategy as per their objectives and purchasing.
Choose your primary keywords

– If there is any tool that would help you know the type of keywords you want to emphasize upon, it's Google Keyword Planner. What you need to do is adjust the tool settings to find out which keywords have the highest search results in your local area. Moreover, you must always aim to stick to those keywords that must clearly indicate your requirements. Just stay a bit alert as you will not find everyone using location based searches. Therefore, you might be willing to aim for non-local keywords.
Add your contact details

– Make sure that you add your contact details to each and every page of your website. In fact, the contact details must include your phone number and business address. Although many SEO professionals tend to ignore it, this is no doubt a good strategy to get your website optimized. Moreover, keep your details displayed in text form and not in graphics. In fact, keep the written format of your phone numbers and address same across all your web pages. In case you are having multiple locations and also a head office, provide your head office address on each and every page of your website. Try to maintain a separate web page for all the other trading locations.
Publish your own blog

– Maintaining blogs on a regular basis is a must for any local business. Google usually gives importance to all those websites that are updated consistently. So if you keep posting blogs with keywords on a regular basis, your search engine results are automatically going to be higher. Remember, your blogs can also make use of its internal links to other pages on your website. This would certainly strengthen your SEO results. Blogs can also be shared on social media platforms through which you will be fetching heavy traffic to your website. A great example would be this company:

NJ Web Design Company
Add your business to Directories

– If there is any smart way through which a local business can get higher search engine results, it's through the directories. Similarly, your business must be listed on popular directory websites like Yahoo, Yellow Pages, Yelp and more. Furthermore, create a page on Google+ along with a Google Places account. What you need to ensure is that all business details posted on these directories must be similar to those on your website. Don't forget that even if you are making minor changes, say from Road to Rd, these can create serious issues.
If you are therefore willing to proceed strategically through SEO, simply contact us and we will get back to you with the smartest solutions. These tips will moreover help you stay on the right track. However, you will be able to better your search engine results by adopting advanced SEO strategies.