During the winter months, you won't have to look too hard to find someone with a winter coat made by Canada Goose. Once reserved for Canadian Rangers and explorers, the Canada-based winter clothing retailer has become an elite brand all over the world that's worn by everyone from college students to celebrities. If you stumble across a Canada Goose jacket the first thing you'll notice is the price. Their coats retail anywhere from $500 to upwards of $1,500. However, the sky-high prices haven't slowed Canada Goose down at all. When Dani Reiss became CEO of the company, Canada Goose was bringing in $3 million in sales annually. That figure has now climbed to over $200 million and counting. How did Canada Goose do it?
Positioning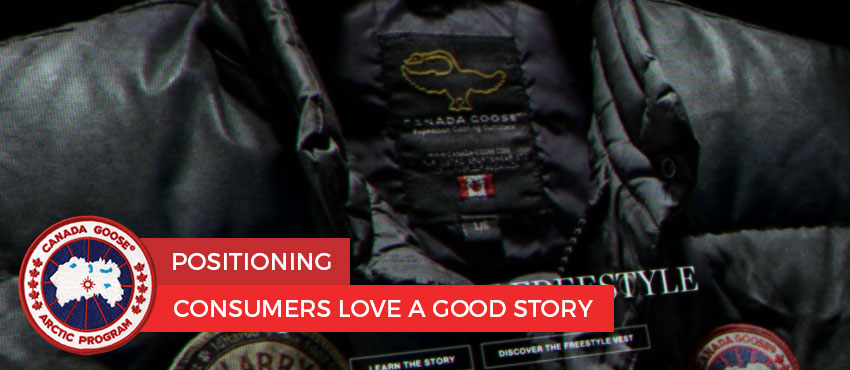 Canada Goose was originally founded in 1957 by Polish Immigrant Sam Tick under the name Metro Sportswear Ltd. In 1972 Tick's son-in-law, Reiss' grandfather, became CEO. In the early 1980s Reiss' grandfather purchased the company from Tick and started making parkas under the name "Snow Goose" which was eventually changed to Canada Goose. The brand was originally made to keep wearers warm under the harshest and coldest environments. Canada Goose gained a cult following from those that used and needed the company's products the most.
In the early 2000s, there was a mass exodus of North American manufacturing jobs. Companies were moving their manufacturing operations to Asia in droves to reduce costs, lower prices, and improve margins. Instead of following the herd, Reiss decided to keep manufacturing in Canada to maintain the company's authenticity. At first, the U.S. market rejected Canada Goose's high price points. However, Canada Goose became a luxury item in Europe and slowly U.S. retailers caught on and began to see Canada Goose as a high-end brand that was worth the cost.
Download Branding Resources Guide
Building a brand starts by having the right tools and advice. Download our top 10 essential tools and resources to kick-start your branding.
Consumers love a good story and they have fallen in love with the company's humble beginnings and strong narrative. Staying true to its roots and remaining authentic allowed Canada Goose to separate itself from the competition and position its products as high-end.
Cultural Branding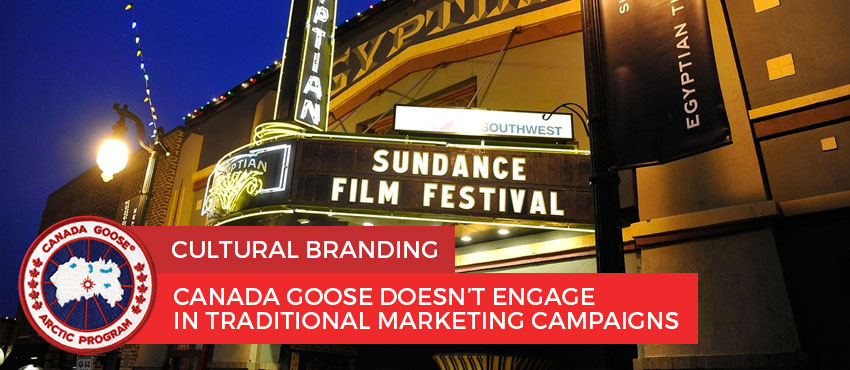 Canada Goose doesn't engage in traditional marketing campaigns. They rely on cultural branding. Cultural branding occurs when a company wants their brand to assimilate within a culture. They do this through strategic product placement within a target market. By doing this, Canada Goose has taken the power of influence away from marketing experts and has given it to the consumer. They want awareness of their brand to spread between friends, family, coworkers, etc. This creates a brand that is much more likeable than one that just blasts ads to you through several mediums. When you buy a Canada Goose product you aren't buying a coat, jacket, or hat. You're buying a lifestyle. Canada Goose has made some genius marketing moves to shape its brand:
In the 2013 Sports Illustrated Swimsuit Issue, supermodel Kate Upton was photographed on a yacht in Antarctica. To keep herself warm, Upton wore a Canada Goose jacket lined with fur. This gave Canada Goose a huge brand awareness boost.
In 2012, Canada Goose sponsored the Sundance Film Festival by giving coats to over 300 celebrities. This exposed the brand to the "who's who" of Hollywood and gave the company excellent exposure. To penetrate the high-end luxury culture, Canada Goose took a top-down approach by influencing celebrities and tastemakers to wear their merchandise. This helped to make their brand popular among the average consumer.
Becoming Fashionable
Canada Goose has followed in the footsteps of brands like The North Face and L.L. Bean whose products became popular with small groups like hikers and fisherman but later started engaging broader audiences. They did this by shifting from being seen as a functional brand to becoming a fashionable one. People are willing to pay more for fashion and luxury.
Reputation & Distribution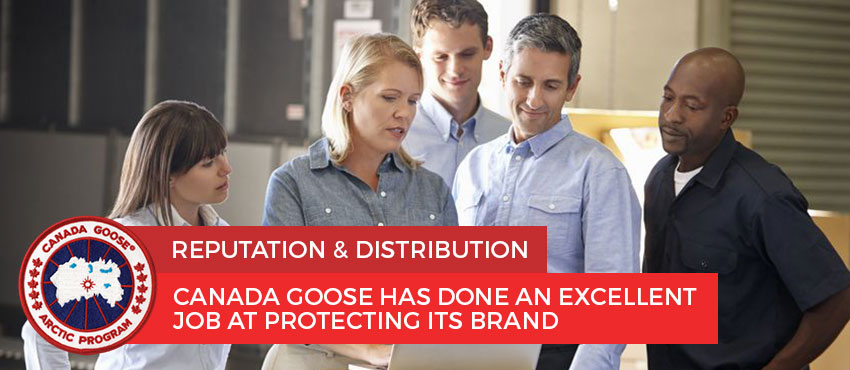 Canada Goose has done an excellent job at protecting its brand. When you first think of Canada Goose, high prices may come to mind. When it comes to their success, Canada Goose must be recognized for their ability to hold onto a strong reputation. As Canada Goose grows in popularity there has been an increased demand for their products. But, the retailer has focused on limiting access to their product. A luxury brand has to remain exclusive. Canada Goose has remained exclusive by not saturating the market with too many product lines or allowing their product to end up in discount stores.
Wrapping Up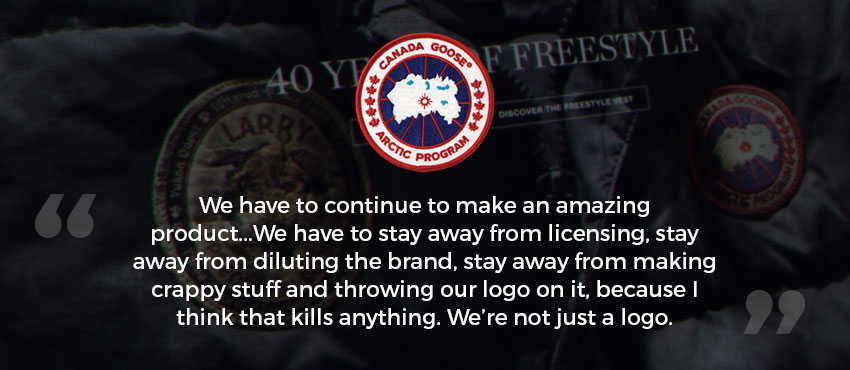 In 2013, private equity firm Bain Capital bought a $250 million majority stake in Canada Goose that will give the retailer cash to expand its operations. The company has offices in the U.S., Europe, and of course, Canada. Moving forward, Reiss wants to make sure that he maintains the brand's integrity and value. "We have to continue to make an amazing product…We have to stay away from licensing, stay away from diluting the brand, stay away from making crappy stuff and throwing our logo on it, because I think that kills anything. We're not just a logo."