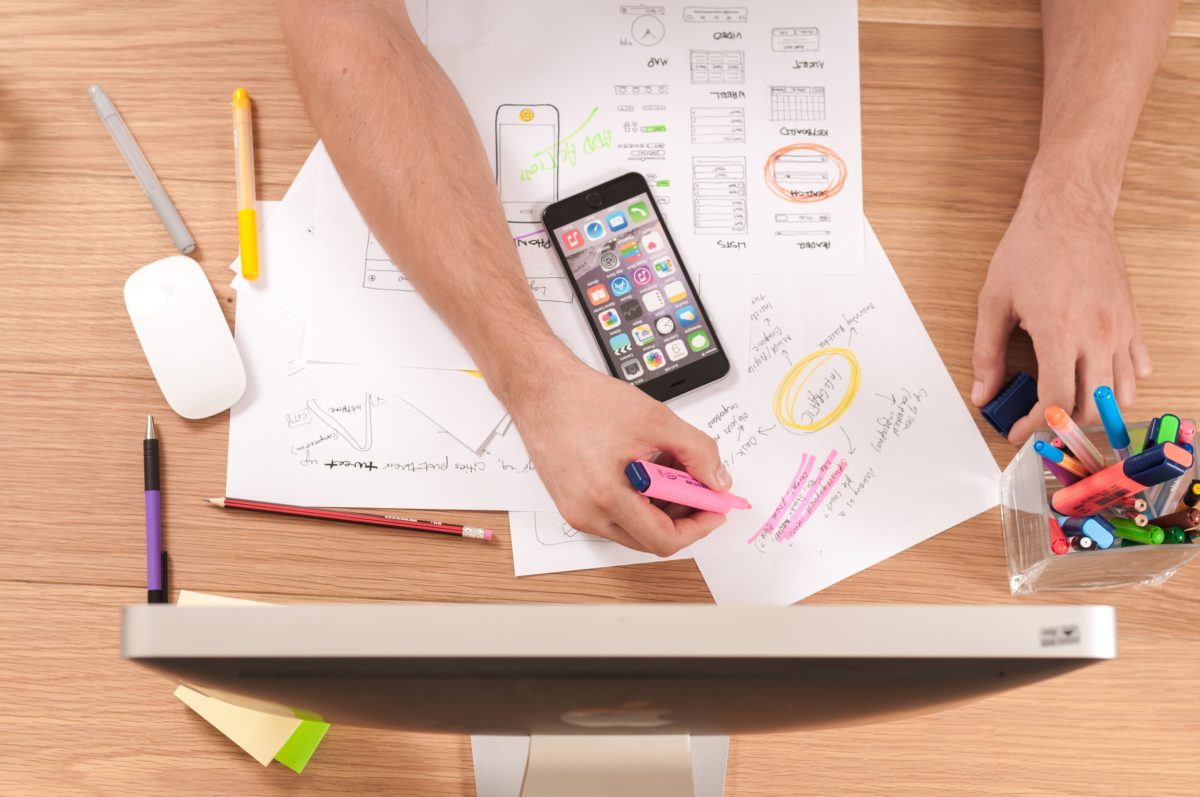 This guest post is brought to you by Alex Furfaro, owner at Alex Furfaro SEO Consulting and digital marketer who helps businesses get visible in the search engines. I loved his take on on-page optimization techniques and thought you might, too! In case you want to reach out to him, you can contact Alex on LinkedIn.
——————–
When you are branding your website and creating your SEO strategy, you need to consider all methods of optimization. On-page optimization is vital to the success of your SEO strategy because it helps the search engines understand your website and what your business is about. The combination of using your branded elements and keywords in the right locations will help your website rank for the terms you are targeting.
Structuring Content with HTML
The search engine algorithms look for dozens of variables when crawling a website. Properly structuring your content using headings and subheadings is a way to describe to Google that certain information is more important than others.
Websites use HTML code uses tags such as H1, H2 and H3 for headings. The H1 tag is the primary heading of the page and only one H1 tag should be used per page. It is likely the theme or template will automatically make the page title the H1 heading. The H2 tags will be the second most important and so on. The search engine use these tags to determine order of importance in your content using the hierarchy of H tags first and the paragraph text last.
Meta Data and Search Engine Branding
Meta data is specific HTML coding that will use meta tags. This data can be added with a WordPress plugin like Yoast SEO or manually in the header of a website. There are three types of meta data: titles, descriptions, and meta keywords. Each page on your website has its own meta data so be sure to optimize each page individually.Meta titles are
Meta titles are the bold, blue link headings users click on in the search engines and the meta descriptions are the supplementary information below the title. Meta data allows a webmaster to provide a catchy title and a brief description of the entire page using text other than what is published on the page.
For example, a page title may be "Columbus SEO Expert" but a user in the search engine results does not know who the page is about. When the brand name is added to the end using a meta title, the search engine link becomes Columbus SEO Expert – Alex Furfaro SEO Consulting. Page titles that you are attempting to rank for locally should often be written in this format of "Location – Niche – Brand." Meta titles should be 50 and 60 characters in length and descriptions should be at least 140 with 160 characters maximum. The search engines do not display titles or descriptions past those lengths.Meta keywords can be used but are not as powerful in the hierarchy of
Meta keywords can be used but are not as powerful in the hierarchy of meta data. Meta keywords can be words found on the page or additional keywords related to the topic that are not found in the content. Do not "keyword stuff" meta keywords just for the sake of adding more.
Image And Video SEO
Search engines are only able to read text and this makes the indexing of the images and videos more difficult than your body content. To optimize images, rename the image file itself using descriptive characters, keywords, and your brand name where you see fit. If you are using WordPress or another content management system, fill in the boxes for alt text and descriptions as well. Captions can be used as well but remember they will be visibly displayed on the page.
Optimizing videos is a combination of on-page optimization and image optimization. Use keyword rich page titles, descriptions, and keywords in the name the video file itself, as such like with images. Preferably include a transcript of the video as this has the same function as alt text for pictures. Search engines will be able to read the transcript and use that data to understand the video file and help determine rankings. It is also recommended that you upload the video to YouTube and then embed it onto your website because Google owns YouTube and it typically gives videos on its platform a higher ranking.
Internal Linking Strategy
A common on-page technique that is often overlooked is internal linking. An internal link will connect your new content with some of your old content. This not only helps your users to navigate around your site, but it also helps the search engines find your pages. When you create a link from your new content to your old, ensure the content is relevant and adds additional value to your new post. A good application is you provided an in-depth analysis of
When you create a link from your new content to your old, ensure the content is relevant and adds additional value to your new post. A good application is you provided an in-depth analysis of previous topic and refer to it in the new post. This will allow a user to refer to that page for more information, boost the traffic for that page, and keep the reader engaged with your site.
Updating old content with new links is helpful as well. Typically older content is indexed and ranks better in the search engines so more traffic can be funneled through the older post to the new. This technique can help your new content get indexed in the search results as well. When you look at
When you look at internal linking building you need to be careful with the anchor text that you use. A generic anchor text such as 'click here' will not work very well with the search engines as it tells them nothing about the link or where it is going. It is best to use the keyword related to the content you are linking to as it tells the search engines exactly what to expect when they go through.
Conclusion
Search Engine optimization is about structuring data properly for search engines but more importantly the users who are visiting your website. These basic techniques will always be relevant, regardless of the changes Google and other search engines make to their algorithm.