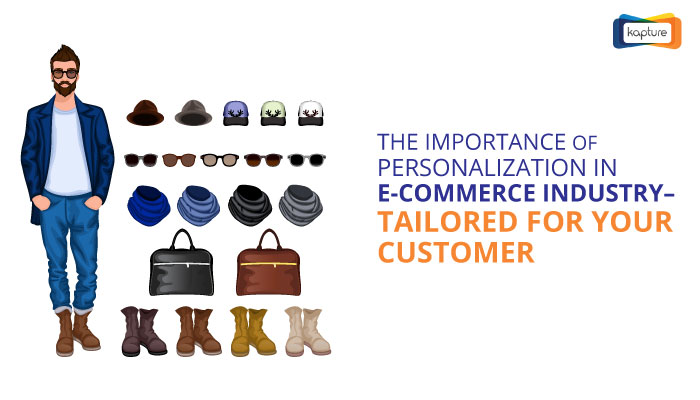 '' Men are like wine – Some turn to vinegar, but the best improve with age'' – Pope John XXIII
Just like wine, personalization has been aging gracefully and has come of age. Today, personalization has become contextual and is heavily leveraged by data. User experience in Human Computer Interaction will be divergent in the near future as the Artificial Intelligence which we interact with becomes more aware of the context of interactions. Presently, using purchase histories, the algorithm suggests items for buying products based on the customer's buying and behavior pattern analysis.
Download Branding Resources Guide
Building a brand starts by having the right tools and advice. Download our top 10 essential tools and resources to kick-start your branding.
According to a study, approximate 65% were sent an email from a brand. Out of those of 65%, 82% opened the email as the subject line was customized.
Marketers are hacking this simple marketing trick to improve conversion rates. Marketers who correlate impact of personalization on conversion rate see an average rise of approximate 19% in online sales. Most companies make personalization a top priority.
Today, personalization can be done at multiple channels and customer touch points through CRM tools. Consumers know that they are being tracked online for marketing purposes and they react positively for personalized experiences. A recent poll on what activities consumers online are likely to indulge on websites that personalize their experiences shows that approximately 50% would come back to the website and 46% would buy products and services from the website.
As the stats echo personalization is required for creating brand affinity and loyalty. Personalization provides meaningful experiences to consumers at every touch point. Data is a key enabler and a powerful predictor of customer's daily activities and acts as a template for gaining useful insights.
E-commerce websites have been incorporated with semantics enhanced strategies and time aware recommendations. Most companies keep personalization as their top priority. However, they fail to implement it because of multiple user interfaces, pricing policies, and customized check out methodologies.
Psychological effects such as emotions and attention along with the change of perceptions can be triggered through visually appealing user interfaces and layouts. This is a great guide on marketing and engaging with a distracted customer. So why do people crave for personalized products?
According to me, personalization is something similar to garnishing an already expensive dish. Garnishing is an easy way to ensure the food looks as good as it tastes. Many e-commerce industries provide great customer experiences through an implementation of customer relationship management software.
Service CRM handles personalization so effectively that it brings the spotlight onto the customers and makes them the centre of attraction. When you are getting something focused towards you, it creates a sense of ownership. How many times have you got Goosebumps when your close friend or wife calls you by your first name? Hearing name triggers greater brain activity and more and more organizations are now understanding that addressing and remembering customer names are a key to winning that person over. CRM tools can send automated messages with customer names during wedding anniversary or birthdays.
Some of the other methods that marketers use to create personalization are through programmatic marketing, retargeting, proximity marketing, and consumer owned contents. Using programmatic marketing, buyers are served ads based on their needs and preferences. Retargeting, on the other hand, is a cookie based technology to follow buyers as they move from one website to another. Retargeting helps customers based on their online practices and intentions.
Proximity marketing lets marketers target buyers based on where they visit offline. Consumer owned content may include adding customers Instagram photos after their product purchase or by providing links to customer's Facebook or Twitter posts.
Personalization reduces information overload on the customer and provides them with internal sense of control. More and more online retailers are allowing customers to customize their products based on their preferences online. Users take delight in designing the products as they have greater flexibility to add colors and accessories. This generates high website engagement.
Customers become the participants in the product development cycle. They are effectively converted from buyers to customer advocates. Custom designs can be created with product personalization software. Some of the highly accepted customizable products online include T-shirts, furniture, laptop skins and posters.
Customer metrics can be procured through service CRM and loyalty programs may be created. Send right emails and messages to the right person at the right time by using service CRM software. No customer wants to feel like a number, they want to feel understood and valued. So, personalized stories based on products can be created. Personal stories can move both the heart and the mind.
''The ability to see our lives as stories and share those stories with others is at the core of what it means to be human'' – John Capecci and Timothy Cage.
CRM tools can effectively bridge the gap between customer's preferences and big data as both can be merged for gaining productive insights regarding consumer behavior for targeted marketing strategies. Personalization can be effective paraphernalia for business dominance in the competitive market.