If I Knew Then What I Know Now
Hindsight is 20/20, as the saying goes. You can always see what you should have done. It's frustrating to miss the ball on something important; especially when avoiding the trouble would have been so simple! If you have something so regrettable happen to you often enough, eventually you're going to try and avoid future instances of the same discrepancy. You'll start doing your homework in advance. But if you really want to get ahead of the game, start by doing something now.
Look into those who have gone before you in whatever you intend to do. If you're looking to start a new job, look online for blogs from individuals who have done the same job before. If you're traveling abroad, find forums, resources, and testimonies pertaining to the regions you intend to visit. Look for checklists, and spend a few months planning your journey.
To help facilitate and expedite the process, following are several bloggers who looked at their foreign travels and took a moment to reflect on what they would have changed. You'll hear what they would have done, what they wouldn't have done, and a few funny stories that happened along the way. It may not be exactly so clear an experience as hindsight, but hopefully, if you learn from these travelers, you won't find yourself looking back with any regrets to consider.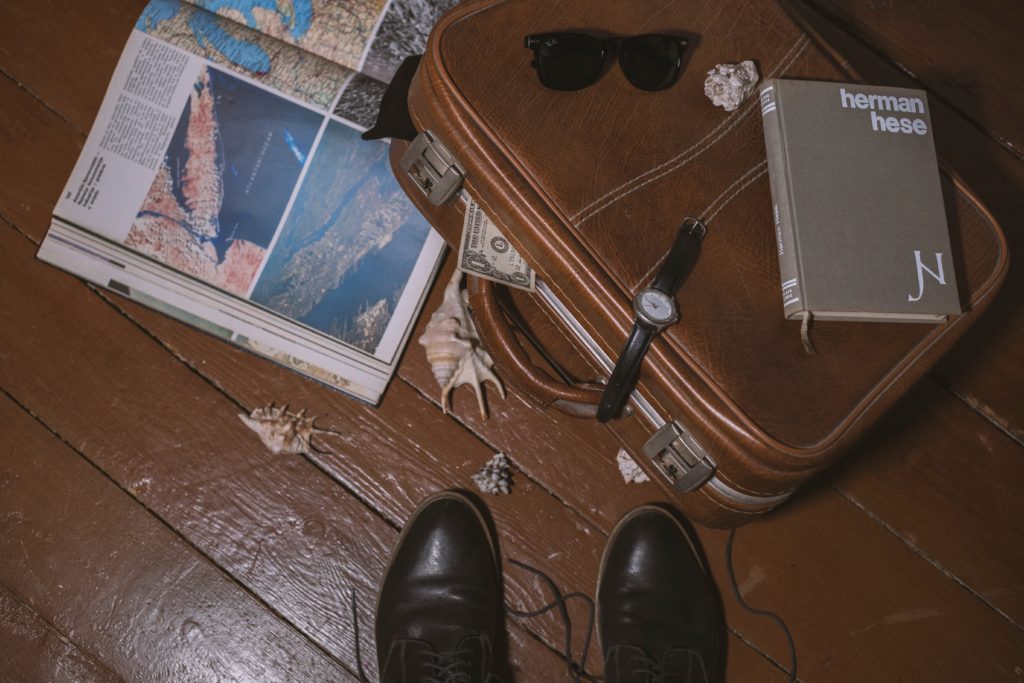 Download Branding Resources Guide
Building a brand starts by having the right tools and advice. Download our top 10 essential tools and resources to kick-start your branding.
There's no point waiting for a flight to get cheaper, it never will always book it when you see it. If we didn't spend $300 AUD on a one-way flight to London one Sunday afternoon, we would have never travelled to over 23 countries in two years.

We would also let yourself know you don't have to pay rent! We looked after a friends place in London,  we realised it was nice not to pay bills or rent, so we decided to learn how to become house sitters. Since then we have saved over €4000 and even had Bono as a neighbour in Dublin.
Put your worries aside and do everything you can to make your trip happen. Save your cash, make necessary plans and book those flights – after all, how many people do you know that have regrets about going traveling? Very few I'm sure. While on your trip, be as open-minded as possible. Put yourself out there. You're there for new, exciting experiences, right? Remember to be positive, try new things, see new places, talk to fellow travelers, and make friends. Within no time at all you'll have a bunch of fantastic experiences and memories from your first, but probably not last, trip.
Authors from Tales Of Two:
If there was one thing I would tell my younger self before taking the first trip overseas, it would be the importance of the right mindset. Travelling is less about the places you see and more about how you feel when there. We were lucky to travel at a time where we were in the right frame of mind to truly enjoy it. I recognize the value of it more in hindsight than I did back then and it's something I would reiterate to my younger self.
There are so many things I would tell myself if I were younger, facing my first trip abroad! I would say "shush!" to my scary thoughts about flights, bad weather or unknown experiences! I wouldn't wonder how places were, but how people were–because all places "spoke" of people! I would expect less, and enjoy more!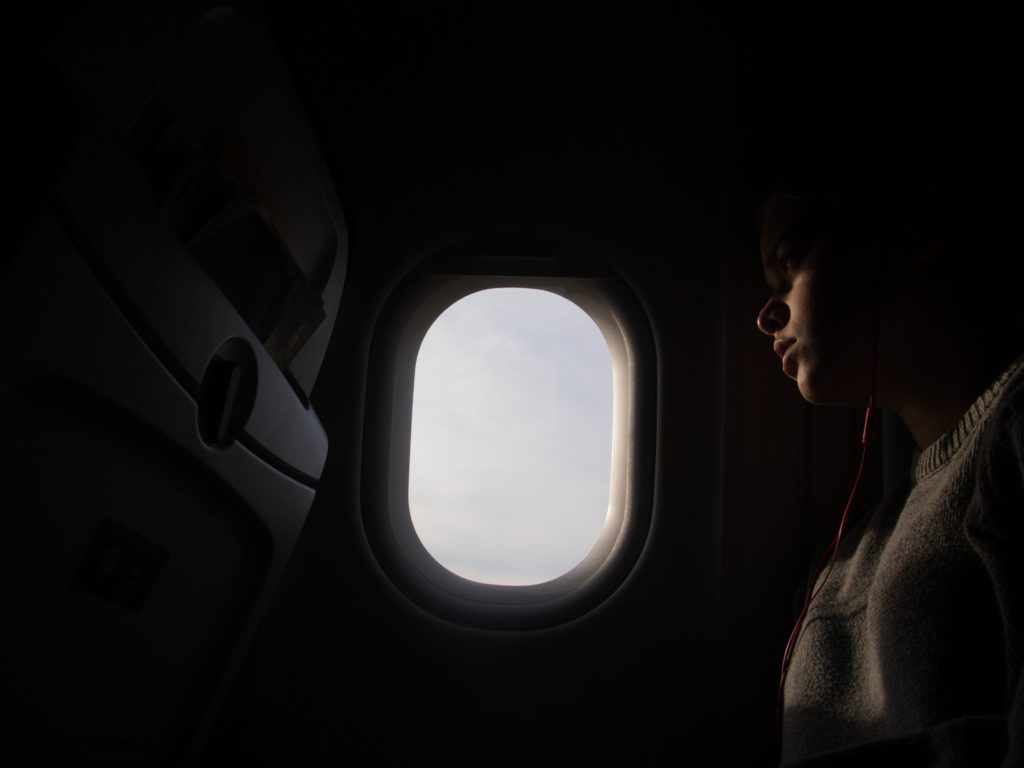 Robyn, from intote.co
I would tell myself: "Take so many more pictures! Try more things! Pack WAY less, meet more people, and get out of your comfort zone. Travel will be such a big part of your life and business down the road, so take it all in. And especially pay attention to how much more Europeans enjoy the simplicity of life so you can bring that to your own routine."
Read about the history and culture of the countries you are visiting. Use their language. Smile and be respectful. Appreciate that others do things differently. The more we travel, the more we discover that people are really more alike than they are different. Experience and appreciate the new culture, and take this as an opportunity to change your perspective in ways that will alter your impact on your home country in a positive way. Relax. Know that you can make travel a priority and return again. You don't have to do everything on the first trip. You can come back.
My first trip overseas was a semester abroad in Ghana, West Africa. I was so excited because I had been dreaming of visiting all parts of Africa since I was a child and it was finally happening! I had absolutely no fear and no trepidation about being away from the U.S. and what I knew as familiar for a couple months. That said, I certainly wish someone had told me that my experience abroad, specifically to Ghana, would change my life completely, provide the most defining moments of my life, and make me insatiable for travel. It's true! Since that first trip overseas, I have not been able to get enough of the world. I get such a thrill from dropping into a new location, experiencing a new culture, finding my way, falling in love with a new locale, trying new foods, struggling with a foreign tongue–all of it. World travel and exploration has set up shop in my heart and it's never going away. So enjoy your first moments abroad. There's nothing to be afraid of! And get ready to never be the same!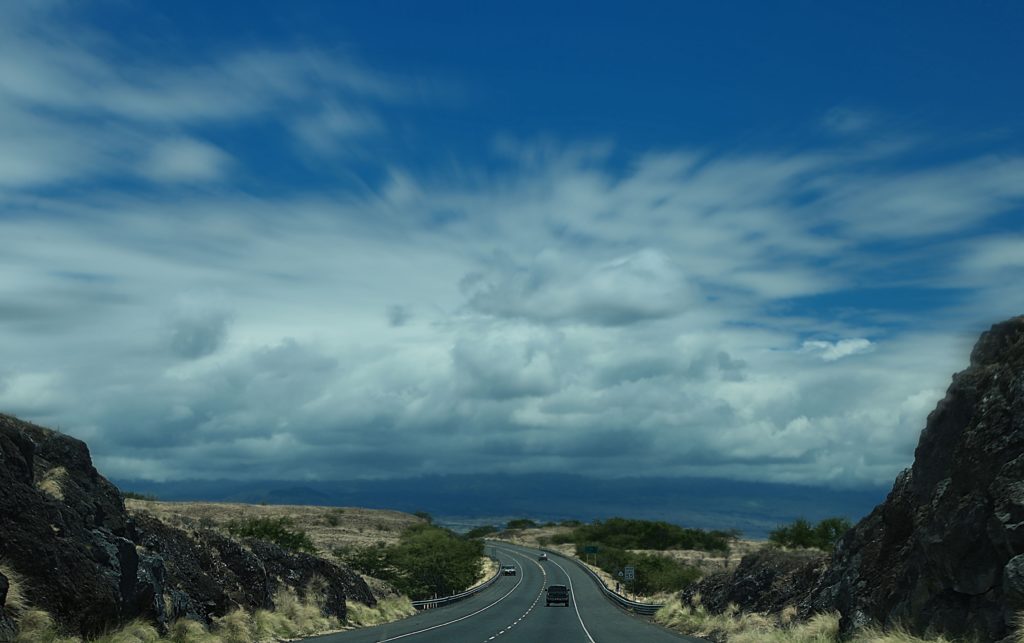 Travelling abroad for the first time can be pretty terrifying – but do it anyway! Be safe, be aware of your impact, and be informed about where you are going, but absolutely go. Travel will open your eyes to a wider world, and give you experiences you never imagined, so no matter how nervous and worried you feel, do it anyway. You won't regret it.
Whilst your parents may have been right to warn you of "stranger danger" when you were a kid, try not to let this cloud your judgment on your first trip abroad. Too much suspicion of "strangers in a foreign land" can easily result in you missing out on many new, exciting and memorable experiences. It's easy (especially coming from the UK where people are typically more reserved) to remain guarded, but a little more open-mindedness can go a long way! I'm a firm believer that people are generally "good" so, while you don't want to be accepting dinner invitations from every Tom, Dick, and Harry you meet, don't be afraid to loosen up and embrace the "new"!
Without a doubt, I would tell my younger self to research the places that I was going to be visiting before I went there. So many times I've been to places only to get home and find that I missed out on somewhere really cool or interesting. If only I'd Googled the bloody place! My other tip would be to film as much as possible. Yes, pictures are great and all that; but videos capture memories far better than any photo. Plus you get to see how much weight you've lost/gained since you first started traveling.
There are going to be days when you're tired of being stared at, hungry because you just want familiar foods, lonely because you can't speak the language, and angry because the weather wasn't as planned or the kind man you met just wanted to scam you. When days like these happen, screw your plans; have funds set aside to treat yourself so you can carry on the next day and write those experiences up so that others can learn from your mistakes. As repetitive as the conversations may get, and as cynical as you might start to feel, don't forget to keep talking to people. Engage. Explore. Eat more chocolate.
My first big trip abroad was to Italy. When homesickness inevitable crept up on me, I would feel guilty. I never thought I'd miss anything American—I'm not particularly patriotic—but there were days when I would have committed murder for a plain old PB&J. It horrified me. I loved Italy! I loved the people, the landscape, the architecture, the history, the food… So why did I sometimes wish I was home instead?
My feelings of guilt, feelings that I wasn't a "real" traveler—whatever that means—were completely unfounded. It's only natural to miss home, especially your first time abroad. If only I could have told my younger self, "It's okay to be homesick."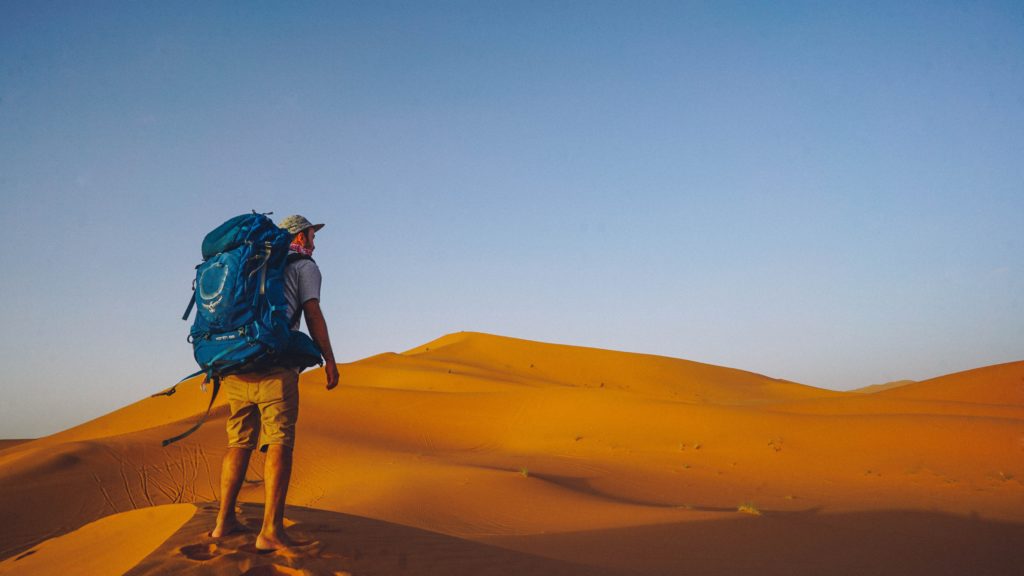 We all remember our first trip abroad to be full of anxiety, mostly because we are going to a foreign land! Looking back at my first trip, I would tell myself to plan more carefully, and definitely, try to learn the basics of the language where I'm going. Unless you enjoy getting lost, I'd advise you to do the same! Also, it's advisable to go with trusted friends to guide you, as roaming around alone in a strange land can be daunting and can scare the best of us!
Joana, from travelingslippers.com
I have lived and stayed in the Philippines almost all of my life. I grew up with the comfort of my family. I never thought about traveling outside the country. All I knew was, it is expensive to plan a journey abroad. It was only when I decided to work outside the country that I had my first major foreign trip. From then on, I never stop exploring the world. Looking back, it was the best decision I have made in my life. If I could turn back time, I would have told myself: "Just pack your suitcase and never be afraid to travel on your own. Go with the flow of the new country and learn the new culture on its own terms. Though traveling entails money, you don't need to be rich. You just need to learn the art of saving and proper budgeting."
We all have it… that desire to explore, see the world and experience new cultures.
As a teenager, I went on my first solo trip to visit family in Bolivia. In college, I traveled throughout the U.S. with friends, but it wasn't until I was well into my career that I decided to take a six-month break to visit South America again. It was one of the best experiences I've ever had and I would do it again in a heartbeat.
Go where you want to go. When you start talking about travel, many people will tell you how dangerous it is, or how scary a place can be. But it wasn't until I actually went to such places that I realized the people who were saying these things had never even stepped foot in that country. Don't be afraid to go somewhere. Use your own judgment.
Will you have enough money? Money comes and goes and if you want to travel, you can make it happen. Start budgeting now, and figure out where you can make cuts. The travel experience will be so worth it.
Don't overpack. Just about everything you need you can find in another country. Pack lightly so you have room to bring something back if you want to. If your bag is too heavy, consider donating stuff you no longer need.
Take the trip, enjoy the ride, and don't stress! Everything always works out in the end.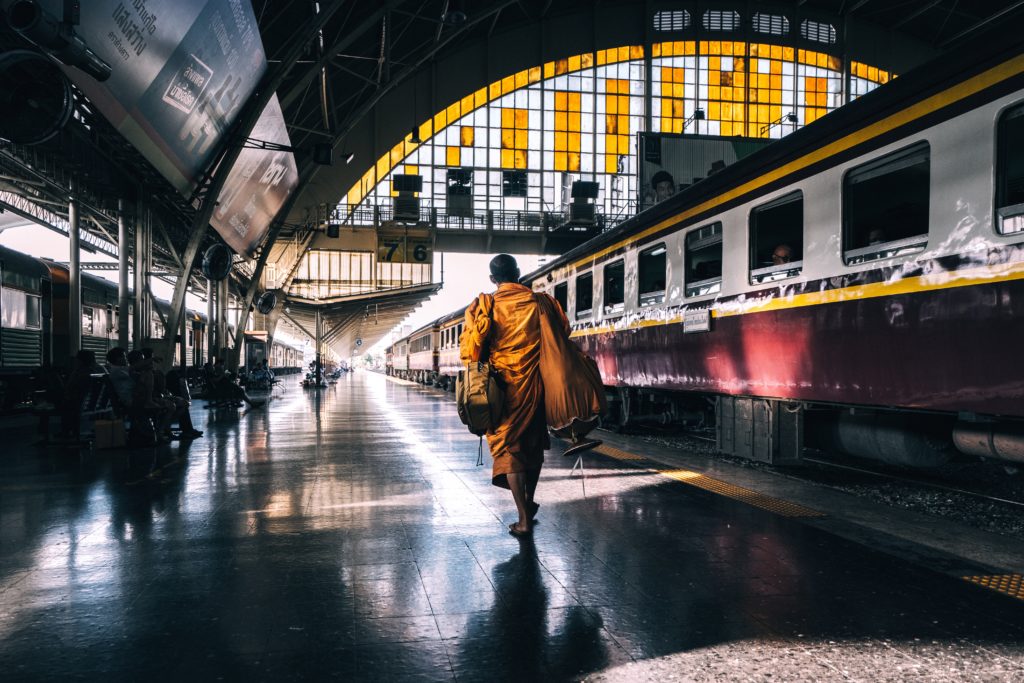 Your suitcase is over-packed, your thoughts occupied with dreams of places you've read about in books and travel magazines. At first, you feel homesick, but it will pass. You'll incorrectly babble the unfamiliar language and learn that a smile is universal. Don't forget to buy too many of those delicious pastries, and write home. Be vigilant in understanding your surroundings, and with the same awareness remember that you can't reverse time. As you witness God's picturesque scenery, strive to internalize even a piece of the culture; and before you leave, grab a postcard that will remind you of a particular moment when your love for the place and people thrived.
The first time I traveled abroad was when I was a 20-year-old college student. I was excited to finally cross studying abroad off my bucket list, but I remember how nervous I was the day of my departure. It was my first time flying alone and going overseas. All I could think of was what could happen after landing. What I would tell my younger self is: " Anything can happen, but know that you are never alone. Don't be afraid to ask for help because there are many people out there who empathize, and will offer a hand regardless of cultural barriers."
My first trip to abroad was full of unexpected experiences. I hadn't explored much as I was not
so experienced, and I made a lot of travel mistakes. If I could talk to my younger self before my first trip abroad, here's what I would advise my younger self:
Don't be scared to explore and try new things.

Pack light – pack only the essentials, and not the "just-in-case" scenario stuff.

Meet new people and make friends.

Don't stress when things don't go the way you expect, just go with the flow.

Trust your instincts. Following your intuition will keep you safe.

Learn the local language. It will help you in communicating with and understanding the locals.

It is okay to leave your comfort zone and experience the changes.
Don't travel by the guidebook! When I first started traveling in my late teens, I would literally study everything about the destination I was going to visit. One of my first solo trips was to Paris, so I went down to the local bookstore months before my trip and read "the book", cover to cover. I knew all the top sights to visit, I had a list of everything I wanted to do and see and even the restaurants I wanted to eat in. The trip was a great success and while I achieved a lot of what was on my list, I didn't allow time for spontaneity or exploring.
As an older, more "wiser" traveler, I would say the best source of information now would be people. Connect with locals, join Facebook groups of expats and find out from people living there what to REALLY do and see. Hit up some of the main sights but allow yourself time to sit in a local cafe, meet a local, and explore sans guidebook or map!

Don't try to be see everything. The world is too big. Heck, the place you are going is probably too big for you to see everything. Yes, you may not have the chance to return again, but it is precisely that, that you should go deep and go intimate. The memories last longer.
It is much better to invest time and money on exploring a new destination rather than staying indoors at an over-expensive hotel. Choose a holiday home over a hotel as it would offer you more space, privacy, & freedom. Preferably in or close to the city center to have better access to different parts of the city and major tourist attractions. Top of all, book all your travel arrangements well in advance and prior to reaching your destination, not just to get better prices, but also to avoid any unnecessary inconveniences that could potentially ruin or spoil your holiday.
Katia Perdicaro, Founder of EMILIASTORYTELLERS Artisanal Food Tours
My first "big" trip abroad -backpacking in Australia- was like the first time I fell in love. I was excited about the unknown. Inside my backpack, my guidebook, few clothes and my sense of freedom. "Always keep this genuine sense of freedom" – I tell myself. As a Tour Guide and Tour Operator specialized in food and wine culture, I love to listen to people's stories. Learning about their culture opens my mind and makes me a better person… So "never lose your curiosity, Katia"!
I will tell myself that I don't have to take loads of photos during my travels. The most beautiful and natural things happen in the absence of the camera. I will stop reading 'popular places to visit'. Instead, I will reach out to locals and see a more in-depth perspective about the places and culture.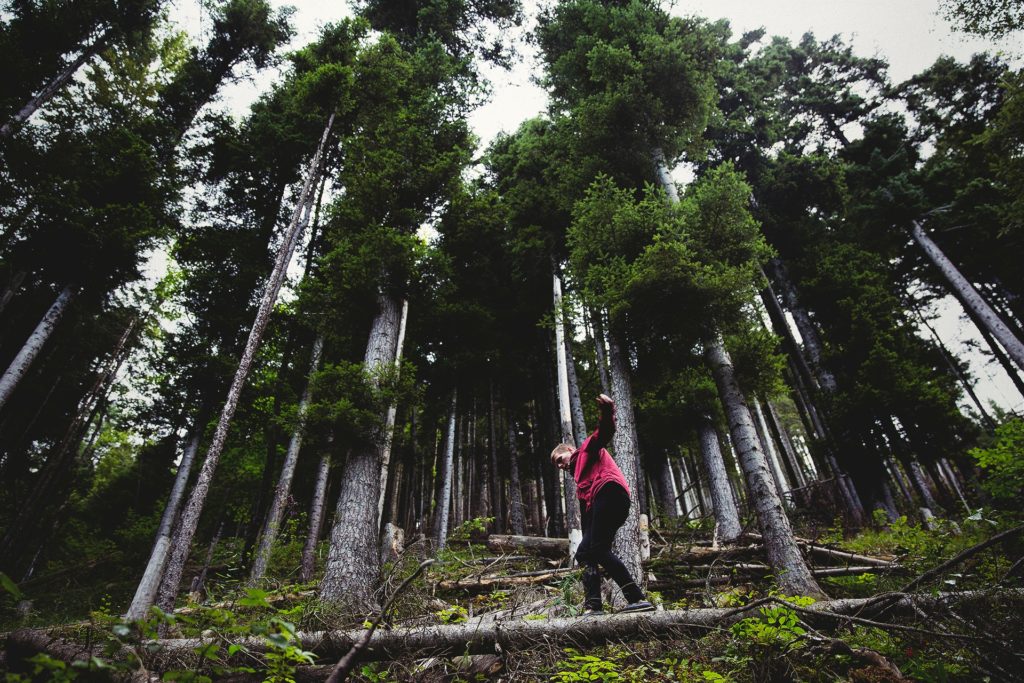 Even when you're on a budget, sometimes it's worth hiring a local guide. They're often not as expensive as you'd think, and allow you to experience your destination more fully. The dinosaur carving at Angkor Wat? We walked right past it the first time, reciting dry guide book facts. We only saw it when we went back a second time with a guide.
Monika, the author of
Learn some basic phrases in the local language. It will help you to connect with locals and you will be surprised how such a small gesture can make people open up to you much more.
Go on Instagram and read blogs while preparing for your trip. This will help you to get some really good insider tips about cafes, restaurants, clubs and nice little design shops for instance.
Be flexible and spontaneous. Whenever I travel I have an approximate travel budget but I also allow myself to indulge a bit. Some of my most beloved home decor pieces are the ones I discovered accidentally in shop windows and then bought later during my trips.
Be open-minded. First impressions are good but not always accurate. Learn to listen to people around you. You will be surprised how many interesting stories people have to tell who you meet while being on the road.
Tell about your travel experiences to others. Knowledge brings understanding and understanding leads to more love and acceptance in the world.
Paul, Founder of travelislife.org
What would I tell my younger self before traveling abroad for the first time? I'd tell him to pack less. Definitely, pack less. Lay out everything you want to pack, cut it in half, and then cut it in half again. The other side of the world has whatever you need. I'll also being telling my future self that too.
The best way to explore is not just to go somewhere, but to indeed be there. You have to adopt customs, to eat locally, to contribute to the community, to make friends. Before I've started travelling I thought seeing monuments would make my trip "valid", but hey guess what – it's hundred times more than that. Don't be shy – let your spirit explore.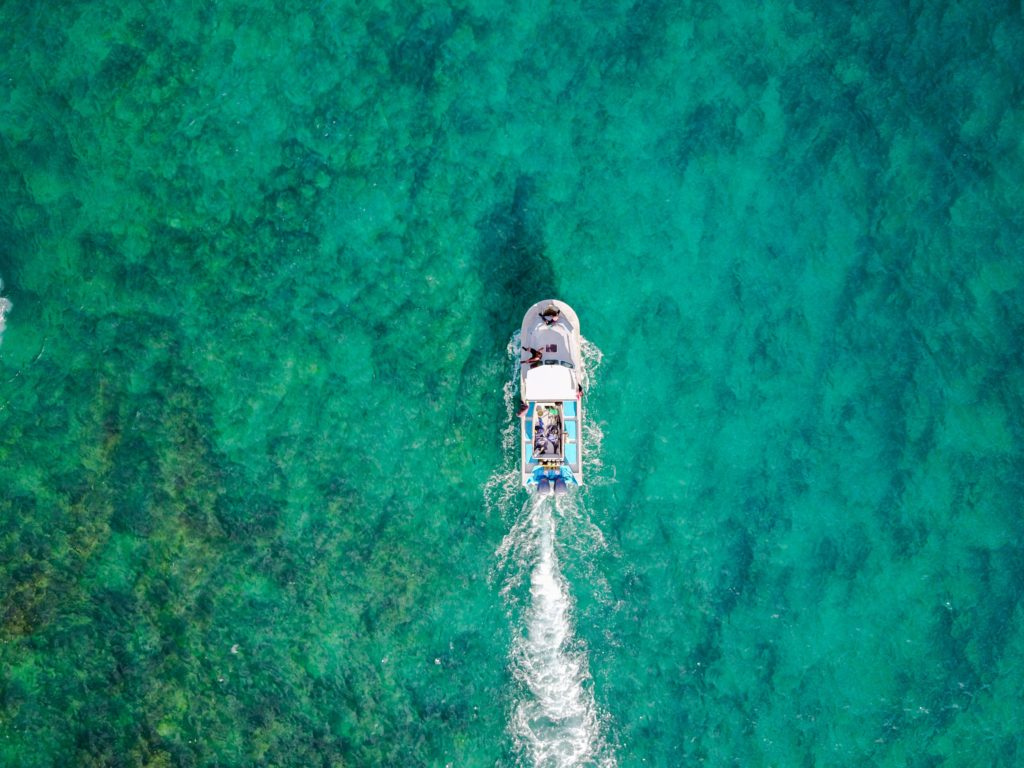 What would I tell myself before my first trip abroad? That's easy; I'd tell myself to pack lighter. There's no point in packing for eventualities –human needs are the same everywhere, they'll have what you need wherever you're going. Avoid excess baggage at all costs. – Oshin
Leave plenty of room for serendipity, don't spend the whole time looking at your phone. I'd also tell myself to get a passport sooner, and not to stress so much over the details or the money. Travel is much more affordable than you think. And wear more sunscreen, focus on your health wherever you go, and never plan your entire trip in advance. – Mike
Don't be scared and have confidence in yourself, your feelings and judgment – people in all countries are normally helpful and friendly – but do take basic precautions like splitting and securing your valuables and key items across pockets and bags.
You cannot plan for everything so travel light, take all the key items for a few days in your hand luggage, and do not worry if you forget something – just buy it there. Finally, travel is an adventure so flex your tastebuds, open your mind to new experiences, be daring and try new things.
I would tell my younger self who's about to embark on his first trip abroad to be a little more courageous and optimistic about where the journey he's about to embark on will lead him. Even if they lose all your baggage and you have to spend the night sleeping on a bare mattress with a towel for a pillow, it's still going to be worth it because you will meet some of the most exceptional people, you will see how diverse the world is, and that will change you forever… for the better!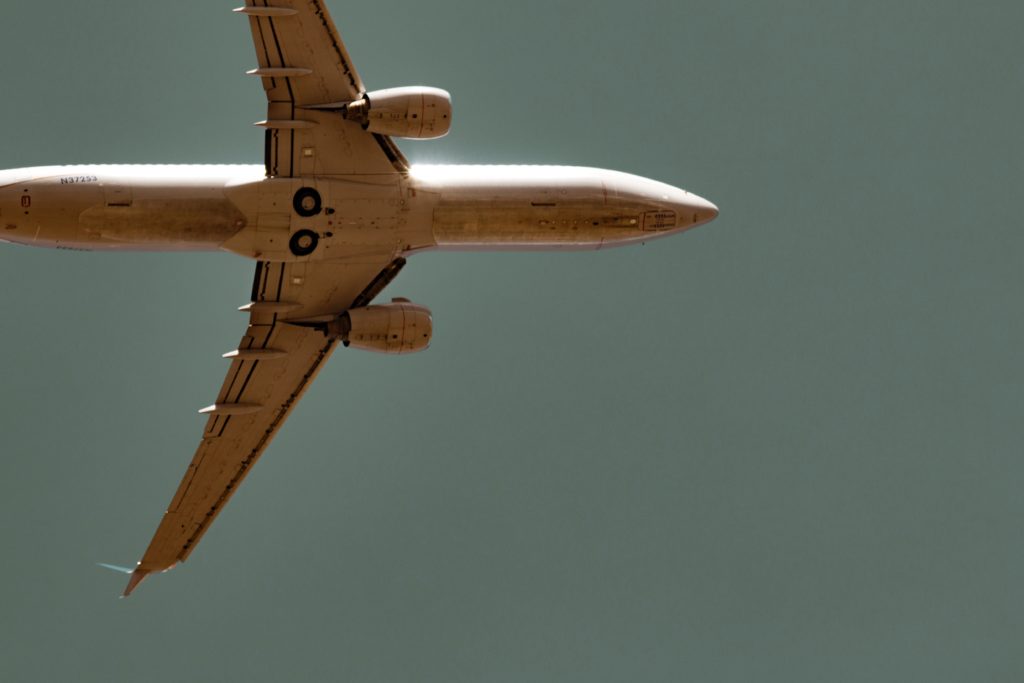 The world if full of awesome surprises. In different countries, you'll experience different things, feel different ways about things that you see, eat, and do. Definition of 'cool' varies, like the sort of jeans trending in Myanmar, the music that the youth listen to in Korea, and the hangout places in Greece. But no matter what, how you perceive these things that matter the most. Have an open mind, and perhaps stay longer than you planned.
Jasica
When you're young, it's easy to be seduced by the lowest cost getaway.
But hold off, save up, and go for an experience you'll long treasure.
Skip the three-day splash-and-dash bargain to the Bahamas and cruise on a smaller ship to a sublime destination like Guadeloupe, Martinique or St. Lucia. But don't skimp on the shore excursions!
Sonja, from myhammocktime.com
Everything will be fine, don't be scared. Trust yourself and your feelings. Be attentive along the way but don't make yourself crazy. Just go and enjoy it. The world is beautiful. There are many open-minded, interesting and friendly people out there. Be brave and connect with them. Listen to their stories, answer their questions and tell them about your country. Get inspired, embrace their different culture, watch, observe and learn. Don't be a tourist only, get local and be a real traveller.
Marta, from learningescapes.net
The advice I would give to my younger self about travel is 'feel the fear and do it anyway!' Traveling abroad can be scary and it is normal to feel some anxiety, especially the first time. However, planning can turn that anxiety into excitement. Sort out practicalities before you go, book accommodation and transport so you don't have to do in while away, and make sure you phone works so you can talk to friends and family. You will be too busy having fun to call them but it will make you feel better to have them close!
Food For Thought
Everyone will have their own perspectives when it comes to traveling, but as you can see from these testimonials, for the most part, what you want to do is be ready for that which you don't expect, and roll with it. That's good advice. Anyone who has traveled understands that you just can't control everything on your trip. Get too caught up in that, and you won't enjoy it. So do your homework, but be flexible. The adventure could be just a step away.