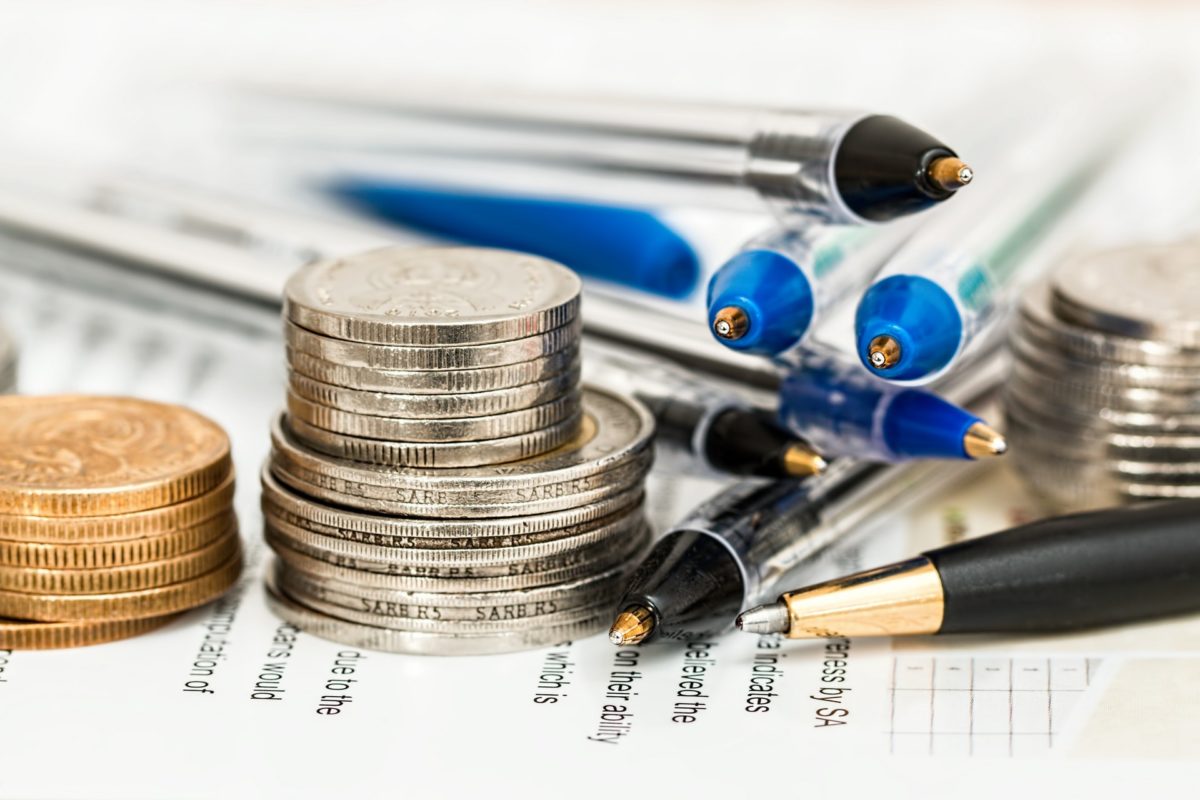 Understand what types of insurance you should have and how those needs may change as life changes.
Life always brings about exciting changes. No matter if you are welcoming a baby into your life or investing in a house, life changes, though exciting, can add a lot of stress to your plate as you navigate all you need to do to adjust to your new life. 
Financial planning is a big part of adjusting to life changes. Insurance, in particular, is a very important factor in your financial plans. So many people don't understand their insurance needs and that can cause people to overlook insurance protection. Let's talk about some insurance policies you may consider getting and how life changes can affect your needs. 
4 Types of Insurance You May Consider
Prepare for the unexpected with these insurance policies
Life is unpredictable. And when unpredictable costs pop up, it can put you and your family in a tight financial situation. Investing in insurance to help with the unexpected is one of the best things you can do to prepare for anything that may pop up. 
1. Health Insurance
You can't plan out when you get sick or hurt and require medical treatment. And with how expensive medical care is in the United States, not having a health insurance plan can leave you stuck with high medical bills. Plus, preventative medical care is so important to try to avoid getting sick in the first place. 
Health insurance is often offered through employers as a benefit, but people who are contracted or self-employed can still get medical insurance through the federal or state Health Insurance Marketplace. Some types of health insurance plans you may consider are:
Health Maintenance Organization (HMOs)

– Coverage through a network of physicians after you are referred by your primary care physician.

Preferred Provider Organization (PPOs)

– Coverage through a network of physicians that do not require you to choose a primary care physician or to be referred to a specialist or hospital. 

High-Deductible Health Plan (HDHP)

– Coverage that requires you to pay a higher deductible for medical care but requires a lower monthly premium.
When choosing a health insurance plan, you will want to consider your deductibles, copays, and premiums to determine which plan is right for you. 
2. Life Insurance
No one likes to think about a time when they won't be around for their families. Life insurance can act as a security blanket to provide financial support for your family if you or your partner were to pass away. 
Life insurance death benefits can be used to cover the cost of childcare, pay off large debts left behind, and act as an income replacement to help your family adjust to a new lifestyle. Especially for families with young children, life insurance is a smart investment to make for financial security. 
There are a few different types of life insurance that you may consider. While the following are not the only types of life insurance policies, they tend to be the most popular:
Term life insurance

– This type of insurance covers you for a specified period of time. Those timeframes can be anywhere from 10-30 years. If you were to pass away during this time, your beneficiaries would receive a death benefit payout. 

Accelerated term life insurance

– This type of life insurance is almost exactly the same as a traditional term life insurance policy, but it can provide

coverage without a medical exam

. You will instead fill out a detailed questionnaire about your medical history and current health status. The process is much quicker and simpler in comparison to the traditional term life insurance application process and the policies tend to be pretty similar. 

Permanent life insurance

– This type of life insurance covers someone for their entire life as opposed to a certain period of time. As this policy ages, it also accumulates a cash value, which can be borrowed in the future. Because it carries more benefits and covers someone for their entire life, it is generally much more expensive than term life insurance options. 
When investing in life insurance, make sure you balance the cost of your coverage with the amount of coverage you need to find the best policy at the best price. 
3. Homeowner's Insurance
A house is a big investment, and homeowner's insurance is a great way to protect that investment. Some mortgage companies or HOAs require you to have homeowner's insurance. Even if it's not a requirement, it's still a smart idea to invest in this insurance to help field the cost of unexpected home expenses. 
The coverage you get will of course depends on what you need. Generally, though, coverage includes:
Liability

– If someone were to get injured on your property, this coverage can help pay for medical expenses. 

Property damage

– If your property gets damaged from things like fallen trees or auto accidents, this coverage can financially help you make repairs to your property. 

L

oss of use

– If anything were to happen to your home—like, let's say a fire—and you had to live elsewhere, this coverage can help you pay for living expenses until you can move back into your home. 
Make sure your policy is comprehensive enough to protect your home and belongings.
4. Disability Insurance
Disability insurance is often overlooked when considering insurance policies. If you were to become too sick or hurt to work, disability insurance can help you receive at least part of your income. The reason why people overlook this type of insurance is that they don't fully understand what may prevent them from working. It could be anything from a stroke to depression to back pain. 
Disability insurance can often include:
Short-term insurance

– Covers your income immediately after an accident or illness prevents you from working.

Long-term insurance

– This covers your income if your injuries extend past your short-term coverage. 
Disability insurance is a smart investment to make to prepare for the unexpected. 
4 Life Changes and How They Change Your Insurance Needs
Going through a big life change? Here's how that will impact your insurance needs
As you go through life changes, insurance is probably at the bottom of your list of worries. However, you should do the best you can to prioritize any updates to your insurance so that you and your family are as prepared as possible for the unexpected. 
Getting Married
Getting married is an exciting time, and it's sure to change your financial priorities and your insurance needs. 
First and foremost, getting married may change your health insurance options. You may be able to get better or more affordable coverage through your spouse's employer. After getting married, make sure you review your health insurance options to ensure you have the best plan for you and your spouse. 
After you've gotten married, you and your spouse may decide to combine your finances to some degree and make some bigger life decisions together. Life insurance can help provide some financial security in your relationship. You may consider getting life insurance if you were to leave behind large debts, such as student loans. Life insurance can also act as an income replacement if your spouse relies on your income for their livelihood. 
Having a Baby
Having a baby is another exciting life event, and it will definitely change how you look at your financial situation. New parents want to do all they can to financially prepare their families for the unexpected, and insurance is a good place to start. 
When you have a baby, you will want to make sure that you get the health insurance you need to provide the proper medical care for your newest family addition. Having a baby is a life change that can open your health insurance enrollment, so be sure to take the proper steps to get your baby insured.
As for parents, having a baby may prompt them to look harder into life insurance. Now that you have a dependent to financially care for, life insurance can act as a security blanket to ensure that they would be properly cared for even if you aren't around. The cost of childcare is expensive and life insurance can help your partner properly care for your child. It can also help you set aside money for your child's future, like a college fund or money to put towards a wedding. 
Having a baby also makes people more seriously consider disability insurance. With disability insurance, you can have some type of safety net if you were to have anything happen that would prevent you from working. 
Buying a House
If you are buying a house for the first time or investing in a bigger house, this will definitely change your needs when it comes to homeowner's insurance. 
Depending on your mortgage, you may be required to get a minimal amount of coverage to protect your investment. Depending on where you live, you may even consider adding coverage to your homeowner's insurance to protect you from things like flooding. 
If you already have homeowner's insurance but you buy a bigger home, you will want to review and change your policy and coverage for better protection. Take a look at your policy and consider how much more coverage you need for your new home. You should additionally look at other insurance companies to determine if you are still getting the best policy possible.
Getting a Promotion
Updating your insurance is often overlooked after getting a promotion. This promotion will more than likely increase your income. As you and your family become more adjusted to that lifestyle, it becomes more important to make sure that your income could be replaced if you were to pass away unexpectedly. 
You may buy a more expensive house, pick up different lifestyle habits, and have different financial priorities. You may consider getting a life insurance policy can help ensure that your income could be replaced if you were no longer around. If you have a life insurance policy already, you may want to review your coverage to make sure it still suits your needs. If it doesn't, you may consider adding more coverage to your policy. 
When your life changes, you should do your best to understand your changing insurance needs so that you and your family are financially protected in the face of uncertainty. No matter what life throws at you, be sure you do all you can to prepare ahead of time.