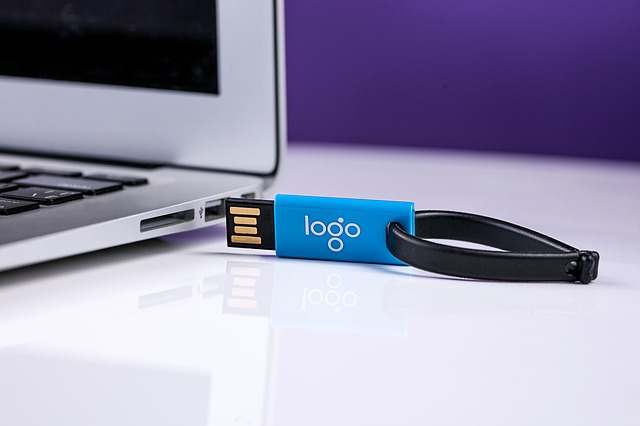 T-shirts. Caps. Pens. USBs, Calendars.
Perhaps, you've received such items with company logos many times in your life and you remember the brand name imprinted on each of these items. For you, these are the free giveaways. But for companies, these promotional products are their ticket to score exponential sales.
That's why businesses spend billions of dollars giving away promotional items to their potential and existing customers.
Download Branding Resources Guide
Building a brand starts by having the right tools and advice. Download our top 10 essential tools and resources to kick-start your branding.
The businesses themselves don't manufacture these items, of course.
So, who are the people behind it?
Here's the answer: promotional product companies. While this is a unique business, what makes it more tempting is the level of lucrativeness if offers.
Interestingly, you can dive into building your own promotional products business. But before you begin, you should have ample knowledge of getting into it from scratch.
Wondering how to start off?
Let's explore.
Gain Experience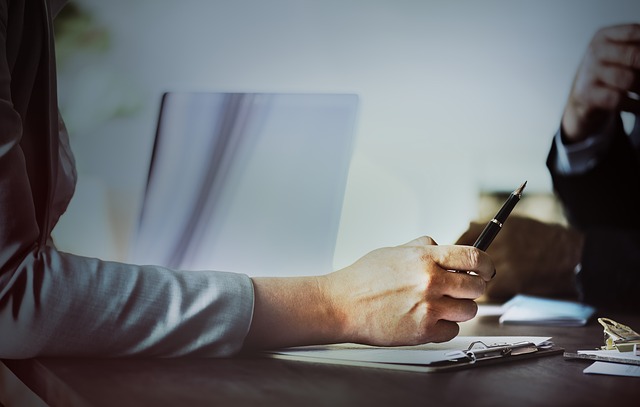 https://pixabay.com/en/adult-people-business-man-america-3211170/
Why step into a business when you lack exposure to its overall industry?
To avoid risking your hard-earned money, it's wise to gain some basic insights about this business. This requires you to work for someone else. This way, you'll understand the promotional products business without incurring any cost. Plus, you'll be getting paid while learning the intricacies of the business.
Once you've put in your time and efforts in the job, you'll be able to explore if you have a passion to run your own business in the promotional products industry.
Explore Different Niches And Focus On One
Is it the entertainment promotions that interest you or do you want to begin with marketing materials or promotional items such as key chains, hand bands, and eco-friendly non-woven tote bags to display your clients' logo?
Since this industry is vast, it's impossible to focus on all subcategories as a first-timer. Therefore, it's crucial to select a niche and go on with it. Before choosing a niche area, conduct ample research and finalize your decision accordingly.
Analyze Your Competitors
Perhaps, your competitors have already tapped into the market you're planning to cater to. However, you can still come up with feasible ideas to outperform them.
To begin, conduct thorough research about your competition. Find out about the factors they're best in (e.g. pricing, design, product selection, timely delivery, customer service) as well as the areas they're not good at. Once you've found their weakest point (for instance, timely delivery), you can position your brand in the same area while ensuring you excel that area too.
Search For A Reliable Investor
You'll need finances to setup a workplace, purchase equipment, pay the staff, and make payments for miscellaneous overheads. If you don't have sufficient funds, you'll need to look for an investor. Begin the quest by asking around in your social circle. The next option is to place an ad on Craigslist or similar platforms.
Create Your Brand Identity
Ever thought why clients should choose your brand when they can get the same thing from other promotional products companies?
If you have a generic brand, clients will not be attracted to your business. To grab their attention towards your brand, you should come up with a brand identity – a unique identity that helps your brand differ from your competitors.
To make this possible, create an attention-grabbing yet relevant brand name. Next, hire a professional to design an attractive logo. Once this is done, devise a catchy tag line that adds value to your brand name.
After getting through these tasks, it's time to register your business name.
Devise An Online Marketing Strategy
In a highly competitive market, drawing in potential clients requires conducting both online and offline marketing activities.
To begin online, start off with these initiatives:
Create a website: This will be the first platform your target audience will use to know about your business. Plus, they might also place an order via your website. Add content to the website related to your promotional products business. Make sure the content is written in a way that it answers all your clients' queries related to your promotional products business.
Start blogging: A website without valuable content is just like a retail outlet without any inventory. To attract website visitors, write blog posts that are relevant to your business. When you update your WordPress, integrate the same blog posts on social media.
Write an eBook and place it on your website: The eBook should work as a guide for businesses that aim to promote their brand by using your promotional products. In the eBook, write about the benefits of giving away promotional products to customers, how to choose the type of promotional products according to customers' preferences, and how to align these products with specific brand names. Doing this will give your potential clients an idea that you're an expert in the promotional products industry.
Plan Offline Marketing Activities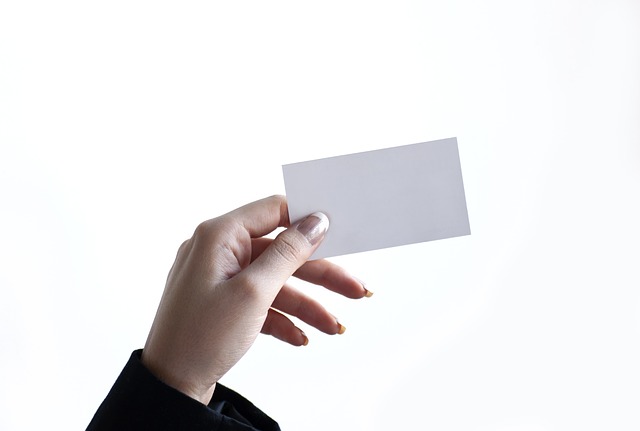 https://pixabay.com/en/business-card-hand-woman-holding-2126729/
To carry out offline marketing activities, follow these points:
Design a business card and a compelling brochure: You'll be giving these to prospective clients within various networking events.
Make a presentation for clients: Once your clients have your business card, you never know when they might contact you to place the first order. Therefore, it's wise to act proactively. Prepare a business presentation beforehand so you can present it to them in the business meeting.
Offer A Free Trial
If this is something your competitors aren't doing, go for it. Besides creating a competitive edge, offering a free trial will help clients figure out if getting promotional products manufactured and delivered from your company is benefiting their business.
If the results are positive, there is a high probability they'll contact you for their next order. Besides, you'll be getting more clients through word-of-mouth marketing.