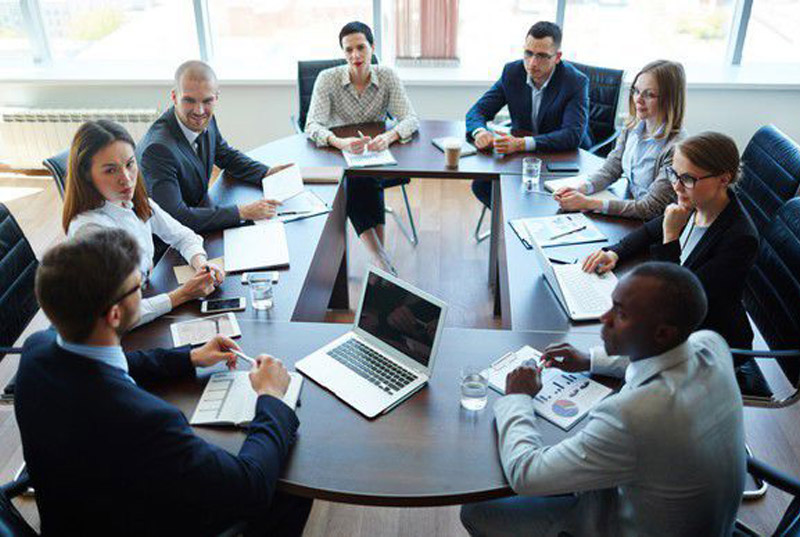 The rise of e-discovery and big data has dramatically impacted litigation attorneys. Here's what makes a corporate legal team desirable in modern business.
Embracing technology
Understanding and embracing technology in daily operations is the key to a legal team's effectiveness and productivity. This understanding should be at a level that's optimal for their use. For instance, a property lawyer in Sydney doesn't have to know all the backend nitty-gritty of their software, but they do need to understand the workflow, processes, and basic troubleshooting that they will encounter at the front end as the user.
Each corporate legal team will approach the tech aspect of their job depending on their own budget, priorities, and skill set. Some will heavily invest in robust platforms, others will opt for more niche tools. In either case, there should be a solid ROI. The tech needs to prove itself accurate and time-sensitive. The team needs to know enough to maintain an efficient workflow.
Flexibility toward changing legal specializations
Generally speaking, a team of legal counselors should have a significant level of proficiency in several different areas of law. The core ones are the corporate legislature, transactional law, and employment laws. In addition, they should have a solid knowledge of and experience in the legislature dealing with compliance, insurance, litigation, intellectual property, and resolving disputes.
These are typically coordinated by one person in the position of General Counsel. They need to have a minimum of two decades of experience in all of the areas of law listed above. The corporation's legal team works as the General Counsel's support, and they may be individually specialized in certain issues.
The complications arise from the legal landscape continually changing. Regulations keep evolving along with technological developments and a new understanding of human rights and interactions. An excellent example is laws concerning data privacy.
Modern in-house legal professionals have to navigate these changing currents. They must be ready to adapt their practice at a moment's notice and to evaluate how the changes in the law will affect the procedures and processes in their corporate environment.
Financial savviness in prioritizing cases
Legal teams need to produce value and reduce expenses just like any other department. The trick is that protecting the company can cost wildly different from case to case. A good legal team will closely work with other departments to manage the legal-specific spending.
This might include efforts to save time, increase security, and manage the company's data safety, as a way to curb risks and associated costs. It's a two-way effort: one or more members of a company's legal team might be responsible for helping the finance team. They would provide information about the legal expenses to contribute to the company's spending tracking and management on the whole.
The key is to understand the proportions of each case. Is it worth fighting over? Will a success return the invested time, money, and effort in a high enough value for the company? Modern legal teams must also keep in mind the attitudes of their country's courts. What are the regulations on the proportionality of cases?
Some of the factors that litigants should consider include:
     

The importance of what is at stake

     

Access to relevant information

     

The cost-benefit ratio of the necessary discovery

     

Resources

     

Controversy (real and potential)
Proactivity in the business aspect of law
A corporate legal team is, at the end of the day, a business unit, and modern corporations are increasingly recognizing that. There is a growing expectation that the legal will act less as go-to reaction people and more as proactive counselors.
A modern company will appreciate a legal team that gets involved of their own volition. The legal perspective is important in developing policies and devising business strategies. Corporate legal teams are essential for assessing the risks and balancing them against the benefits when it comes to setting and achieving business goals.
Along that line, a General Counsel can have an enormous impact on the company. Modern businesses will value a GC that can evolve away from the "cost check center" stereotype and take a more active role. Today's business landscape is primarily data-driven, highly competitive, and exceedingly fast-paced. A legal executive has to adapt.
Both the GC and the legal team as a whole need to reframe their thinking. Here are some matters to consider:
     

In what ways does the legal perspective shape the company's vision?

     

How does the legal team's work impact the revenue and cash flow?

     

What legal processes affect suppliers and customers? How can they be more understandable and effective?
To sum up, a modern corporation appreciates a flexible legal team. They want advisors who are good at risk-benefit assessment, comfortable with tech, and proactively address the interaction of legal and business sides of operations.