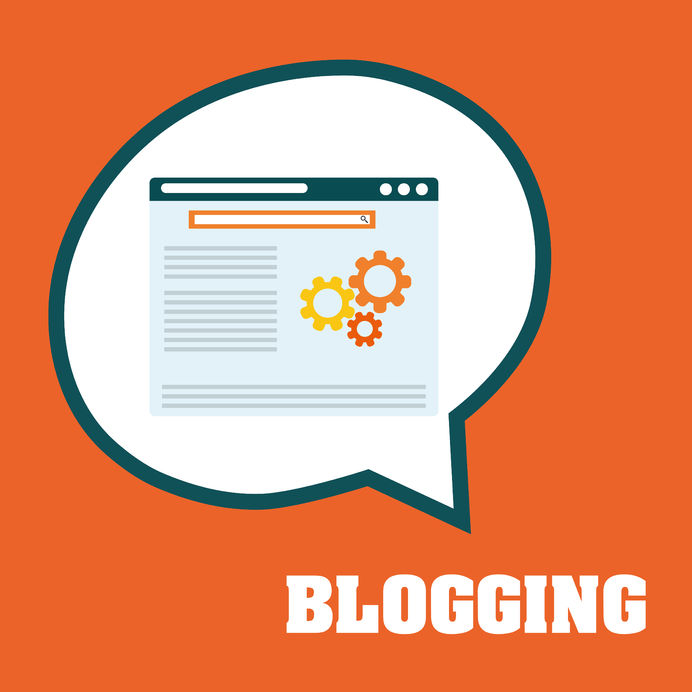 It's effortless and stress-free to do what the masses and others in your industry have done regarding branding.
Going down the 'blend in with the crowd' route means your potential customers will clearly understand the purpose of business, as they've seen similar elsewhere.
But not only is that route unoriginal and unmemorable, but you've also become part of the generic content that gets thrown onto the internet daily.
When branding your business, it's vital to remember that being different and unique is more important than being better. That's why so many new startups will outsource their branding needs to a web development agency to ensure that their brand is unique to their business and caters to their ideal customer base without falling into the all-too-common cliches of branding.
Here are some branding cliches we say to avoid when branding your business.
Jargon
There's nothing more off-putting for a potential customer than being bombarded with a dictionary's worth of jargon and industry terminology that they've never heard of and have no care for.
Those who aren't as familiar with the jargon will feel irritated and even isolated, meaning they'll be less likely to make a purchase or return to your business. The use of too much jargon can be detrimental to your business when used in a way that adds no qualifying value to the services or products you provide. There is, of course, a need for industry terminology when it is distinguishable as either a USP, benefit or specific issue or problem that your brand can solve. For example, if you specialise in medical products, then you need to use the correct terminology.
Jargon becomes jargon when it inflates a brand, product or service into something unnecessarily uncomplicated.
The truth is that many people who don't understand the subject they're speaking about often use complicated jargon to hide behind. Einstein once said, "If you can't explain it simply, you don't understand it well enough."
So a true expert can describe/explain a topic or idea without jargon, which comforts your customers and is something you can capitalise on.
Give a coworker a quick review when you've finished a bit of content, whether an email newsletter or a blog post. Or better yet, send out a test run to people who aren't part of your industry to see how they feel about the information. Another set of eyes is great for spotting things you may have missed or overlooked.
Those who don't have access to the second pair of eyes take a break from writing and come back to it with a fresh mindset, then give it a read over to see if you've fallen into the jargon trap. 
Consider your content from your audience's perspective – does it read in a way that's clear, consistent with regards to your tone of voice? Does it explain how you can solve their pain points without assuming they have prior knowledge of your service or product?
Offering the solution vs the actual solution
Who isn't intrigued by a business that offers you the solution to your problems? However, promising to be the solution can be one of the worst marketing cliches ever – primarily if you can't deliver.
The issue comes when using the term 'solution'. It's an intelligent way to attract customers but comes with the risk of falling short of this claim. This leads to negative feedback and a lack of social proof.
Instead of being vague and using the umbrella term 'solution' or 'problem solver', you should instead highlight the tangible, solid benefits and advantages that your business and brand have to offer. 
Discuss the specific problems your target customers are dealing with, then clearly state how your business and product/service can help rectify them. Be explicit, straightforward and transparent, and your customers will appreciate your brand so much for it. That appreciation is shown through their loyalty to your brand.
 You should back up any claims and promises you make on behalf of your company with evidence, data and customer reviews. If anything, it saves your putting your business at risk with the Advertising Standards Authority (ASA) with any false advertising and claims.
One-Stop-Shop
One of the most criminal cliche to avoid when branding your business is 'one-stop shop'. Even though your business might genuinely be a shop that does everything, the phrase has become overused and overlooked.
The term means that customers ignore the content and creatives. Realistically, only a few companies can honestly claim that they provide everything, one of them being Amazon, which literally does everything.
This cliche is slightly redundant as it doesn't offer much value to your customer's experience. In recent times people have moved away from general shops that claim to do everything. Customers prefer niche-specific products/services to meet their needs.
There's a demand for quality (that niche-specific company should provide) over quantity (that one-stop shop's offer).
A famous quote states, "If you stand for everything, you stand for nothing." Your business and brand will benefit from having a niche to perfect and focus on.
Ways to avoid the 'one-stop shop' temptation is to use phrasing and slogans that show off and emphasise the uniqueness of your products/services.
Conclusion
Cliches can be very useful and sometimes funny, but using too many, can result in uninspiring, boring and unoriginal advertising.
Fortunately, by concentrating on your marketing objectives and business ethos, you can brand your business in a unique and captivating way that will entice and directly target your customer base.