If you are thinking about hiring an SEO company to help you market your business online, chances are good that you are making a good decision. The truth is that in today's world, more and more people are using Google and other search engines to look for businesses. If your website does not show up at the top of the search engine results, these same individuals might just go with one of your competitors instead. It is important to note, however, that not all search engine optimization companies are created equally. These are a few things that you should watch out for when you are looking for a company that you can hire for search engine optimization services.
Too Cheap Prices
If you are like many business owners, you are probably always looking for a good deal when it comes to your business. There is certainly nothing wrong with shopping around and comparing prices so that you can get the best possible deal for search engine optimization and online marketing, but this does not mean that you should go with a company that is too cheap. The right type of SEO can be incredibly time-consuming, and a company that is doing it for too cheap might be cutting corners, which isn't going to be a good thing for your marketing campaign or your business.
Inexperience
There are a lot of beginners out there who are really getting the hang of things in regards to online marketing. However, search engine optimization is not really something that you can learn overnight, no matter how much you read about it. Therefore, you will probably want to ask about how much experience the SEO company has. Not only will you probably want to look for a business that has plenty of experience in the field of search engine optimization, but you will probably also want to find one that knows a little bit about your industry, such as by working with other similar businesses in the past. This can help you ensure that you have the right team working on your SEO campaign.
Download Branding Resources Guide
Building a brand starts by having the right tools and advice. Download our top 10 essential tools and resources to kick-start your branding.
Lack of Services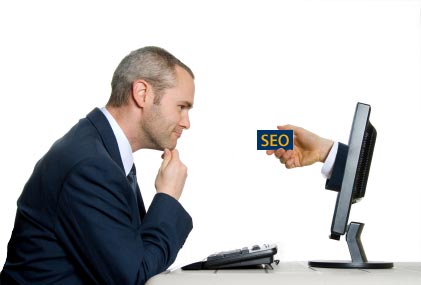 Nowadays, many Tucson SEO pros offer a lot of other services as well. Along with optimizing your website for search engines, they might also help with things like setting up a pay-per-click advertising campaign or assisting you with marketing your website on social media. There is really no reason to miss out on this marketing assistance or to have to hire multiple companies when there are so many search engine optimization professionals out there who can help you with other aspects of online marketing as well.
As you can probably see, there are a few different things that you will want to watch out for when hiring an SEO firm. If you watch out for these things and do your research, you should be able to find an SEO business that you can trust with helping you to market your website online.