The Best Online Resources for Digital Marketing
Digital marketing is a constantly evolving field, with industry standards and best practices progressing on a regular basis. Thankfully, free, top-notch online resources abound for digital marketers to keep tabs on the latest.
Below, our picks for 34 great go-to online resources for digital marketing:
Social Media Today is an independent, online community for professionals in PR, marketing, and advertising. If you believe the best knowledge comes from your industry peers, this is your go-to online marketing resource destination. The site is prolific, publishing upwards of 10 blog posts per day, seven days a week, in addition to running an inventive Social Business Book Club and webcasts. The comments on Social Media Today articles are often as interesting as the articles themselves.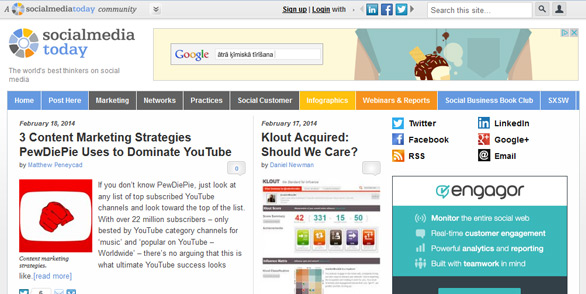 The man who created the Periodic Table of Google Analytics is a valuable source for marketing knowledge that spans the alphabet: blogging and brand marketing to technology, training, and WordPress.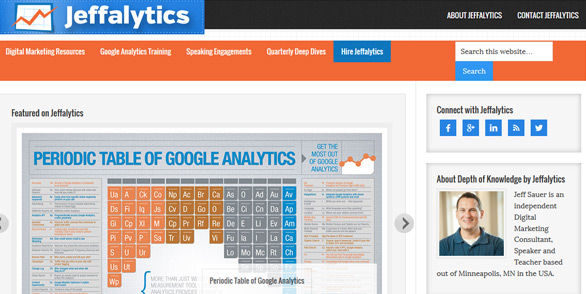 TrendSpottr is a predictive analytics service that identifies trending information from Facebook, Twitter, blogs, and other data streams. It's a great site to bookmark if you're in search of timely blog topics, tweets, or IRL discussion points. You can search for any content bucket to see what's trending in that realm, and then read and share directly from TrendSpottr or click over to the original source.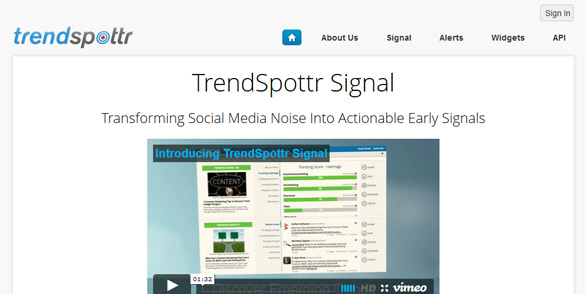 The author of seminal works like Linchpin, Permission Marketing, and Purple Cow lets readers inside his head for free on his blog. Godin's blog posts are succinct, always good for an "aha!" moment, and often inspiring.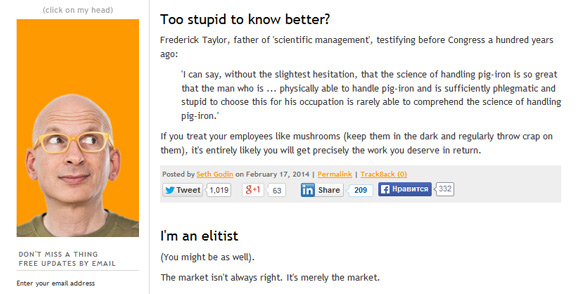 ArtDriver provides custom web design, software developmentand SEO services. Their team masters a wide range of technologies, especially specialize in custom WordPress development. They work fast, hard and efficiently to provide top-notch web development and SEO services on time and below budget.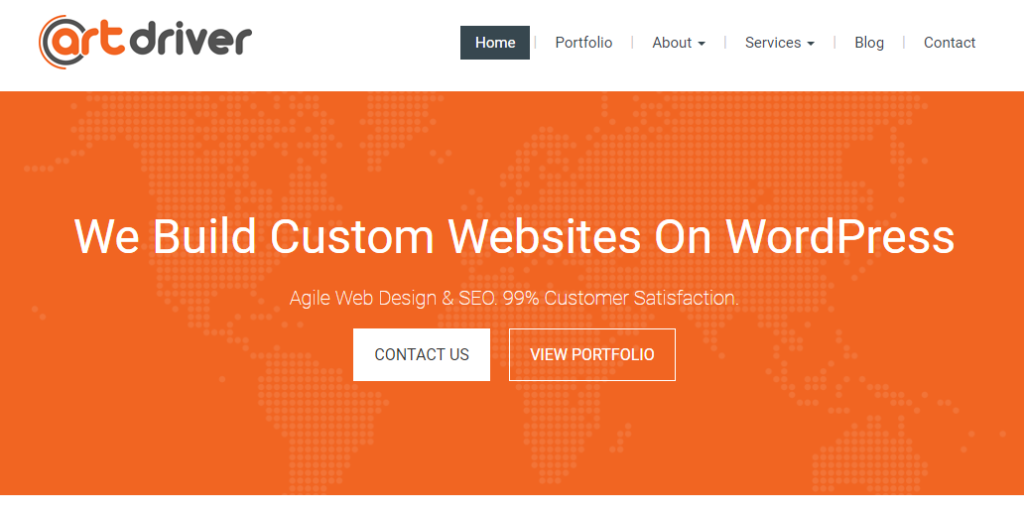 Business analytics platform KISSMetrics has a great online marketing blog heavy on the helpful how-to's ("How to Get Your Keyword Data from Google Analytics," "How to Make Your Website More Click-Worthy.").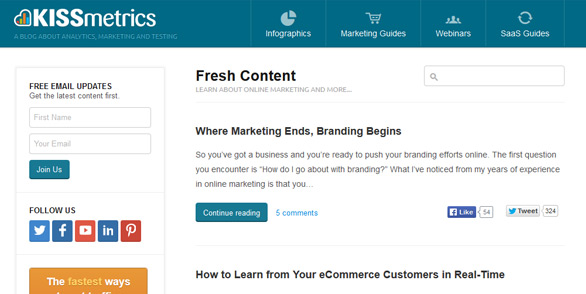 Bloogersideas is a great blog where you can find valuable marketing knowledge: Search Enginge Optimization (SEO), Social Media Optimization (SMO), Blogging, Local Search Optimization, Mobile SEO, Ecommerce SEO & WordPress. They recently published a great list about Backlink Building Tools.
eMarketingBlogger is SEO & Blogging (How-To) Tips Blog run by Navneet Singh. Here you'll find in-depth articles on SEO, Link Building, Blogging, Lead Generation and Conversion Optimization strategies. This blog has been featured in Forbes and Marketingland. Here is a recently published article on 17 Blackhat Techniques Killing Your SEO Campaign.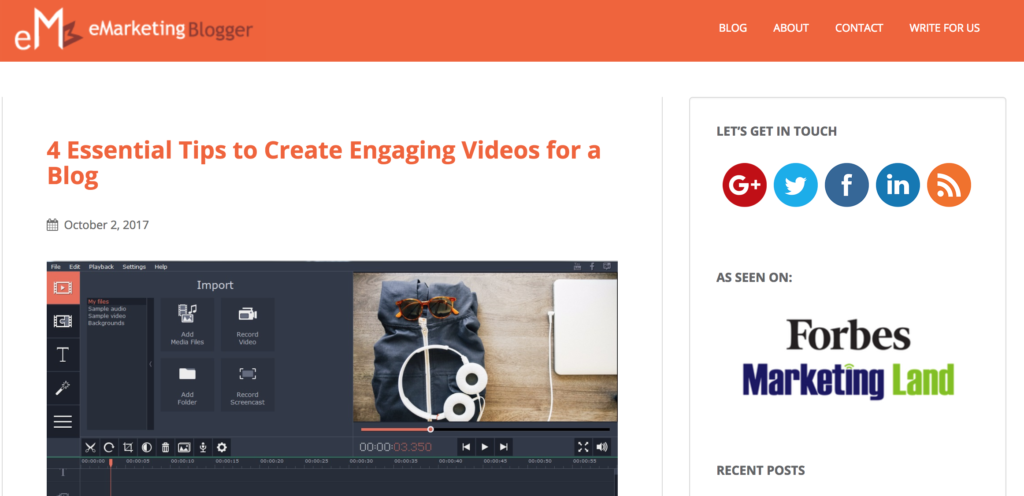 The team at Improve & Grow is focused on helping business grow by optimizing their online marketing while delivering a positive return on investment. Their blog is focused on providing helpful advice, tips and resources for how to get the most out of all aspects of marketing your business online including PPC, SEO, Social, Content Marketing, Email Marketing, Conversion Rate Optimization, Website Design and more.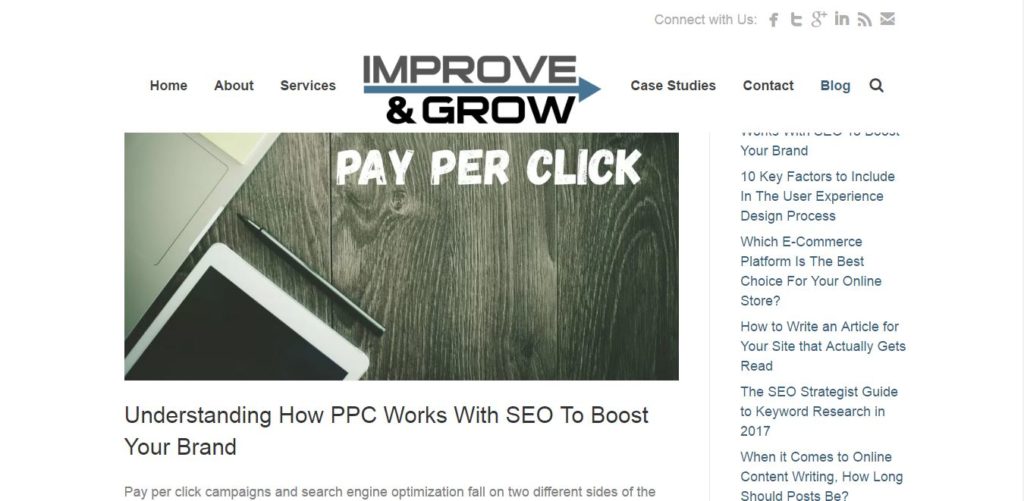 The team at UK Linkology provide a wealth of SEO knowledge. Their focus is on link building, so you'll find plenty of ideas to give your campaigns a boost via their blog. They also offer a link building service with a big focus on quality.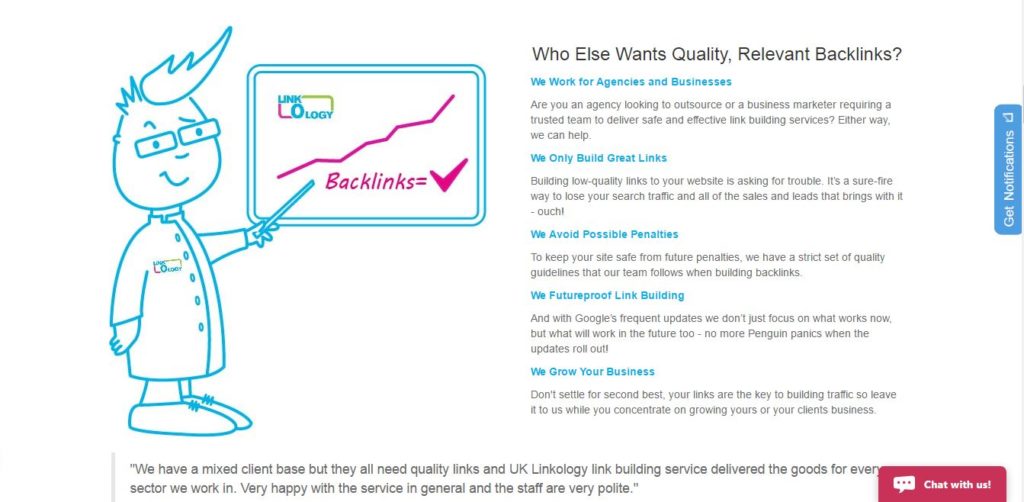 99signals is an SEO and inbound marketing blog run by Sandeep Mallya. Here you'll find in-depth articles, how-to guides, tutorials, and reviews on inbound marketing strategies and tools.
Some of the blog's must-read articles include "How to Get High Quality Backlinks with Infographics (and Boost Your SEO)" and "15 On-Page SEO Techniques to Increase Organic Traffic."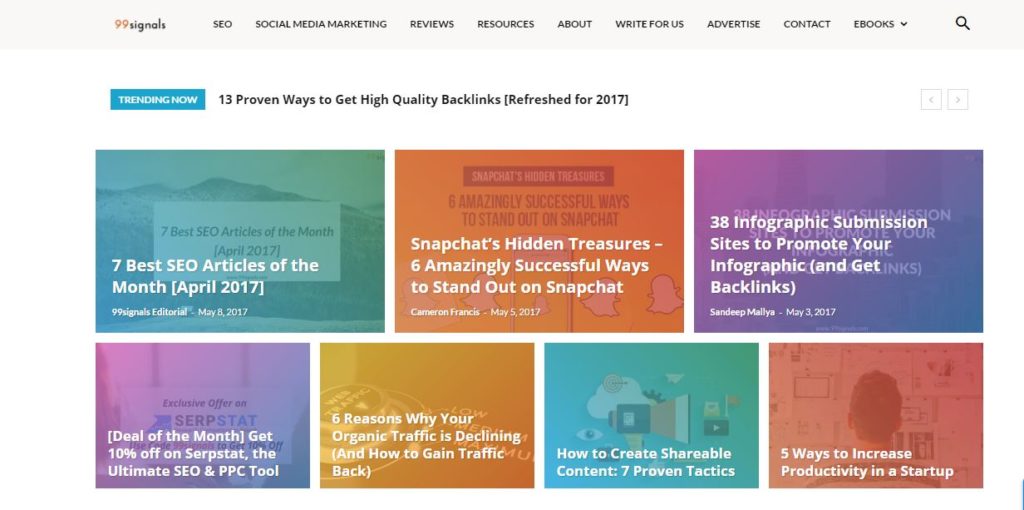 Yarra Web is a great blog were you can find a lot of useful tips and solutions for your problems. You can find useful information about online marketing solutions for your business, tips and help for building outstanding websites. Also, they can help you out with the latest web design trends and to create an outstanding webpage or landingpage.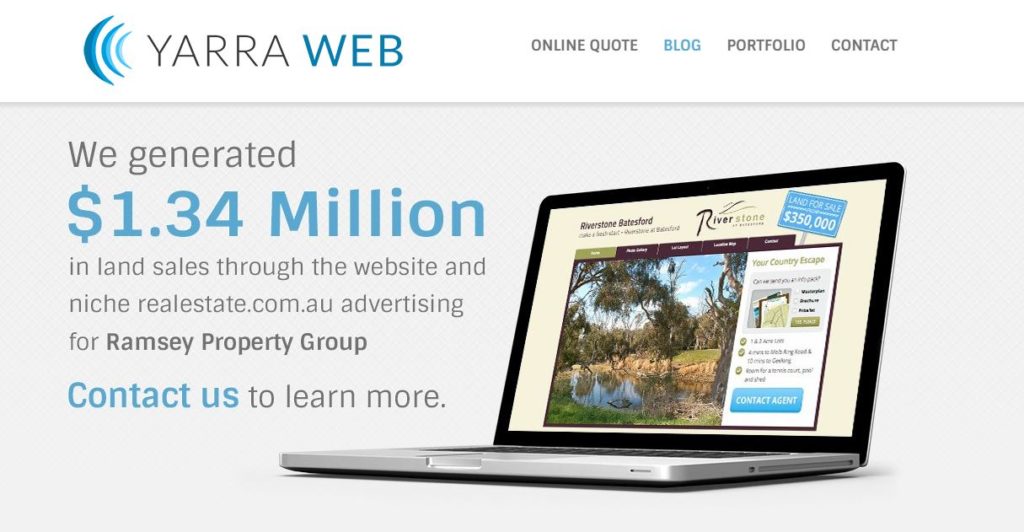 Conversion Uplift is a great source of articles on website optimisation, psychology and digital marketing solutions. Each post gives clear recommendations for digital marketers. The site also includes a Glossary of Conversion Marketing which provides definitions and examples of over 250 conversion marketing terms. This includes many insights from A/B tests and research studies.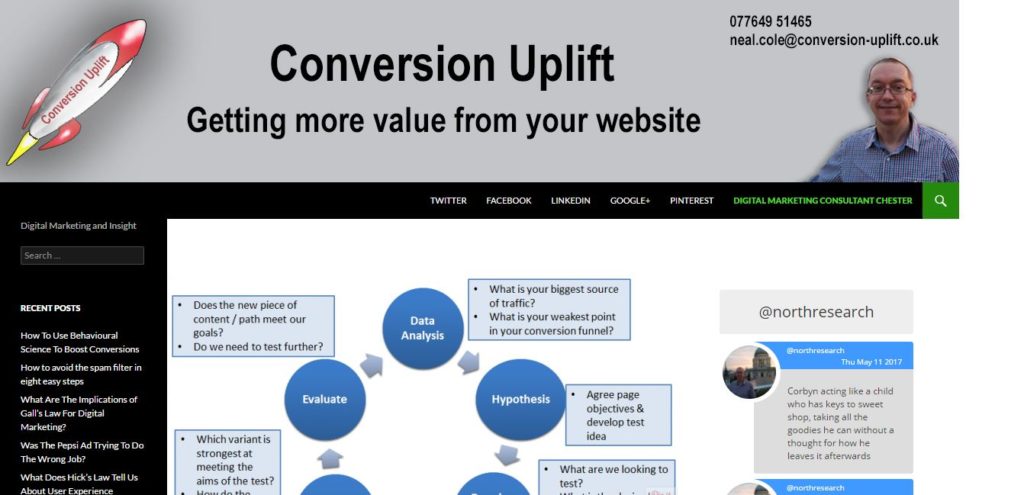 .
It's one of the best backlink monitoring tools on the market in terms of the value you get for your money. Plans starting at only 9.90$ per month.
Linkody will monitor your backlinks as well as give the insights about your competitor link building efforts. It also keeps you & your clients up to date with weekly (or monthly) SEO e-mail reports.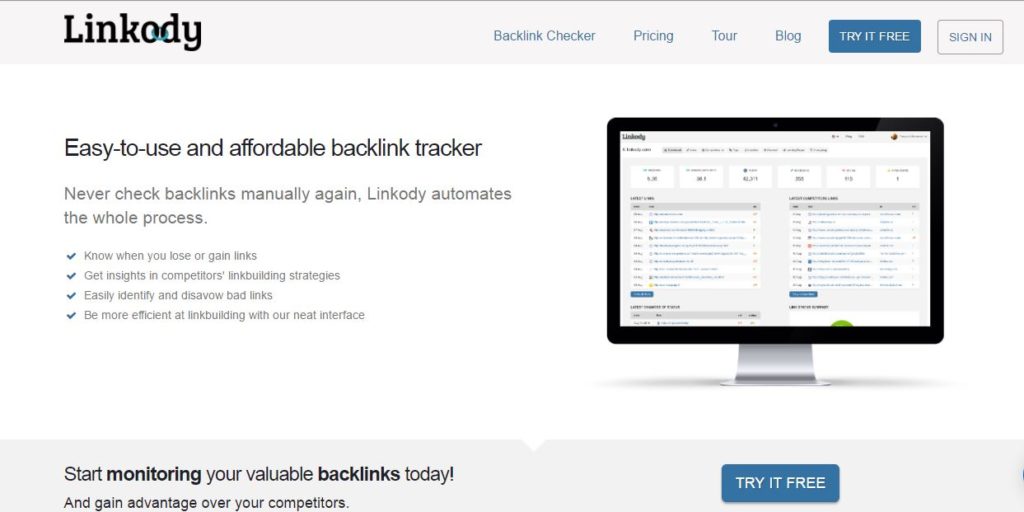 Rankings.io is an SEO agency serving attorneys, medical professionals, and small businesses. Their blog is an amazing learning resource for everything SEO. Whether its link building, on-page best practices, content strategies or technical SEO, you'll be able to find a post with accurate and actionable tips for ranking well in search. Author and founder of Rankings.io Chris Dreyer has articles featured in Moz, Forbes, and Ahrefs.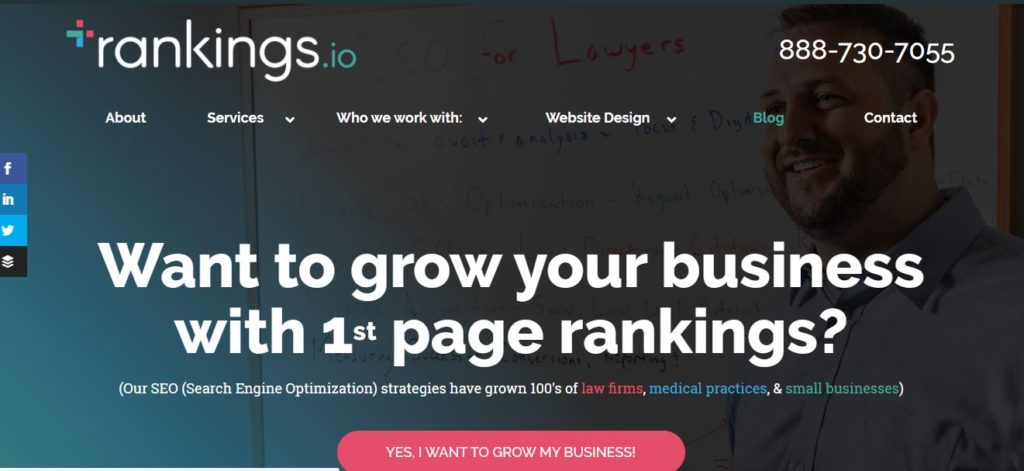 The Webbiquity blog is written by Tom Pick, an independent digital marketing consultant who helps B2B technology, manufacturing, and services companies improve their online business results. This B2B marketing blog covers the latest insights, strategies, and tactics across SEO, content marketing, influencer relations, business blogging, online advertising, social media, and marketing technology selection. Tom has been named a top 50 B2B marketing influencer, and has written for Moz, MarketingProfs, MarketingSherpa, The HubSpot Blog, and other sites.
ShivarWeb is a marketing website dedicated to sharing the right tools, tactics & strategies to do better digital marketing. Posts touch on everything from in-depth SEO research methods to explainers on PPC advertising platforms. If you are a beginner, start with Nate's guide to Google Search Console. For advanced marketers, read Nate's Guide To Ahrefs.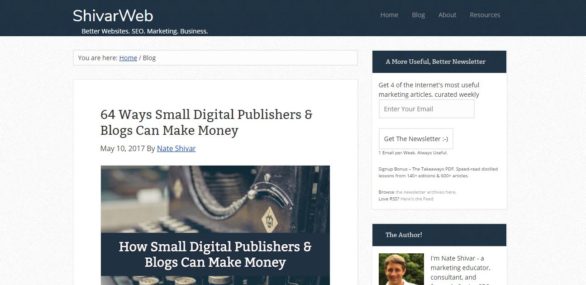 CommonStupidMan.Com is is a great source of articles on Amazon Niche Site Business , CPA Marketing , Product Reviews , Blogging Tips , WordPress Themes  And Make Money Online guide. Each post gives crystal clear guidance to newbies to make money online. They write very honest review and also do video review just like review of thrive of content builder . This also include many case studies on make money online. Admin is also active for their email subscriber.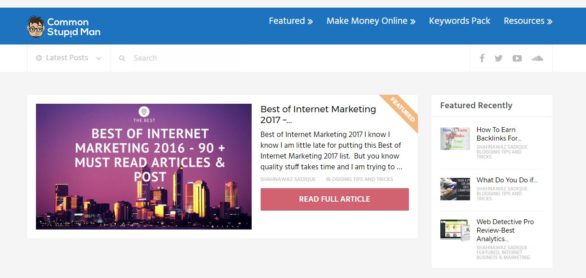 Mangools blog is full of SEO and digital marketing news, tricks, tips and case studies for making your website optimization efforts better. On top of that, you'll find the latest insights into Mangools team, guides and updates of our tools and much more.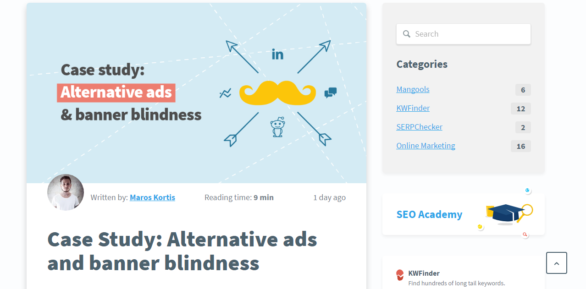 This Internet Marketing blog is written by Walter Ponce, a Digital Marketer with international experience leading marketing teams in Singapore, Spain and Switzerland. The blog covers the latest insights, online strategies, and tactics across Affiliate Marketing, SEO, content marketing, Social Media, Business and Blogging. One of the must-read is his guide "How to Start Making Money Blogging", it will help you learn about affiliate marketing and how to make money online. You'll learn how to build the web traffic you need, create a campaign and get affiliate links.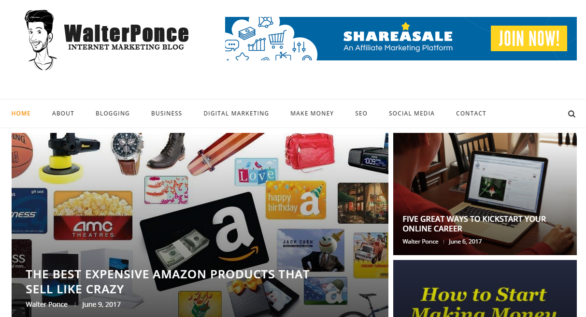 Freshwebdev.com is a blog about web development and design. They update the blog daily and its focused on wordpress, PHP, apps and design. They are also offer readers freebies where you can learn more.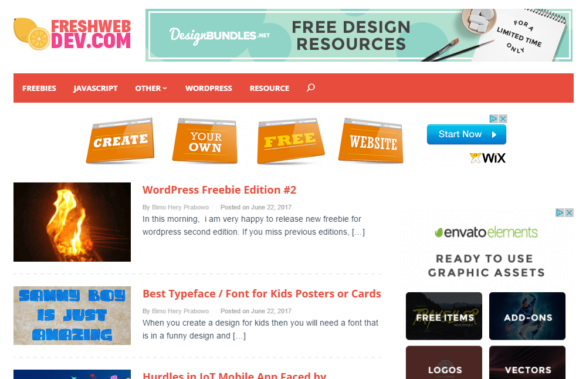 The Upkeep Media blog educates small and mid-sized businesses about digital marketing including cutting edge strategies to outrank your competition, get your services in front of your target audience and double or even triple your current sales.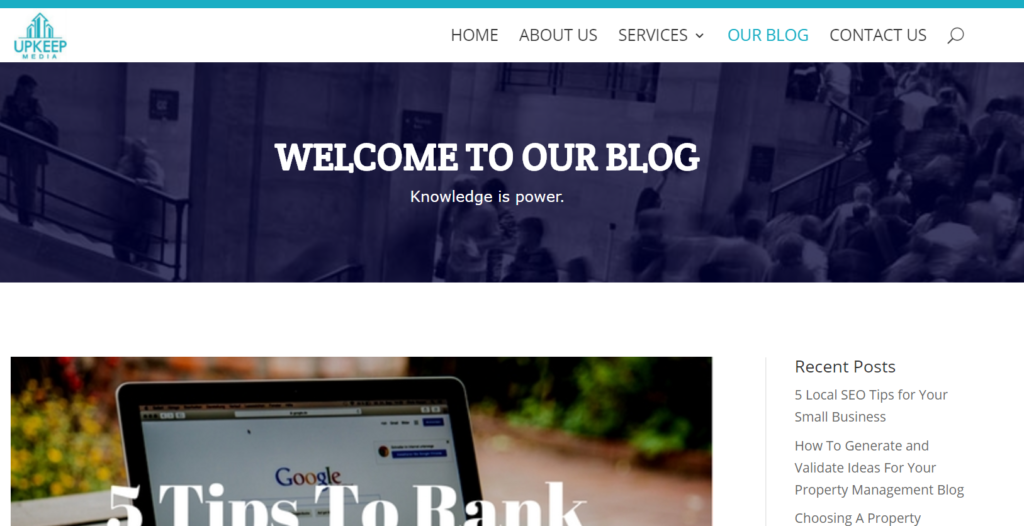 Opportunities Planet is a multi-authors blog with the goal to help you establish a successful online business by giving you advice and providing information about digital marketing. Popular content includes this link building strategies guide and this best practices guide for SEO.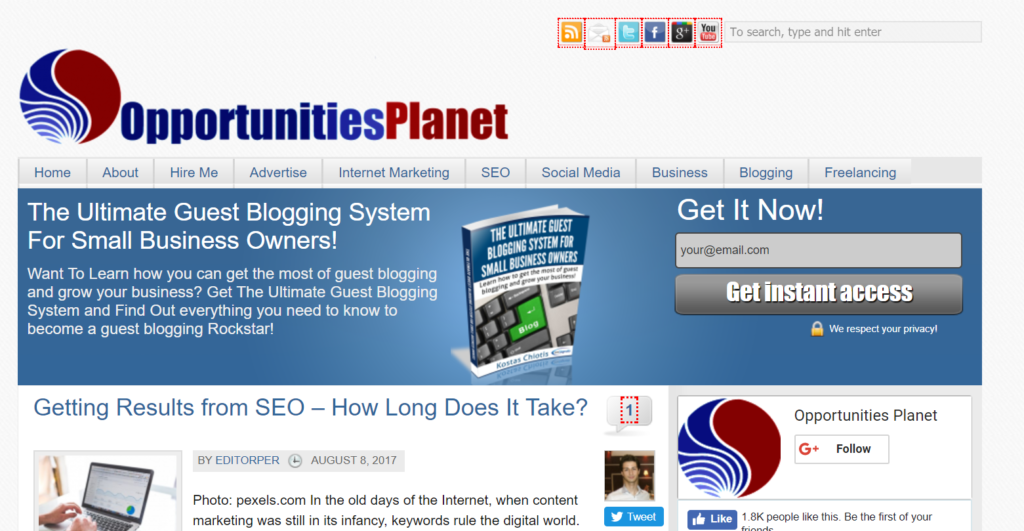 The Digiswell Marketing blog provides search engine optimization, digital marketing, website and logo design tips for businesses of any size. They produce a wealth of premium quality blog content like this content writing for SEO guide full of actionable tips and strategies.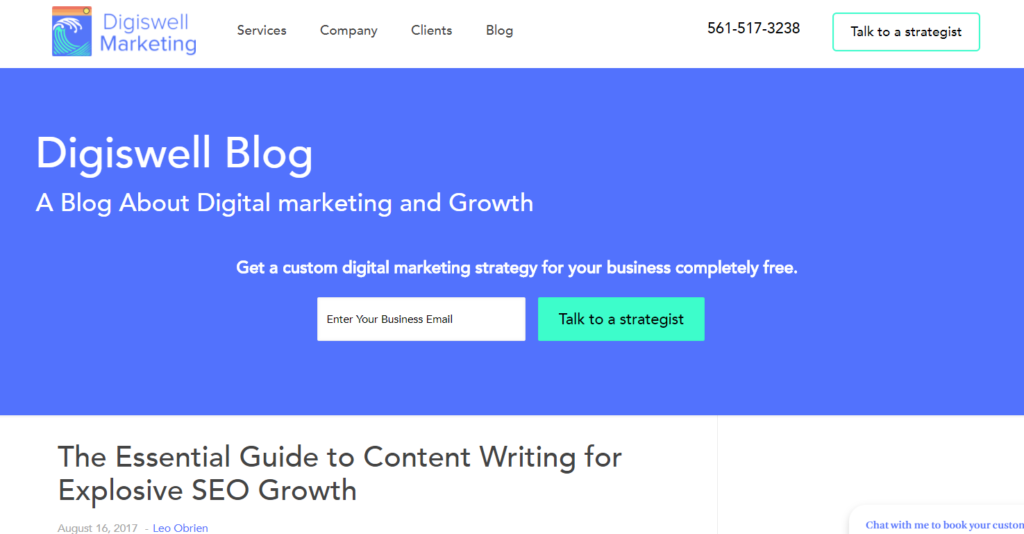 LeadQuizzes provides a whole host of digital marketing information and really shines when it comes to educating marketers about lead generation and email list building. Considering their world class lead-capture, quiz-based software, it's no wonder they provide some of the most actionable list building content on the internet today.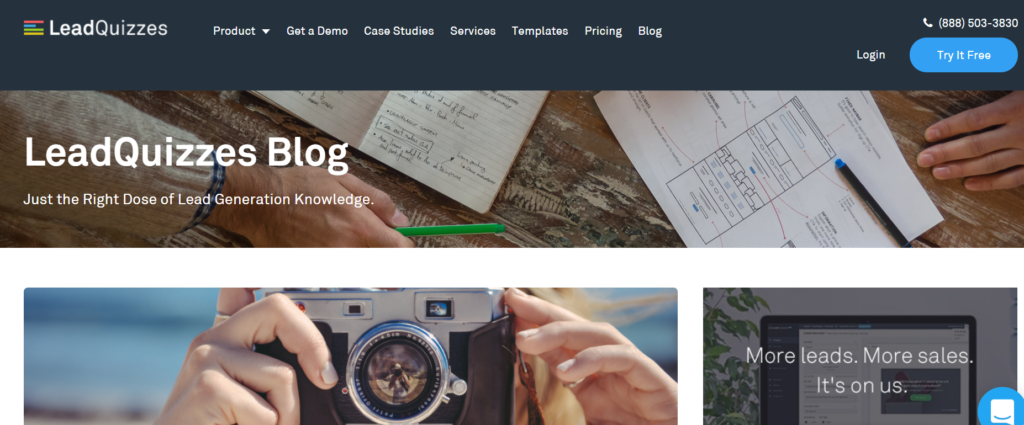 Timely provides well researched, long form articles about important topics in the digital marketing space and also provides tailored information for their target market, salons. Visit their blog to find business tips, sustainability inspiration, and tips for growing your traffic.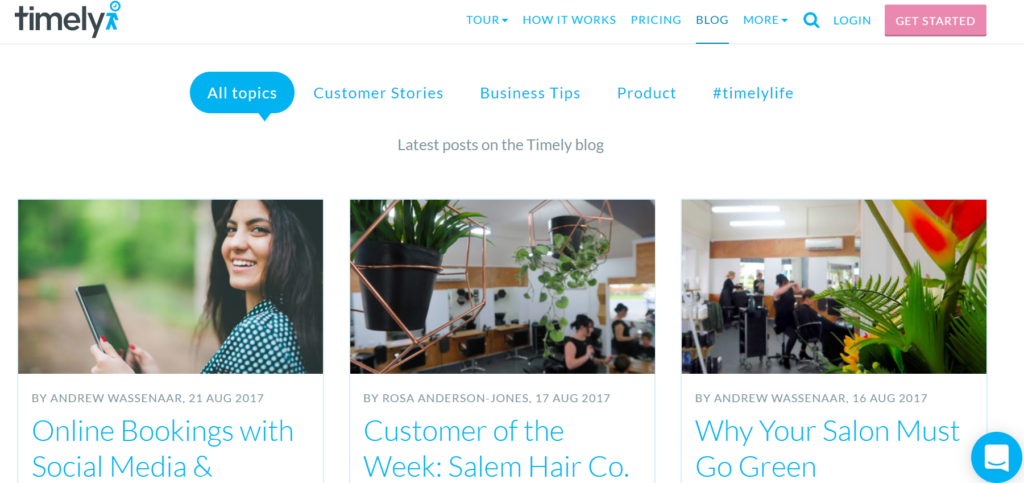 Designhill is a crowdsourcing site that helps businesses in getting their various design needs fulfilled at an affordable cost. But, their blog is a treat not only for people with design needs but also for people looking for information on digital marketing. In Designhill's blog, you would find digital marketing tips segregated according to various industries.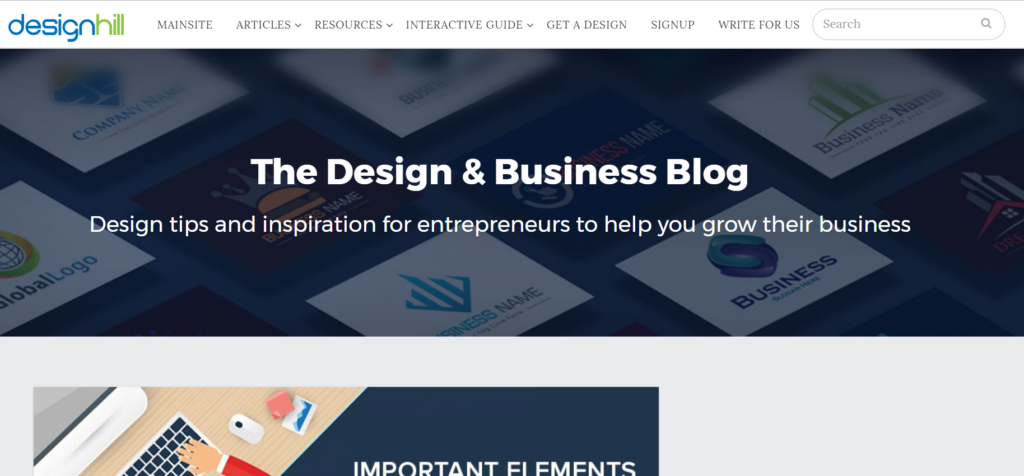 OWDT is a web design firm that provides a fresh look at digital marketing, including deeper insights on evolving topics like VR, AR and AI. Visit their blog to get a forward facing look at where digital marketing is headed.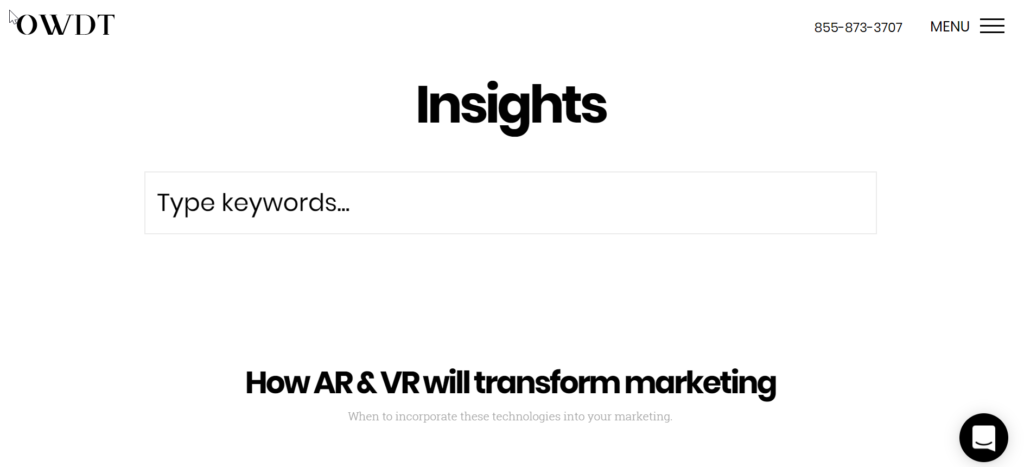 Opportunity Marketing was originally created because of the gaping hole in the marketplace for a supplier of practical strategic marketing advice to the SME marketplace. This means they are completely impartial and their focus is purely on making recommendations that are right for their readers.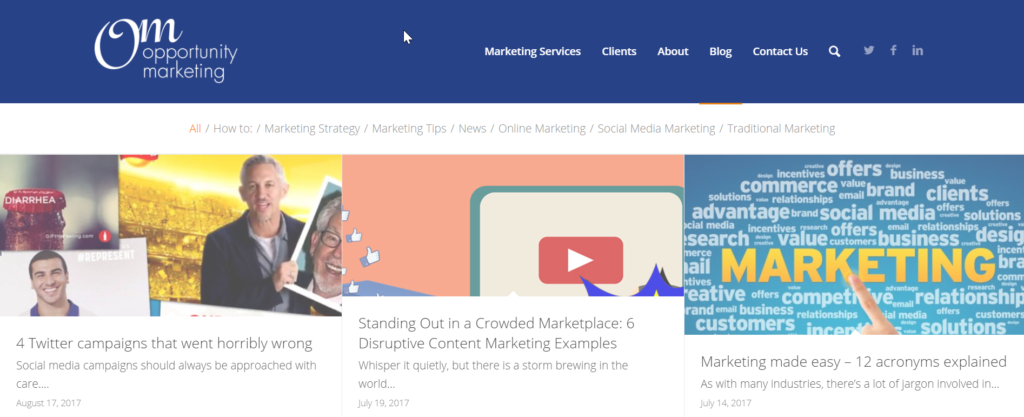 Superb Digital came to life in 2014 with the goal of delivering high quality, tailored and effective digital marketing strategies and SEO services for businesses throughout the UK. They cover content marketing, digital PR, paid search, SEO, social media and web design on their blog.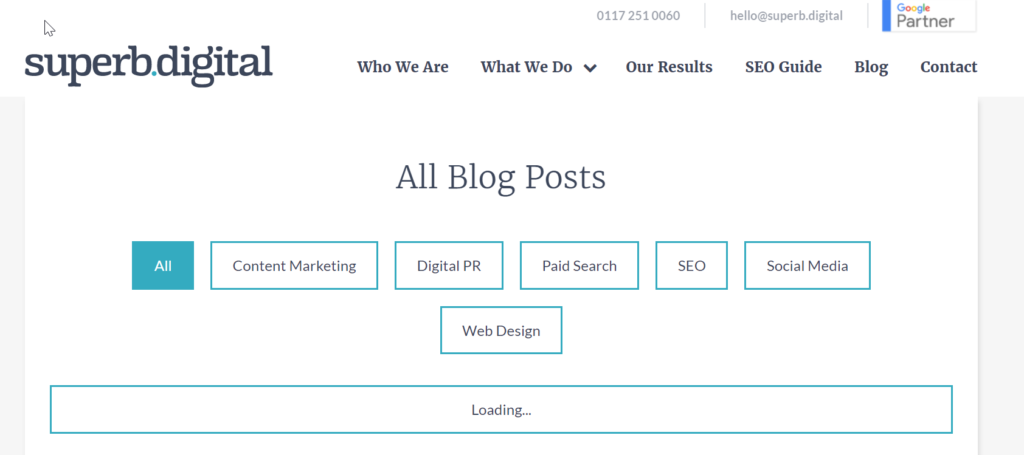 Brad Shaw, with his 20 years of SEO expertise, writes extensively about SEO best practices. His key differentiators are experience and simplicity, which translates well for marketing advice.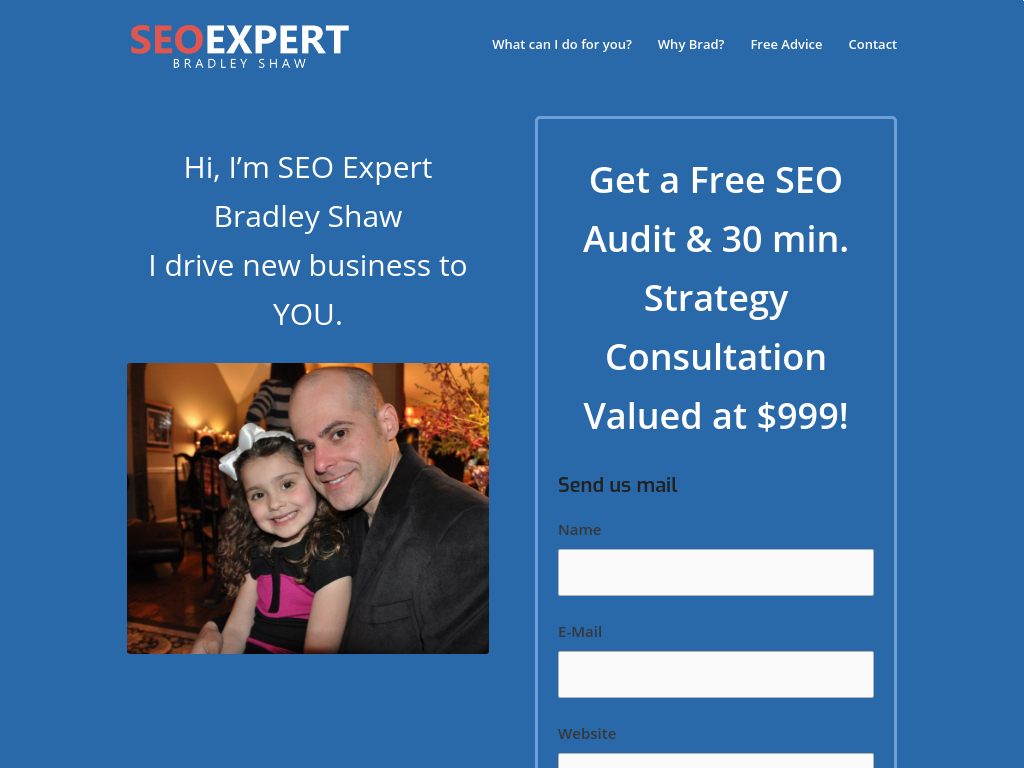 Bliss Drive is a results-driven digital marketing company dedicated and inspired to provide the best internet marketing content to their readers. They teach people how to increase traffic to their website, help businesses become more profitable, and rank in search.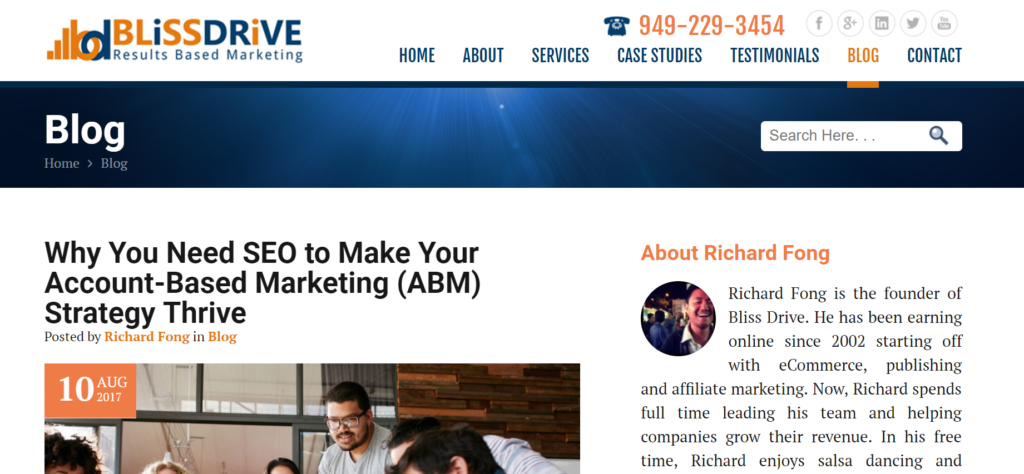 Soap Media provides news and industry insights on all things digital.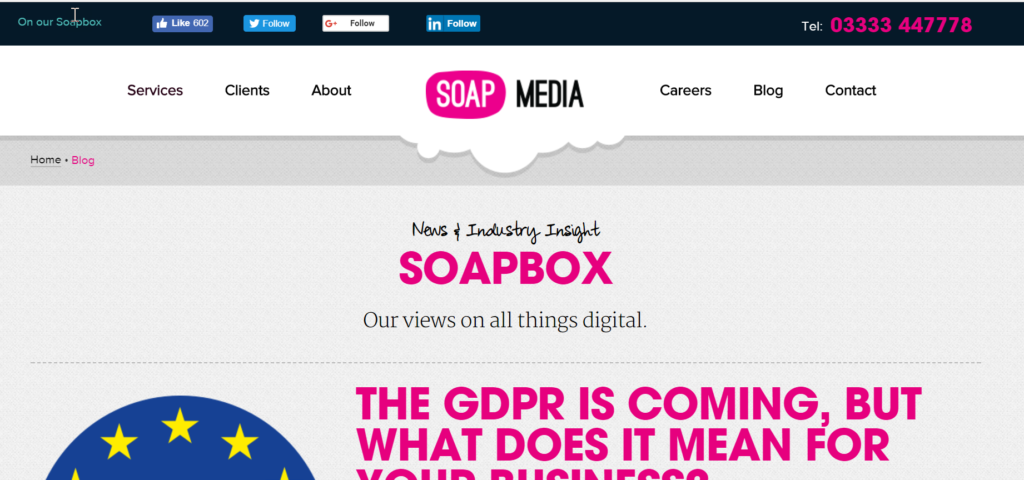 They are a digital marketing agency specializing in SEO services for small and medium-sized businesses. They focus on cost-effective and fast marketing strategies for their readers to digest.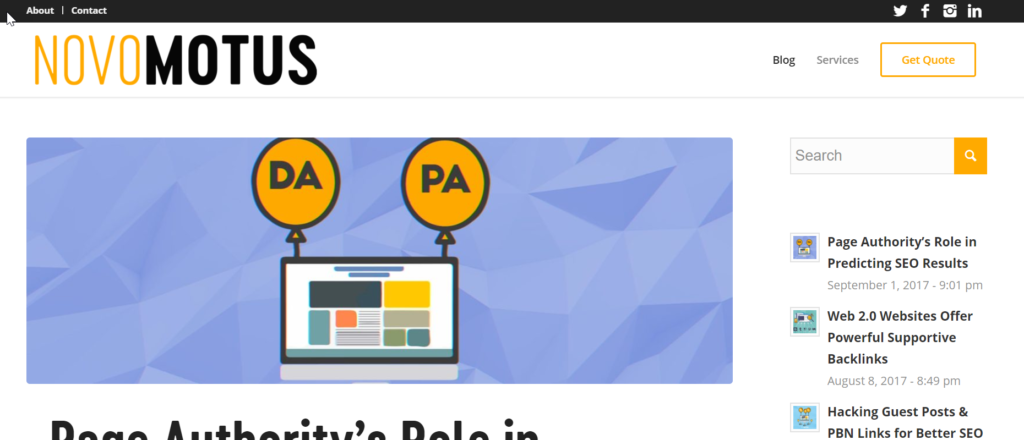 Lead Cookie provides done-for-you Linkedin lead generation services. They manage your Linkedin profile and reach out directly to target prospects on a daily basis. The have a 30 day money back guarantee and on average generate their clients between 3-20 qualified leads per month. Sign up for your risk free trial today.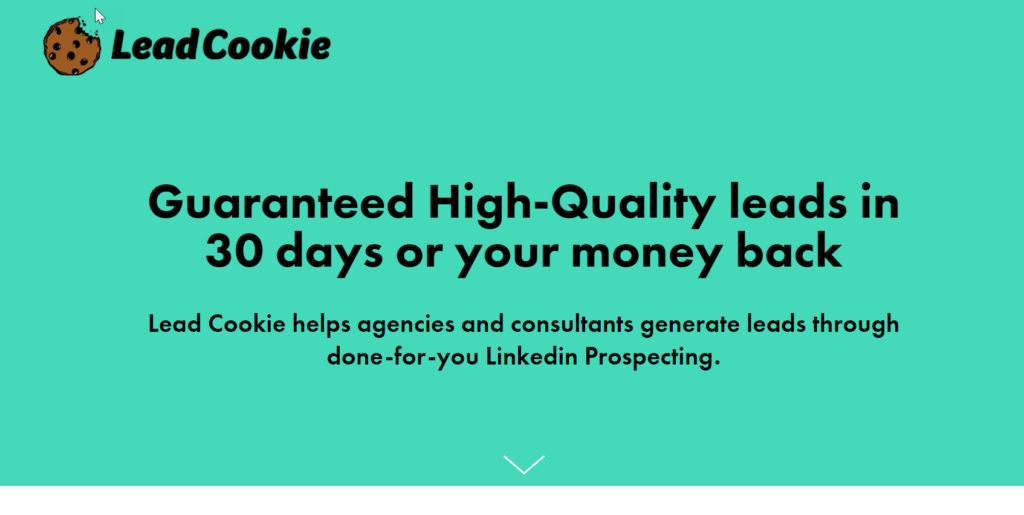 Create Your Websites provides helpful tips not only teaching you how to create a website, but also different tips and tricks to use once your website is up and running.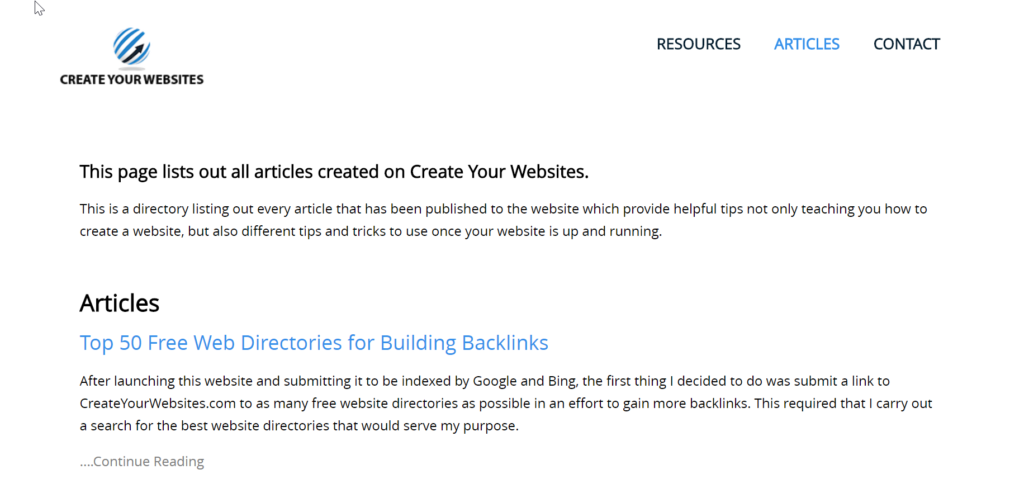 Brian Hansen's blogs about digital marketing focused on helping businesses and marketing departments succeed in their online effforts. He is a voracious reader and consumer of any digital marketing related content and provides a unique narrative of the latest trends on his Rocket Pilots blog.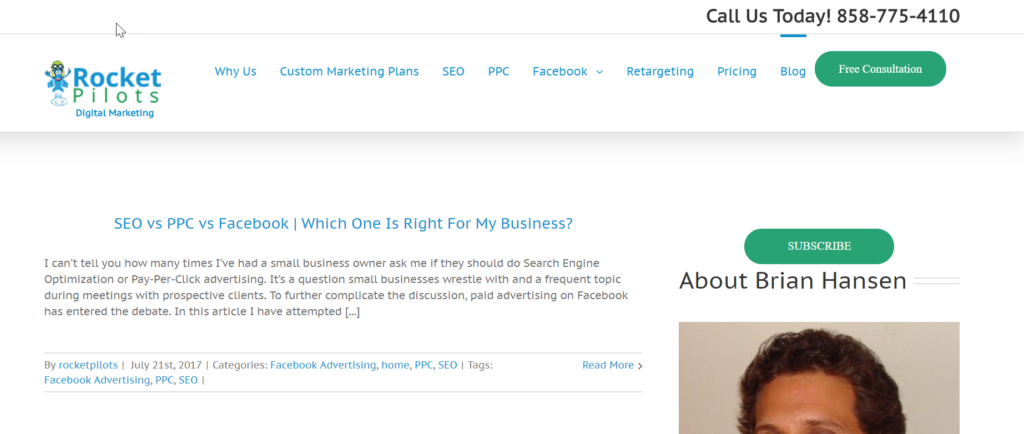 Finnegan SEO's primary focus is to analyze your business' internet presence; identify and implement the optimization necessary to then dominate on Google and outrank your competition. That's what they write about on their blog.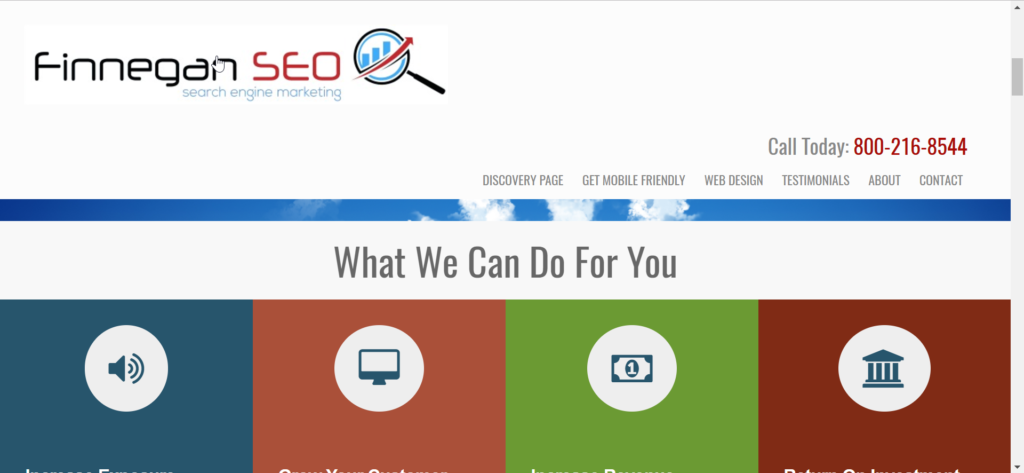 MSalesLeAds offers insights on growing businesses online, digital marketing strategy, content marketing campaigns and search engine marketing.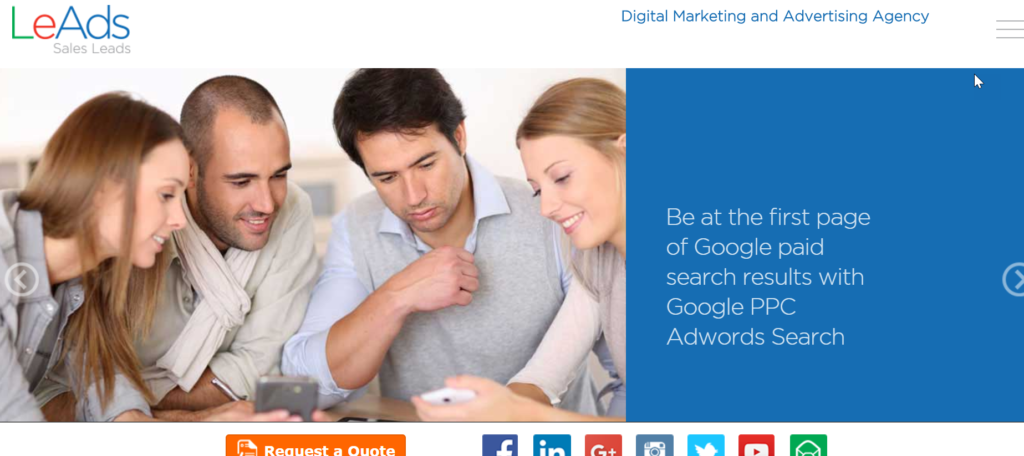 Seo Sandwitch is all about unveiling the secrets of search engine optimization, SMO, PPC and the other channels of digital marketing.
BlogRags helps you to learn to blog from the ground up. It has some great actionable case studies which will help you to grow your online business. So if you are looking to learn stuff from A-Z head onto the blog now.
They don't just build content or web pages for the sake of prettiness. When ChaosMap build websites and brand content, it is built to be responsive not only in design, but also in functionality. The assets that render online  are created to be as light and nimble as possible, all without you having to compromise in quality or flexibility.
Epic Marketing is a full-service marketing and advertising agency whose goal is to deliver concrete results to its clientele. Founded in 2005, they have spent the last decade delivering a comprehensive set of offerings to a diverse group of clients across multiple platforms, including broadcast, digital, and print.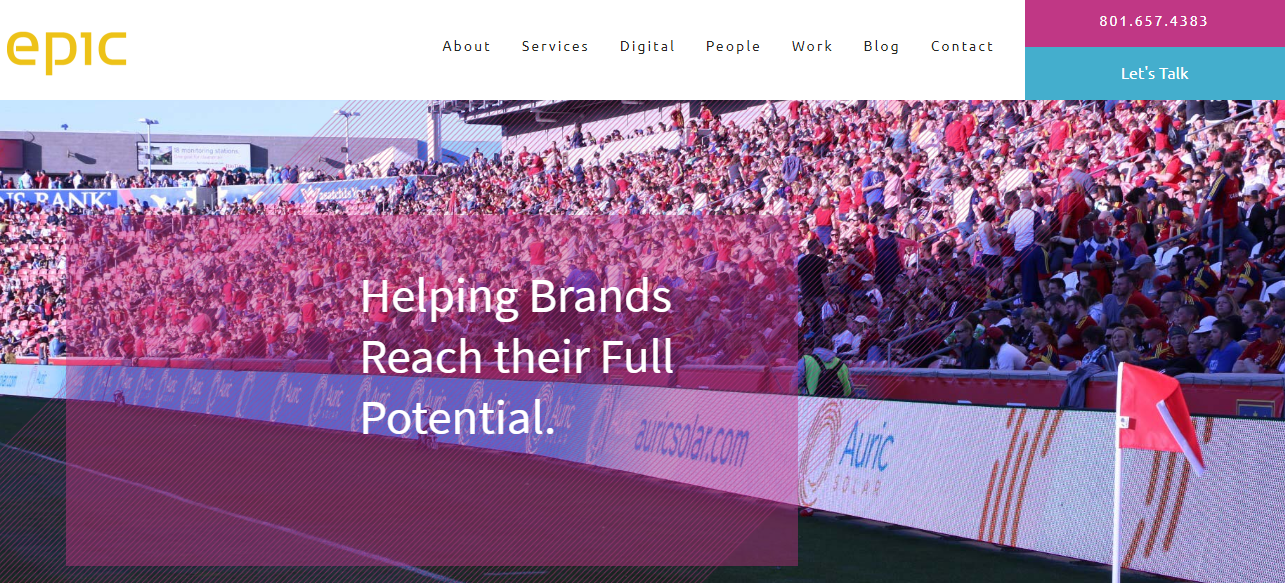 Capsicum Mediaworks excels in creating innovative WordPress Websites that are user-friendly & cross-browser compatible. Their services are result oriented and customer centric. As a leading Digital WordPress agency in India, they strive to nurture & develop your ideas into premium WordPress Websites & that are straight out of your dreams!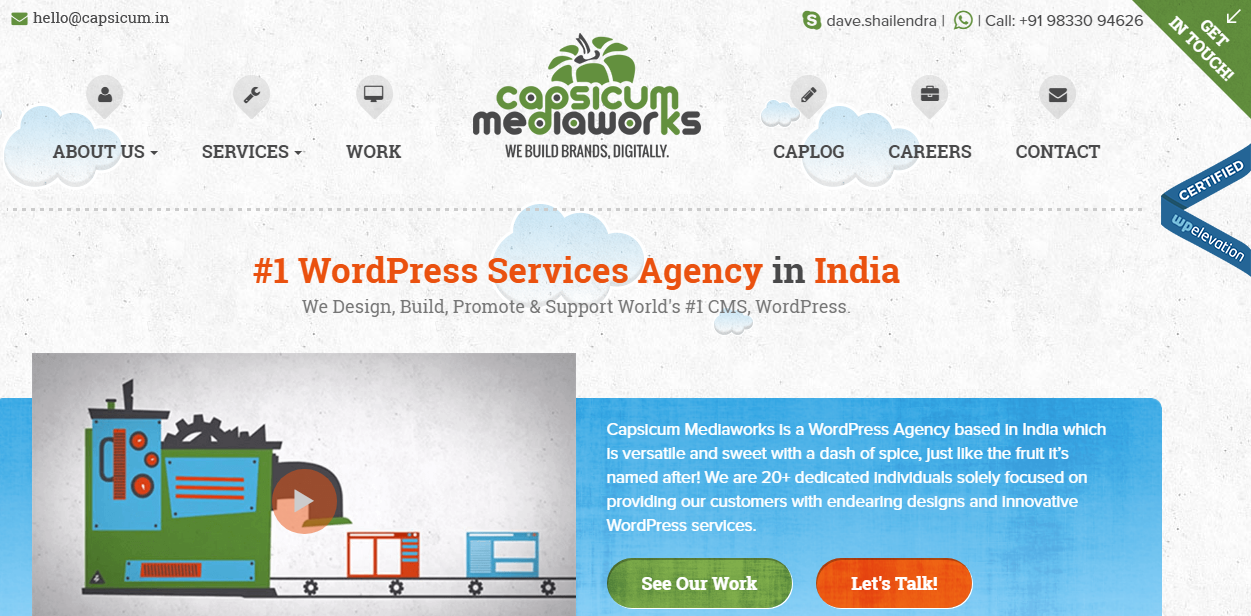 Frustrated With Your Current Atlanta SEO Company? With YEAH! Local it's all about "Results". We do all of the hard technical work behind the scenes so that all you end up seeing is one thing – Results. The beauty of it all is if you are able to build your brand, build up your authority, and get more eyeballs to your website then your revenue CAN and WILL increase. And they can help you get there.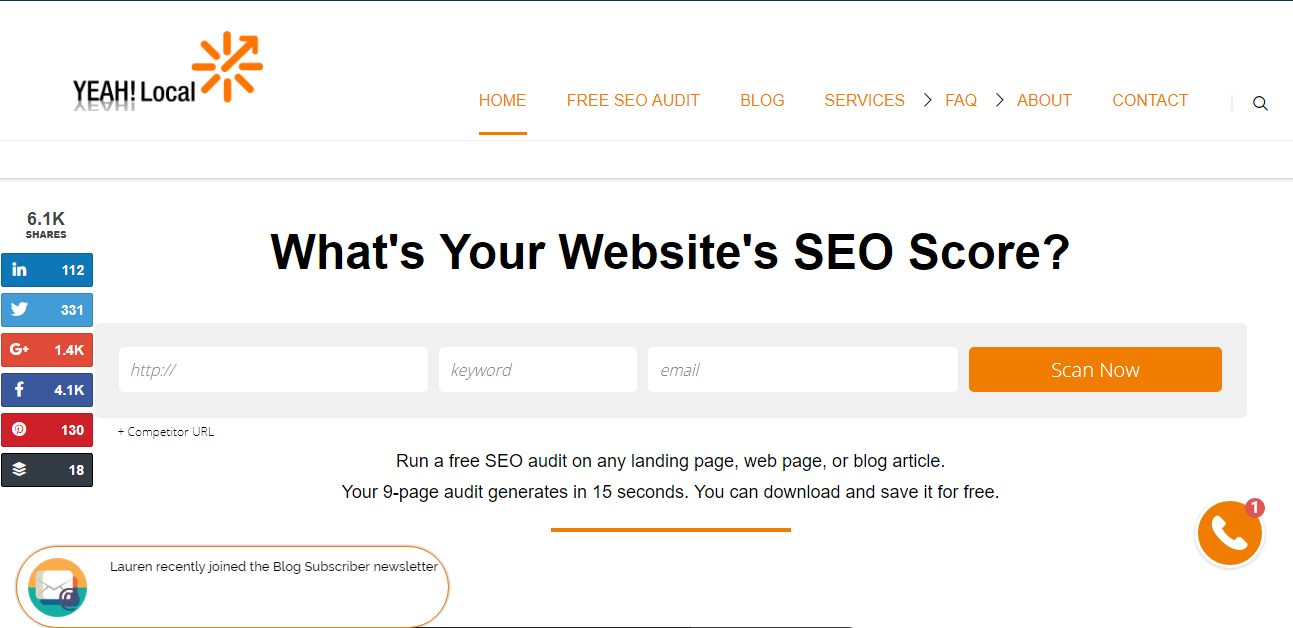 The Peak Inbound Marketing team takes proven-successful traditional direct marketing techniques and applies them to modern technology platforms to deliver maximum marketing ROI for your business.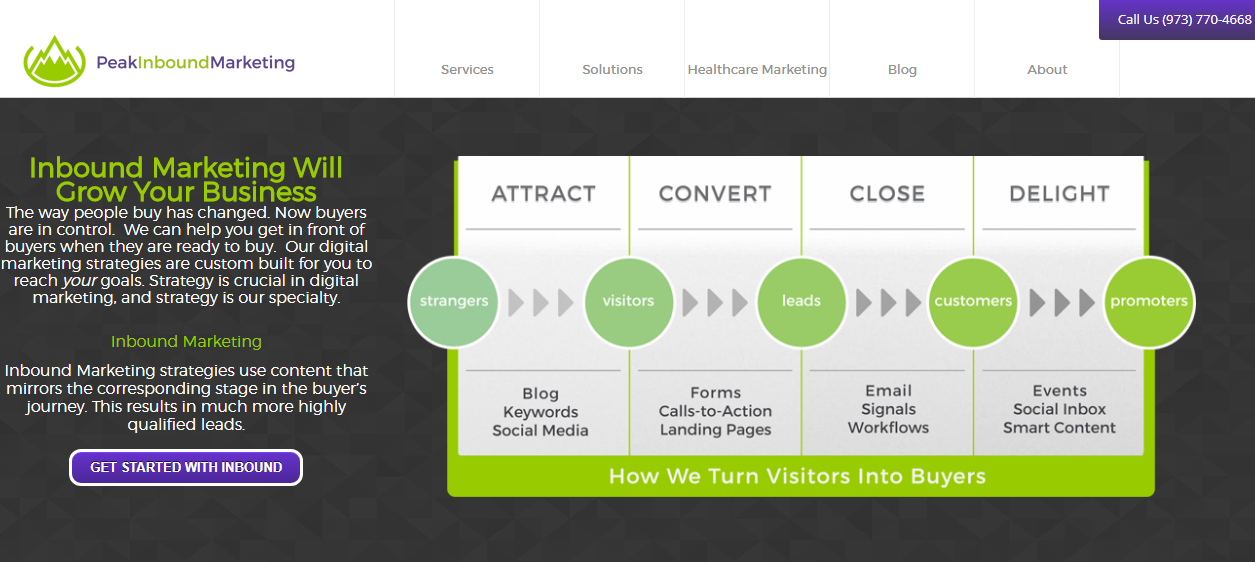 Their mission is to make your Online Marketing profitable. G4 Marketing Onlinefocus on results in a long-term relationship with our customers. Although they focus on new technologies, all their work is based on concepts and best practices.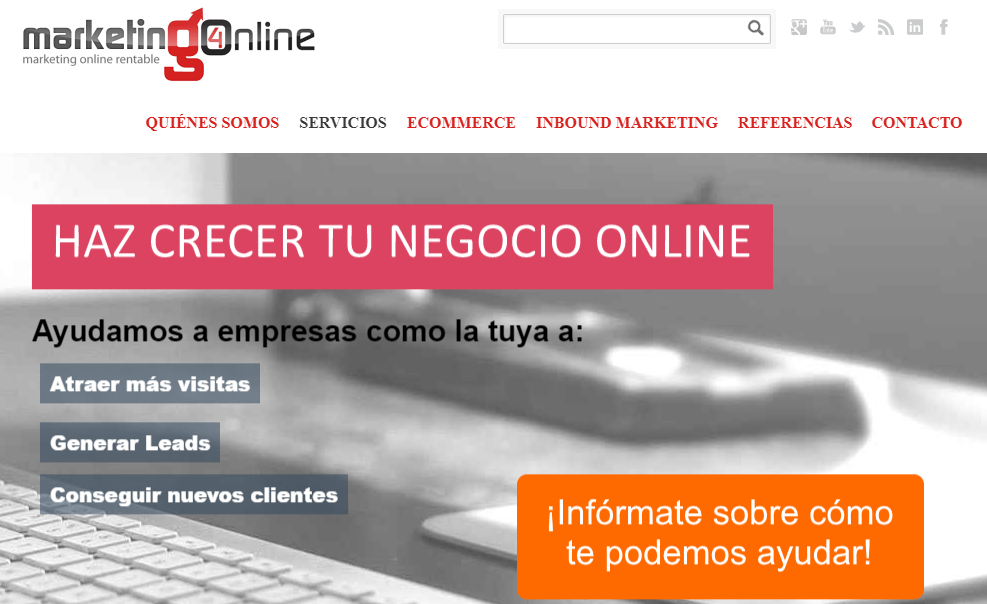 If your looking for help with your website, search engine optimization, conversion rate, or other internet marketing they have clients all over the good ol' USA, but most of their clients are between Naples, Orlando and Tampa, Florida. Thanks for checking in and let SEOWebDesign Florida know if they can be of service.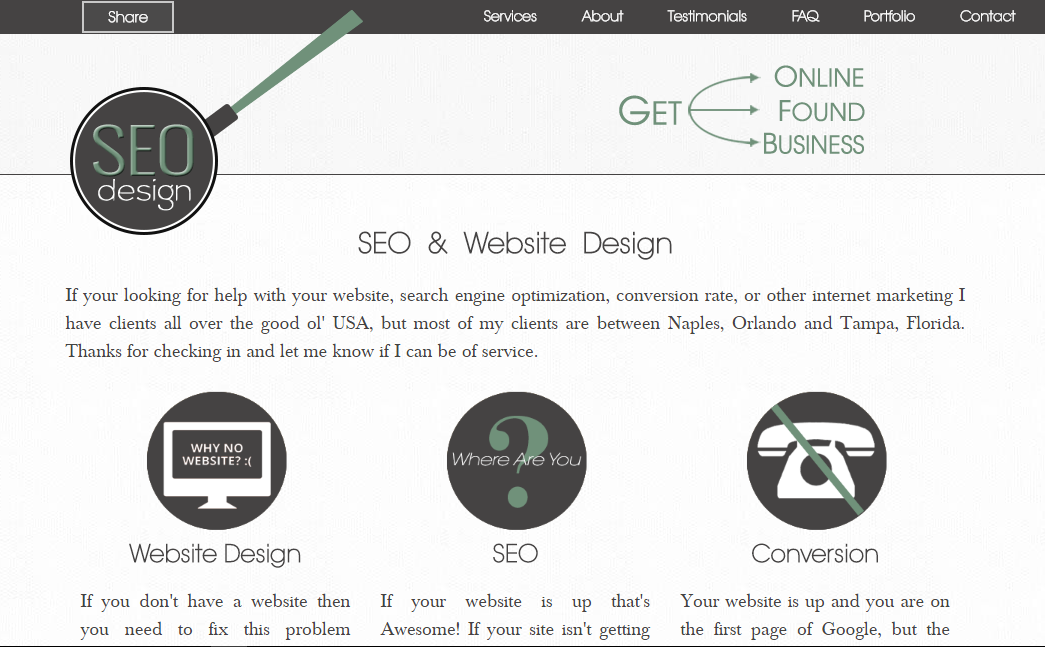 Do you know some more amazing blogs that I can add to this list? Contact me at steven@altitudebranding.com to let me know!