The Best Online Resources for Digital Marketing
Digital marketing is a constantly evolving field, with industry standards and best practices progressing on a regular basis. Thankfully, free, top-notch online resources abound for digital marketers to keep tabs on the latest.
Below, our picks for 34 great go-to online resources for digital marketing:
Inbound marketing pioneer HubSpot has helped more than 10,000 companies in 56 countries attract leads and convert them into paying customers. HubSpot's blog offers a payload of Internet marketing research organized into digestible articles like "8 Reasons You Gotta Stop Buying Email Lists" and "15 Free Content Creation Tools Marketers Shouldn't Live Without."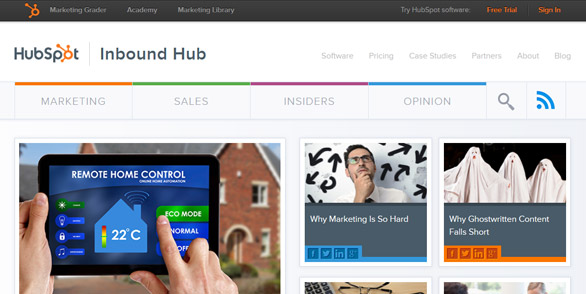 Marketing Profs offers a wealth of resources for modern marketers from training courses and virtual and live conferences to podcasts and free articles on everything from SEM to segmentation. Check out their SlideShare presentations for more great graphic marketing tips and tricks.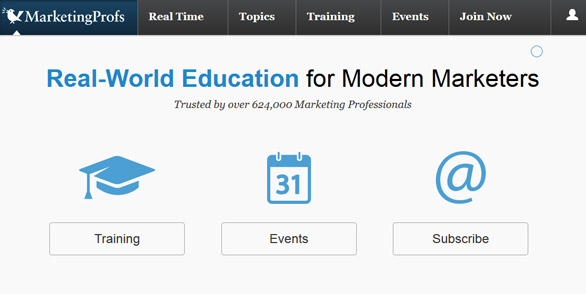 The leading Internet resource about the Internet, Mashable offers near-infinite ways to consume its real-time digital content, whether in text, video, photographic, infographic, or regular graphic form. You might find it helpful to get your marketing news in the context of the larger picture of what's new across the digital world, but if you're looking solely for updates on social media, the business of marketing, or tech, you can subscribe to just those channels via RSS or social networks.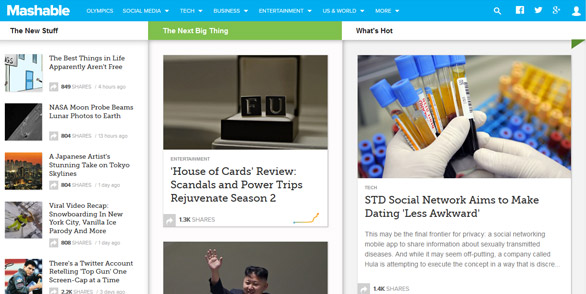 eMarketer collects thousands of data points from global marketing studies to distill the most valuable insights into easy-to-read charts and reports on all things digital marketing. Subscribe to the free daily newsletter, or spring for a corporate or enterprise account for your business to get access to in-depth reports, searchable and filterable forecasts and more.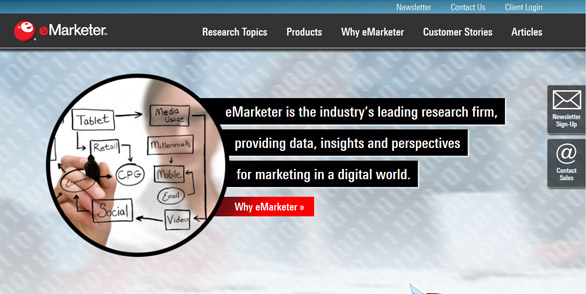 The B2C (no, not that kind of B2C) community of bloggers writes about social media, tech, branding, PR and marketing in relatable, insight-packed articles and webcasts.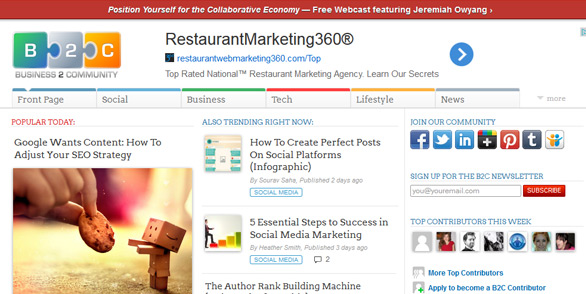 HubSpot's "social media scientist" has one of the most widely respected personal marketing blogs. He doesn't publish new content that frequently, but when he does it's indispensable. Example: "Tweets Between 100 and 115 Characters are More Likely to be ReTweeted."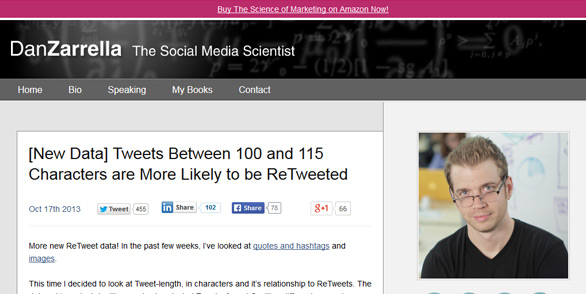 Moz founder Rand Fishkin's 150,000 Twitter followers are treated to 50-75 tweets a week on marketing, SEO, startups and entrepreneurship. There's a reason he's listed on Twitter under headers like "Must Follow List"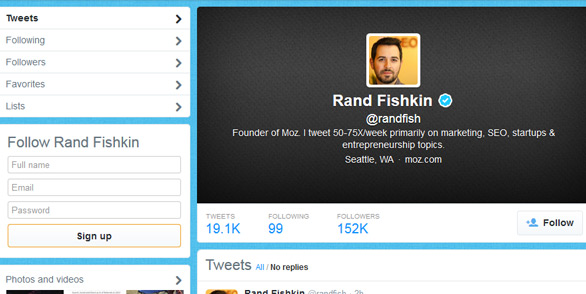 Heidi Cohen's "actionable marketing guide" offers useful and instructive columns on social media marketing, content marketing, mobile marketing, and branding. Every article leaves you with concrete takeaways adaptable to whatever you're working on, and Heidi's content is often great to bookmark for future reference (think "101 Social Media Resources" and "20 Security Tips to Keep Your Site Safe").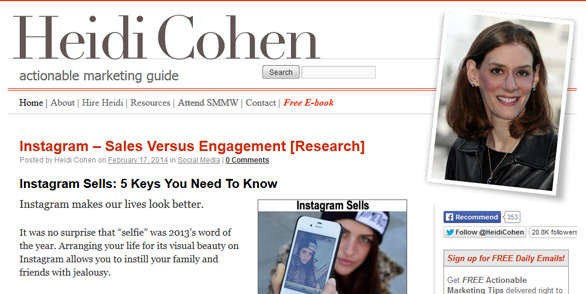 Marketing software company Marketo runs a robust blog brimming with valuable marketing content ranging from email marketing best practices to marketing automation trends. If you're strapped for time, you can navigate to Marketo's most shared or most read articles, or else follow on Facebook, Twitter or Google+ for the cream of the crop of content.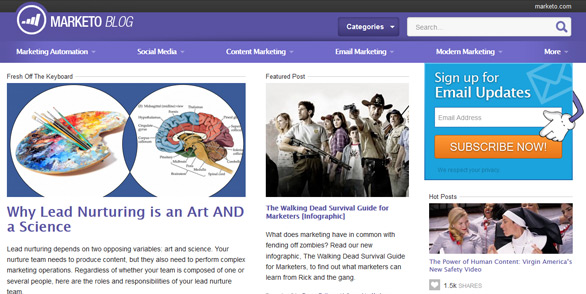 The gorgeously designed ReadWrite (formerly ReadWriteWeb) is one of the most widely read tech news sites in the world. You can count on it for not just reliable news, but also analysis and conversation around that news. Browse at your leisure, or read specifically cloud, enterprise, hacking, mobile, games, small business, social media, or web news.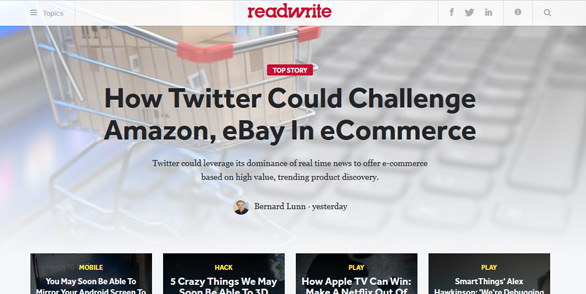 The indomitable marketing expert, speaker, and author Chris Brogan sends out a free, approachable, insight-packed Sunday newsletter written colloquially and with rich takeaways on everything from motivation to do great work to insights on business and marketing.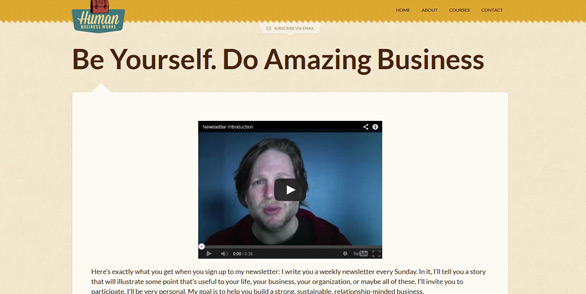 Pam Moore has more than 15 years of social media and marketing experience and has been named one of the Top 5 Women Influencers in Social Media by Forbes. Her website serves up free marketing content, from interesting and helpful blog posts like "22 Tips To Humanize Your Brand On Twitter" to products like an editorial calendar template and social media white papers.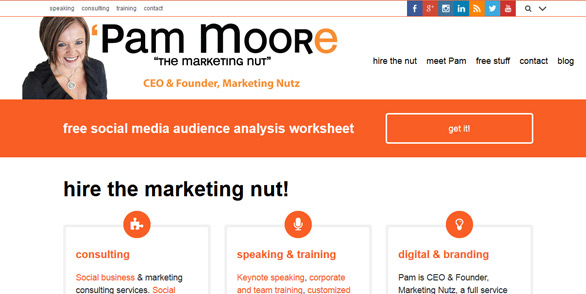 Digital marketing strategist Jay Baer's consulting company Convince & Convert has a daily "One Thing" newsletter that distills the chaotic marketing content of the day into one digestible story, alongside highlights from the company's blog. The team's Social Pros Podcast is also worth a listen.
SalesForce's ExactTarget is a leading provider of cross-channel interactive marketing solutions. It follow that the company's blog is a must-read for digital marketers, with articles ranging from poignant industry examples to cross-channel marketing strategy.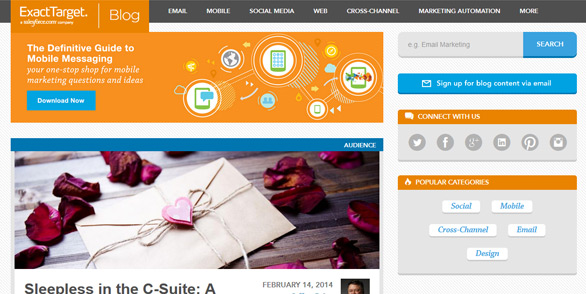 Online research institute MarketingSherpa is a trove of digital marketing data, packed with articles, videos, webinars, free reports, six (!) newsletters, and more. Head to the Sherpa Blog for observations and reporting on email marketing, B2B marketing, inbound marketing, copywriting, marketing law, entertainment and sports marketing, and much more.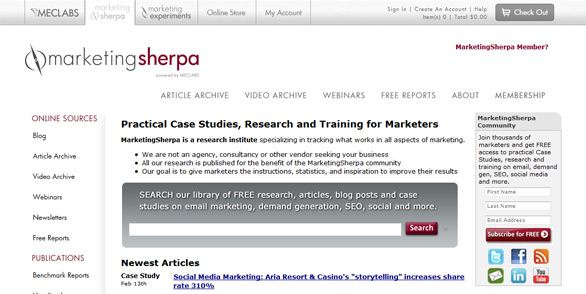 Social Media Today is an independent, online community for professionals in PR, marketing, and advertising. If you believe the best knowledge comes from your industry peers, this is your go-to online marketing resource destination. The site is prolific, publishing upwards of 10 blog posts per day, seven days a week, in addition to running an inventive Social Business Book Club and webcasts. The comments on Social Media Today articles are often as interesting as the articles themselves.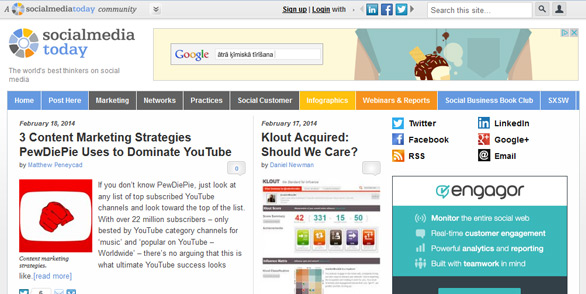 The man who created the Periodic Table of Google Analytics is a valuable source for marketing knowledge that spans the alphabet: blogging and brand marketing to technology, training, and WordPress.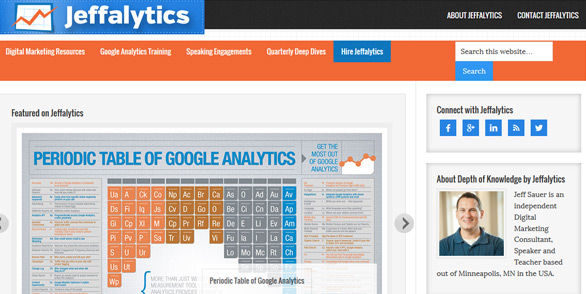 TrendSpottr is a predictive analytics service that identifies trending information from Facebook, Twitter, blogs, and other data streams. It's a great site to bookmark if you're in search of timely blog topics, tweets, or IRL discussion points. You can search for any content bucket to see what's trending in that realm, and then read and share directly from TrendSpottr or click over to the original source.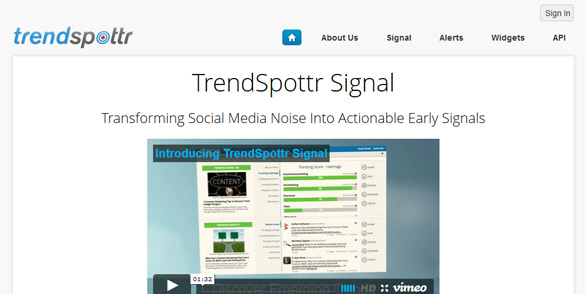 The author of seminal works like Linchpin, Permission Marketing, and Purple Cow lets readers inside his head for free on his blog. Godin's blog posts are succinct, always good for an "aha!" moment, and often inspiring.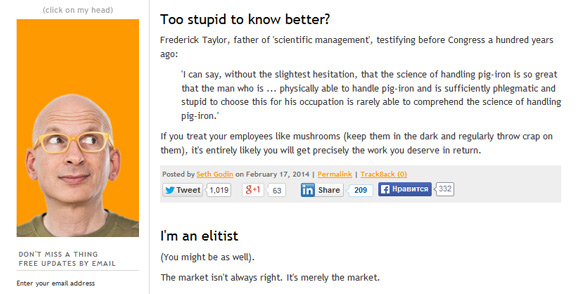 Business analytics platform KISSMetrics has a great online marketing blog heavy on the helpful how-to's ("How to Get Your Keyword Data from Google Analytics," "How to Make Your Website More Click-Worthy.").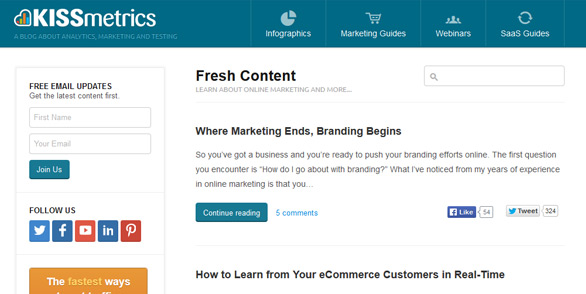 Bloogersideas is a great blog where you can find valuable marketing knowledge: Search Enginge Optimization (SEO), Social Media Optimization (SMO), Blogging, Local Search Optimization, Mobile SEO, Ecommerce SEO & WordPress. They recently published a great list about Backlink Building Tools.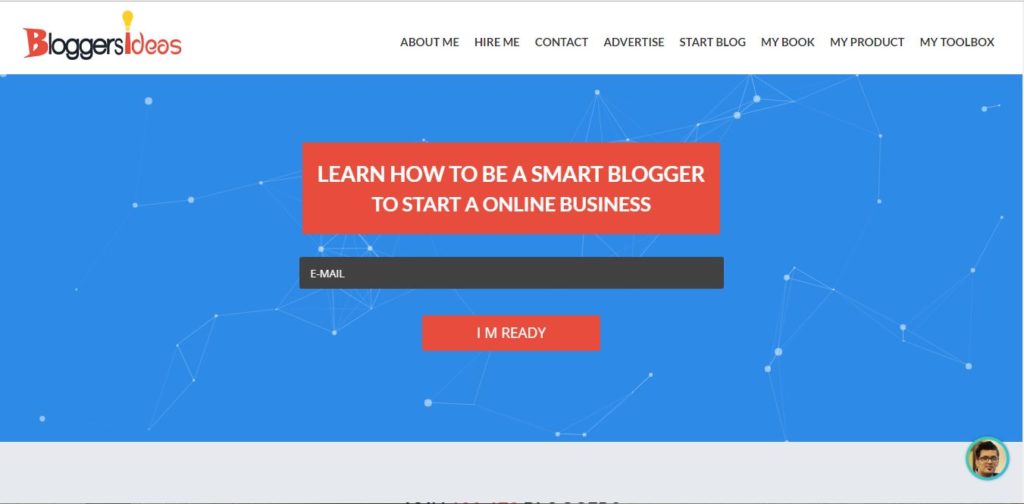 The team at Improve & Grow is focused on helping business grow by optimizing their online marketing while delivering a positive return on investment. Their blog is focused on providing helpful advice, tips and resources for how to get the most out of all aspects of marketing your business online including PPC, SEO, Social, Content Marketing, Email Marketing, Conversion Rate Optimization, Website Design and more.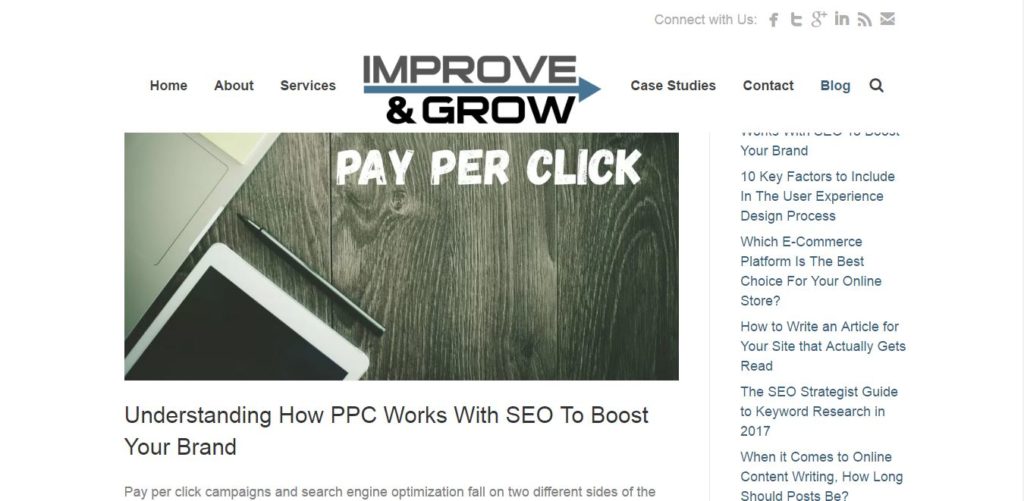 The team at UK Linkology provide a wealth of SEO knowledge. Their focus is on link building, so you'll find plenty of ideas to give your campaigns a boost via their blog. They also offer a link building service with a big focus on quality.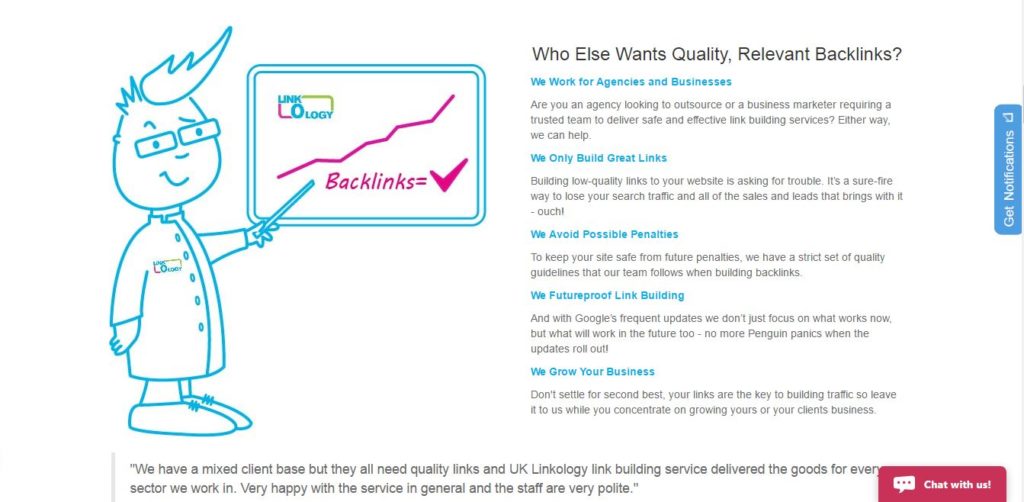 99signals is an SEO and inbound marketing blog run by Sandeep Mallya. Here you'll find in-depth articles, how-to guides, tutorials, and reviews on inbound marketing strategies and tools.
Some of the blog's must-read articles include "How to Get High Quality Backlinks with Infographics (and Boost Your SEO)" and "15 On-Page SEO Techniques to Increase Organic Traffic."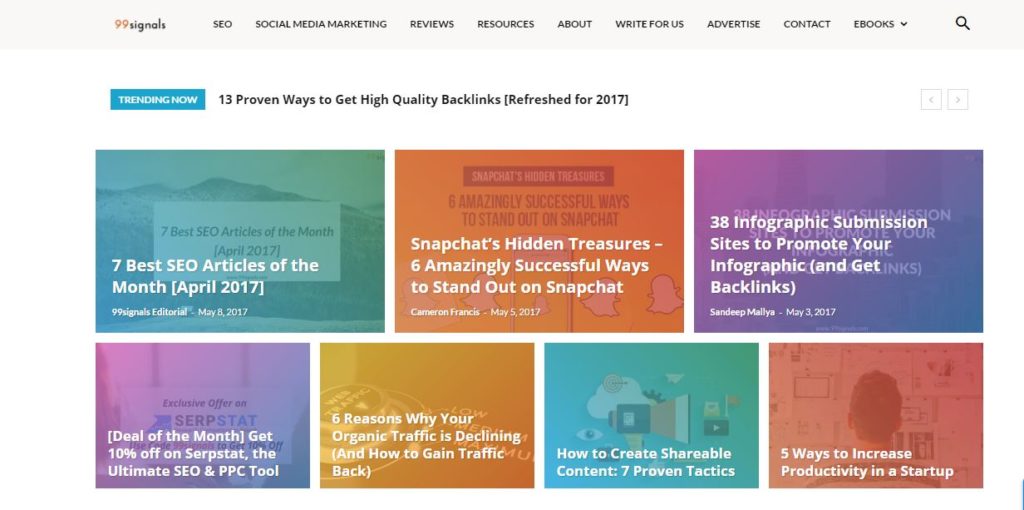 Yarra Web is a great blog were you can find a lot of useful tips and solutions for your problems. You can find useful information about online marketing solutions for your business, tips and help for building outstanding websites. Also, they can help you out with the latest web design trends and to create an outstanding webpage or landingpage.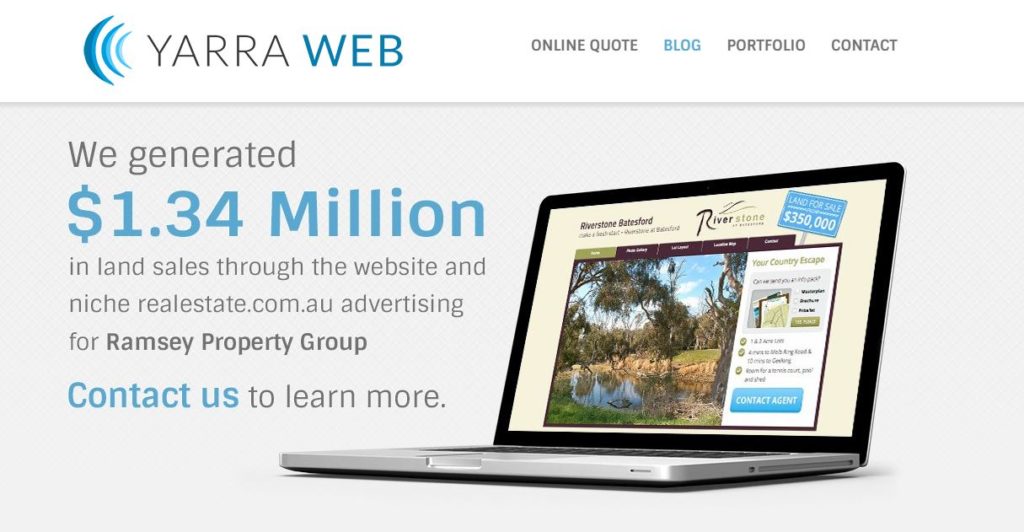 Conversion Uplift is a great source of articles on website optimisation, psychology and digital marketing solutions. Each post gives clear recommendations for digital marketers. The site also includes a Glossary of Conversion Marketing which provides definitions and examples of over 250 conversion marketing terms. This includes many insights from A/B tests and research studies.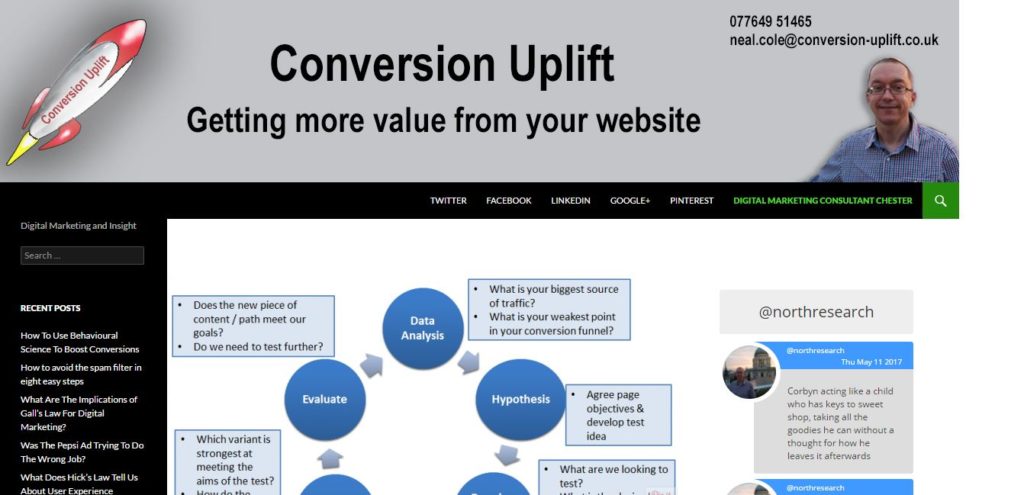 .
It's one of the best backlink monitoring tools on the market in terms of the value you get for your money. Plans starting at only 9.90$ per month.
Linkody will monitor your backlinks as well as give the insights about your competitor link building efforts. It also keeps you & your clients up to date with weekly (or monthly) SEO e-mail reports.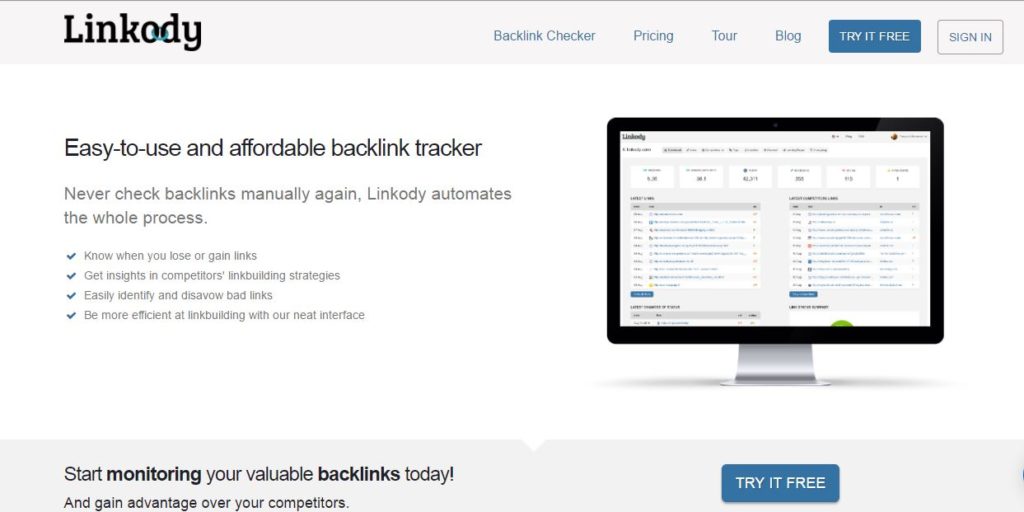 Rankings.io is an SEO agency serving attorneys, medical professionals, and small businesses. Their blog is an amazing learning resource for everything SEO. Whether its link building, on-page best practices, content strategies or technical SEO, you'll be able to find a post with accurate and actionable tips for ranking well in search. Author and founder of Rankings.io Chris Dreyer has articles featured in Moz, Forbes, and Ahrefs.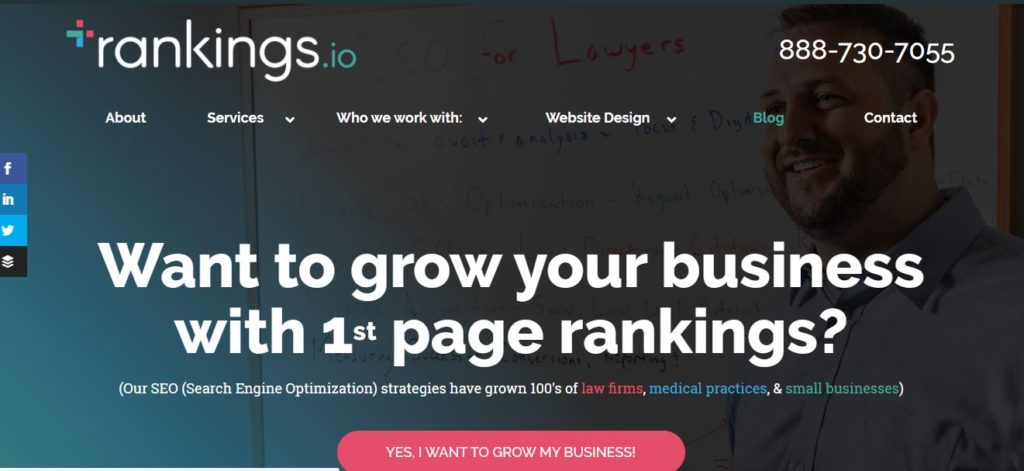 The Webbiquity blog is written by Tom Pick, an independent digital marketing consultant who helps B2B technology, manufacturing, and services companies improve their online business results. This B2B marketing blog covers the latest insights, strategies, and tactics across SEO, content marketing, influencer relations, business blogging, online advertising, social media, and marketing technology selection. Tom has been named a top 50 B2B marketing influencer, and has written for Moz, MarketingProfs, MarketingSherpa, The HubSpot Blog, and other sites.
ShivarWeb is a marketing website dedicated to sharing the right tools, tactics & strategies to do better digital marketing. Posts touch on everything from in-depth SEO research methods to explainers on PPC advertising platforms. If you are a beginner, start with Nate's guide to Google Search Console. For advanced marketers, read Nate's Guide To Ahrefs.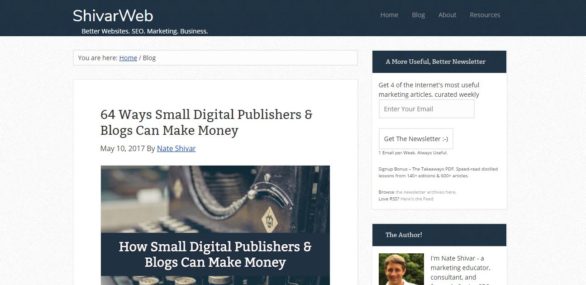 CommonStupidMan.Com is is a great source of articles on Amazon Niche Site Business , CPA Marketing , Product Reviews , Blogging Tips , WordPress Themes  And Make Money Online guide. Each post gives crystal clear guidance to newbies to make money online. They write very honest review and also do video review just like review of thrive of content builder . This also include many case studies on make money online. Admin is also active for their email subscriber.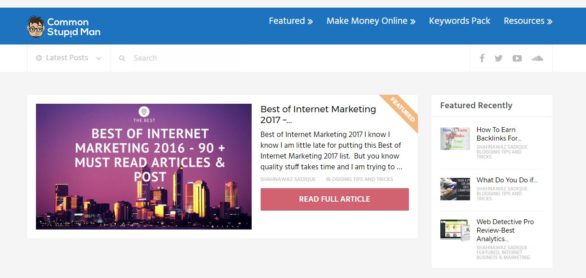 Mangools blog is full of SEO and digital marketing news, tricks, tips and case studies for making your website optimization efforts better. On top of that, you'll find the latest insights into Mangools team, guides and updates of our tools and much more.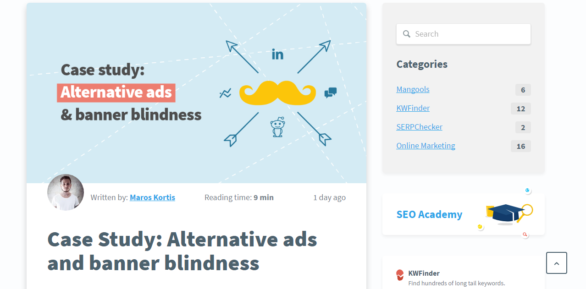 This Internet Marketing blog is written by Walter Ponce, a Digital Marketer with international experience leading marketing teams in Singapore, Spain and Switzerland. The blog covers the latest insights, online strategies, and tactics across Affiliate Marketing, SEO, content marketing, Social Media, Business and Blogging. One of the must-read is his guide "How to Start Making Money Blogging", it will help you learn about affiliate marketing and how to make money online. You'll learn how to build the web traffic you need, create a campaign and get affiliate links.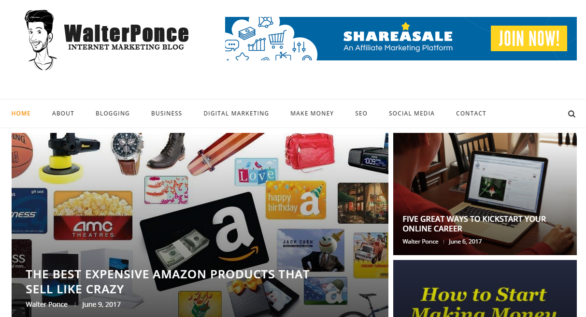 Freshwebdev.com is a blog about web development and design. They update the blog daily and its focused on wordpress, PHP, apps and design. They are also offer readers freebies where you can learn more.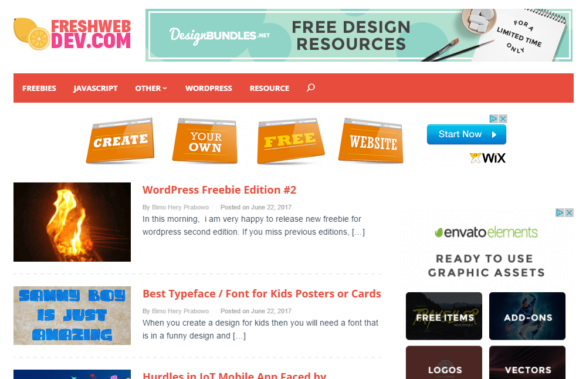 The Upkeep Media blog educates small and mid-sized businesses about digital marketing including cutting edge strategies to outrank your competition, get your services in front of your target audience and double or even triple your current sales.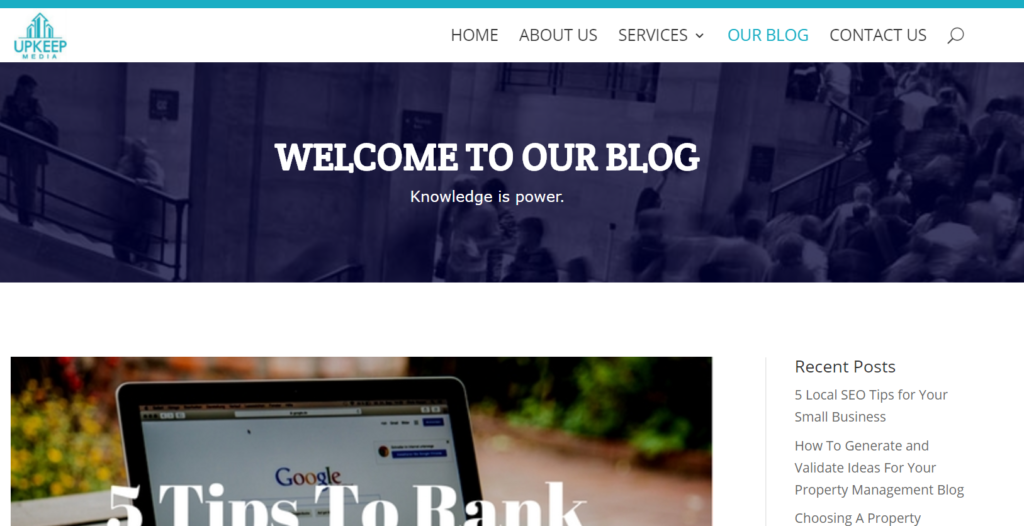 Opportunities Planet is a multi-authors blog with the goal to help you establish a successful online business by giving you advice and providing information about digital marketing. Popular content includes this link building strategies guide and this best practices guide for SEO.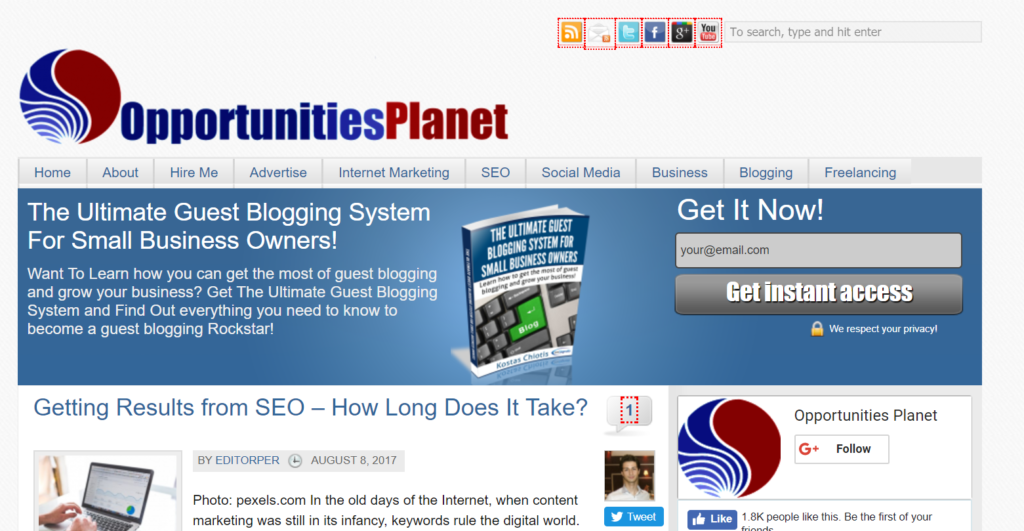 The Digiswell Marketing blog provides search engine optimization, digital marketing, website and logo design tips for businesses of any size. They produce a wealth of premium quality blog content like this content writing for SEO guide full of actionable tips and strategies.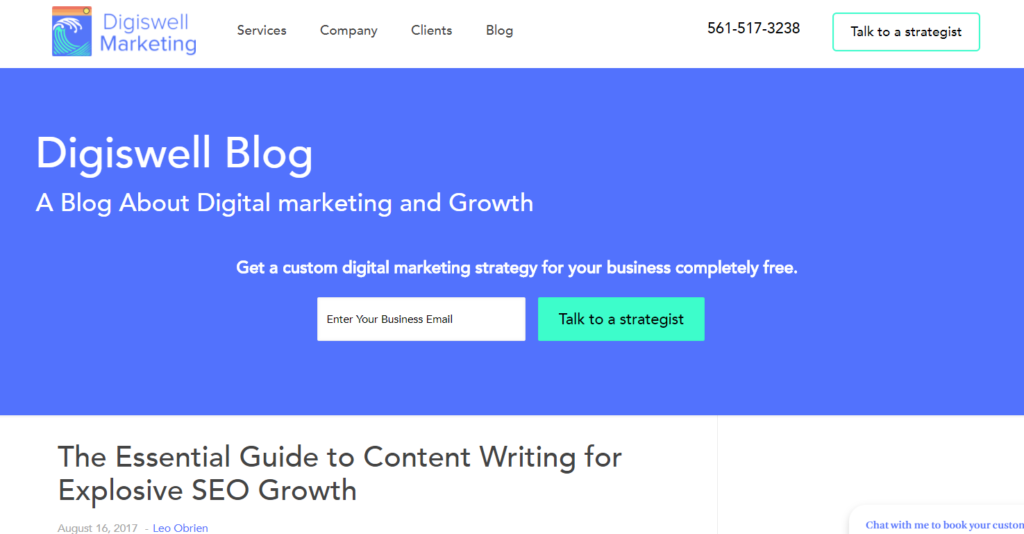 LeadQuizzes provides a whole host of digital marketing information and really shines when it comes to educating marketers about lead generation and email list building. Considering their world class lead-capture, quiz-based software, it's no wonder they provide some of the most actionable list building content on the internet today.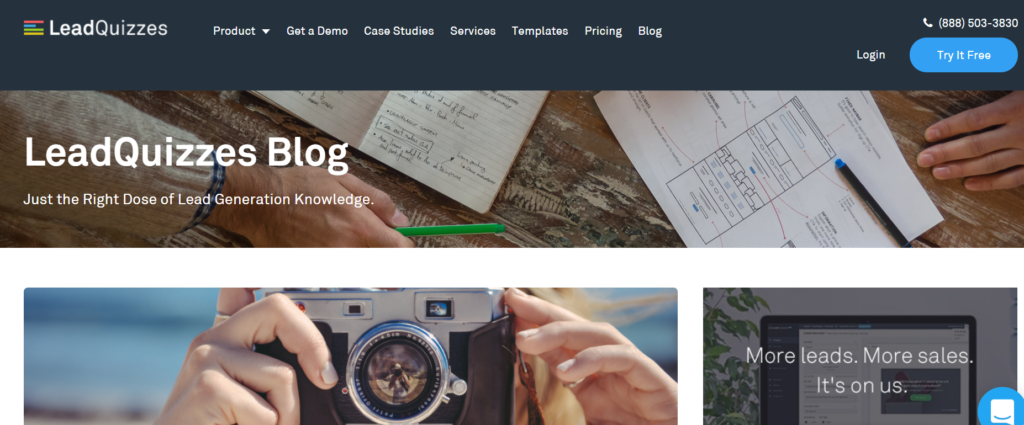 Do you know some more amazing blogs that I can add to this list? Contact me at steven@altitudebranding.com to let me know!