Best Online Resources for Digital Marketing in 2018
Digital marketing is a constantly evolving field, with industry standards and best practices progressing on a regular basis. Thankfully, free, top-notch online resources abound for digital marketers to keep tabs on the latest.
Below, our picks for 34 great go-to online resources for digital marketing:
Social Media Today is an independent, online community for professionals in PR, marketing, and advertising. If you believe the best knowledge comes from your industry peers, this is your go-to online marketing resource destination. The site is prolific, publishing upwards of 10 blog posts per day, seven days a week, in addition to running an inventive Social Business Book Club and webcasts. The comments on Social Media Today articles are often as interesting as the articles themselves.s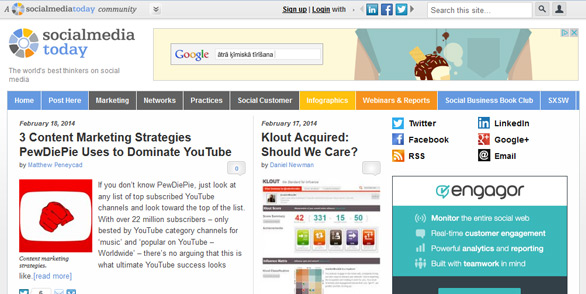 The man who created the Periodic Table of Google Analytics is a valuable source for marketing knowledge that spans the alphabet: blogging and brand marketing to technology, training, and WordPress.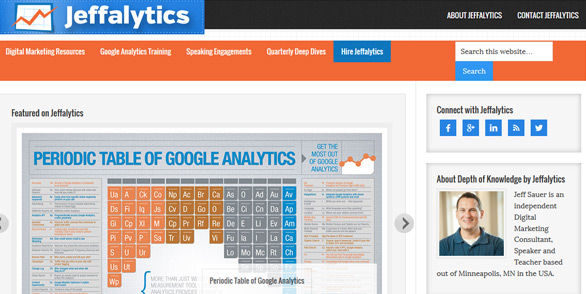 TrendSpottr is a predictive analytics service that identifies trending information from Facebook, Twitter, blogs, and other data streams. It's a great site to bookmark if you're in search of timely blog topics, tweets, or IRL discussion points. You can search for any content bucket to see what's trending in that realm, and then read and share directly from TrendSpottr or click over to the original source.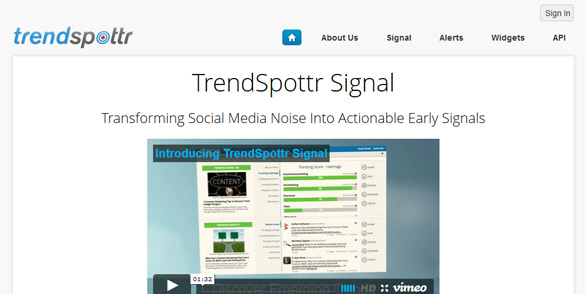 The author of seminal works like Linchpin, Permission Marketing, and Purple Cow lets readers inside his head for free on his blog. Godin's blog posts are succinct, always good for an "aha!" moment, and often inspiring.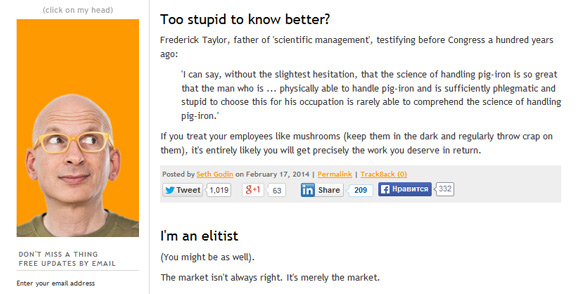 ArtDriver provides custom web design, software developmentand SEO services. Their team masters a wide range of technologies, especially specialize in custom WordPress development. They work fast, hard and efficiently to provide top-notch web development and SEO services on time and below budget.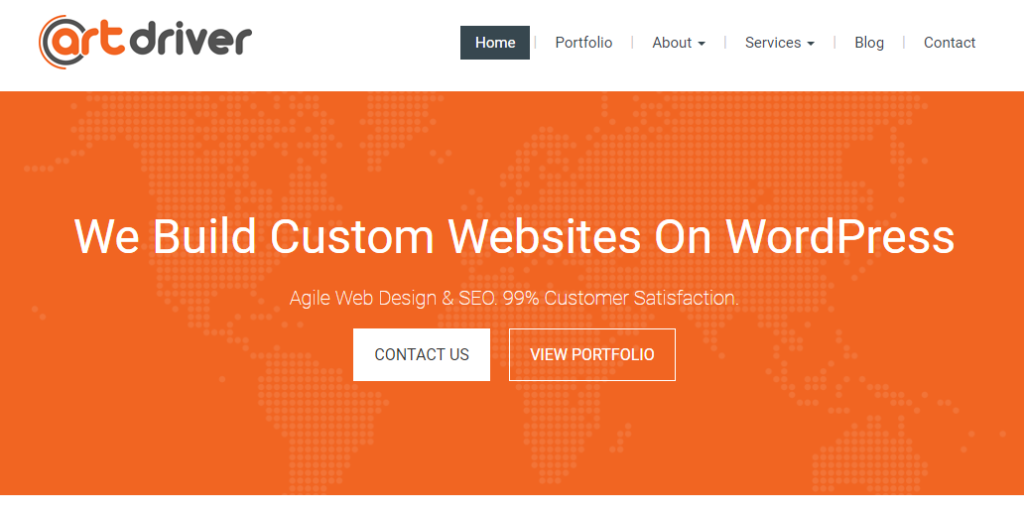 Business analytics platform KISSMetrics has a great online marketing blog heavy on the helpful how-to's ("How to Get Your Keyword Data from Google Analytics," "How to Make Your Website More Click-Worthy.").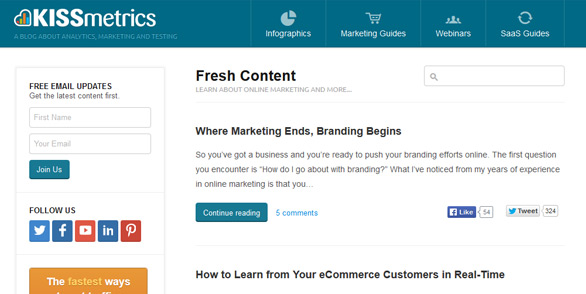 Little Bird Marketing take the time to educate their clients on the value of creating a strong foundation, delivering a tight brand and spending a sufficient amount of time on creative ideas and strategies. Their unique and brand sensitive approach provides clients a comprehensive brand and marketing strategy which becomes their branding guidelines.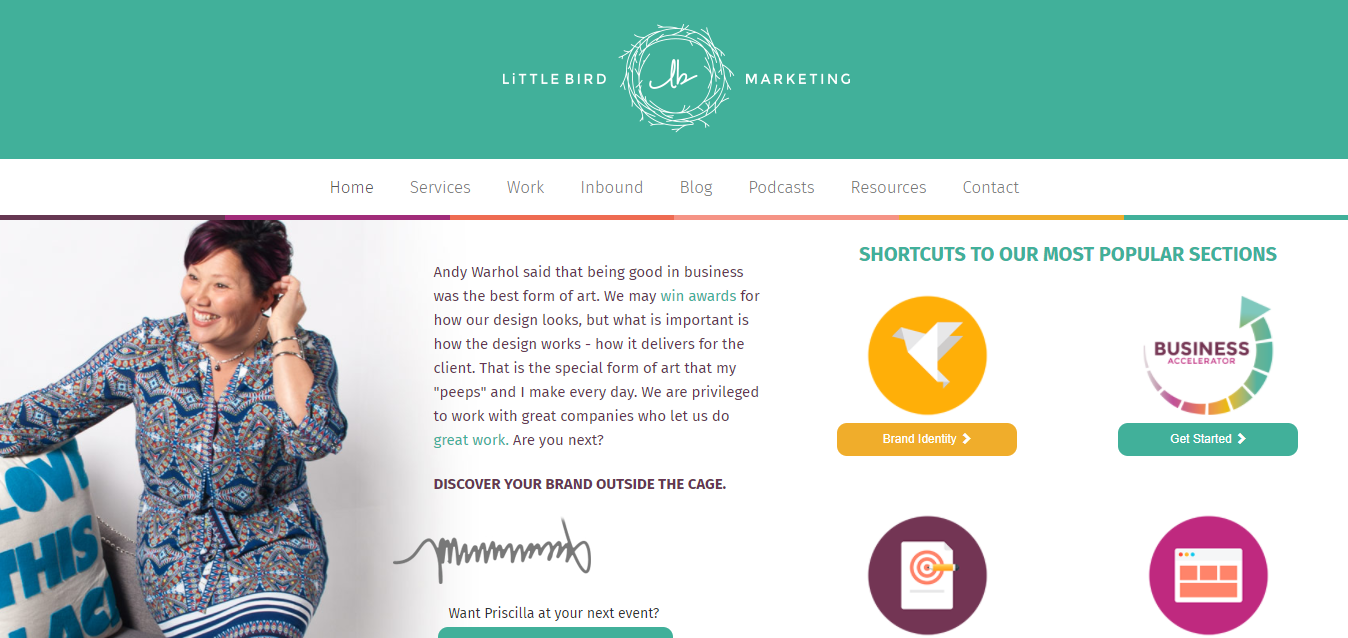 eMarketingBlogger is SEO & Blogging (How-To) Tips Blog run by Navneet Singh. Here you'll find in-depth articles on SEO, Link Building, Blogging, Lead Generation and Conversion Optimization strategies. This blog has been featured in Forbes and Marketingland. Here is a recently published article on 17 Blackhat Techniques Killing Your SEO Campaign.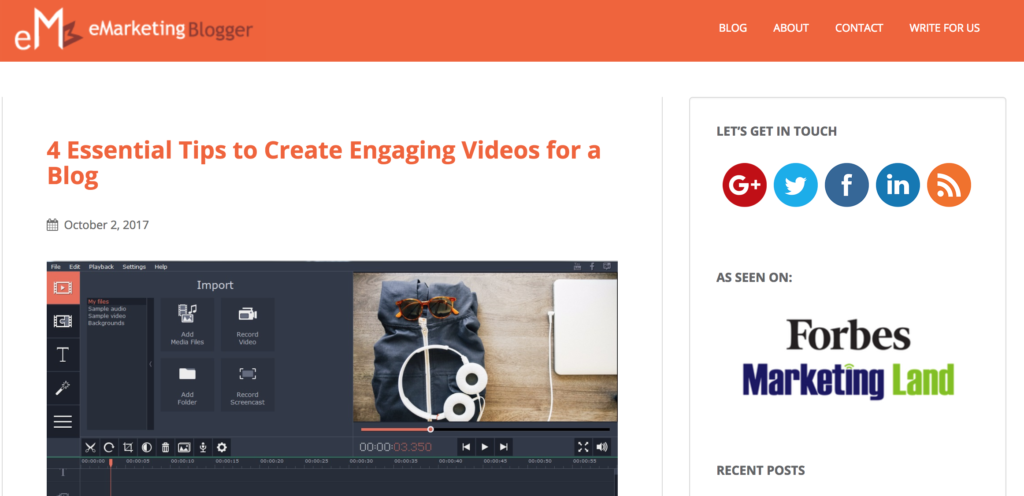 The team at Improve & Grow is focused on helping business grow by optimizing their online marketing while delivering a positive return on investment. Their blog is focused on providing helpful advice, tips and resources for how to get the most out of all aspects of marketing your business online including PPC, SEO, Social, Content Marketing, Email Marketing, Conversion Rate Optimization, Website Design and more.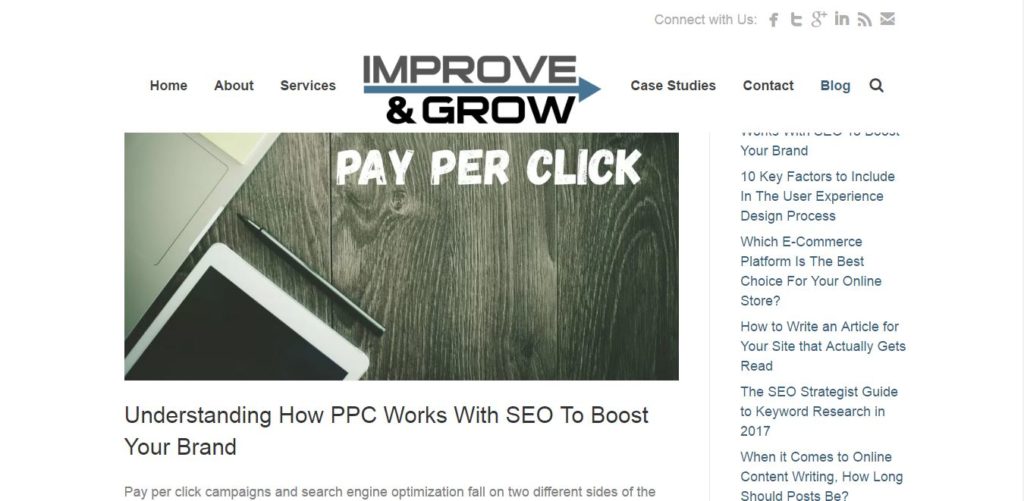 DigitalHipster Inc. is an Akron area digital media marketing agency who helps companies with web design, video production, content marketing, online marketing and TV advertising. They are a digital marketing company that gets the "Hipster" element of creativity and defining what sets you apart from your competitor that's crucial for real online marketing results
99signals is an SEO and inbound marketing blog run by Sandeep Mallya. Here you'll find in-depth articles, how-to guides, tutorials, and reviews on inbound marketing strategies and tools.
Some of the blog's must-read articles include "How to Get High Quality Backlinks with Infographics (and Boost Your SEO)" and "15 On-Page SEO Techniques to Increase Organic Traffic."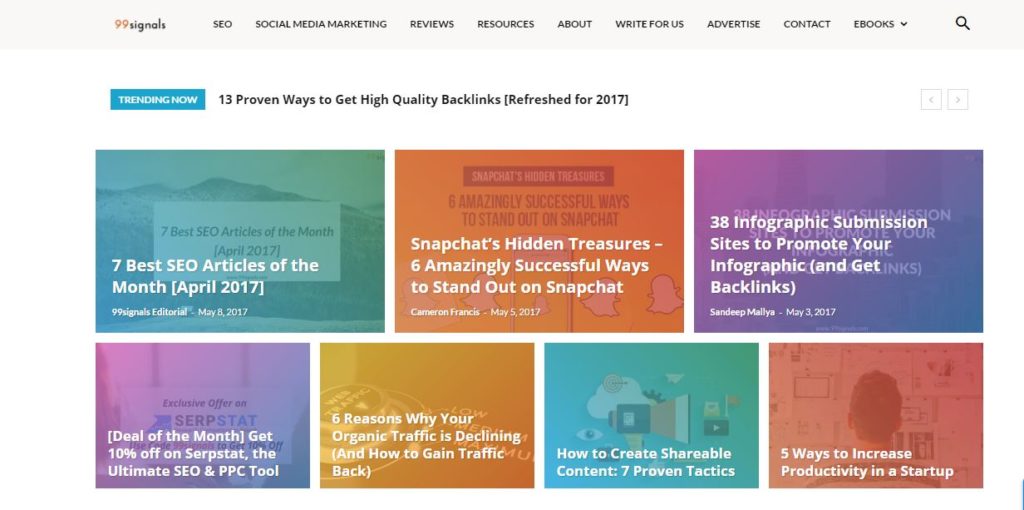 Yarra Web is a great blog were you can find a lot of useful tips and solutions for your problems. You can find useful information about online marketing solutions for your business, tips and help for building outstanding websites. Also, they can help you out with the latest web design trends and to create an outstanding webpage or landingpage.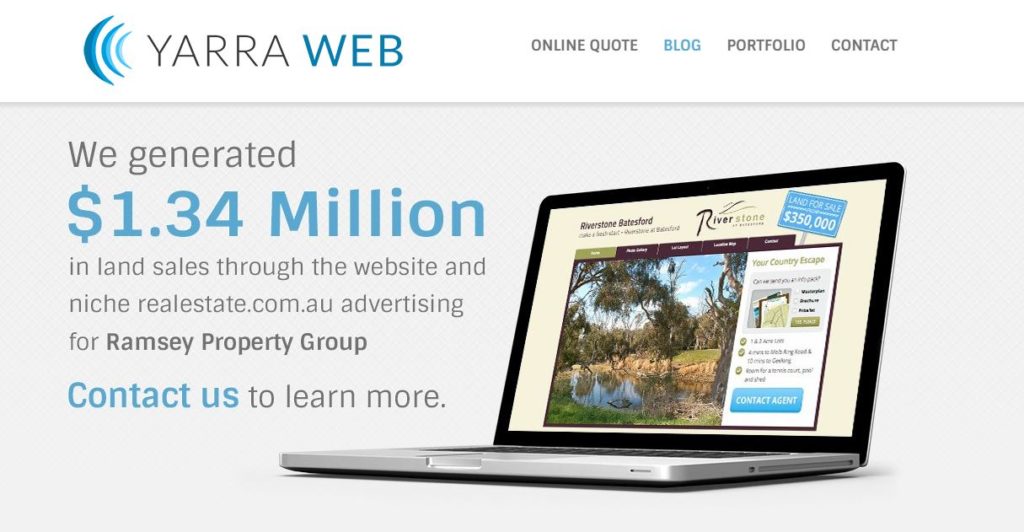 Conversion Uplift is a great source of articles on website optimisation, psychology and digital marketing solutions. Each post gives clear recommendations for digital marketers. The site also includes a Glossary of Conversion Marketing which provides definitions and examples of over 250 conversion marketing terms. This includes many insights from A/B tests and research studies.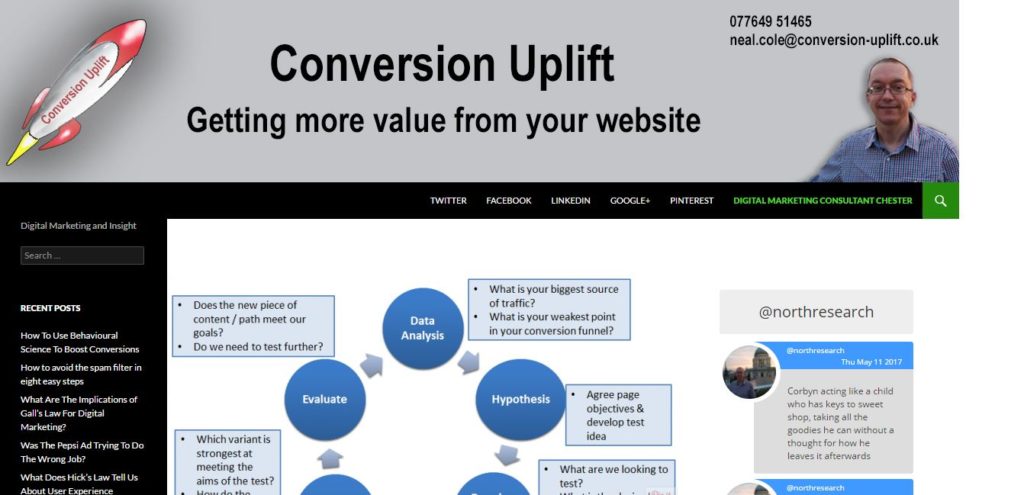 .
It's one of the best backlink monitoring tools on the market in terms of the value you get for your money. Plans starting at only 9.90$ per month.
Linkody will monitor your backlinks as well as give the insights about your competitor link building efforts. It also keeps you & your clients up to date with weekly (or monthly) SEO e-mail reports.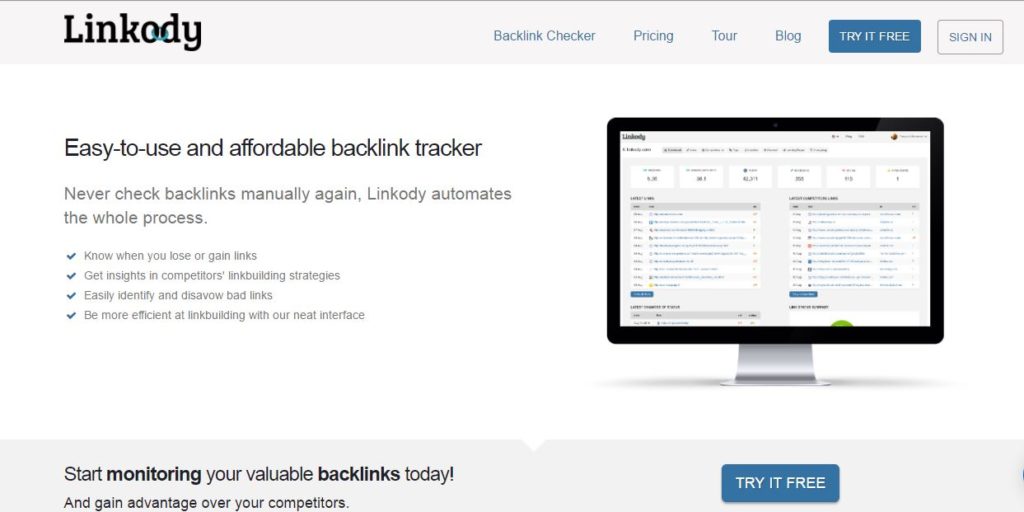 X3 Digital Orlando-based team works to help companies create a lasting impression with their online visitors through imaginative design and masterful marketing. They have a passion for growing businesses and exceeding expectations, and mix digital and creative solutions to connect businesses with their target audiences.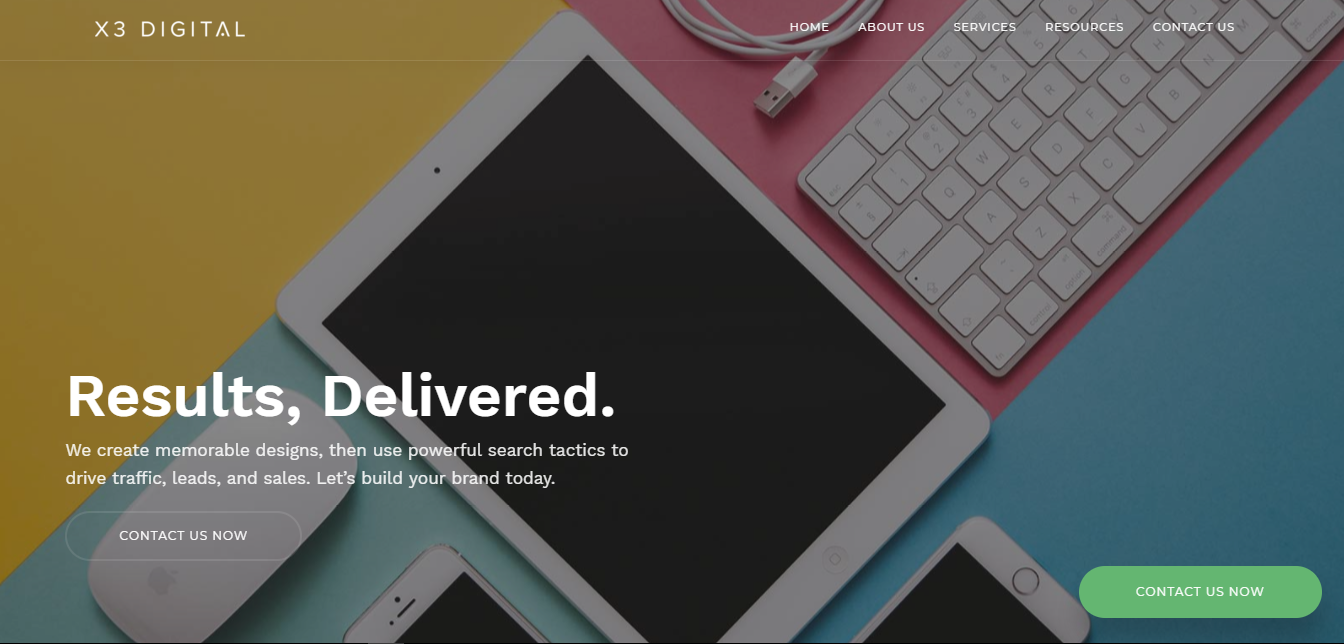 Rankings.io is an SEO agency serving attorneys, medical professionals, and small businesses. Their blog is an amazing learning resource for everything SEO. Whether its link building, on-page best practices, content strategies or technical SEO, you'll be able to find a post with accurate and actionable tips for ranking well in search. Author and founder of Rankings.io Chris Dreyer has articles featured in Moz, Forbes, and Ahrefs.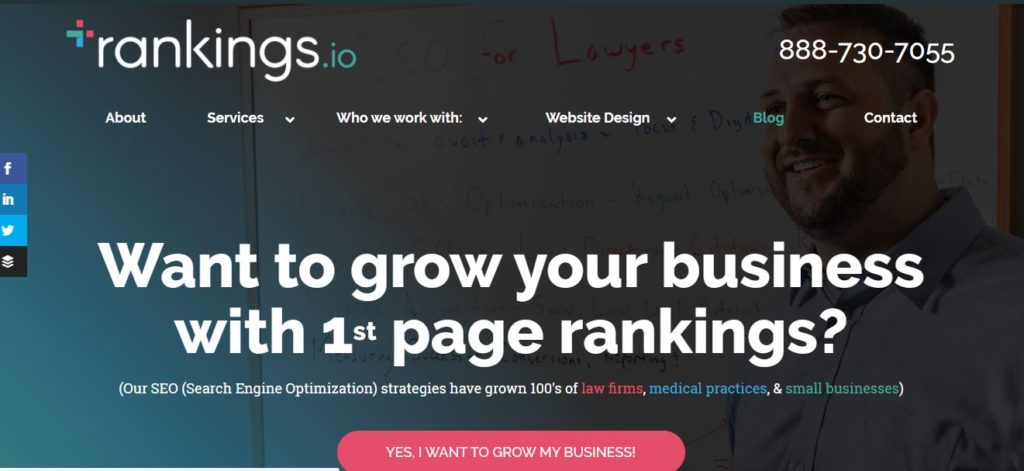 The Webbiquity blog is written by Tom Pick, an independent digital marketing consultant who helps B2B technology, manufacturing, and services companies improve their online business results. This B2B marketing blog covers the latest insights, strategies, and tactics across SEO, content marketing, influencer relations, business blogging, online advertising, social media, and marketing technology selection. Tom has been named a top 50 B2B marketing influencer, and has written for Moz, MarketingProfs, MarketingSherpa, The HubSpot Blog, and other sites.
ShivarWeb is a marketing website dedicated to sharing the right tools, tactics & strategies to do better digital marketing. Posts touch on everything from in-depth SEO research methods to explainers on PPC advertising platforms. If you are a beginner, start with Nate's guide to Google Search Console. For advanced marketers, read Nate's Guide To Ahrefs.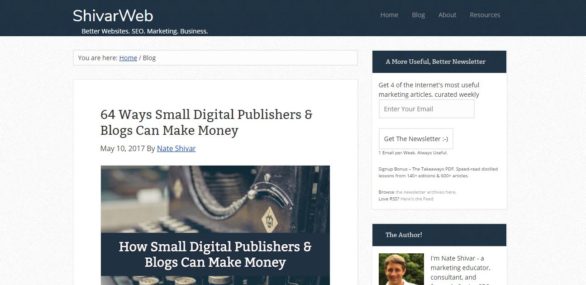 CommonStupidMan.Com is is a great source of articles on Amazon Niche Site Business , CPA Marketing , Product Reviews , Blogging Tips , WordPress Themes  And Make Money Online guide. Each post gives crystal clear guidance to newbies to make money online. They write very honest review and also do video review just like review of thrive of content builder . This also include many case studies on make money online. Admin is also active for their email subscriber.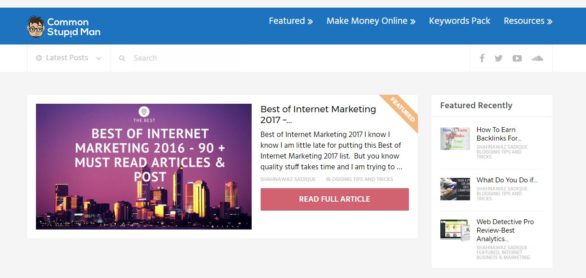 Mangools blog is full of SEO and digital marketing news, tricks, tips and case studies for making your website optimization efforts better. On top of that, you'll find the latest insights into Mangools team, guides and updates of our tools and much more.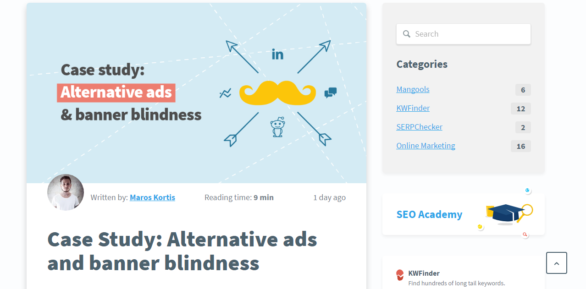 This Internet Marketing blog is written by Walter Ponce, a Digital Marketer with international experience leading marketing teams in Singapore, Spain and Switzerland. The blog covers the latest insights, online strategies, and tactics across Affiliate Marketing, SEO, content marketing, Social Media, Business and Blogging. One of the must-read is his guide "How to Start Making Money Blogging", it will help you learn about affiliate marketing and how to make money online. You'll learn how to build the web traffic you need, create a campaign and get affiliate links.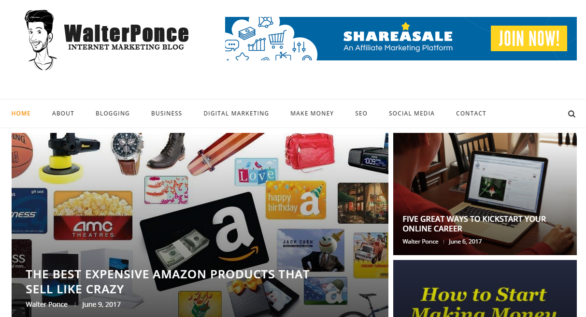 Freshwebdev.com is a blog about web development and design. They update the blog daily and its focused on wordpress, PHP, apps and design. They are also offer readers freebies where you can learn more.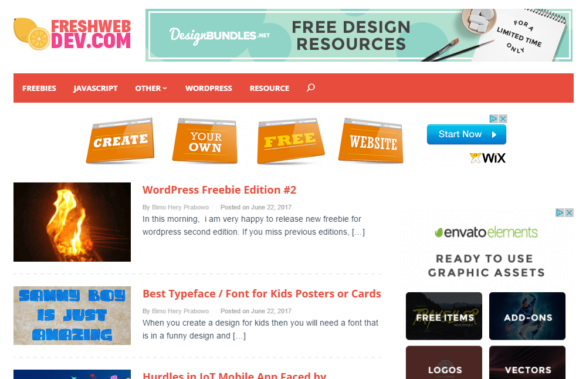 The Upkeep Media blog educates small and mid-sized businesses about digital marketing including cutting edge strategies to outrank your competition, get your services in front of your target audience and double or even triple your current sales.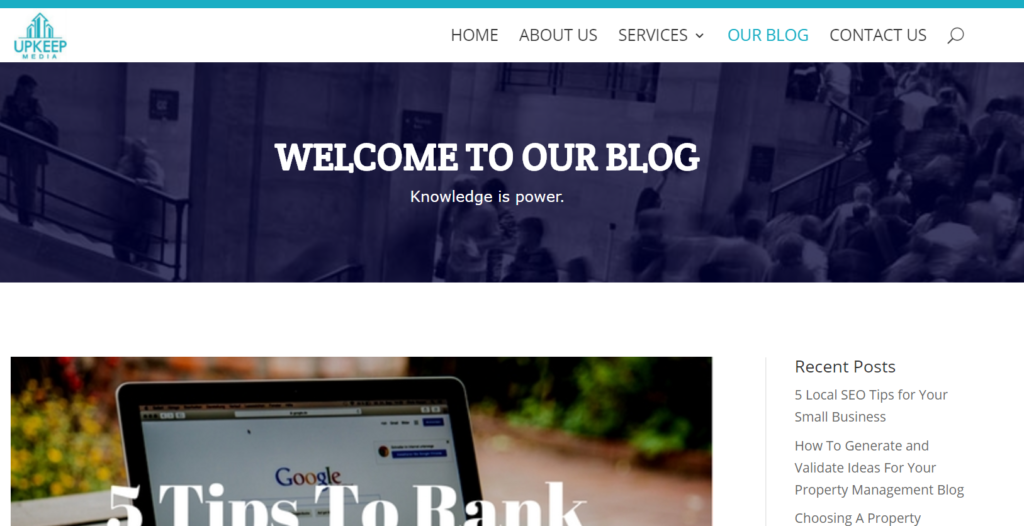 Opportunities Planet is a multi-authors blog with the goal to help you establish a successful online business by giving you advice and providing information about digital marketing. Popular content includes this link building strategies guide and this best practices guide for SEO.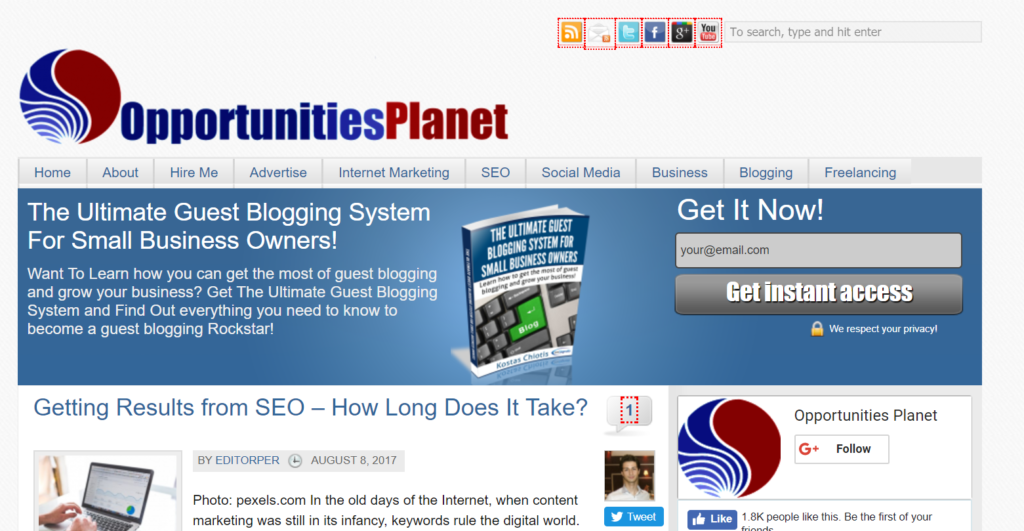 The Digiswell Marketing blog provides search engine optimization, digital marketing, website and logo design tips for businesses of any size. They produce a wealth of premium quality blog content like this content writing for SEO guide full of actionable tips and strategies.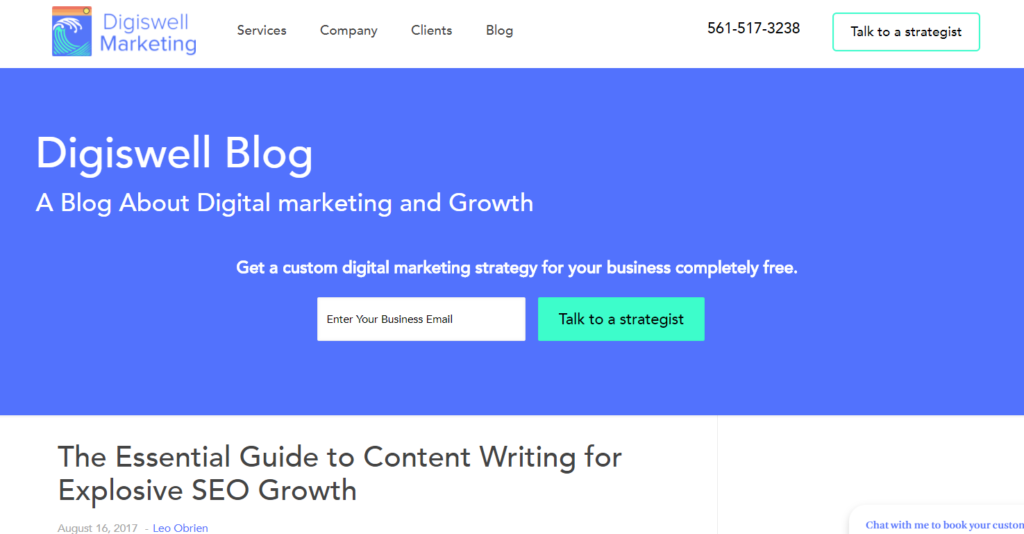 LeadQuizzes provides a whole host of digital marketing information and really shines when it comes to educating marketers about lead generation and email list building. Considering their world class lead-capture, quiz-based software, it's no wonder they provide some of the most actionable list building content on the internet today.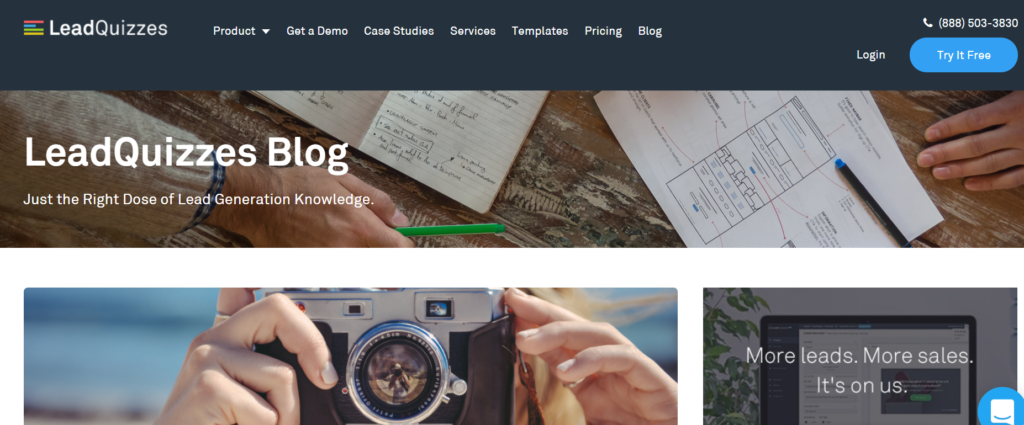 Timely provides well researched, long form articles about important topics in the digital marketing space and also provides tailored information for their target market, salons. Visit their blog to find business tips, sustainability inspiration, and tips for growing your traffic.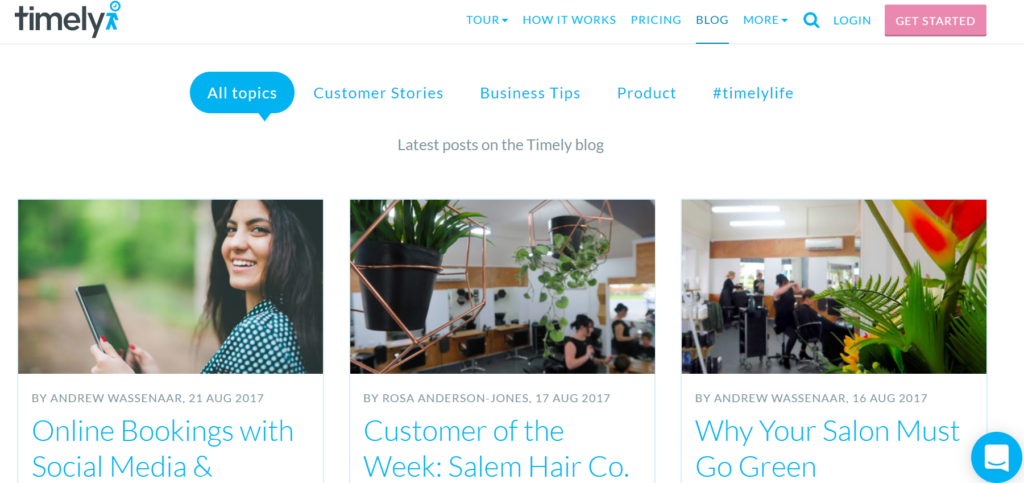 Designhill is a crowdsourcing site that helps businesses in getting their various design needs fulfilled at an affordable cost. But, their blog is a treat not only for people with design needs but also for people looking for information on digital marketing. In Designhill's blog, you would find digital marketing tips segregated according to various industries.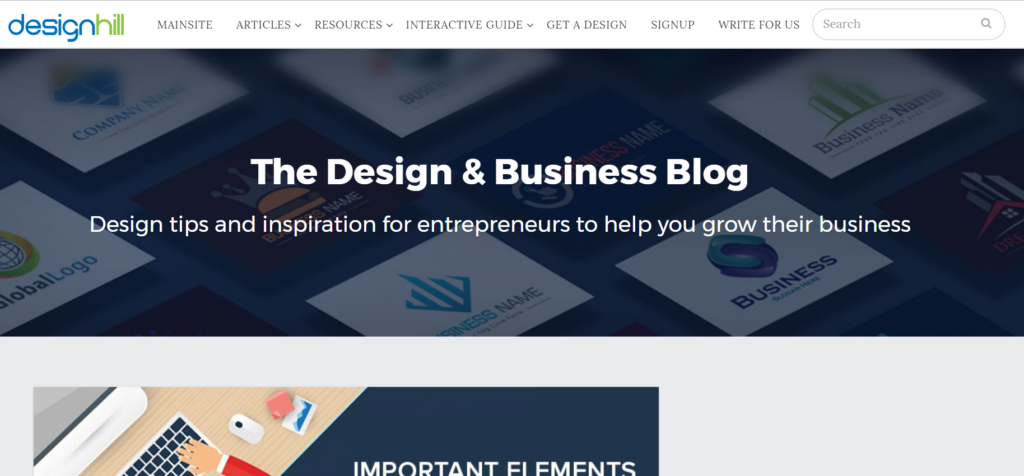 OWDT is a web design firm that provides a fresh look at digital marketing, including deeper insights on evolving topics like VR, AR and AI. Visit their blog to get a forward facing look at where digital marketing is headed.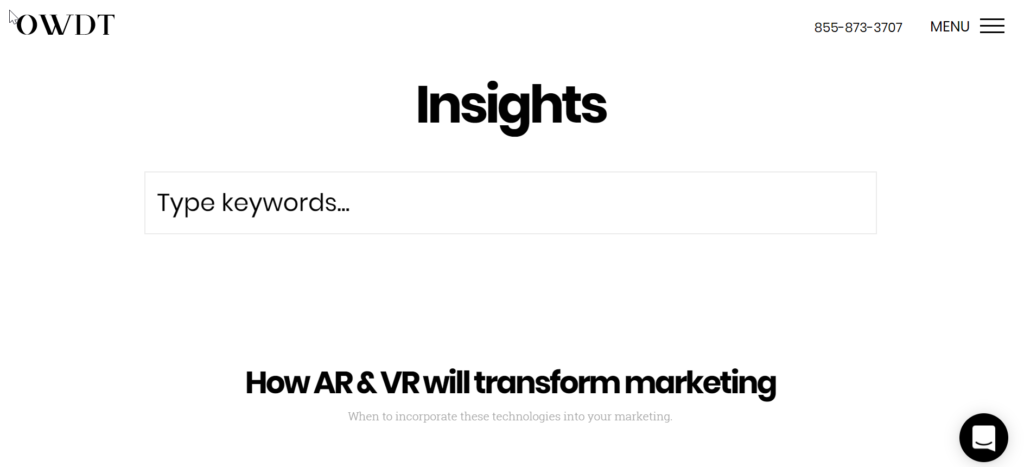 Opportunity Marketing was originally created because of the gaping hole in the marketplace for a supplier of practical strategic marketing advice to the SME marketplace. This means they are completely impartial and their focus is purely on making recommendations that are right for their readers.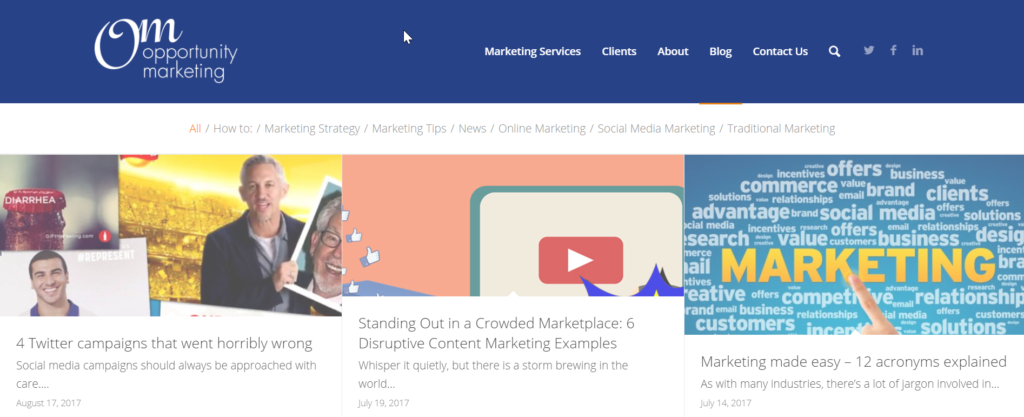 Omaha SEO Company uses their full toolkit of promotional and optimization capabilities to enhance your online business brand. They are performing the activities that will lead to the most return to companies.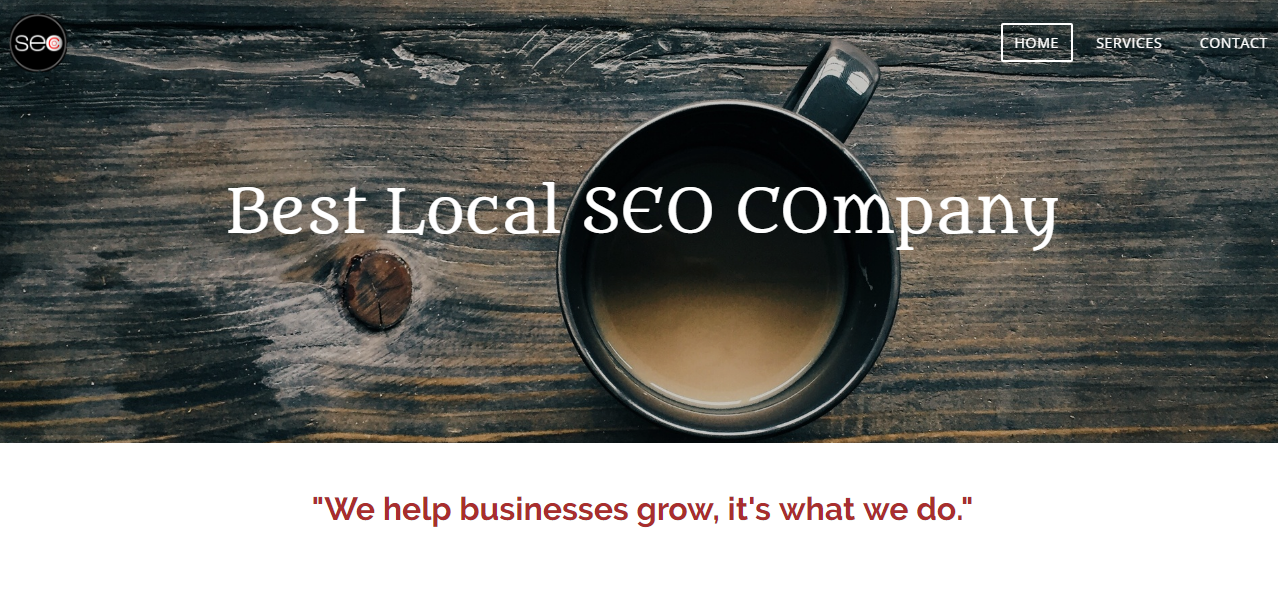 Superb Digital came to life in 2014 with the goal of delivering high quality, tailored and effective digital marketing strategies and SEO services for businesses throughout the UK. They cover content marketing, digital PR, paid search, SEO, social media and web design on their blog.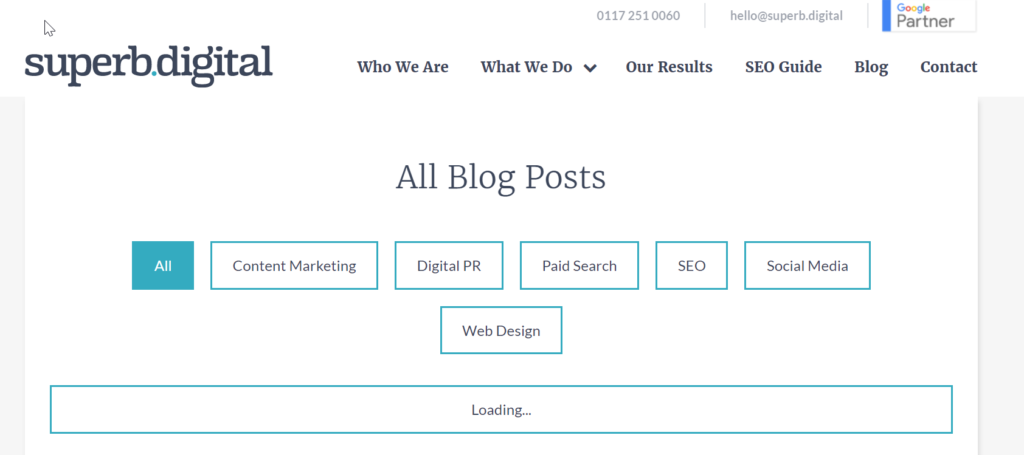 Brad Shaw, with his 20 years of SEO expertise, writes extensively about SEO best practices. His key differentiators are experience and simplicity, which translates well for marketing advice.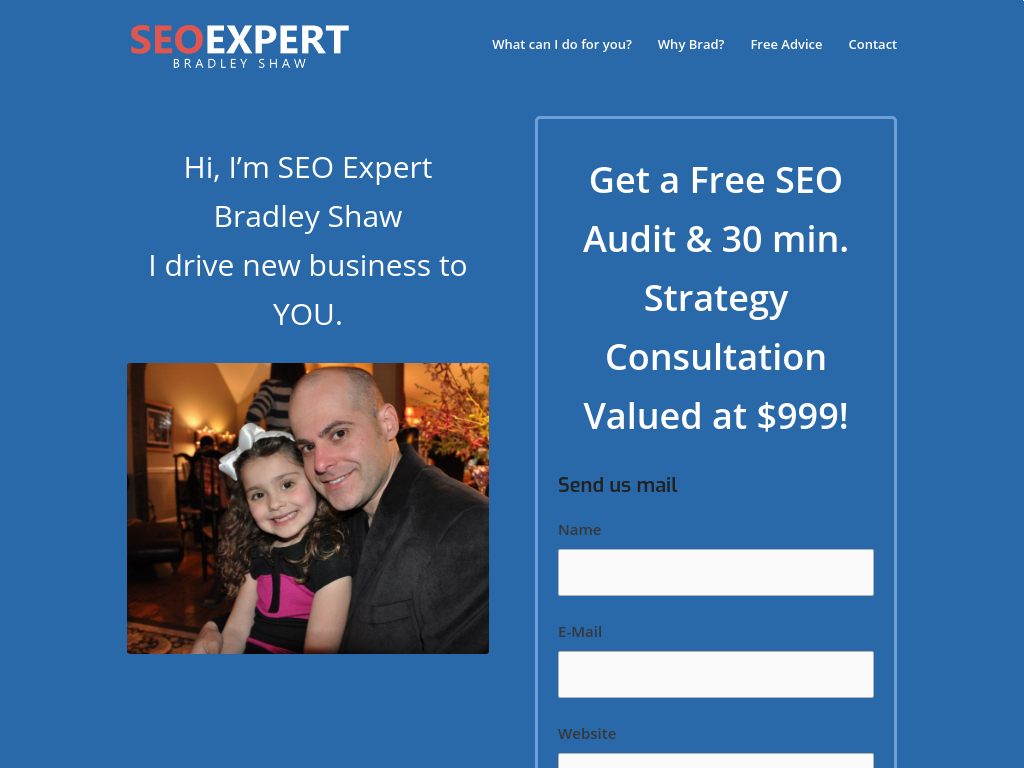 Bliss Drive is a results-driven digital marketing company dedicated and inspired to provide the best internet marketing content to their readers. They teach people how to increase traffic to their website, help businesses become more profitable, and rank in search.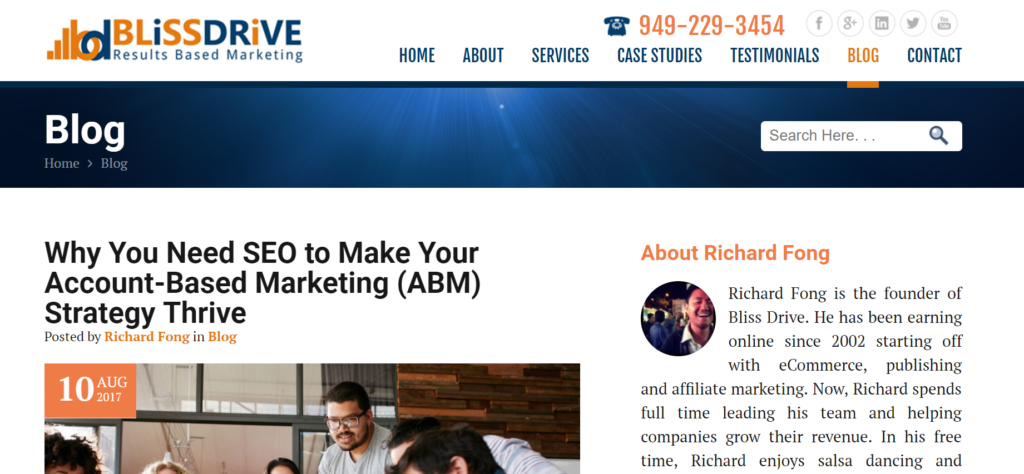 Soap Media provides news and industry insights on all things digital.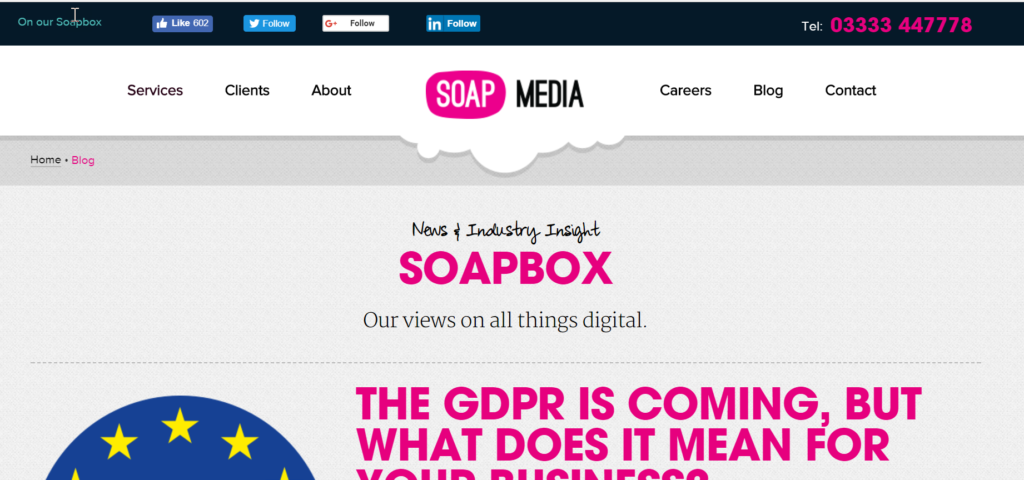 They are a digital marketing agency specializing in SEO services for small and medium-sized businesses. They focus on cost-effective and fast marketing strategies for their readers to digest.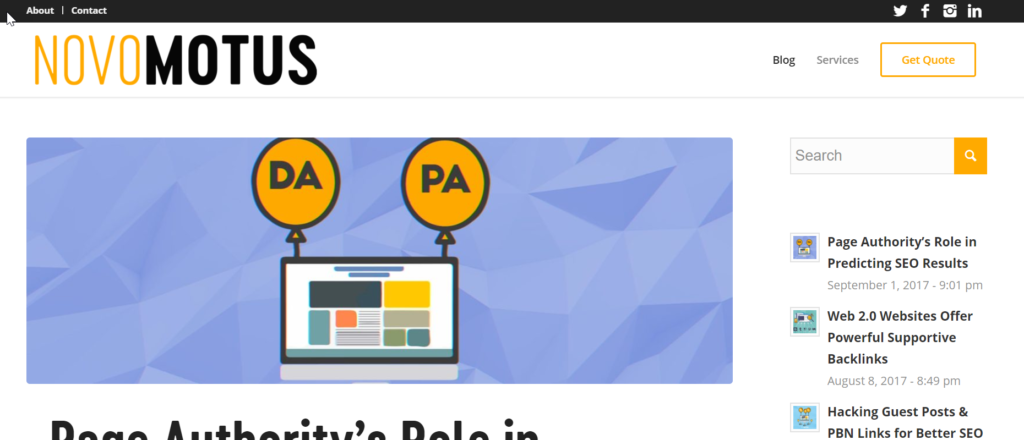 Lead Cookie provides done-for-you Linkedin lead generation services. They manage your Linkedin profile and reach out directly to target prospects on a daily basis. The have a 30 day money back guarantee and on average generate their clients between 3-20 qualified leads per month. Sign up for your risk free trial today.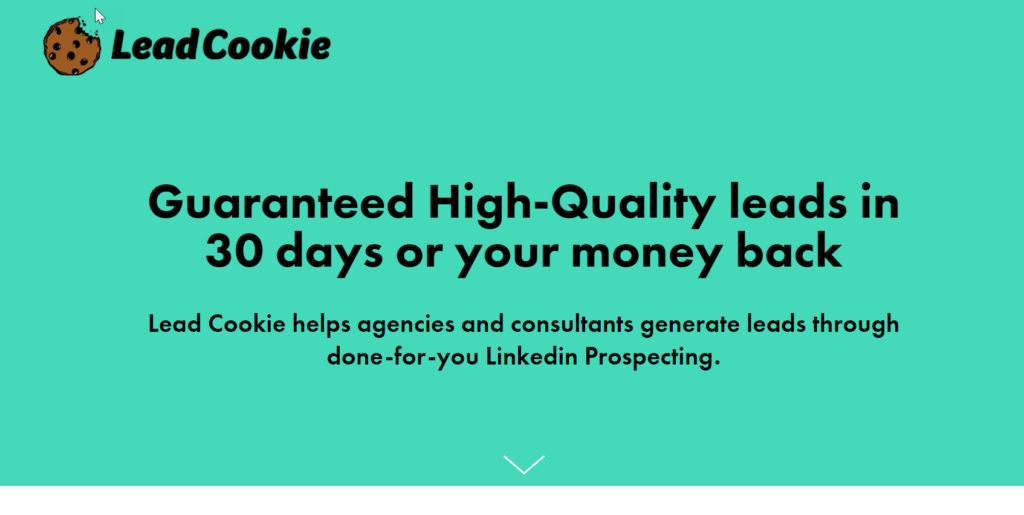 Create Your Websites provides helpful tips not only teaching you how to create a website, but also different tips and tricks to use once your website is up and running.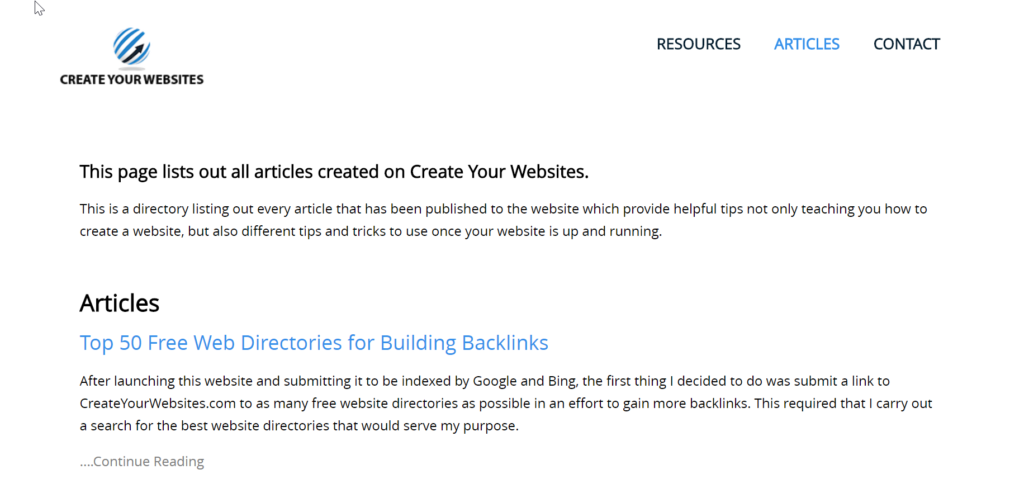 Brian Hansen's blogs about digital marketing focused on helping businesses and marketing departments succeed in their online effforts. He is a voracious reader and consumer of any digital marketing related content and provides a unique narrative of the latest trends on his Rocket Pilots blog.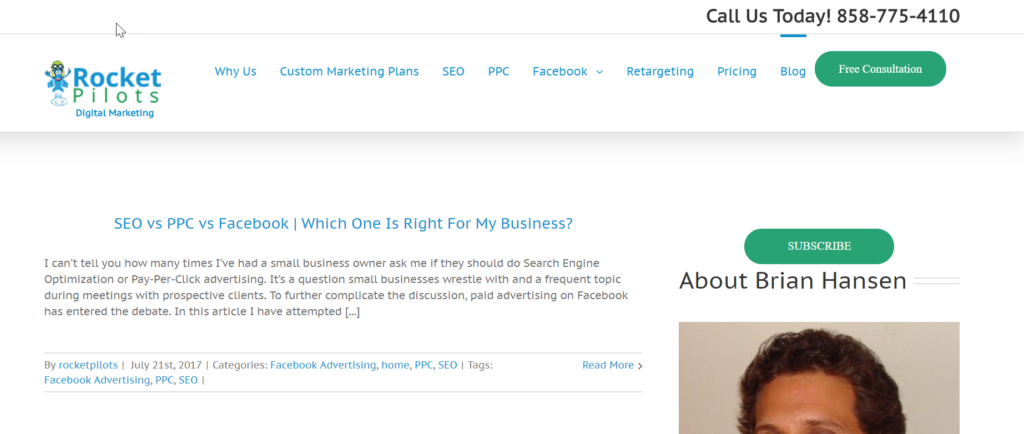 Finnegan SEO's primary focus is to analyze your business' internet presence; identify and implement the optimization necessary to then dominate on Google and outrank your competition. That's what they write about on their blog.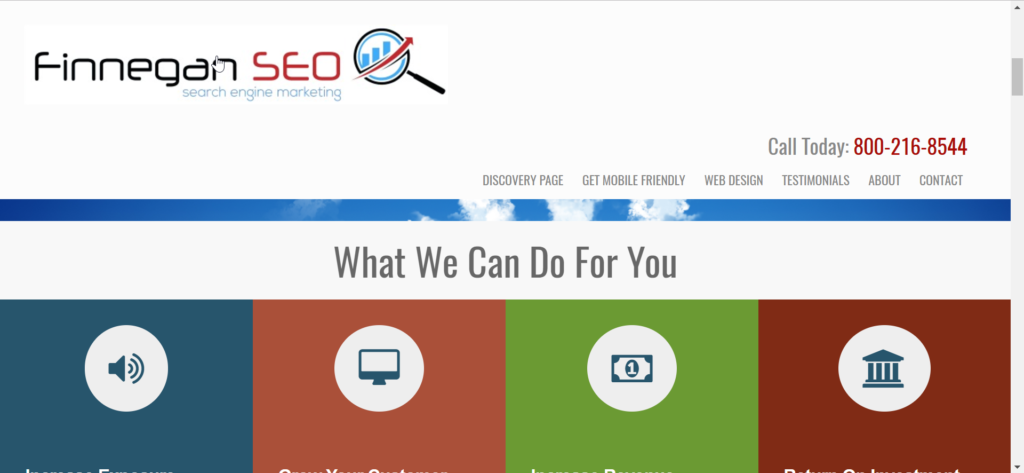 1st In SEO is a small local company who helps with search engine optimization and a host of internet marketing services to small and midsize businesses.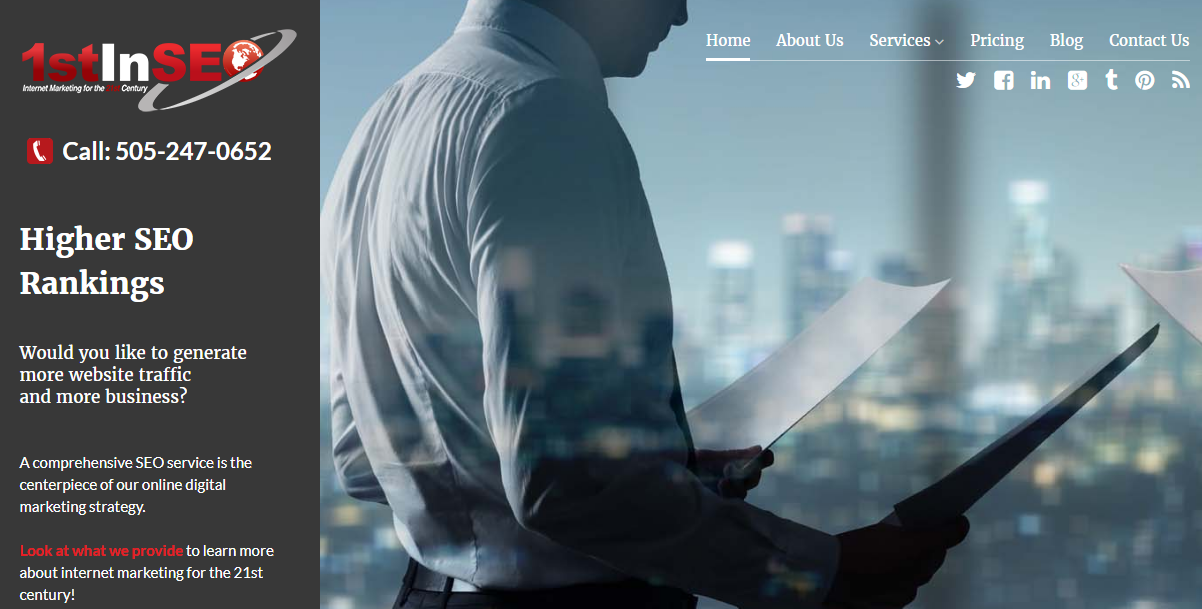 MSalesLeAds offers insights on growing businesses online, digital marketing strategy, content marketing campaigns and search engine marketing.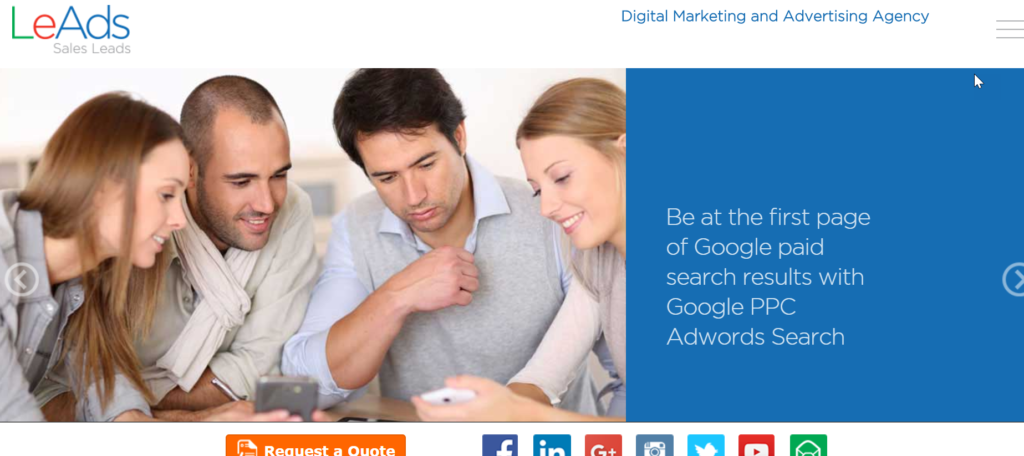 Seo Sandwitch is all about unveiling the secrets of search engine optimization, SMO, PPC and the other channels of digital marketing.
BlogRags helps you to learn to blog from the ground up. It has some great actionable case studies which will help you to grow your online business. So if you are looking to learn stuff from A-Z head onto the blog now.
They don't just build content or web pages for the sake of prettiness. When ChaosMap build websites and brand content, it is built to be responsive not only in design, but also in functionality. The assets that render online  are created to be as light and nimble as possible, all without you having to compromise in quality or flexibility.
Epic Marketing is a full-service marketing and advertising agency whose goal is to deliver concrete results to its clientele. Founded in 2005, they have spent the last decade delivering a comprehensive set of offerings to a diverse group of clients across multiple platforms, including broadcast, digital, and print.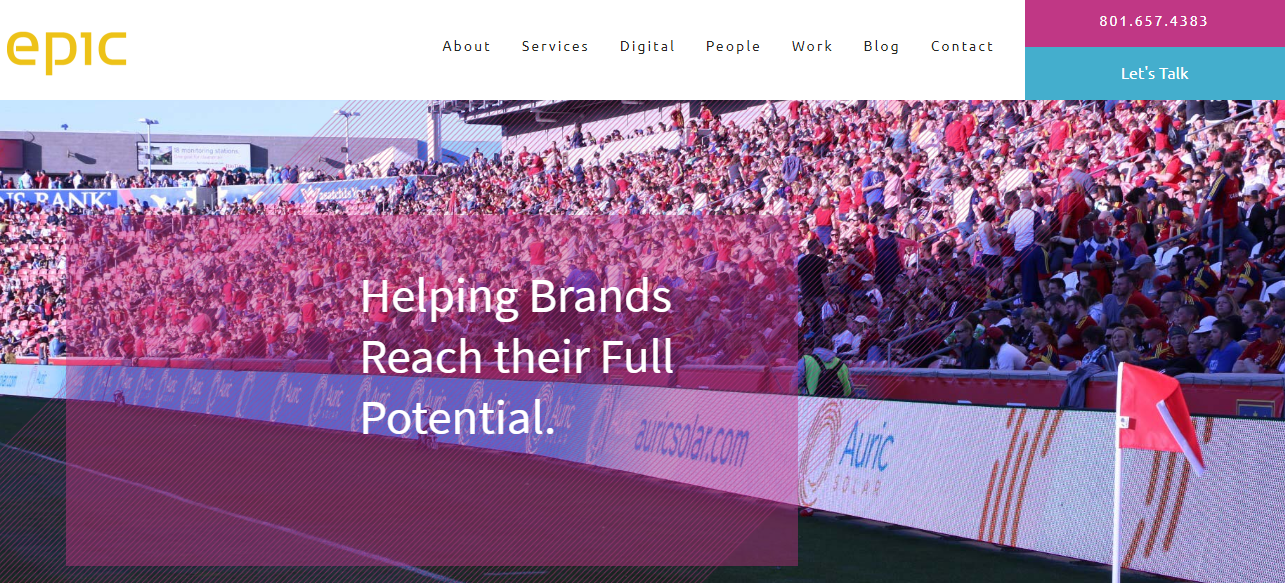 Capsicum Mediaworks excels in creating innovative WordPress Websites that are user-friendly & cross-browser compatible. Their services are result oriented and customer centric. As a leading Digital WordPress agency in India, they strive to nurture & develop your ideas into premium WordPress Websites & that are straight out of your dreams!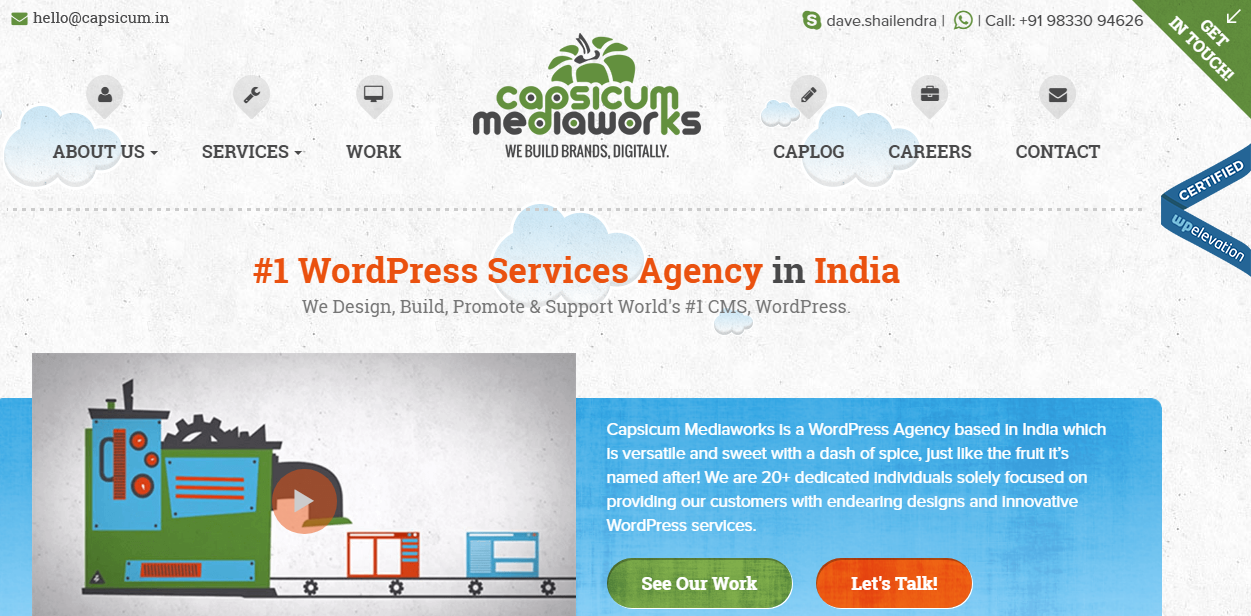 YEAH! Local is a boutique SEO agency that teaches small businesses to use corporate style SEO to propel them to the top of Google and increase revenue.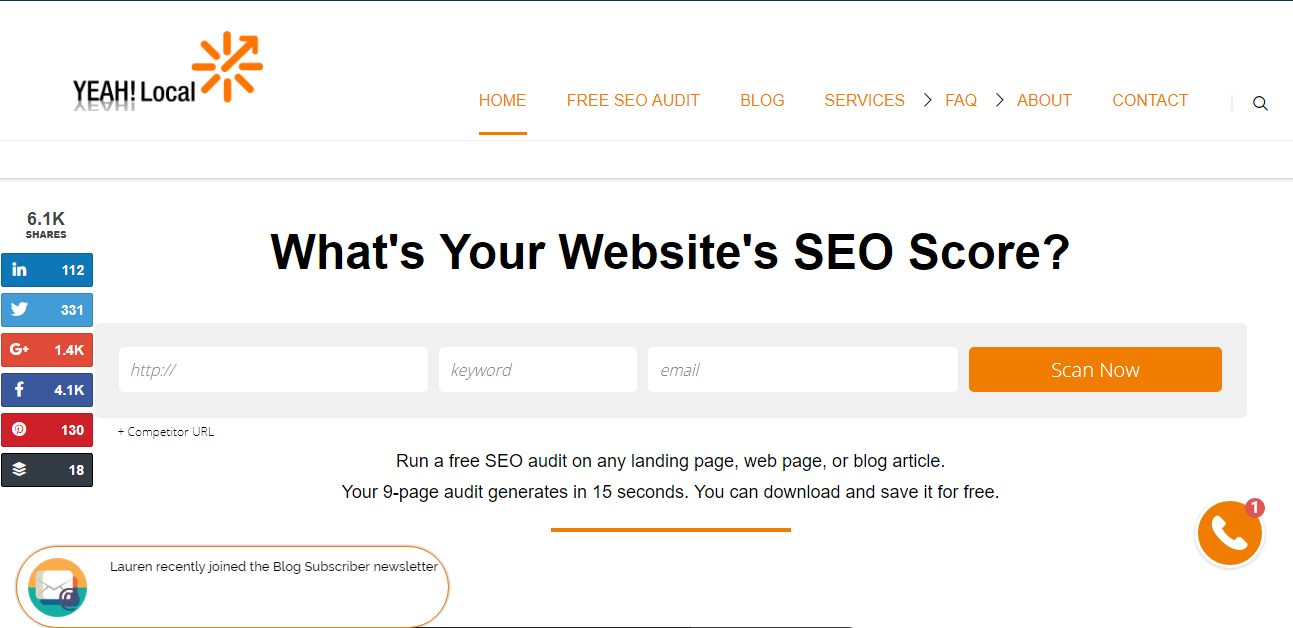 The Peak Inbound Marketing team takes proven-successful traditional direct marketing techniques and applies them to modern technology platforms to deliver maximum marketing ROI for your business.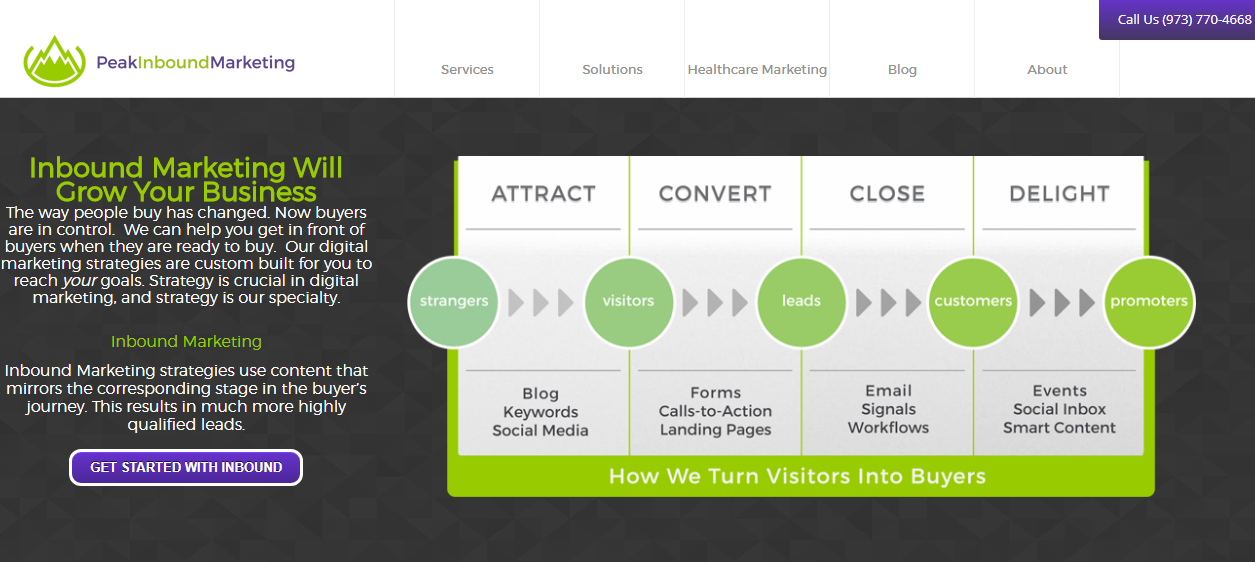 Their mission is to make your Online Marketing profitable. G4 Marketing Onlinefocus on results in a long-term relationship with our customers. Although they focus on new technologies, all their work is based on concepts and best practices.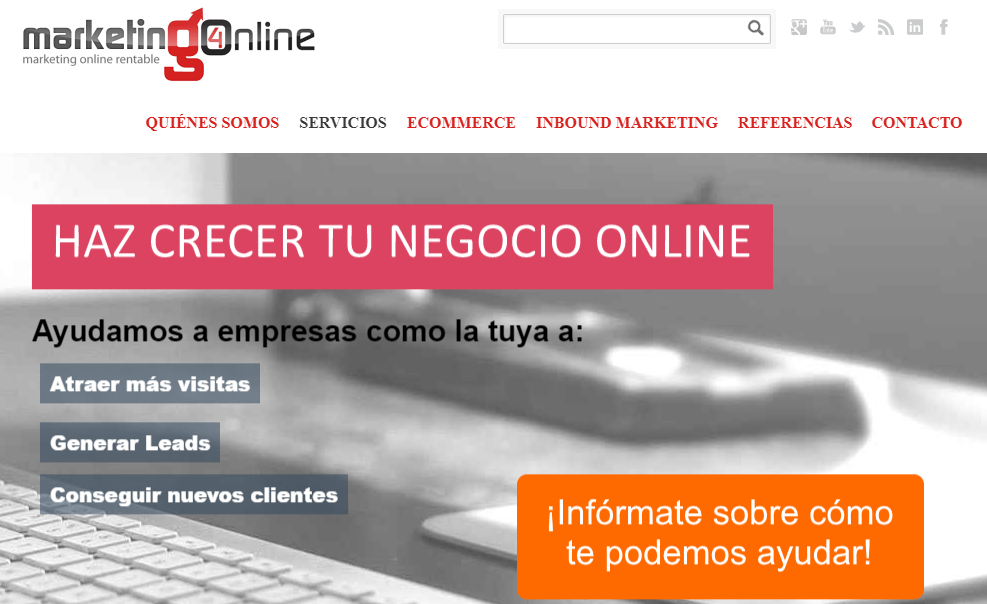 If your looking for help with your website, search engine optimization, conversion rate, or other internet marketing they have clients all over the good ol' USA, but most of their clients are between Naples, Orlando and Tampa, Florida.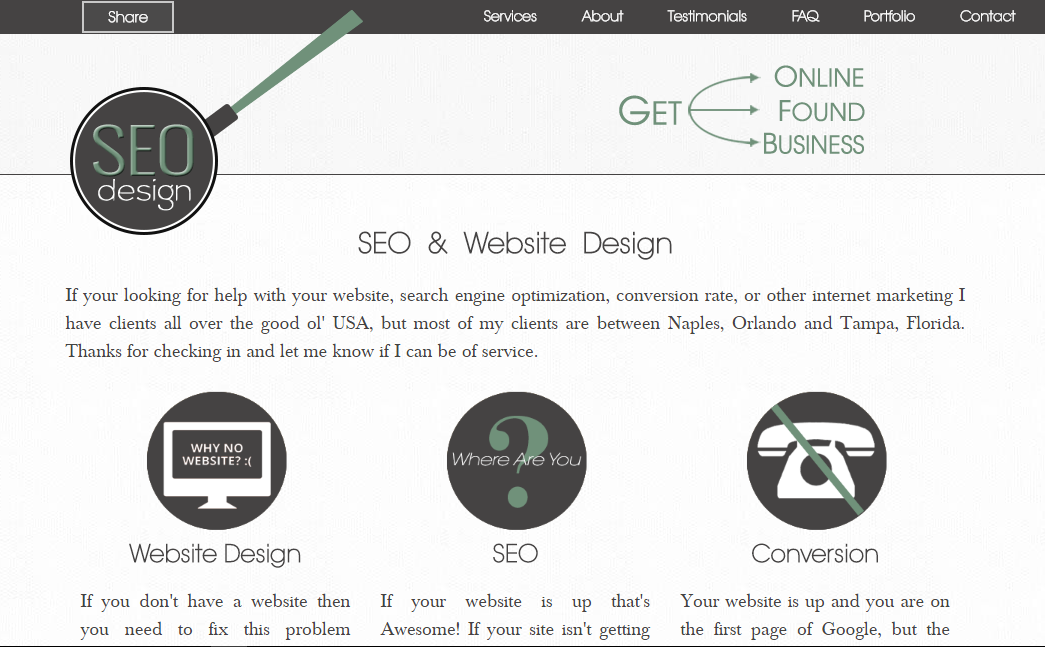 They give you results that you are looking for with a proven and measured approach that has given their clients success time and time again. Herald Square teaches companies about Search Engine Optimization at it's best.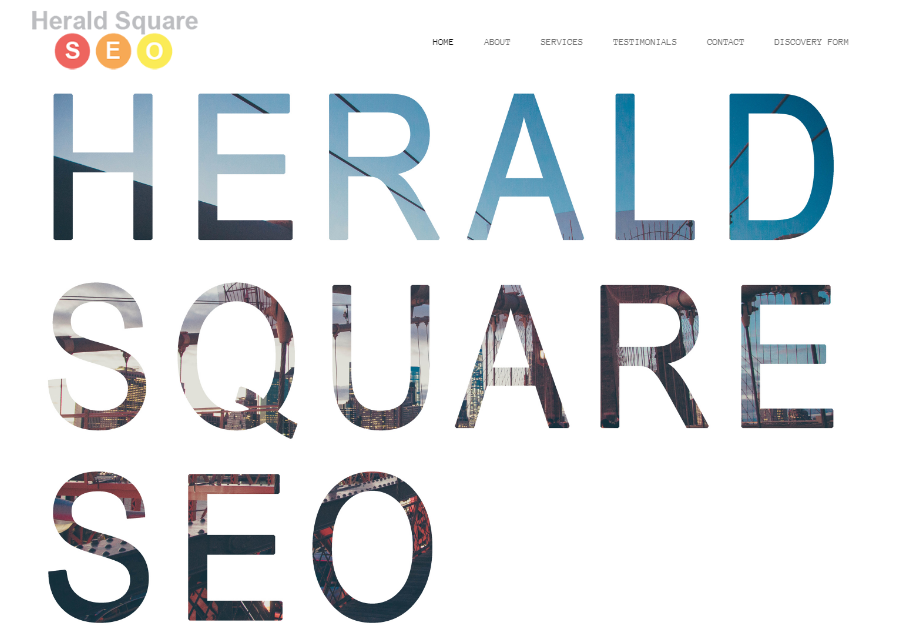 Creactive Inc. helps small businesses in the United States and Canada make their mark in the digital marketing arena. They grow each individual business with a custom made website, on page SEO and unique content that includes strategically planned digital marketing services that provide real Google, Yahoo, and Bing front page placement.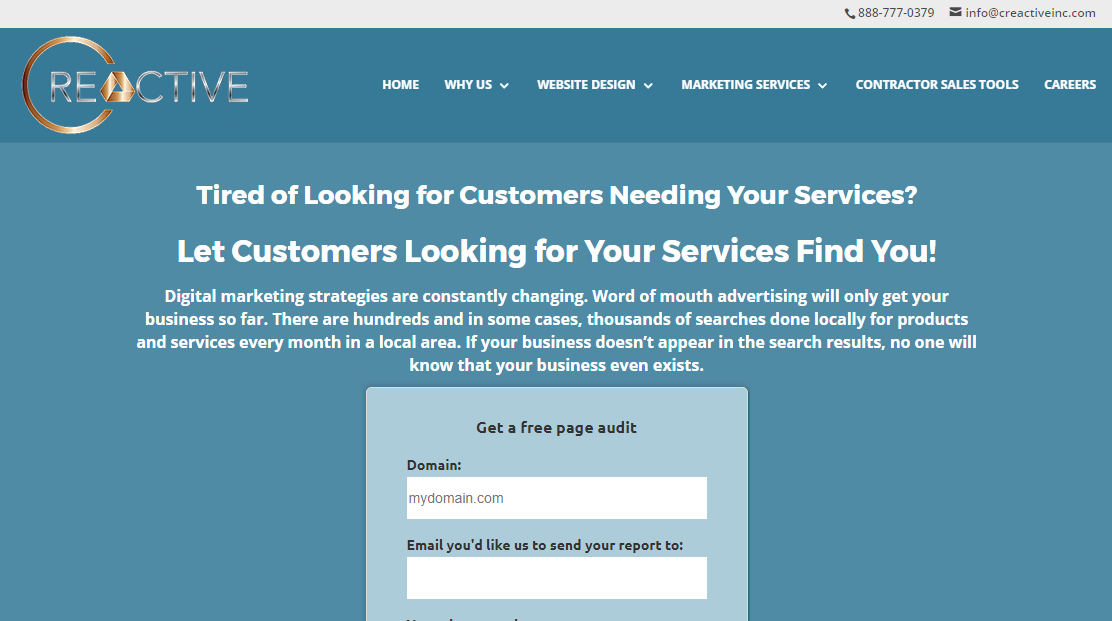 ActiveTrail is an advanced marketing platform that offers comprehensive and user-friendly email and marketing automation. As a leading multi-channel email service provider, ActiveTrail helps businesses across the globe nurture their relationships with their clientele. You can find all the information you need about email and marketing automation on their blog, written by experts from their team.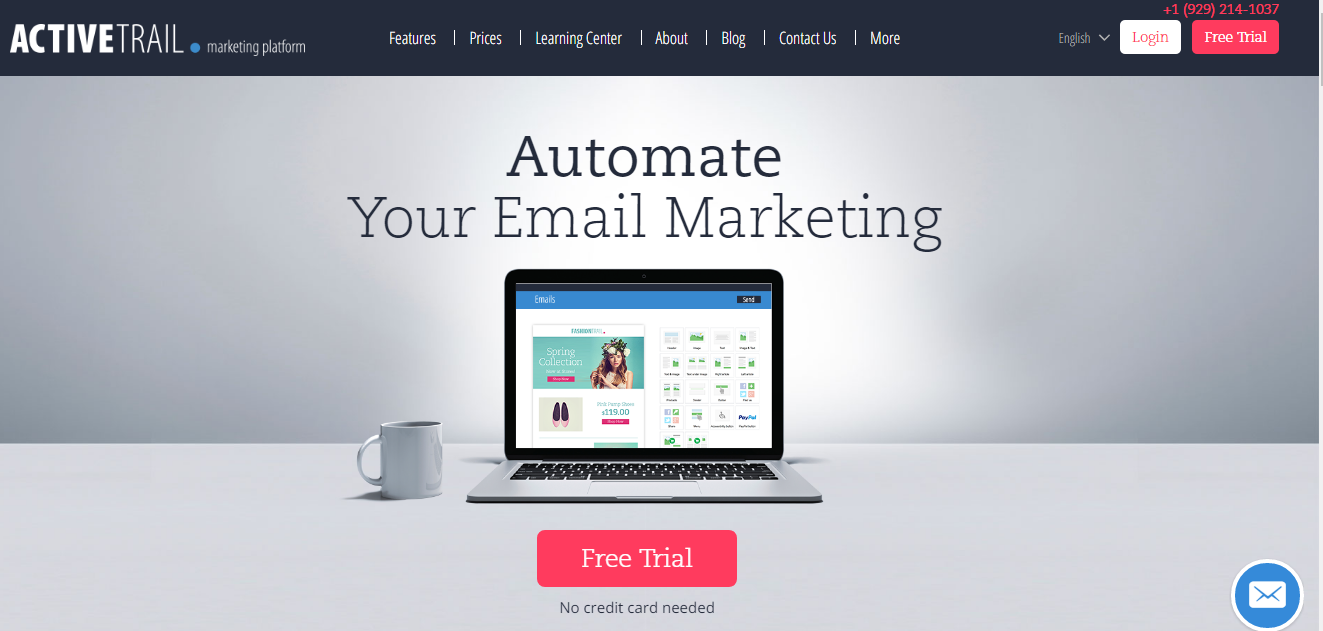 Founded by Joe Restivo, a seasoned SEO expert, what started by helping family & friends with their new business ventures eventually evolved into a full-service internet marketing consultancy. They deliver high-quality work, and outstanding customer service.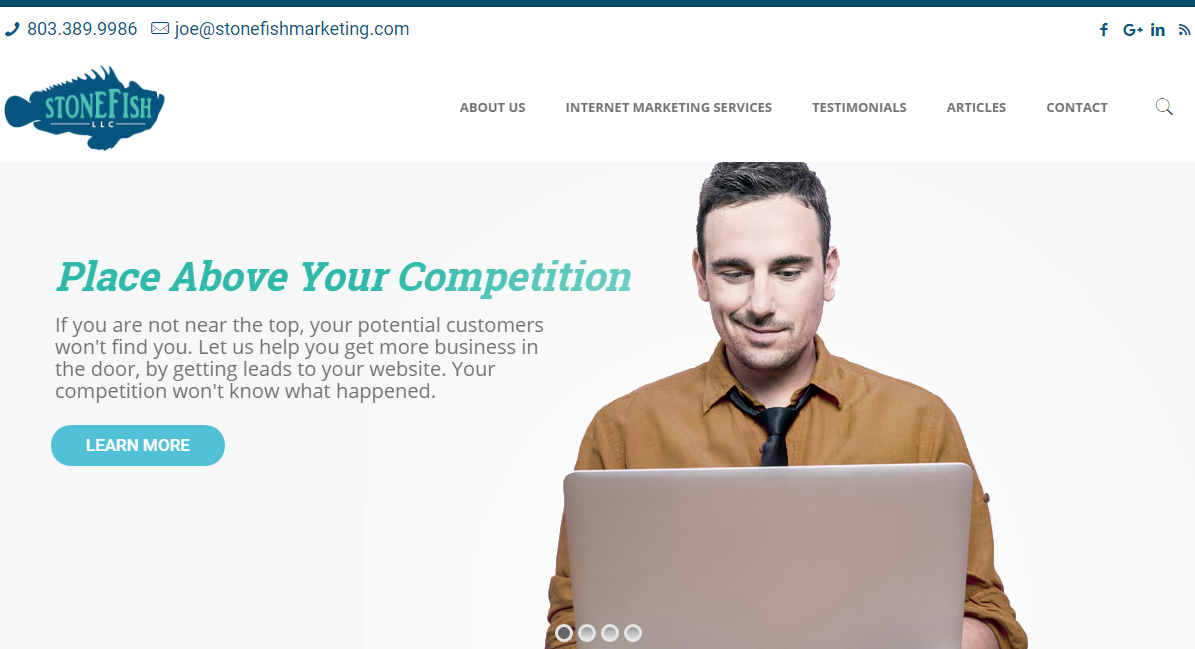 As a leader in San Francisco SEO services, California SEO Professionals helps with profit-driven SEO strategies to assure that companies create a branded online presence capable of attracting local leads.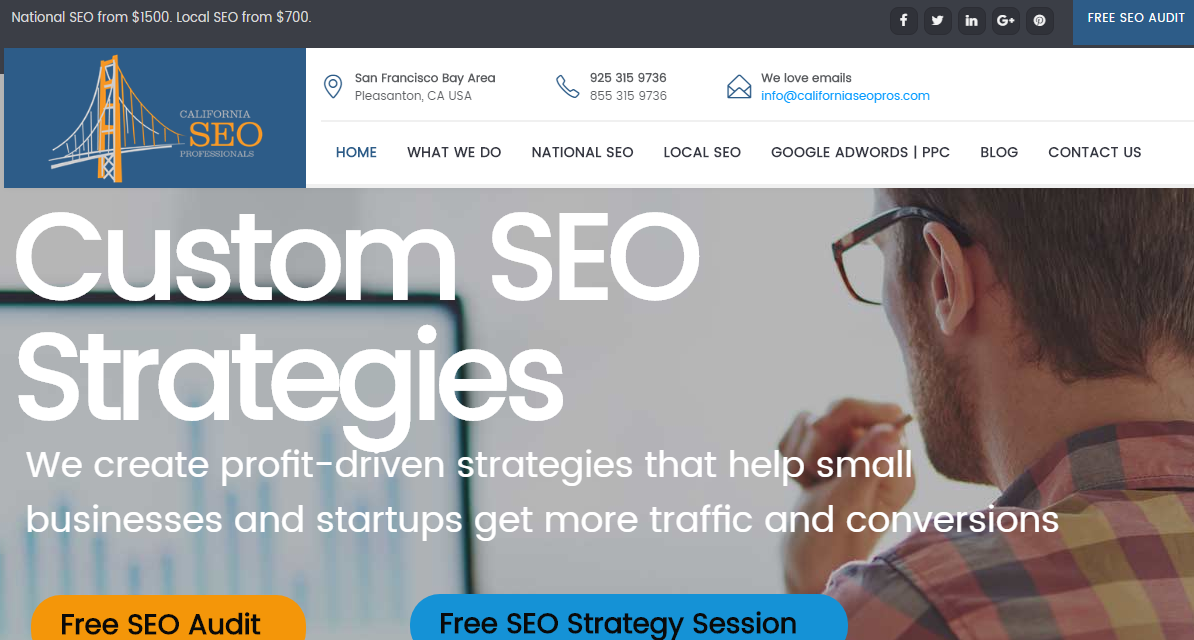 Kevin Brown Design uses digital marketing to increase company site's visibility. They create sites that wow visitors and encourage potential customers to take the next step with their company.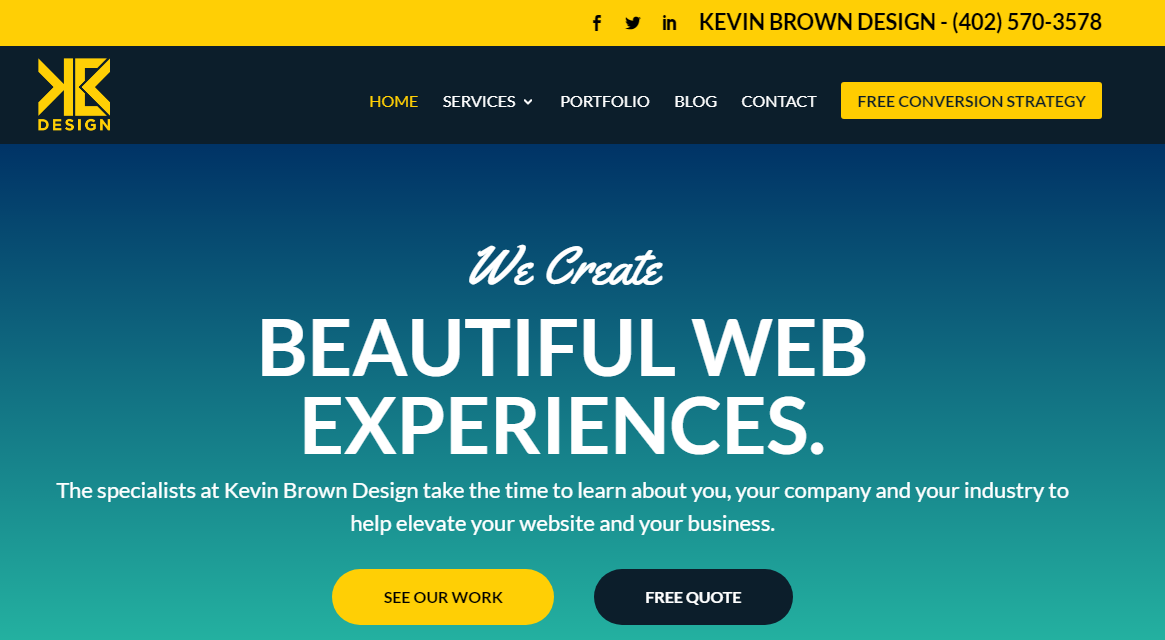 Tell Me Your Goal has helped thousands of businesses increase sales through SEO. They create a full range of SEO ideas for small and large businesses. They are all about increasing company's sales and visits to their websites.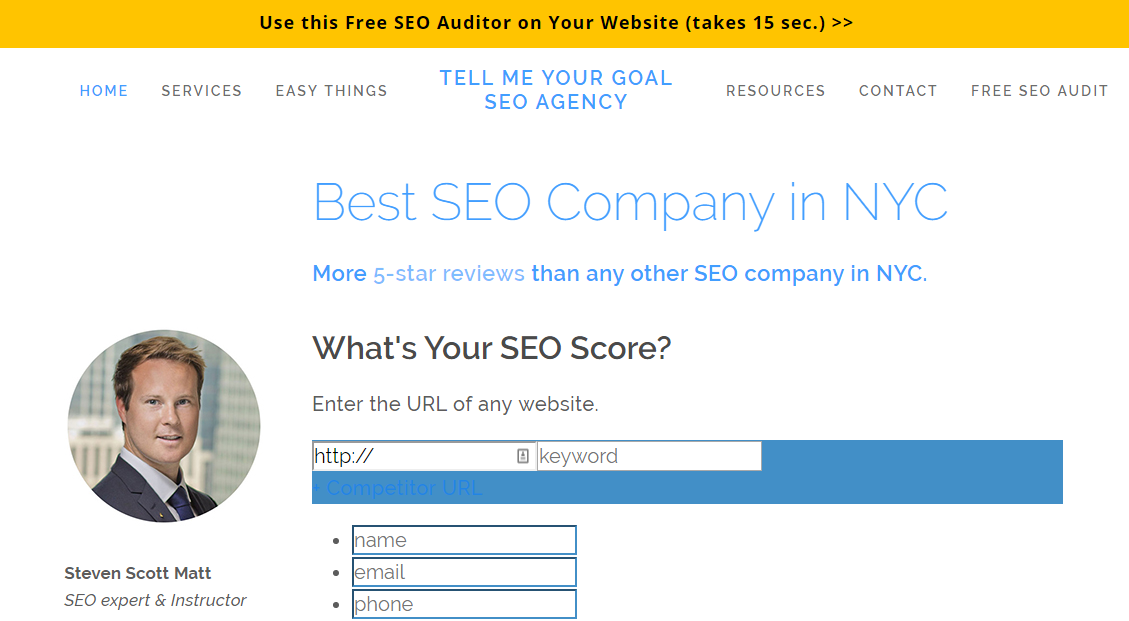 180fusion has been recognized as one of the most innovative search engine marketing firms providing digital marketing products and services to thousands of clients across the globe.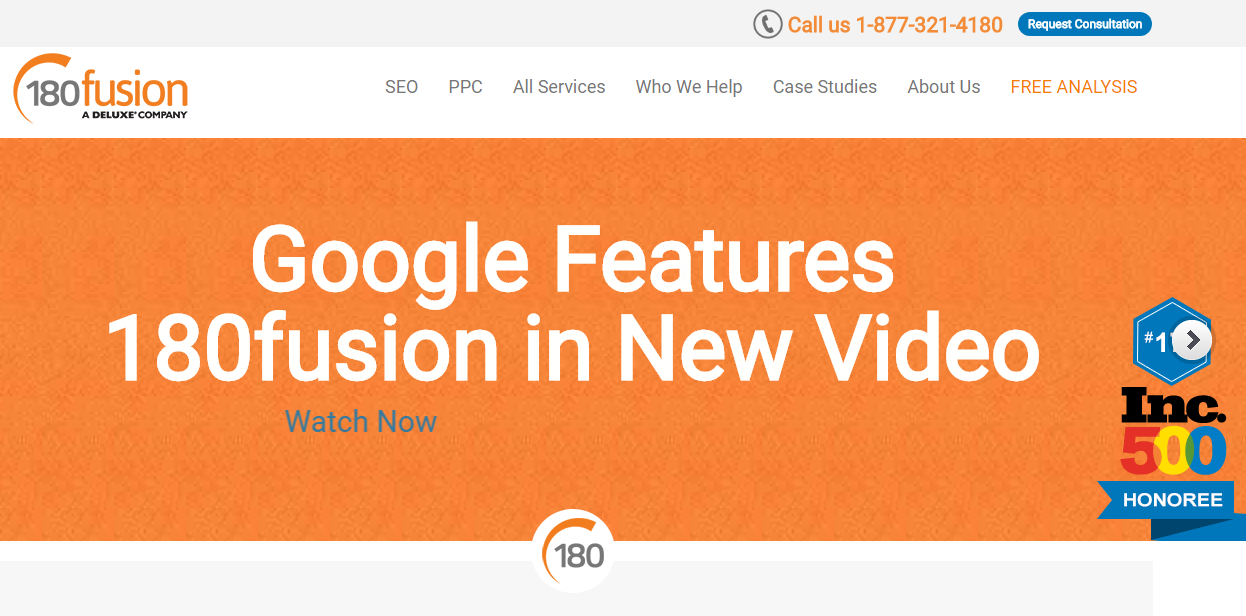 WebTechs helps customers with researching and analyzing keywords for better rank. They will find the most searched "keywords" in specific industry/niche and optimize customers website to rank for those "keywords" specifically.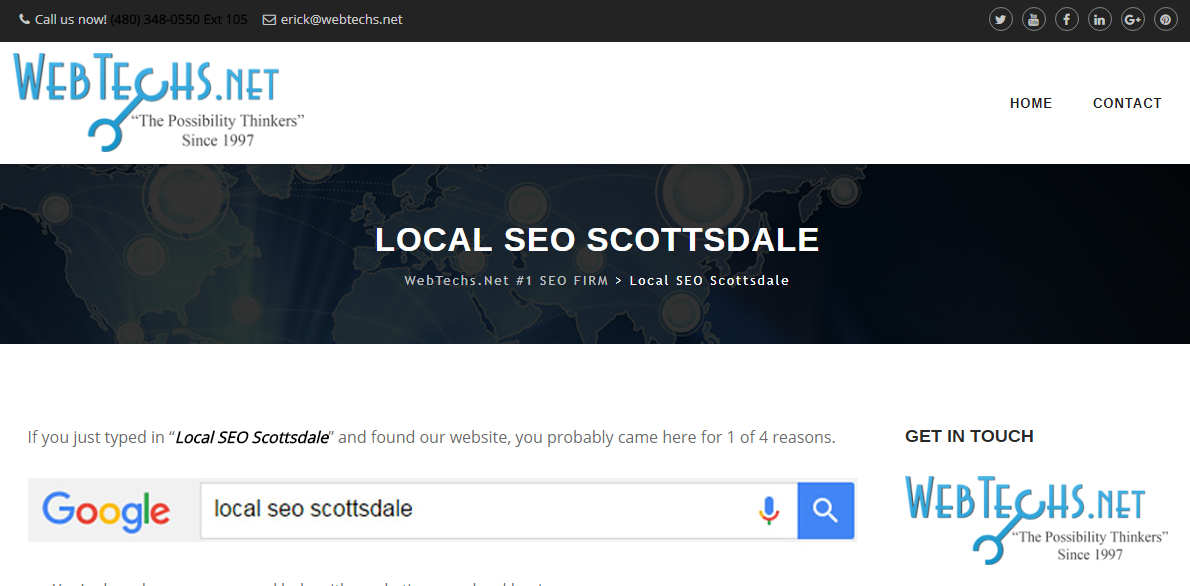 CallSEO.com is an Orange County, Ca-based digital marketing agency design to help small businesses and established companies of all sizes take advantages of organic search. They specialize in digital marketing, and keep up in an industry that is constantly shifting algorithms.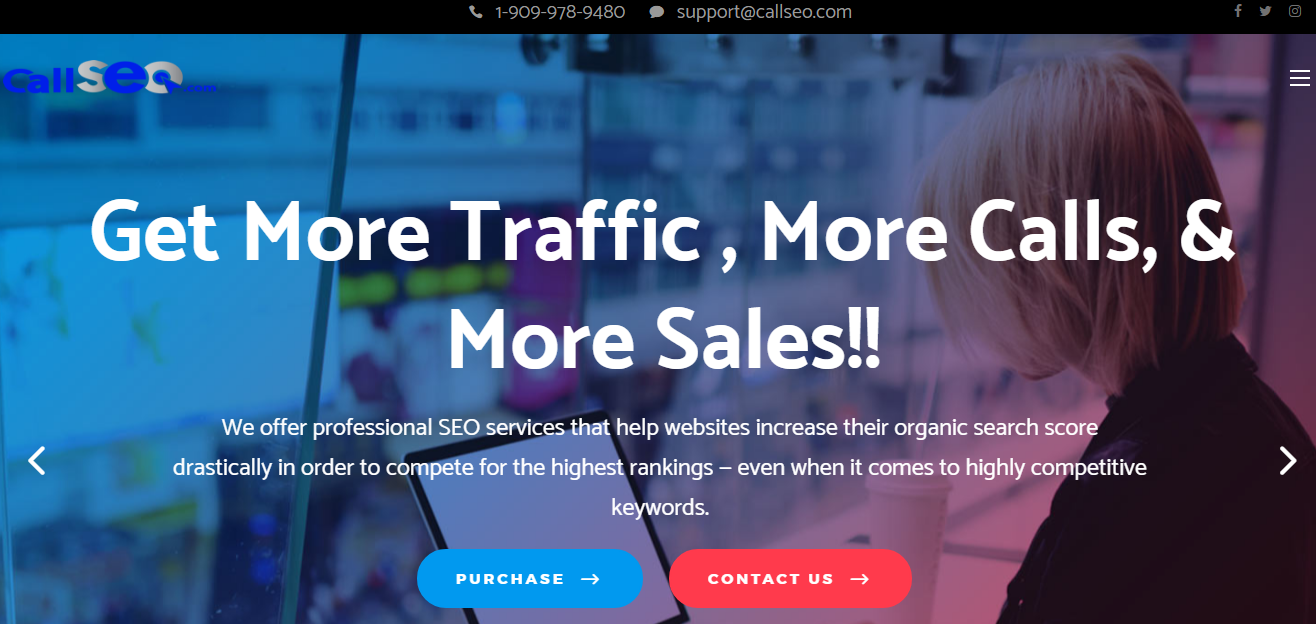 ProFromGo Internet Marketing (PFG) is a Veteran owned small business that provides creative inbound marketing services to a wide array of clients. PFG also provides software tools and training to help our client's internal sales and marketing teams operate more efficiently, while giving owners and executives the reporting and oversight they demand.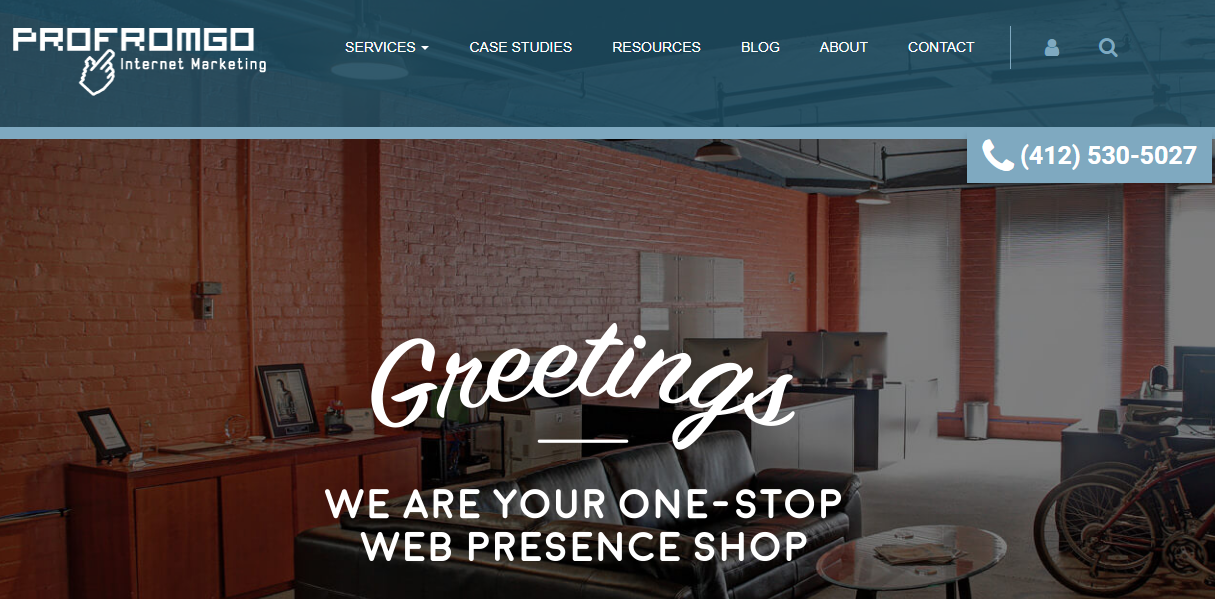 UZU Media looks for authentic connection with the clients as they strive towards the goal of providing the best possible service to them. They create strong content, brilliant design, and the newest technology to create a powerful branding and online marketing experience for clients.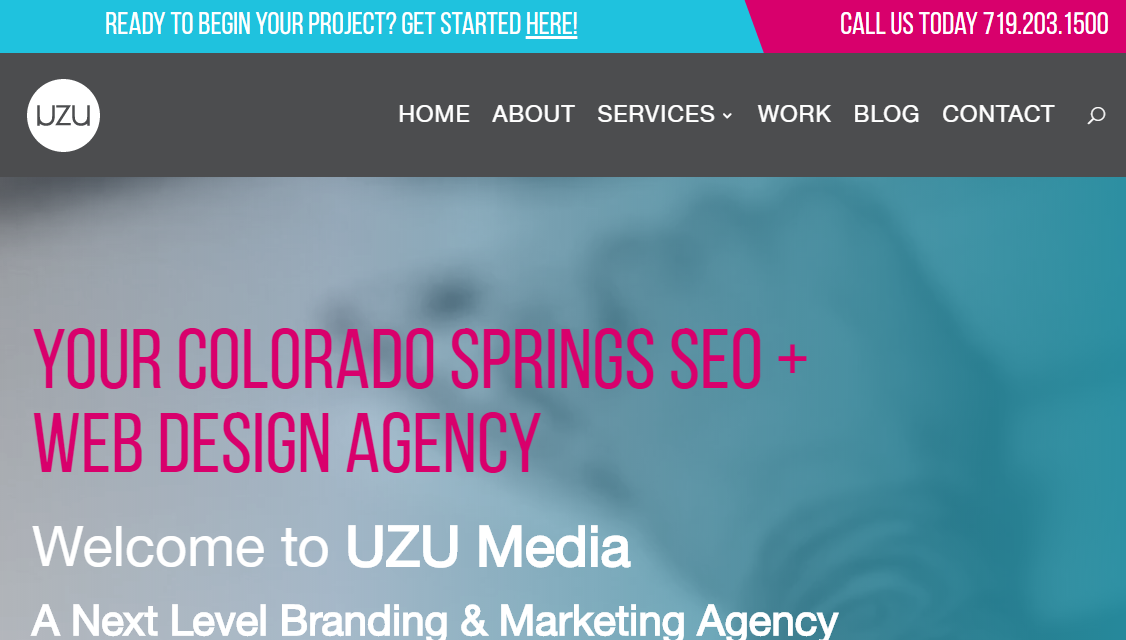 Adlava creates creative business, strategy-driven solutions that help companies to find its voice and share its message with the world. They help with digital marketing and custom digital platforms.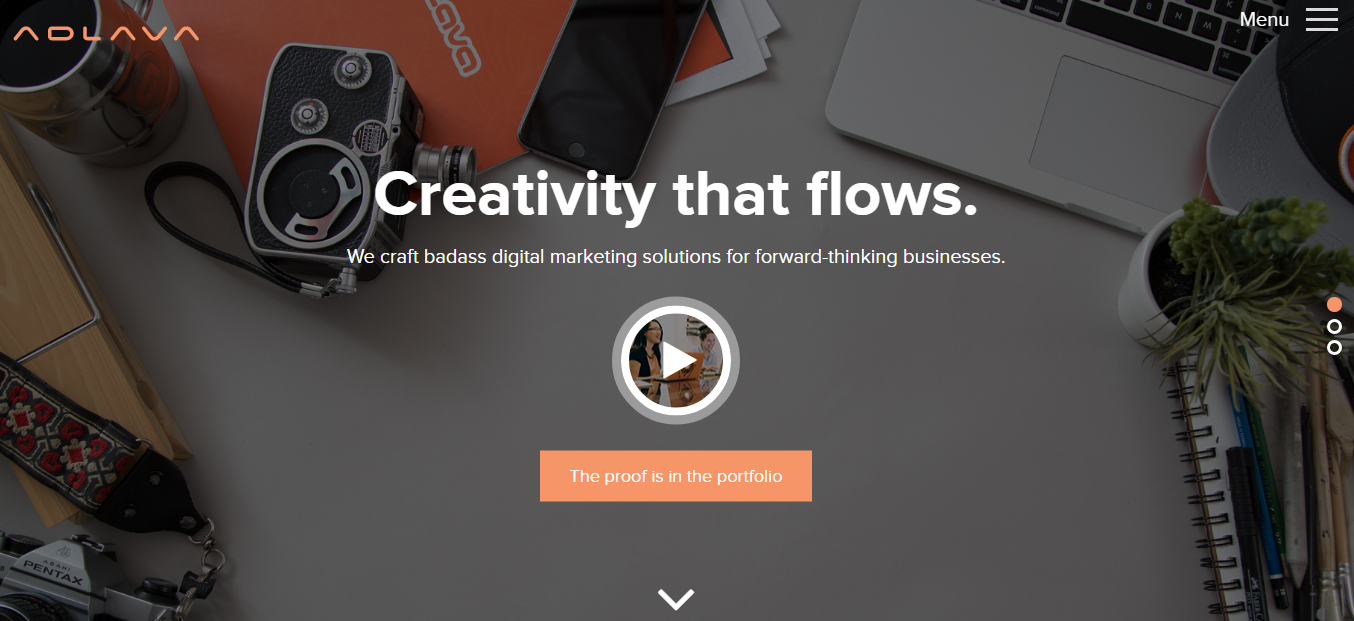 Coronation Internet Marketing leads in the Vancouver marketplace when it comes to Internet marketing programs, and offers a bundle of services to their satisfied customers.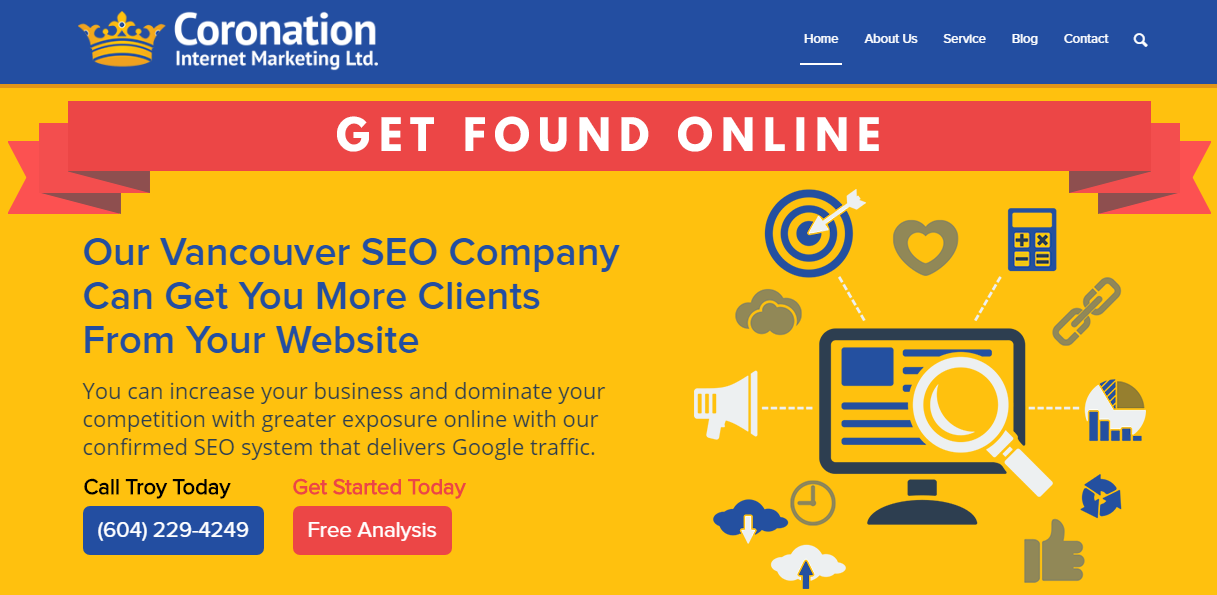 Team P5 Marketing helps companies reach their high rankings and always keeps them satisfied by giving and sharing great knowledge with SEO marketing and it's benefits.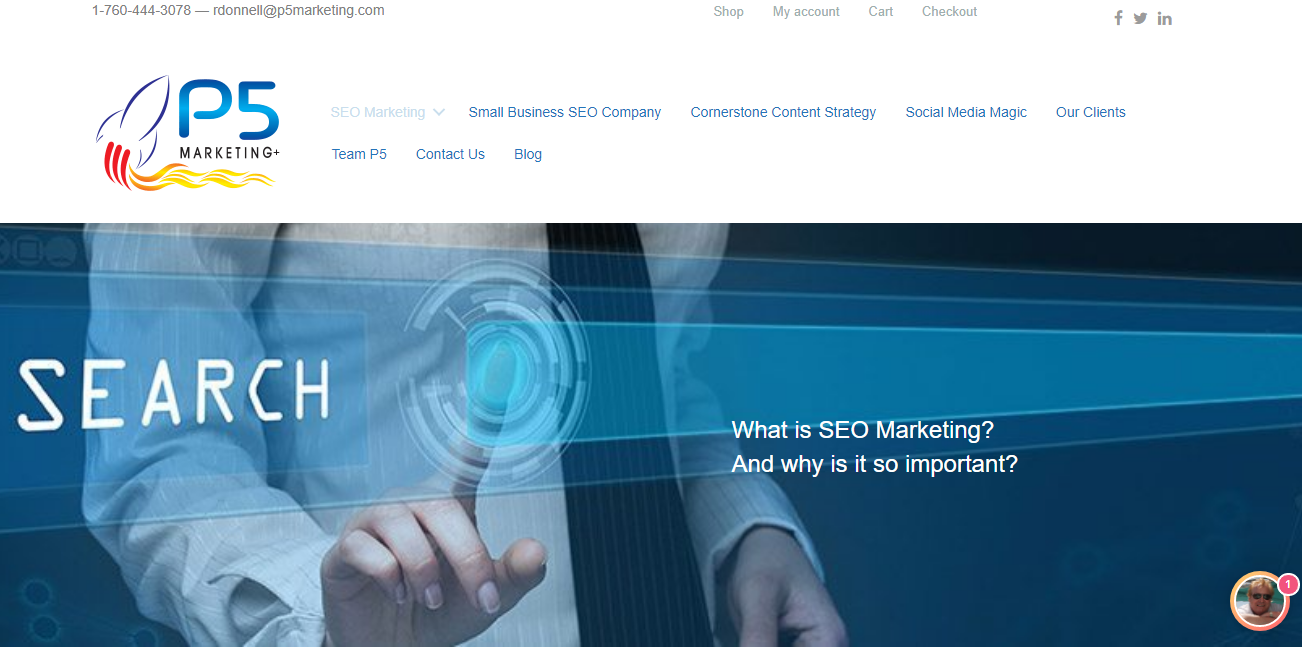 Joint Effort Marketing Group is a Cincinnati SEO (Search Engine Optimization) firm that uses strategies such as social marketing, Content SEO, pay per click advertising, video production and many more. They also offer help with Web Design.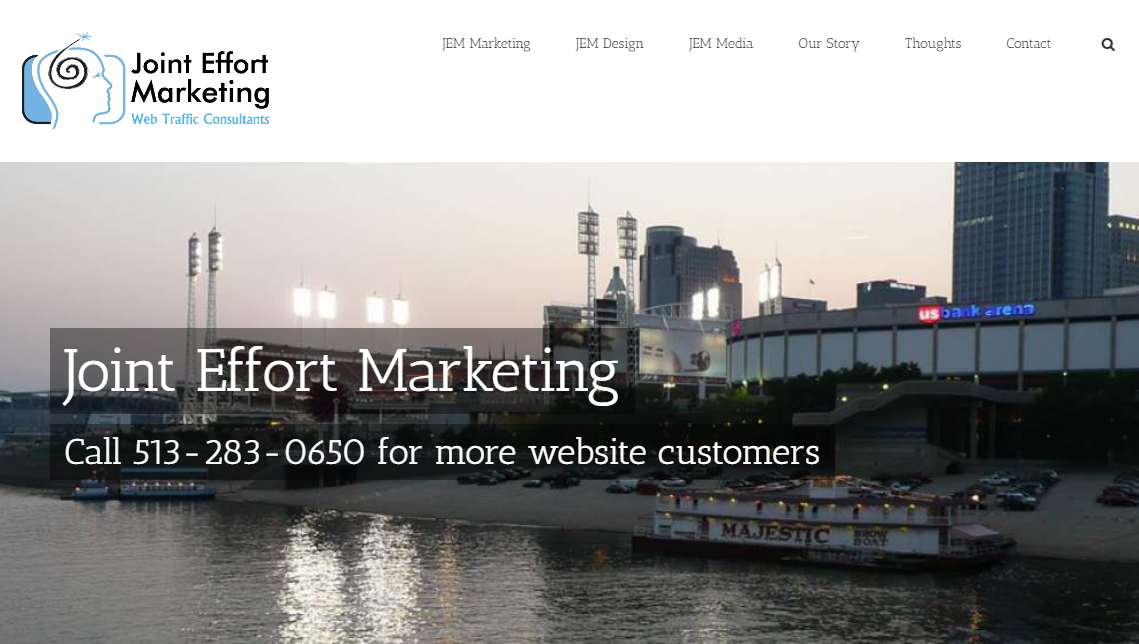 Howetek Creative team are results-driven, nationally recognized digital agency. They help to build and market a powerful online presence for companies who want to rank better online.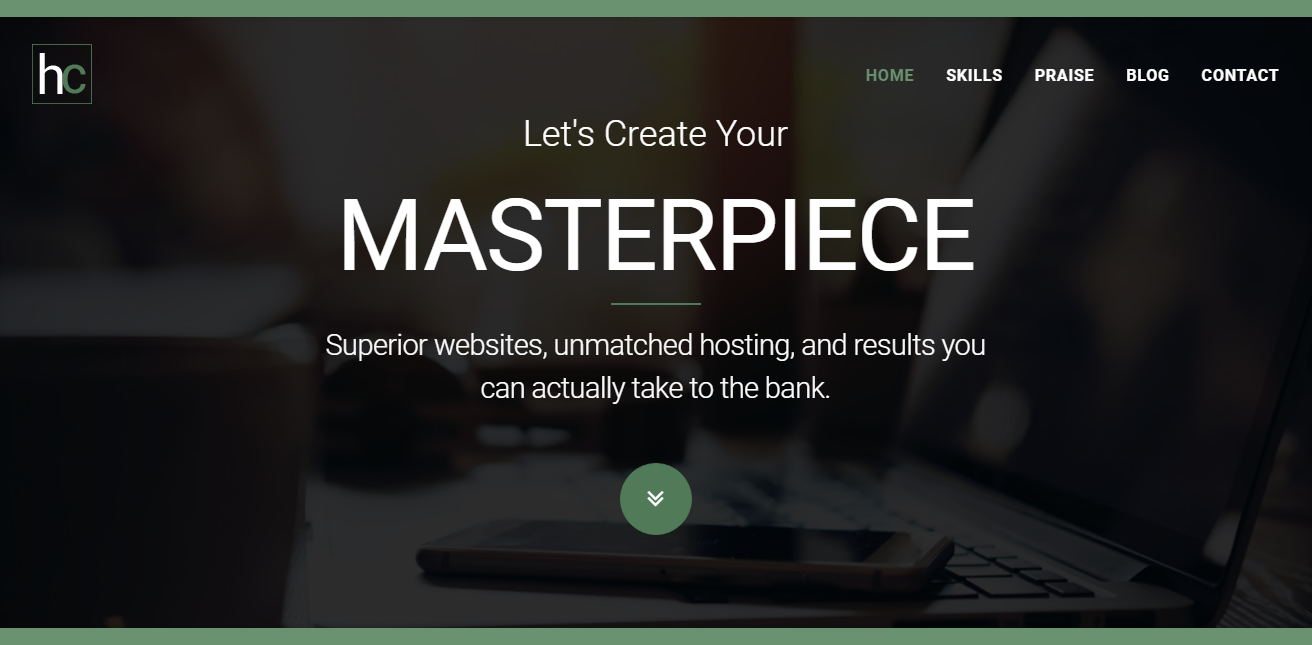 SEO Fuel Marketing works closely with clients to determine their specific needs, constraints and business goals to generate measureable, sustainable results. Their marketing strategies enhance companies brand presence online by helping attract new prospects and increase website traffic.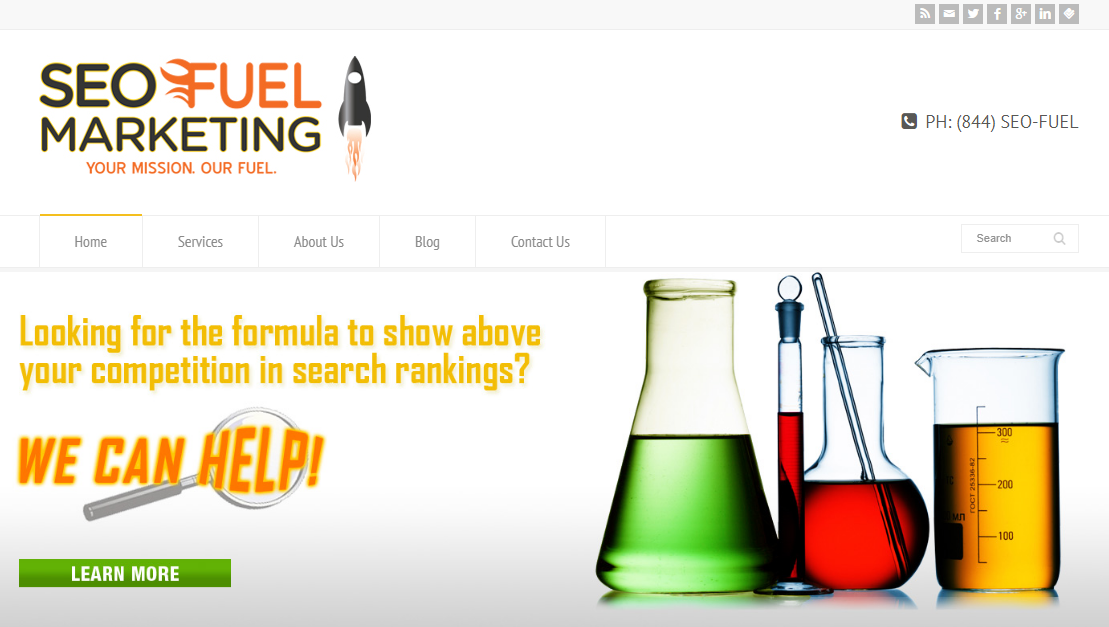 Tactical SEO is a SEO Firm focused on Integrity, Quality, & Laser Guided Results based in Denver, Colorado. They offer help in gaining top organic search engine rankings for service based businesses throughout Colorado & the United States.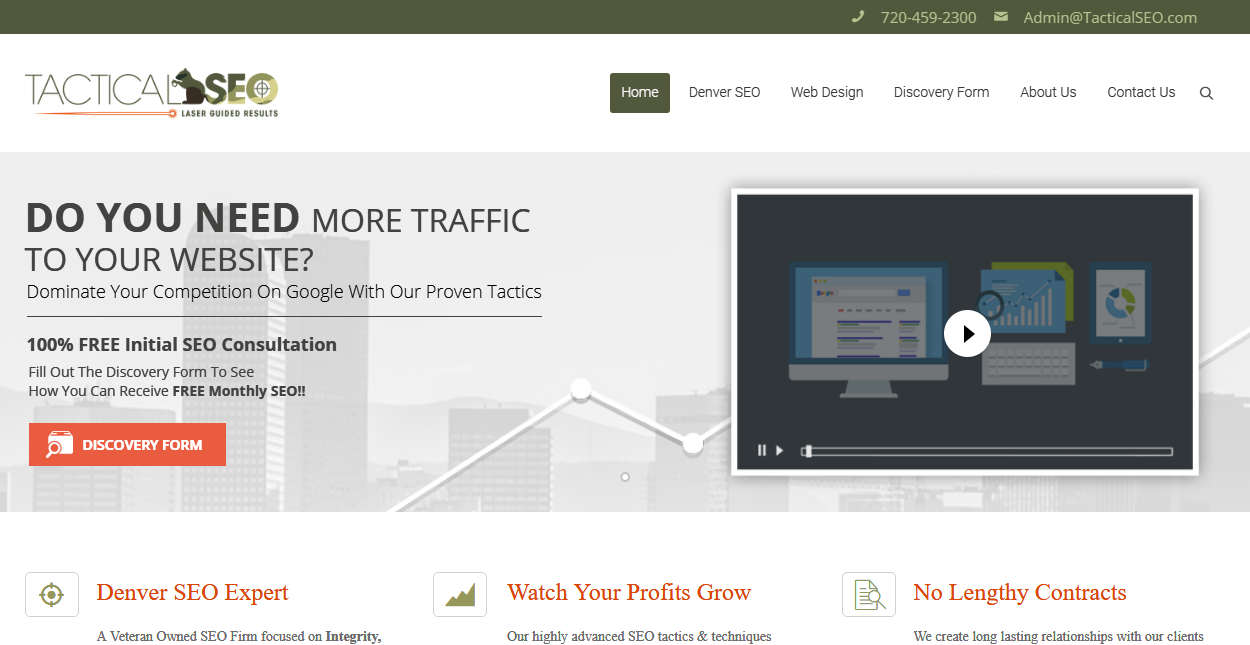 They help as a full stack SEO and Software company which gives On Site Consulting. MKE Software LLC offer full end to end integration that can be delivered in stages based on time and budget.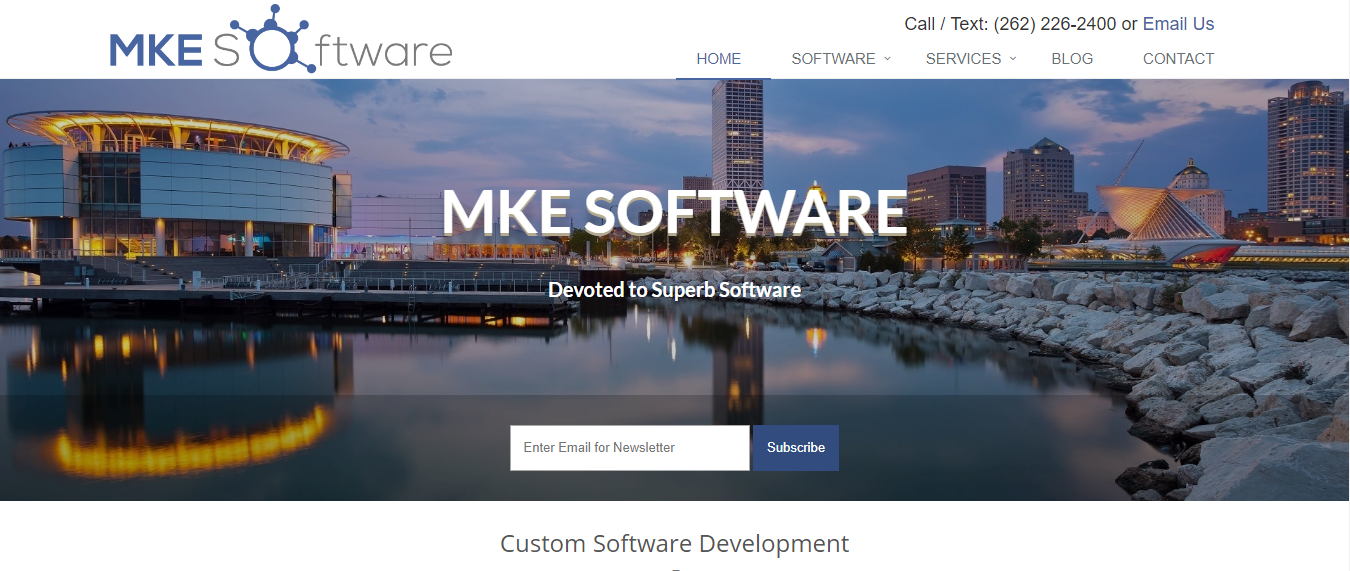 DriveTraffic Digital Marketing helps companies with digital marketing engagement and consultation on their strategy. They offer audits, coaching or full on consulting and work with a variety of industries, from SOHO (small office home office) entrepreneurs to enterprise level clients and everyone in between.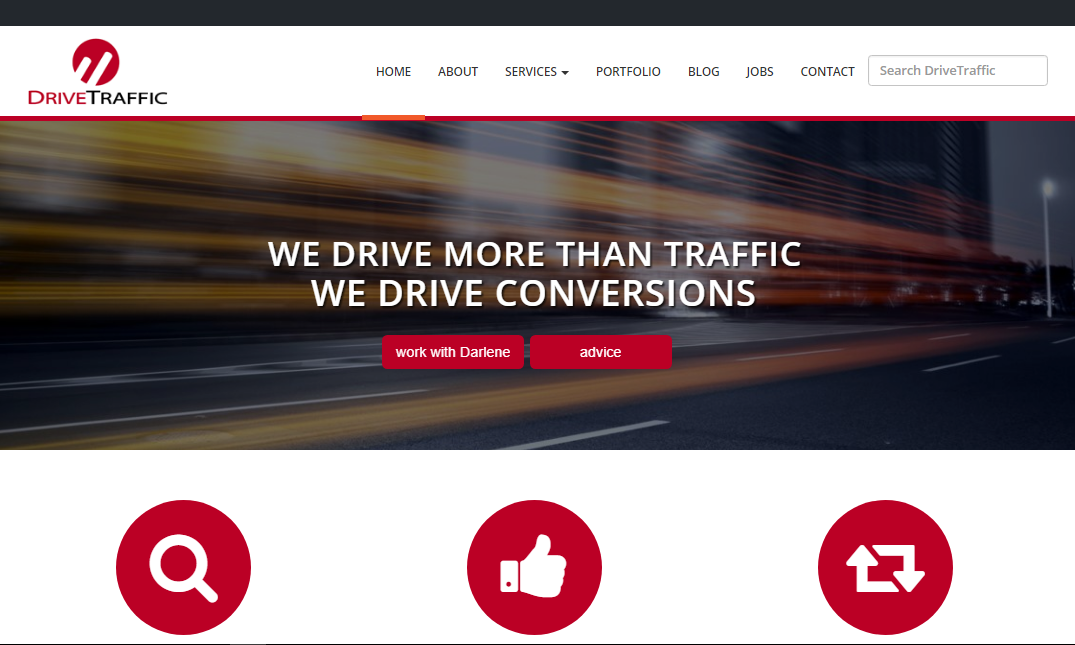 Fang Digital Marketing is a Los Angeles based, boutique advertising media agency specializing in digital media, including search engine (paid and organic/SEO search) and social media marketing, and much more.  Founded by industry veteran, Jeff Ferguson, Fang Digital Marketing serves clients such as Belkin, Billabong, CBS, eHarmony, The Smithsonian, ThriveMarket, Sony etc. Their blog covers all areas of digital marketing, e-commerce, and entrepreneurship.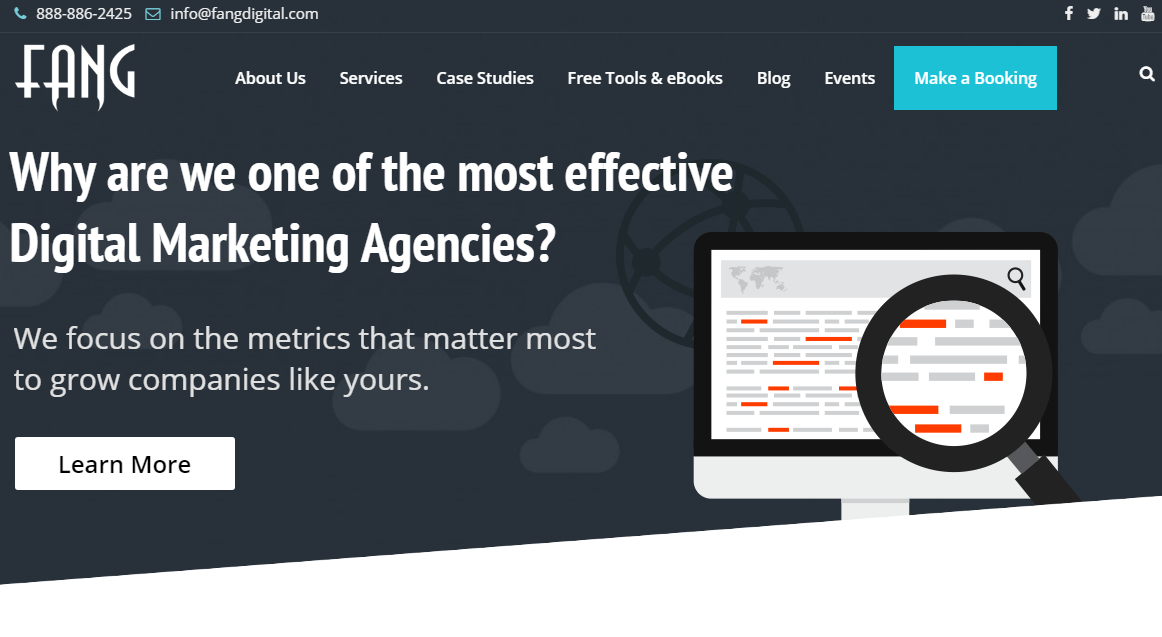 Midas Marketing is a digital marketing, SEO and web design agency in Portland, OR which help businesses get more traffic, leads, and sales with great websites. They also run digital marketing campaigns focused on delivering high ROI.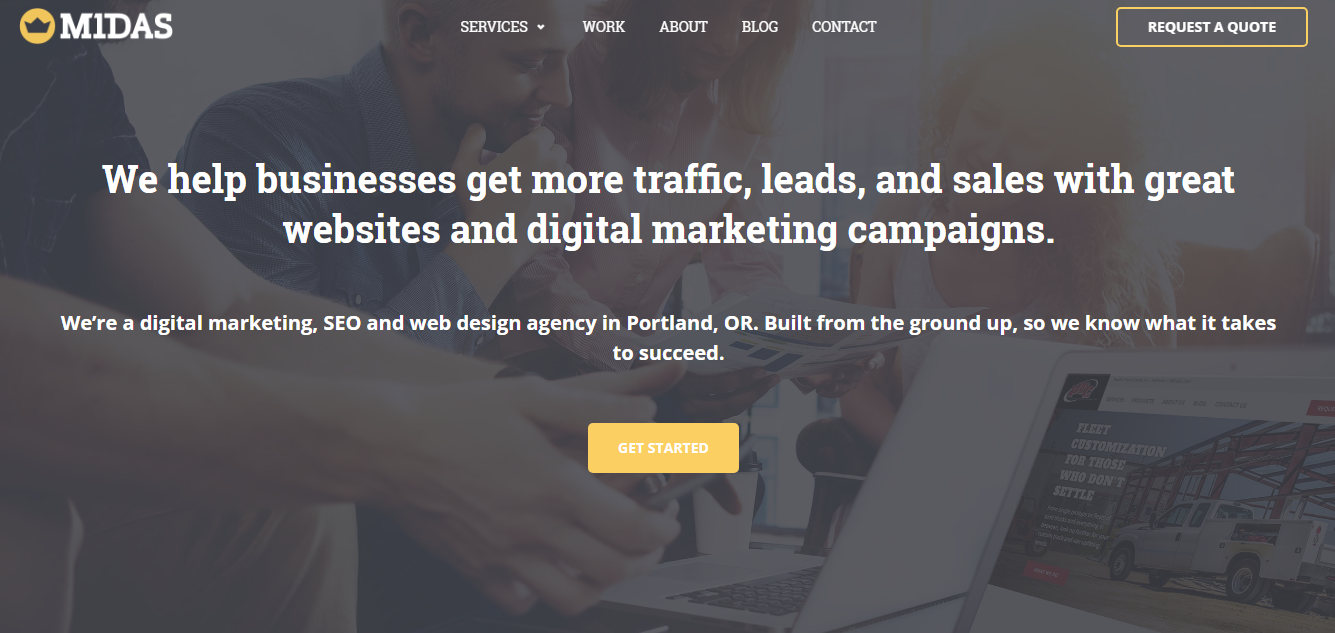 GoEdison specialize in effective digital marketing strategies that allow companies to achieve their marketing goals. They have a key focus on digital marketing, content creation, and turn-key branding. Their blog offers great services and info about building likability, trust, and a genuinely engaged audience for company businesses.
SEOFIED is helping wide variety of small and medium sized businesses from all over the globe to grow and prosper by utilizing innovative and proven techniques for website development, digital marketing and Social Media management.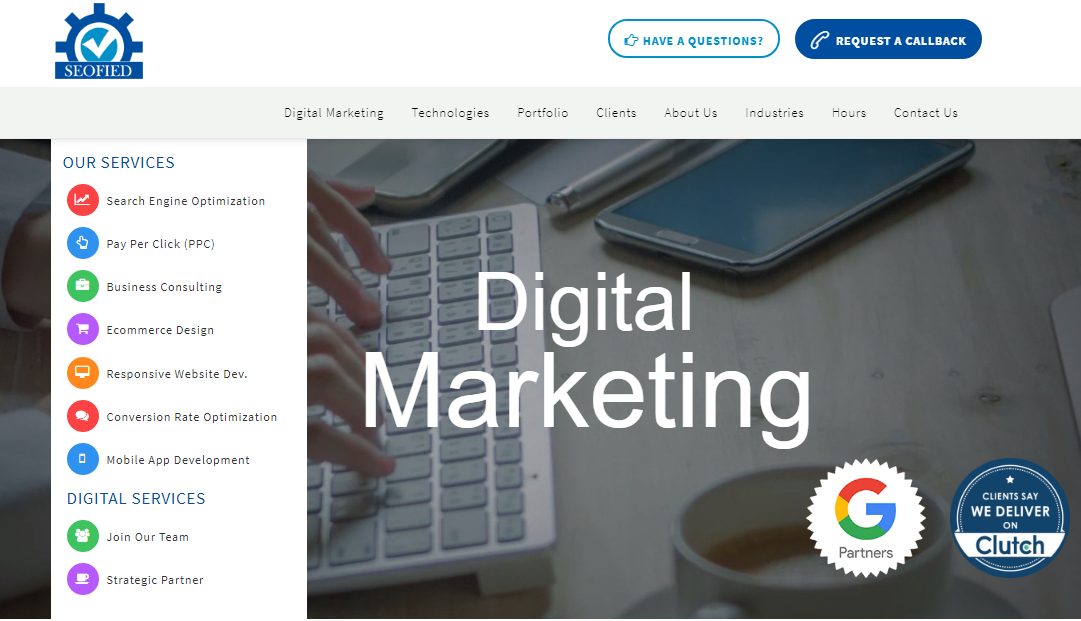 Christopher August LLC. is a social media agency which helps companies with delivering an ROI! They blog about growing online presence and social media marketing putting together quality content to target audience.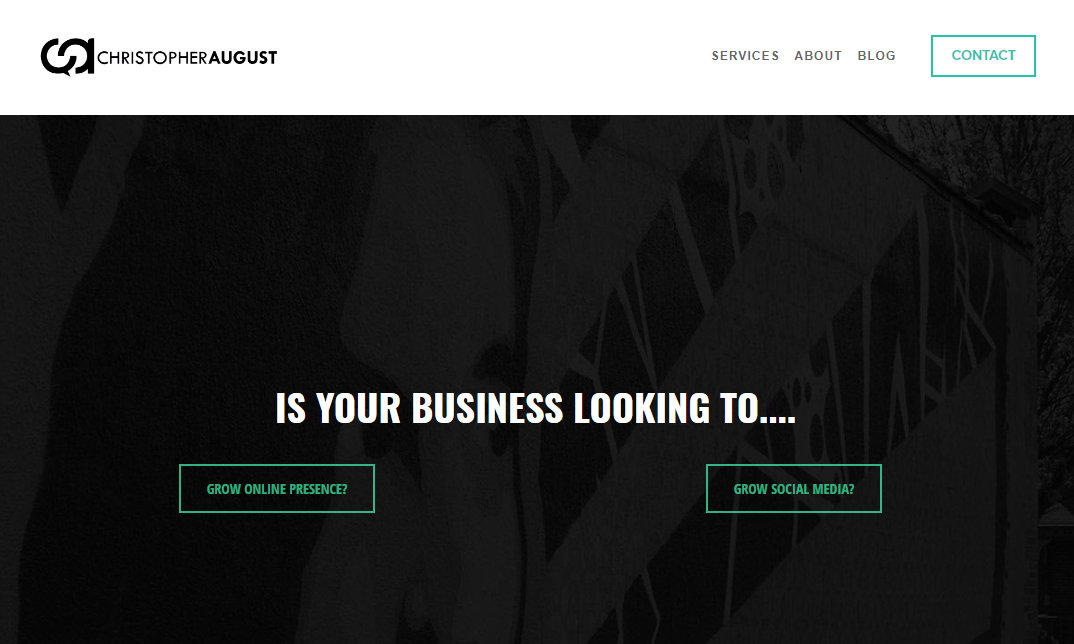 Power Digital Marketing is a full service digital agency in San Diego that every day temperature checks industry changes, trends and personal successes while noting them on their blog. Real time insights, proprietary processes and expert opinions are shared in each post offering top of the line information from the most credible of sources.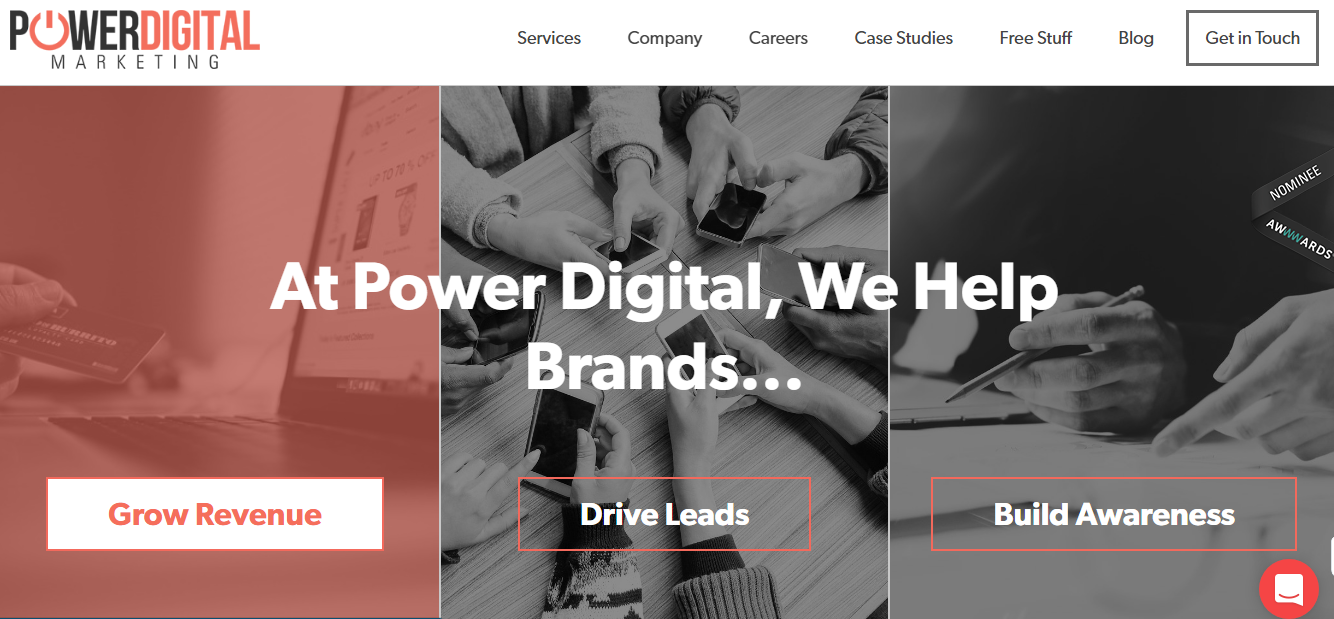 Marcher Internet Marketing's Blog is all about SEO and PPC best practices, and offers information's about great ways to boost your businesses sales.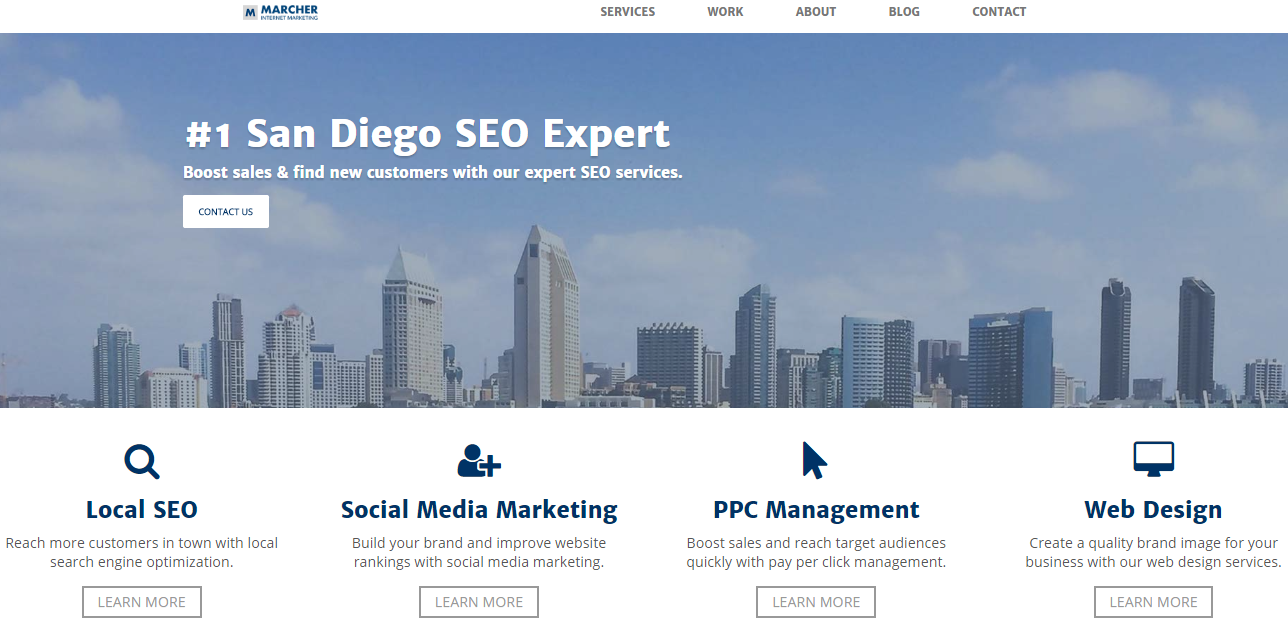 From SEO to PPC, LeadHub handle all aspects of your company's online presence. They help with building brands, increasing leads, managing companies reputation and engaging community with customizable internet marketing services.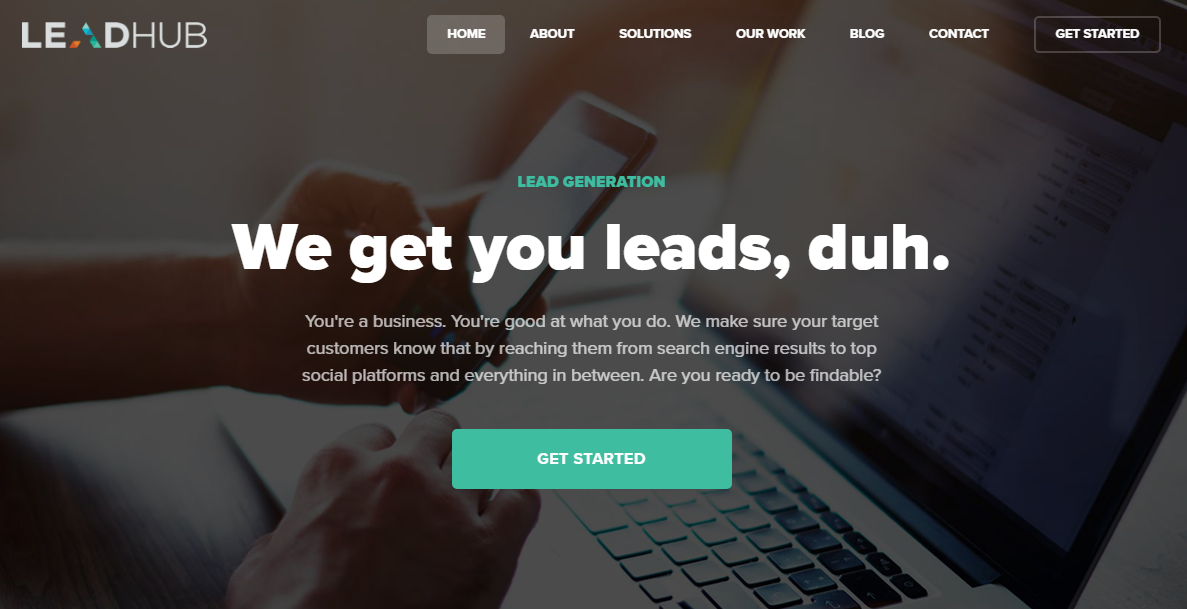 Founded by Chris Rodgers in September 2012, Colorado SEO Pros is a boutique SEO agency providing a suite of inbound marketing services for small and mid-sized organizations, from international enterprise corporations to technology start-ups and E-Commerce businesses across the country and abroad. Their blog covers varieties of great info about SEO, inbound marketing etc.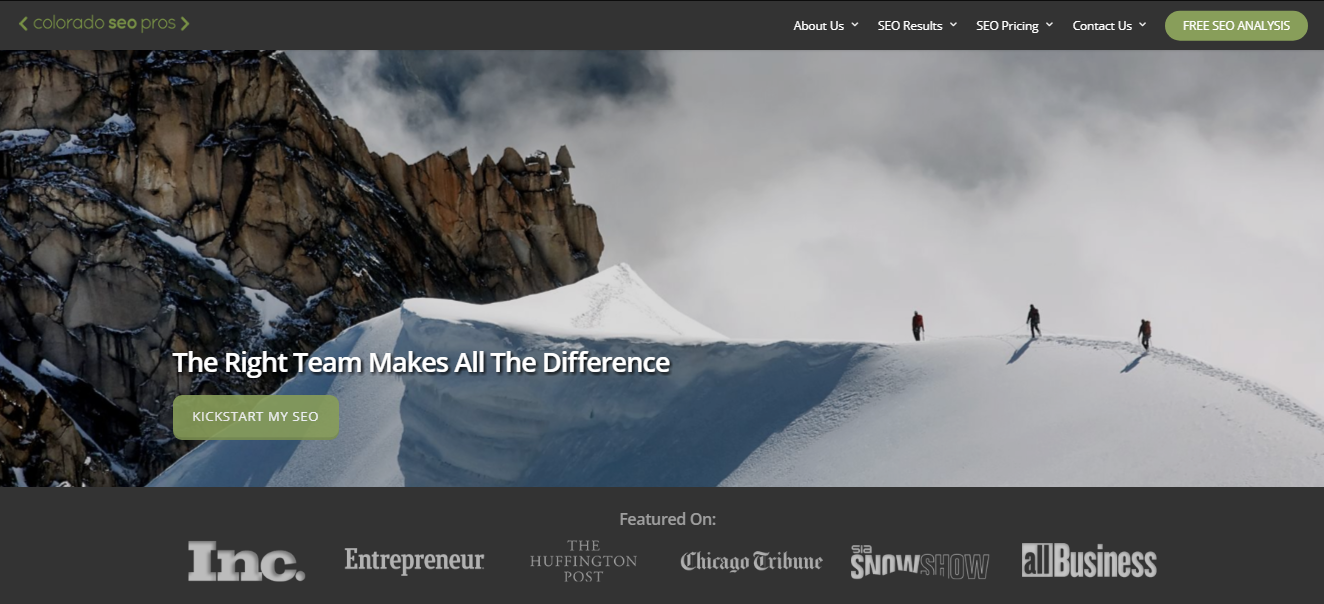 RiseFuel is a search marketing agency drawing on years of experience from within the world of digital marketing and in business operations. Operating in Charlotte, North Carolina, they help companies with website design, social media engagement, search marketing, and web/mobile development. They blog about Digital marketing services and strategy to help reach business goals.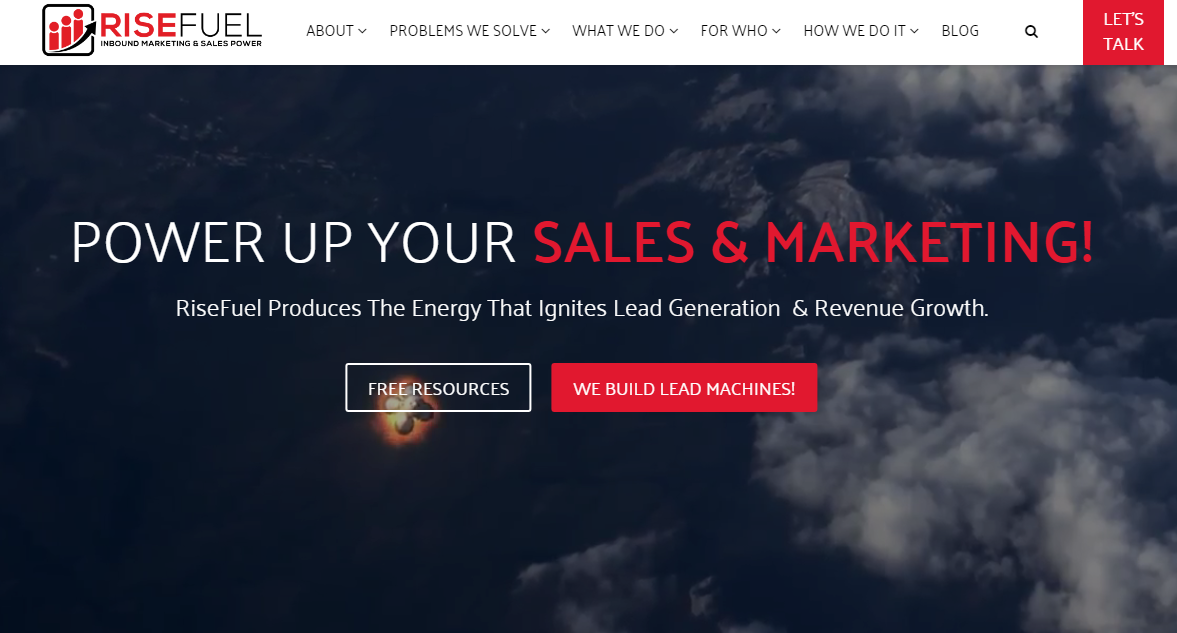 CWR SEO strategy centers on gaining rankings, faster and more effectively. They test algorithm changes obsessively, keep their costs incredibly low, and move sites in competitive markets obscenely fast. They blog about website optimization tactics that enable companies and individuals to achieve optimal placements that generate lots of leads that turn into sales.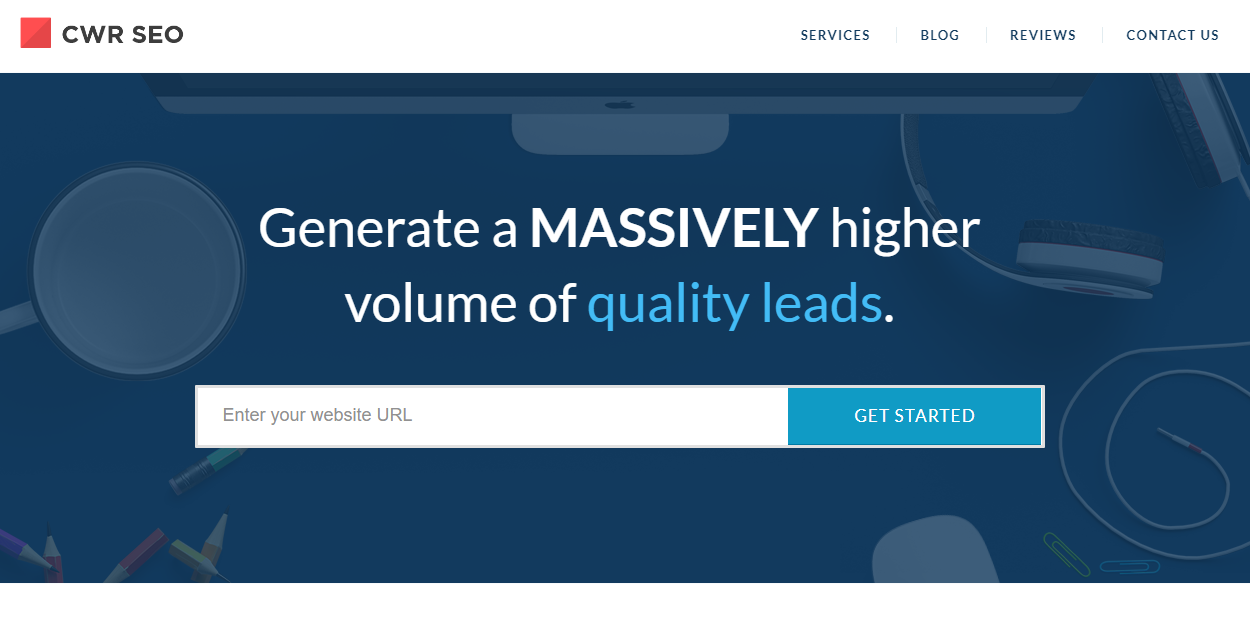 With SEO Business Blueprint program companies know how to get phenomenal results for their clients, charge a great amout from clients for SEO services and feel good about doing it knowing they are providing great value to them.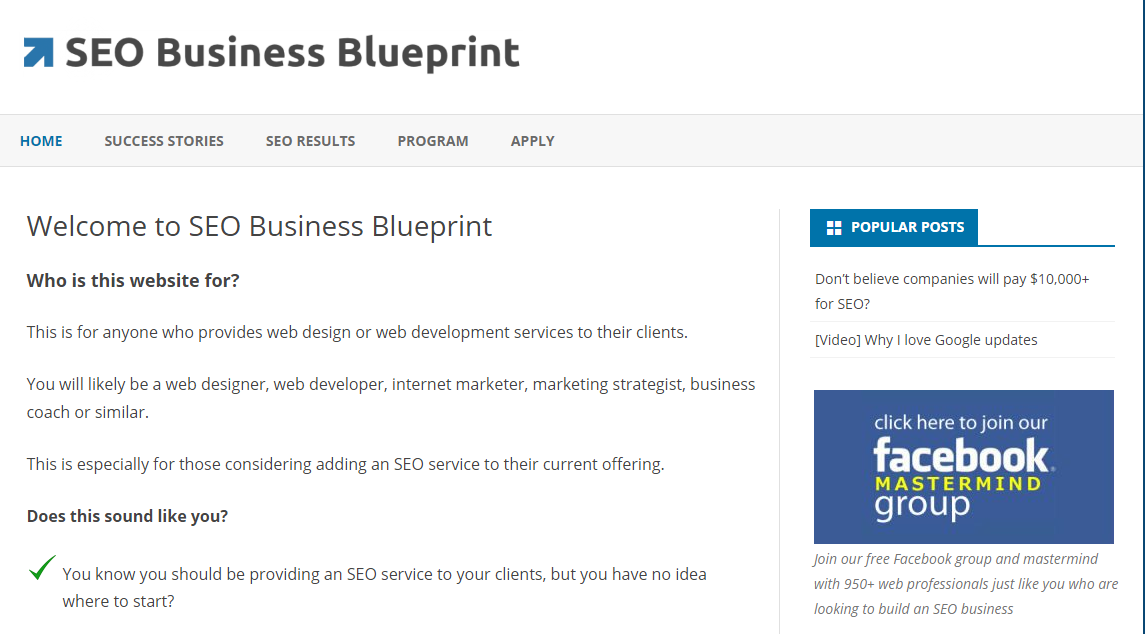 Revved Business is an online marketing and lead generation company that simply loves to help local businesses build their online presence. They blog about understanding SEO and marketing strategies in order to make a better results to the companies.
Real Legal Marketing has over 15 years of experience in legal marketing, focusing on digital media in the last 10 years. They provide detailed reports on all blogging, social media activity, and search engine optimization activity with logins and passwords to every link to help companies for a better online presence.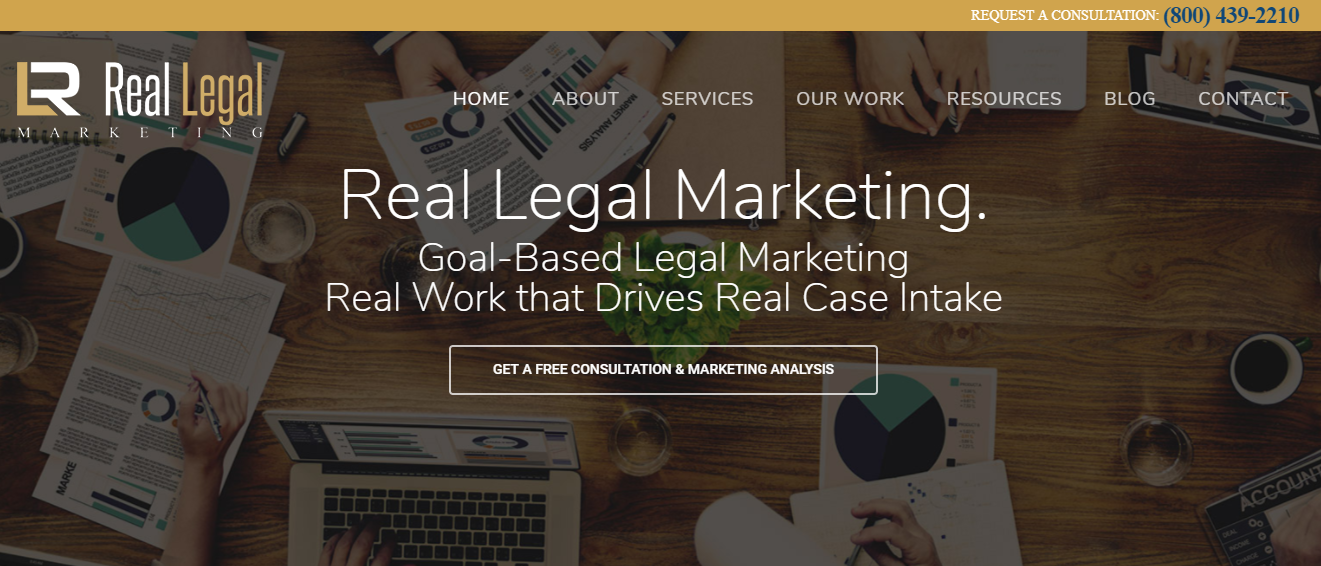 Local Child Care Marketing is a website development and local internet marketing agency focused on child care, daycare and preschools, headquartered in beautiful Reno, Nevada. offers websites and local internet marketing solutions specifically designed for the child care business owners.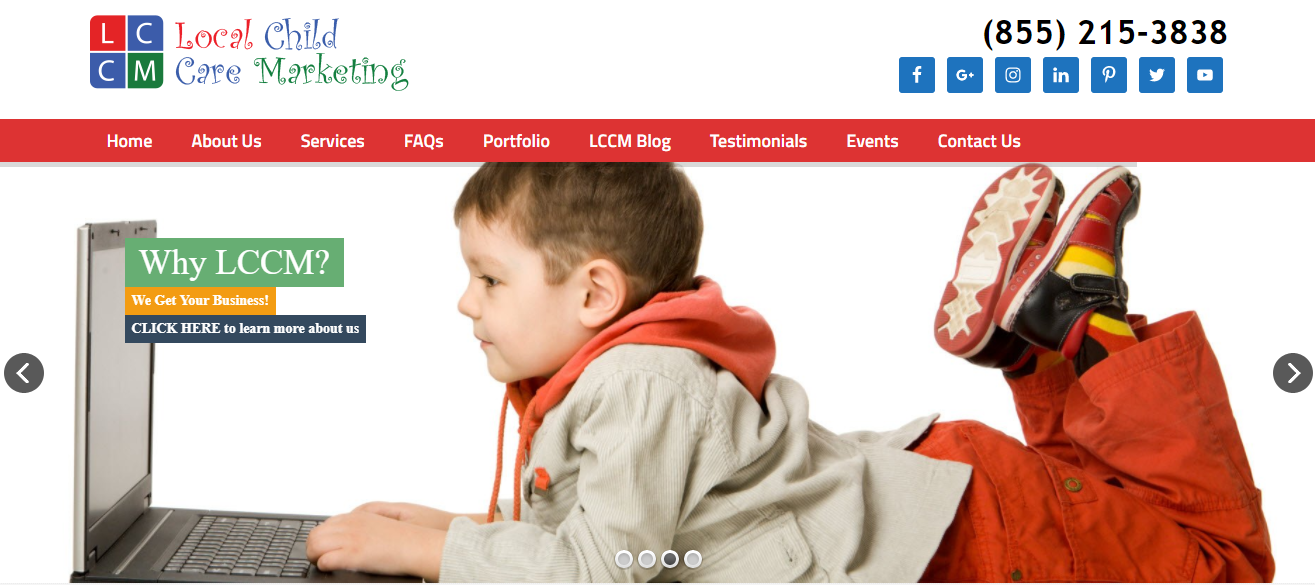 Financier SEO was founded by Leonard Parker. They specialize in working with financial advisors and professionals across the globe, helping them obtain page one placement on major search engines such as Google, Yahoo and Bing for their related keywords in their service area.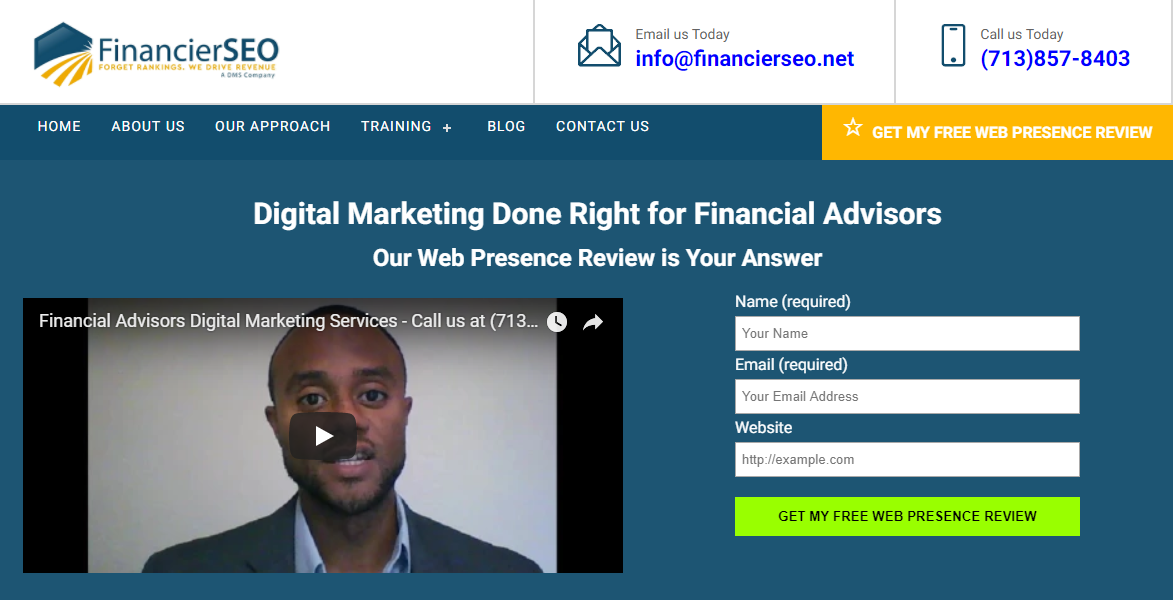 Orange Spot Lecal can help you improve your search ranking, increase the traffic to your website and fast track your internet marketing success.Their tools can help you in your quest for local and national search engine dominance and you can find interesting facts too on their blog.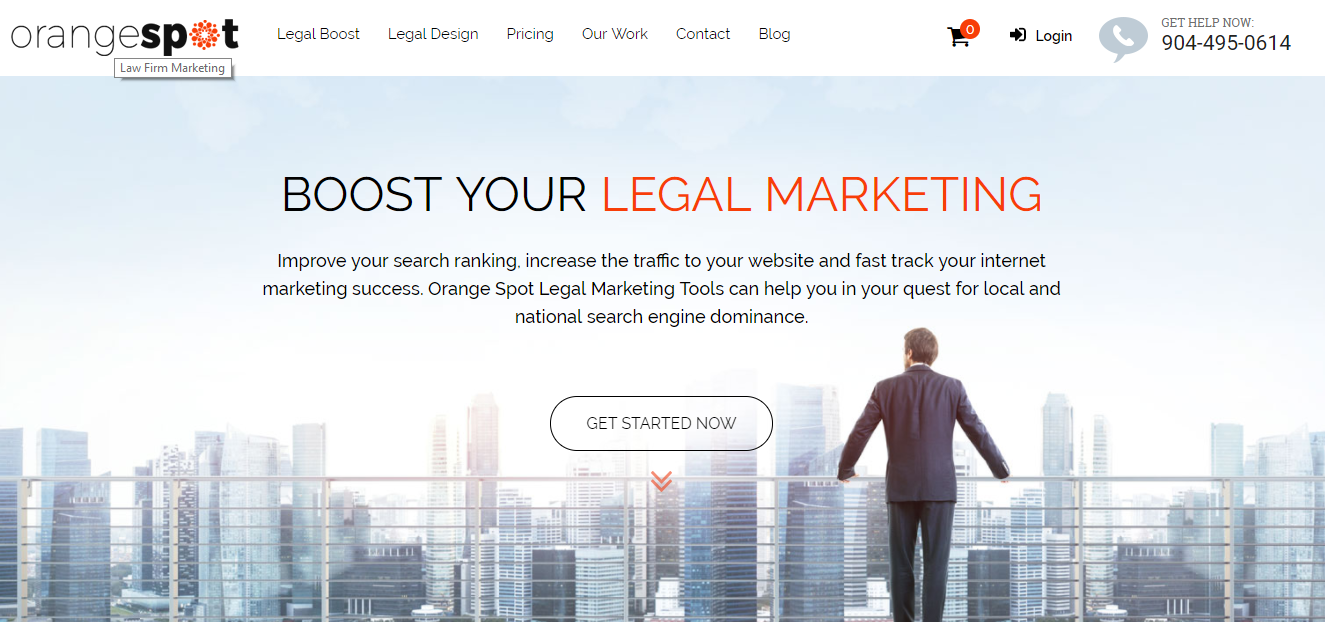 Digital Agency is a digital marketing agency from Pakistan, currently working with different international and local project's. They help people build business profiles online and optimize their business.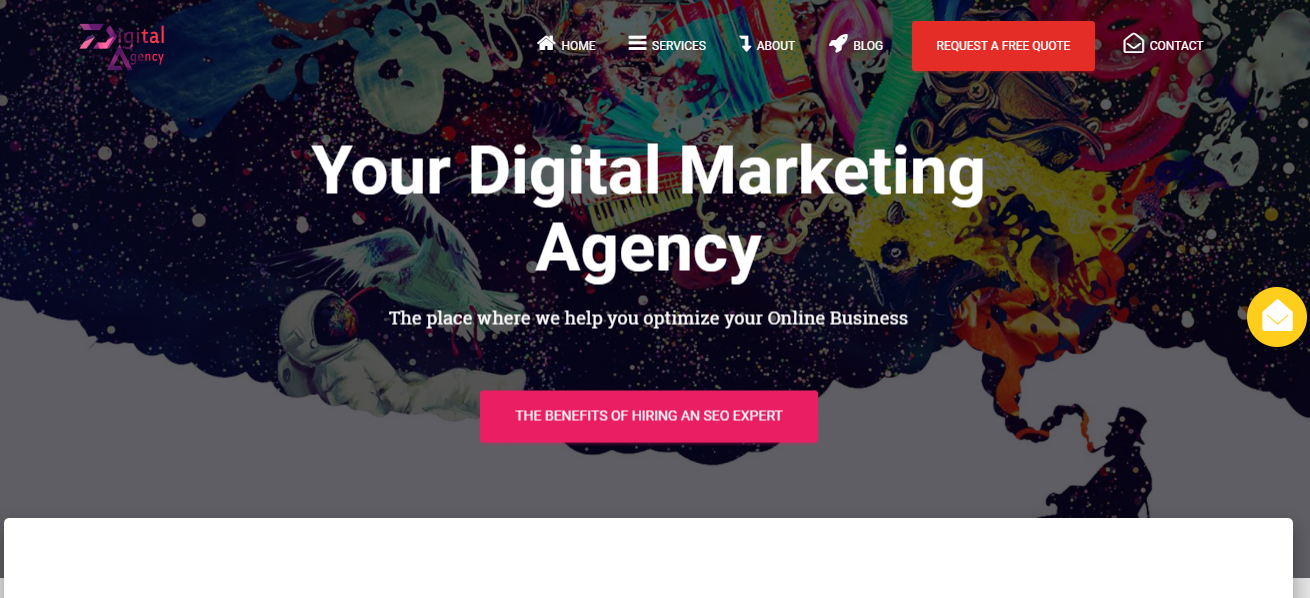 Kree8 is a digital branding agency whose goal is to encourage growing as a company by creating a strong brand, with continued support so that the company imprint will become an icon to shape the future. Their blog is full of useful information on digital branding and marketing.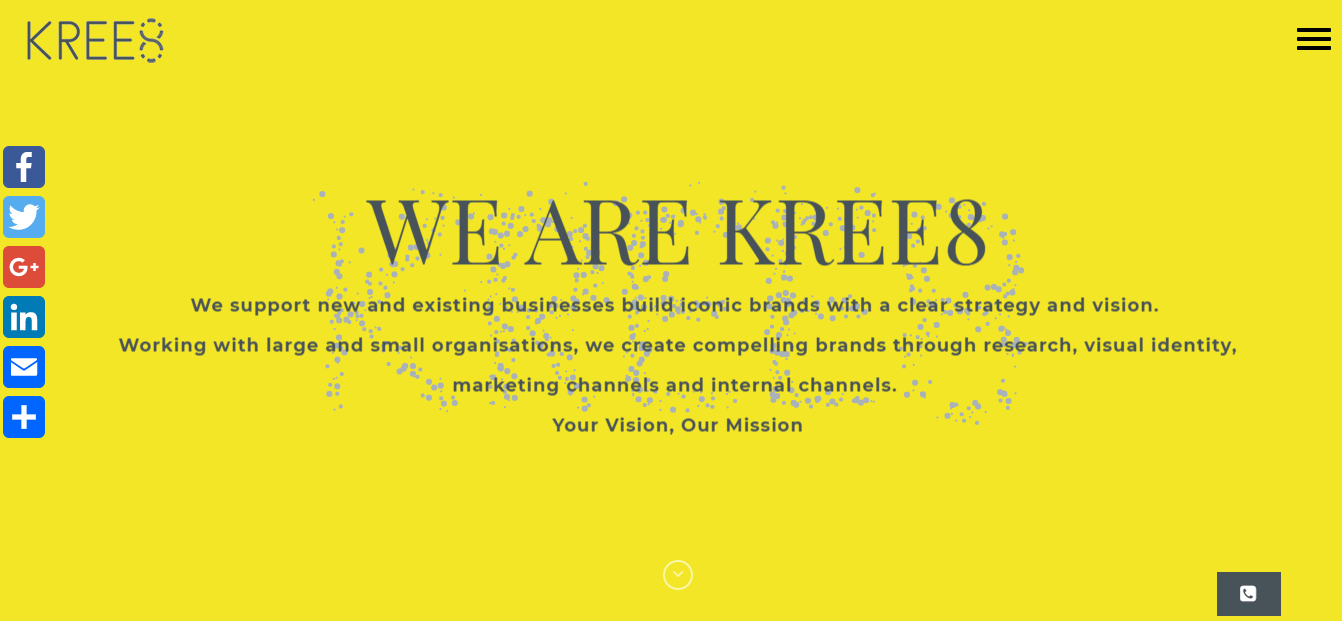 Brighter Digital is an Edmonton based digital marketing company with over 5 years of experience. They work with small and medium sized businesses to help them create and execute custom digital strategies to reach their goals which generally include growing traffic, leads, and sales.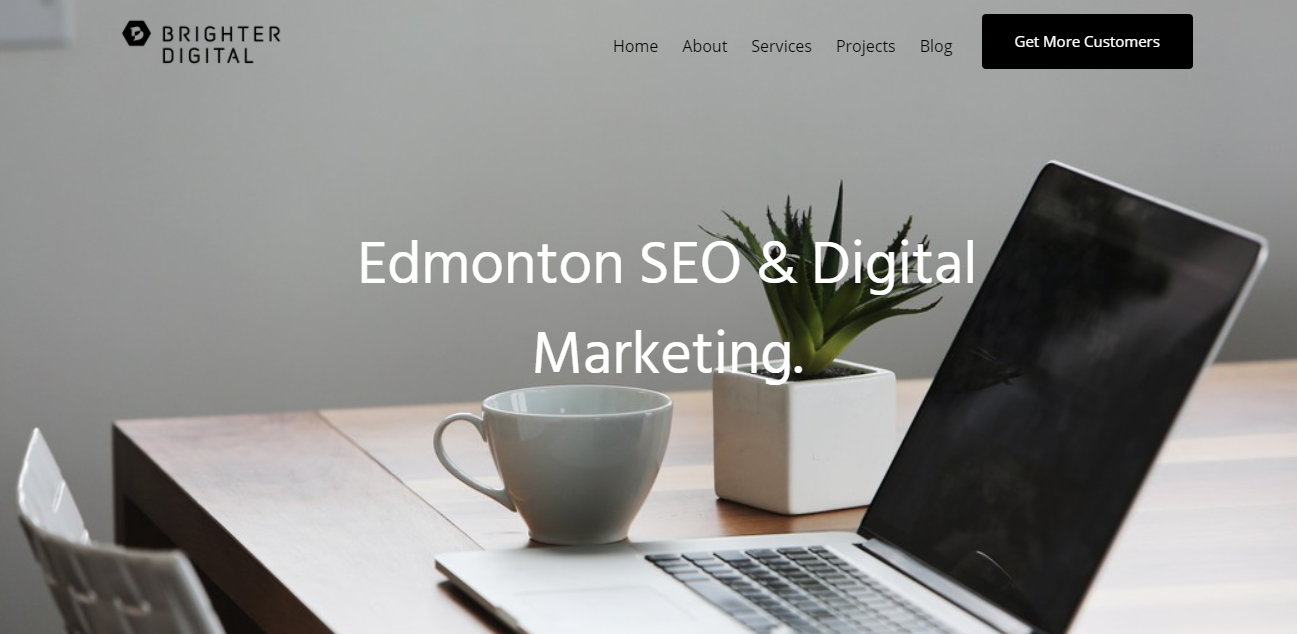 Novel Creative Agency is a full-service creative agency in Portland, Oregon, comprised of artists and writers, digital wizards and brand ambassadors. They offer help to companies with content developing, social media marketing and webdesign & development.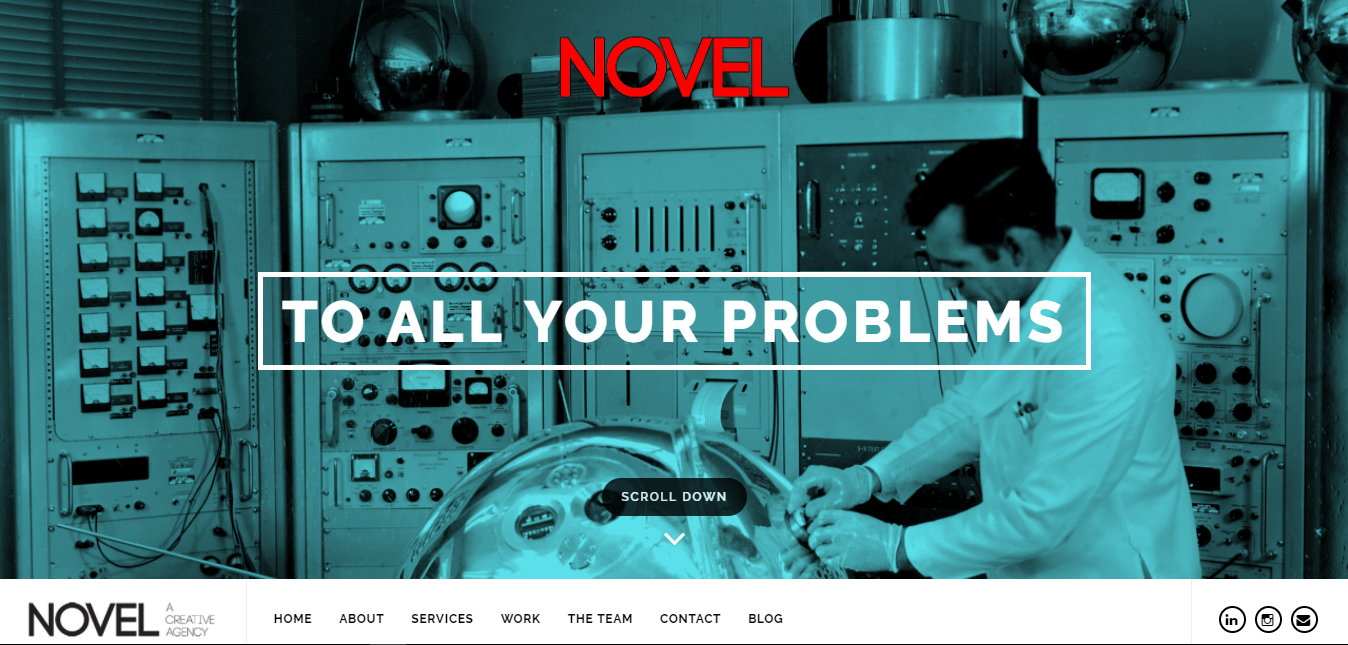 TheRightMargin is writing tool truly focused on helping writers accomplish their goals. Created by Shivani Bhargava they offer help writers through their writing journeys and toward the feeling of creative accomplishment that comes from finishing what they started by creating them a writers plan. You can find a lots of useful info on their blog.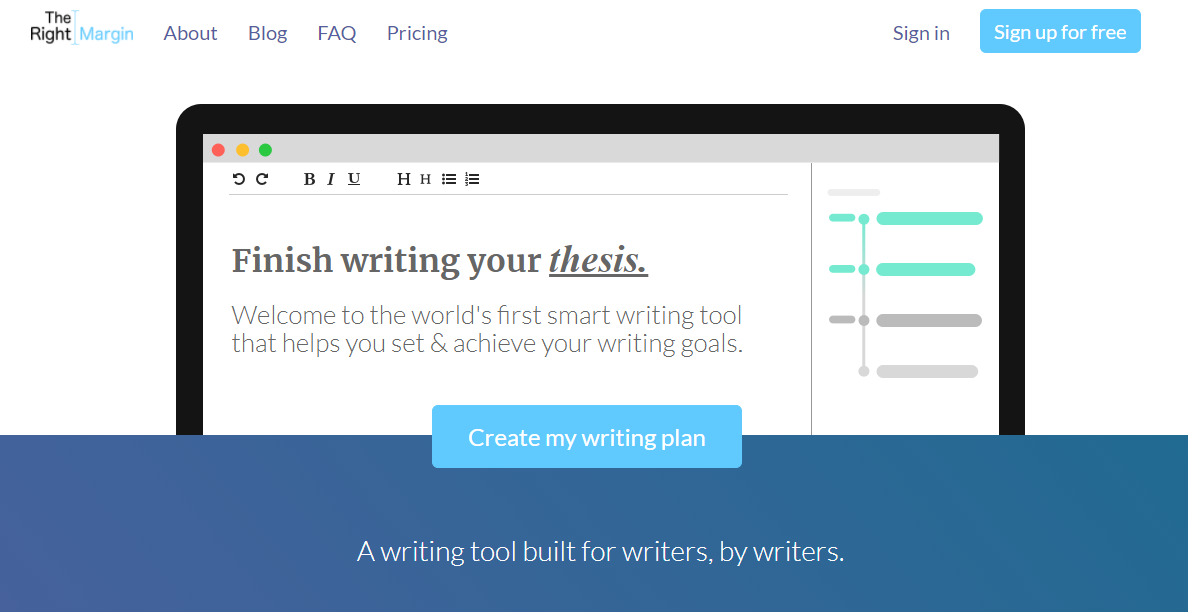 Saddleback SEO is a full-service internet & search engine marketing company based in Orange County, California. Saddleback SEO specializes in search engine optimization and related web marketing solutions with the sole purpose of growing businesses and improving companies reputation online.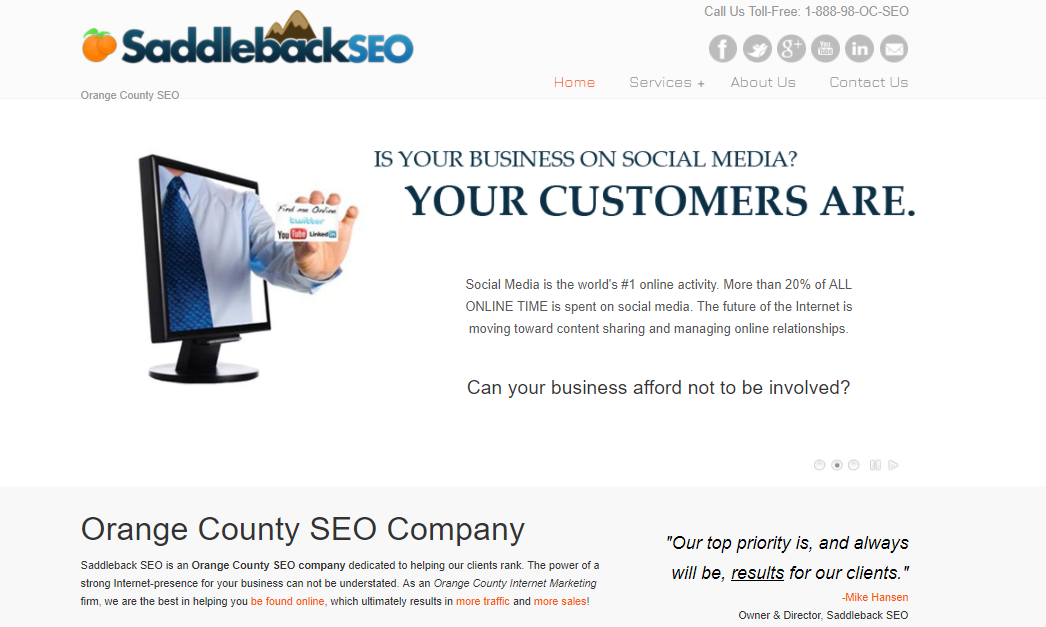 TIIT Solutions team of Web Developers, Graphic Designers, Animation Experts, SEO Experts, Content Writers and Project Managers offer help to create unconventional, compelling and highly user-centric designs to boost companies online presence.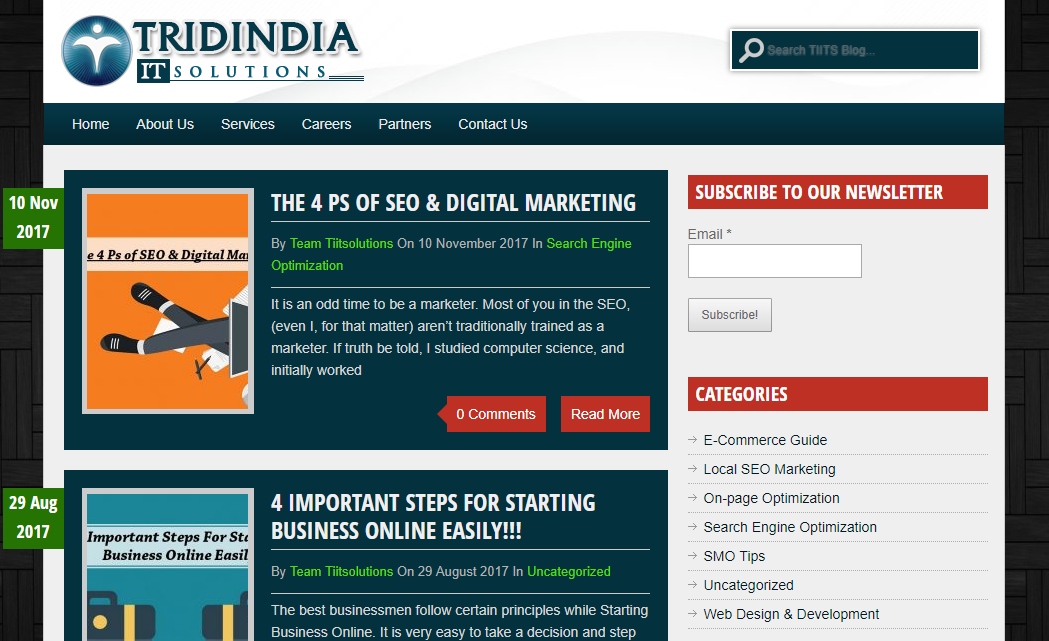 They have built the strategies and tested the tactics so you don't have to think about it. Magnetize.me are 100% behind what they deliver in SEO and digital marketing, always open for questions, and are always looking for wonderful new business owners to join their client family.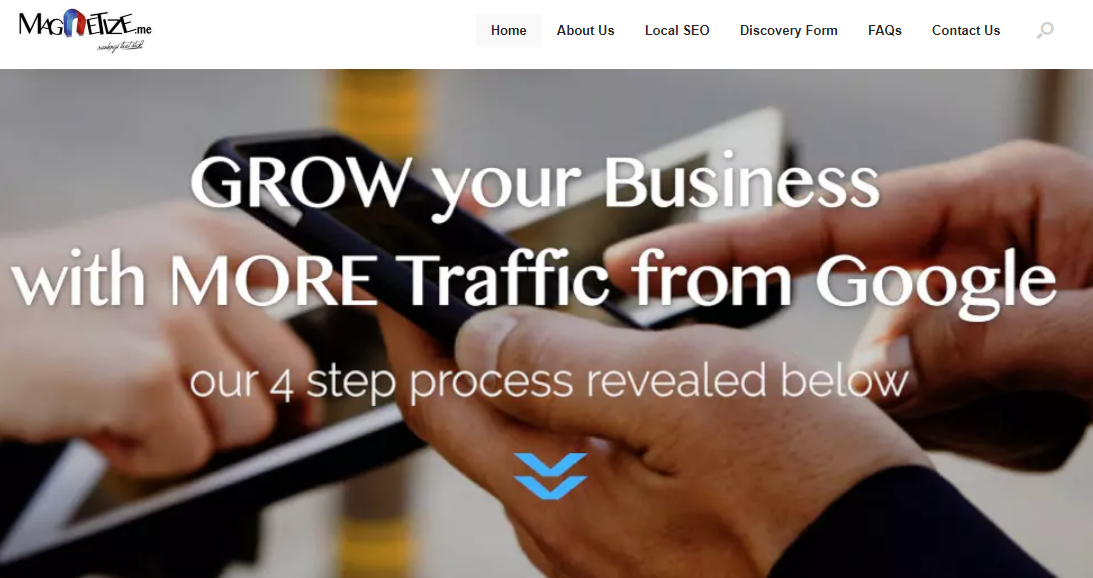 ShiftWeb Solutions is a web design and Atlanta SEO company founded by Sinoun Chea (pronounced "sin-noon chee-ah" in English) in 2011. They assist to many different businesses with their web design, SEO, and internet marketing needs, and are excited to welcome every new client aboard.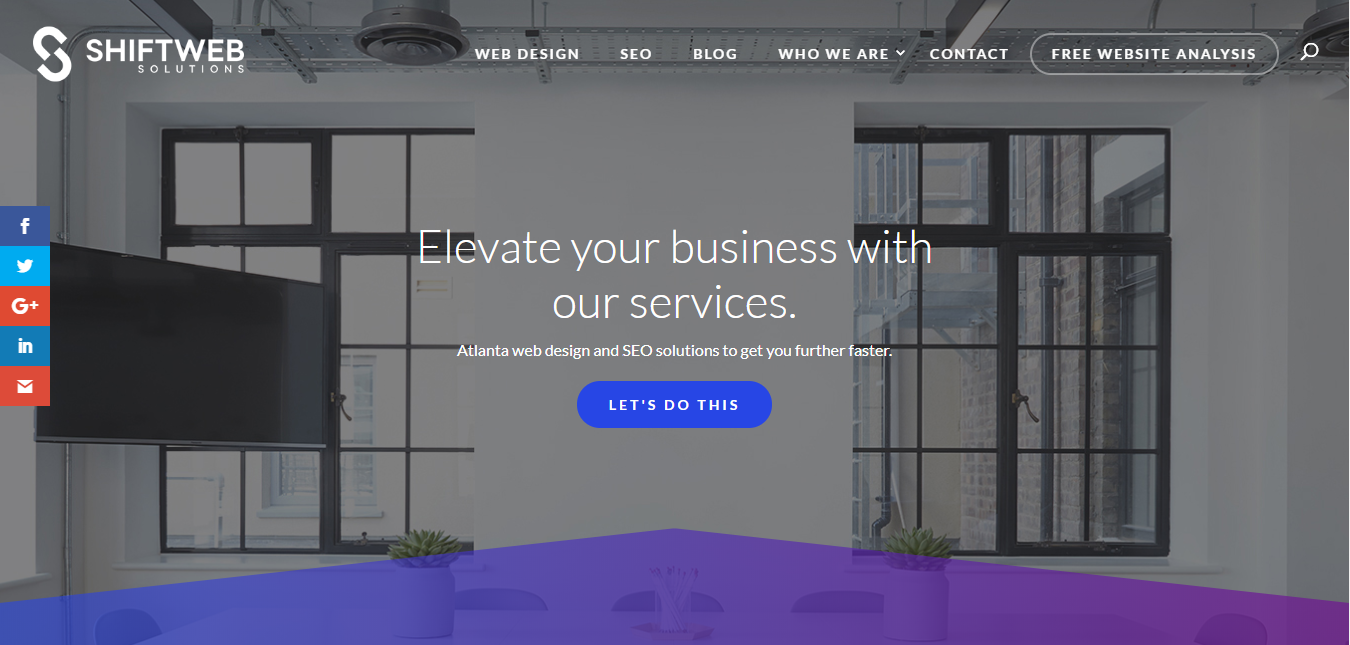 Sol Mooney Media is a company with 28 years experience in mainstream media and digital media products. The company's services division offers total SEO solutions with expertise in SEO, digital media buying and also expertise in custom WordPress development.  The company operates as a boutique operation and all its clients are from personal references or word of mouth references. The company was founded by media veteran, Ramjee Chandran.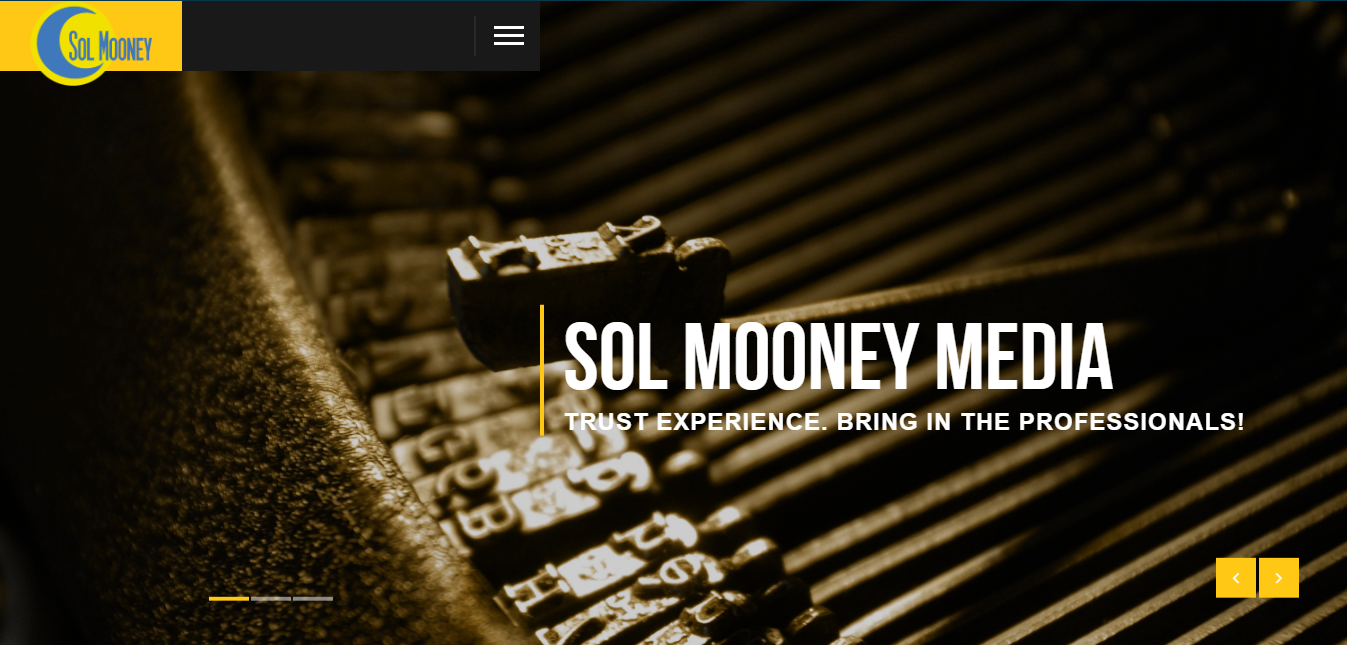 Team RIO is local SEO company in Jacksonville FL specializing in Local SEO, Google Maps and WordPress Website Design. With their expertise they always help companies regardless of the complexity or nature of the project that we're dealing with.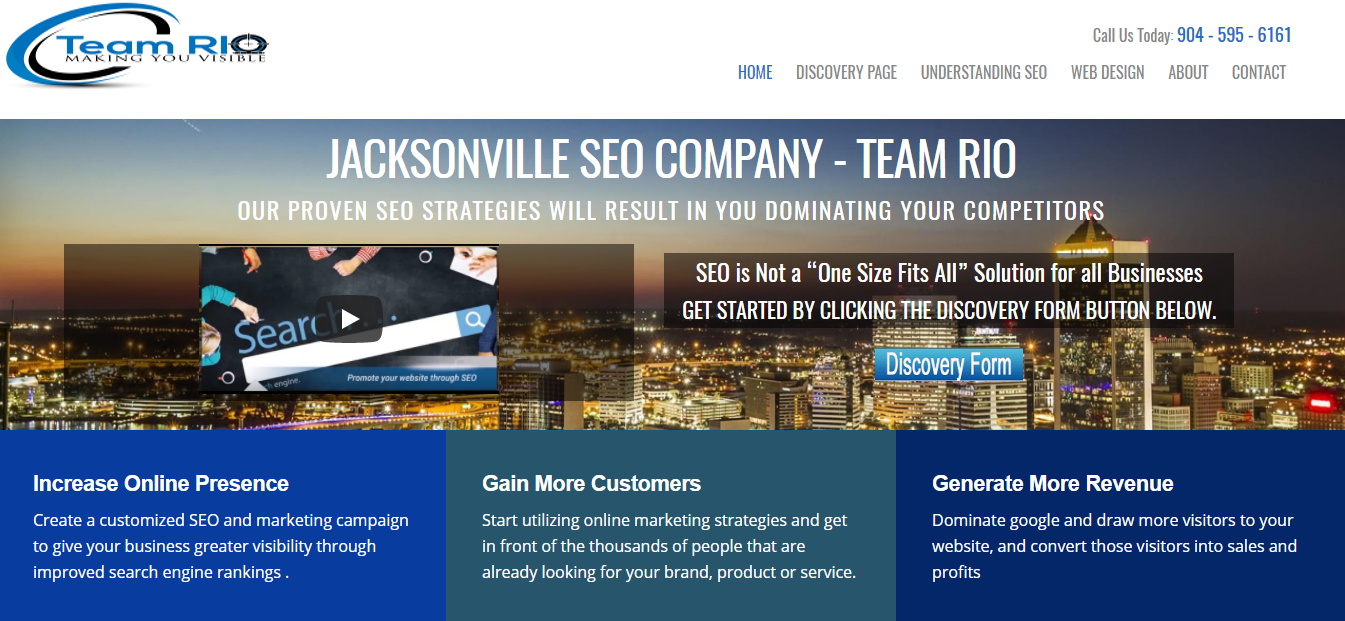 Planet Marketing takes a holistic approach to online marketing. Successfully marketing a website today requires more than SEO. They measure the progress of all their marketing efforts through Google Analytics and use advanced segments in Google Analytics to decipher the mountains of data to uncover actionable insights.
Their focus is on helping companies grow and scale their business. HeadsUp Marketing view theirselves not as your outsourced marketing vendor, but instead as your dedicated partner, working to get companies results. Their approach to marketing is all about people and the experience that brand provides.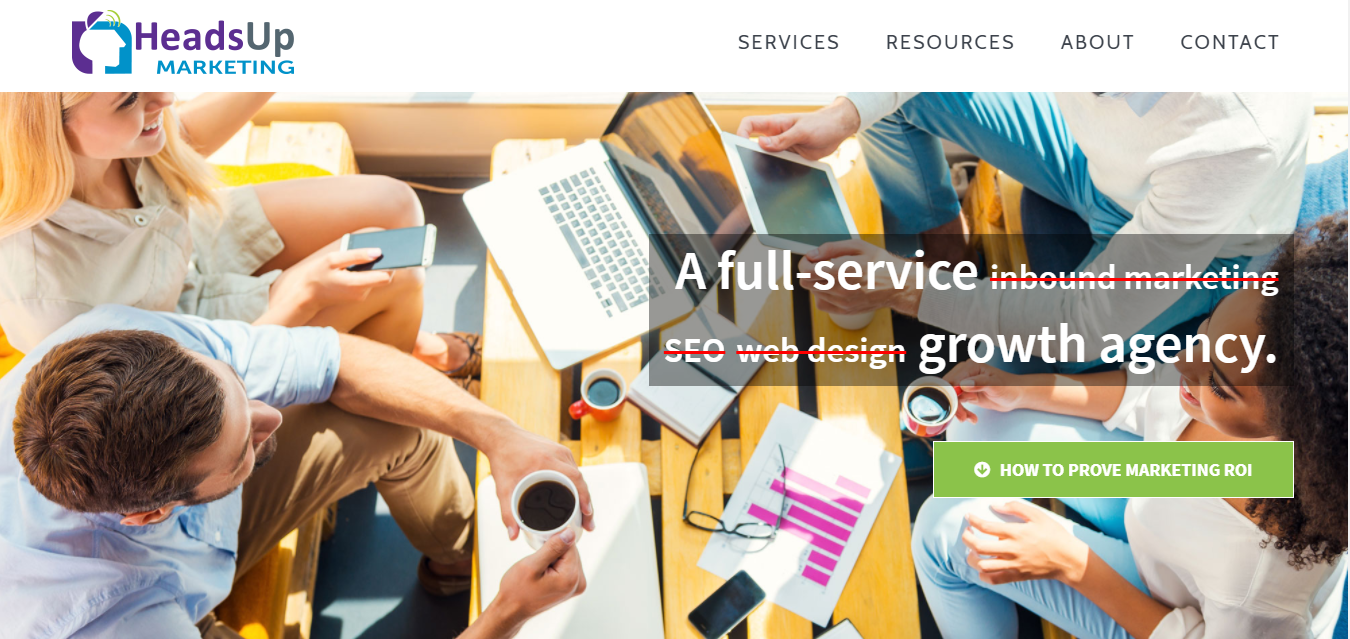 Airoutdoor is our out-of-home advertising business. They've built a network of really high quality roadside billboards in excellent locations up and down the UK and they focus on selling them to local businesses. They also cover the use of integrated channels and how it can work together with social media / PR. You can learn more on their blog.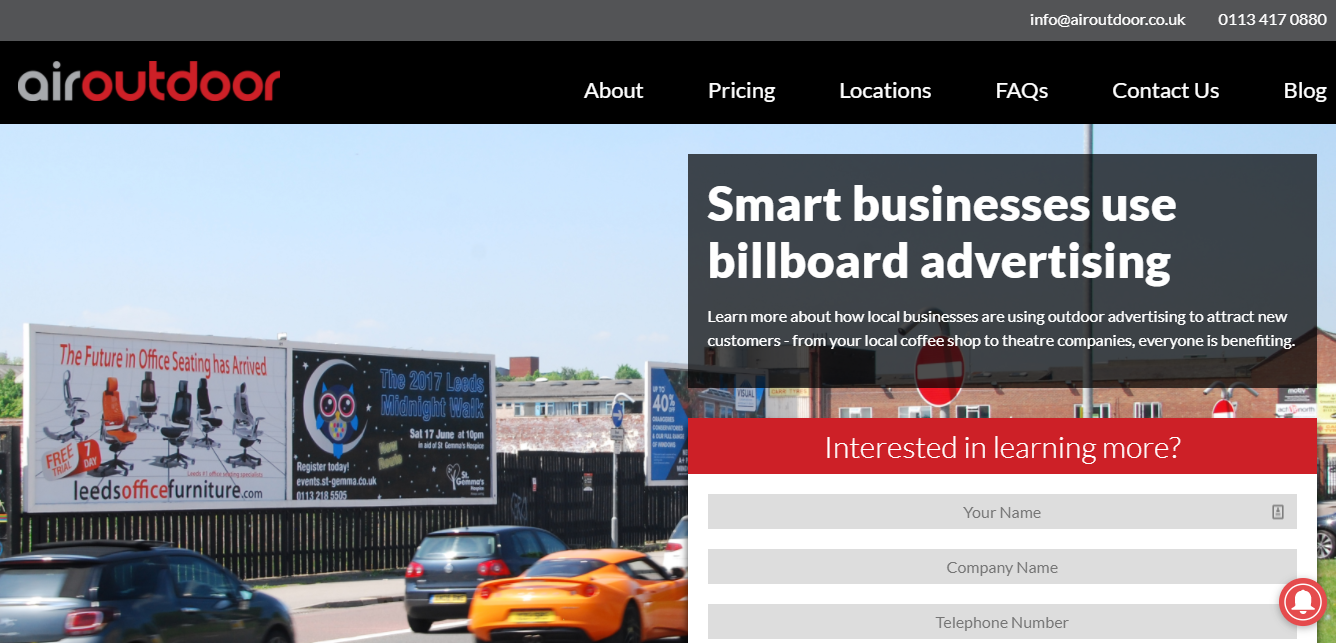 Through years of experience, they've created a streamlined design process that helps their clients launch their web initiatives successfully. Their design, programming and marketing staff offer personal service and innovative solutions for every company businesses.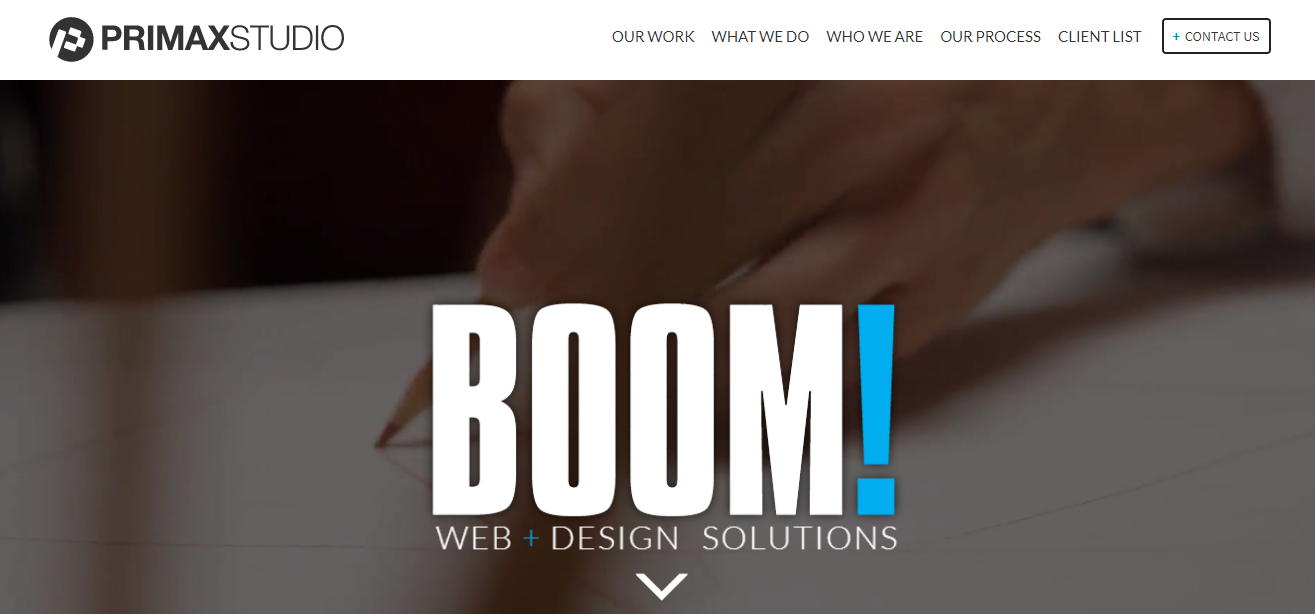 Thrive Business Marketing excels in building your audience, customer loyalty, and new and repeat business through consistent and positive customer engagement across top social media platforms. They ensure their clients excel in top search placement of their most profitable search terms.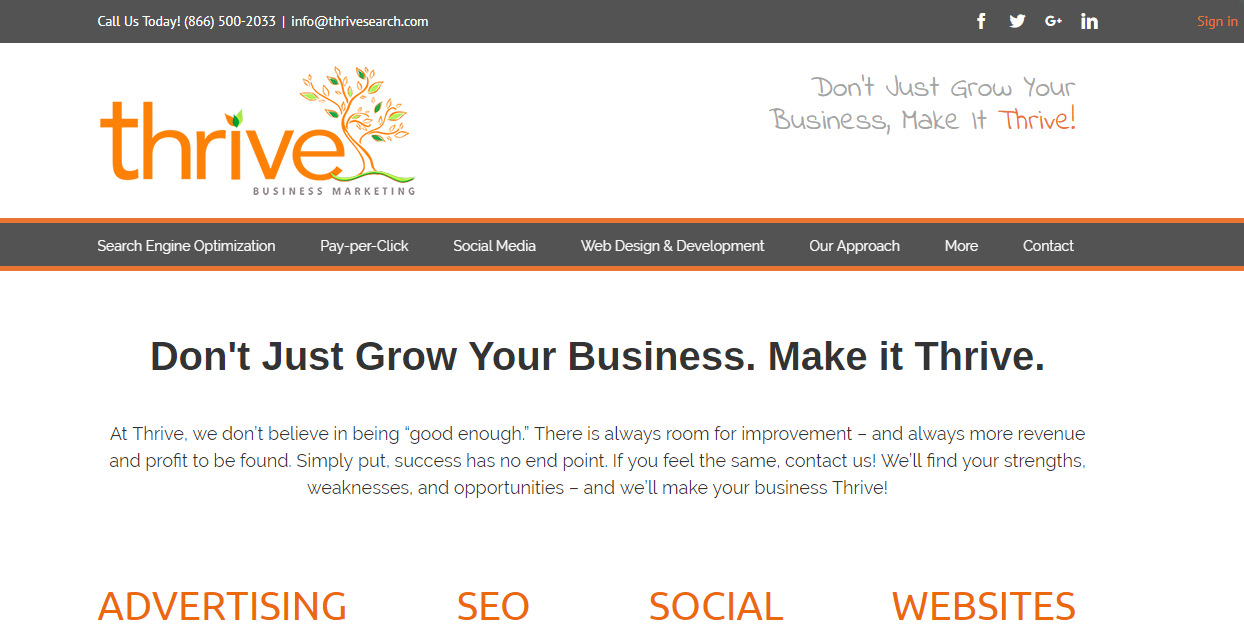 The professional SEO experts and online marketers at E67 Agency, LLC represents SMB with all aspects of marketing online and offline. Their focus is on providing service above reproach at an affordable rate. They can help withdigital marketing Web Design, Search Engine Optimization ( SEO ), Social Media Marketing and consult on marketing and advertising campaigns.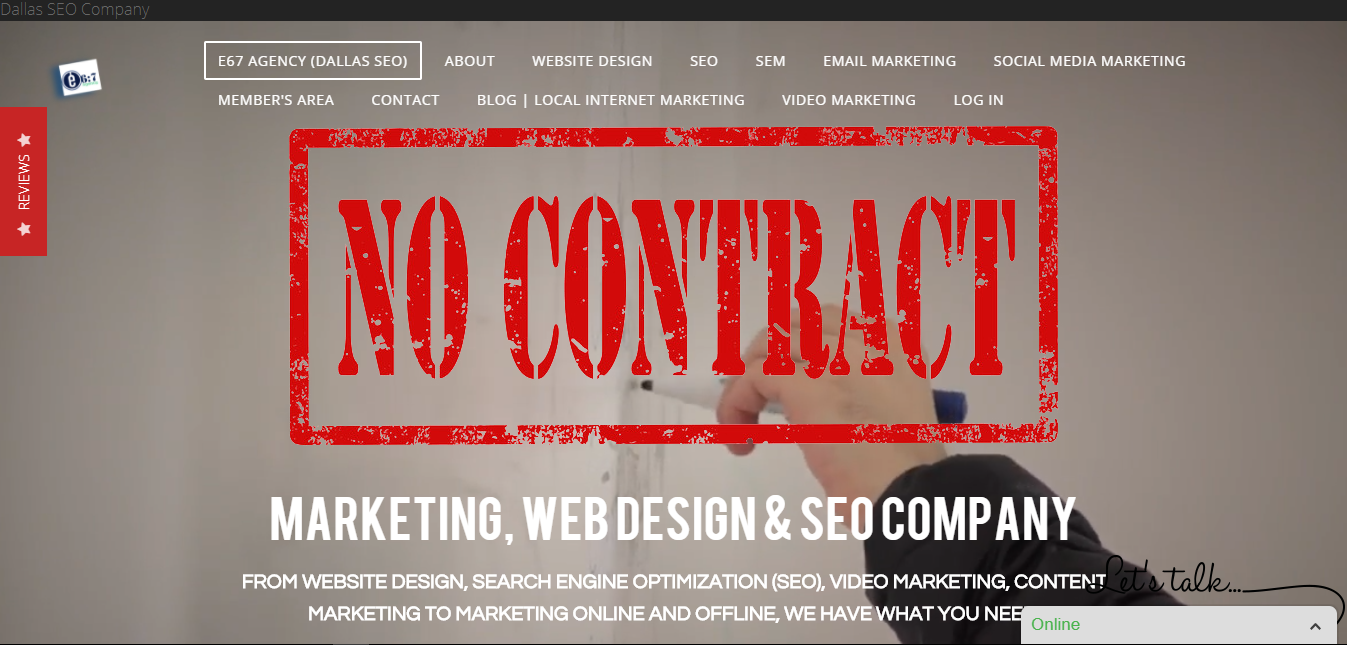 Top Range Technologies offers help for various problems. They offer everything from website design to website maintenance. For the small and medium sized business Top Range Technologies provides remote service, onsite computer support, and system monitoring.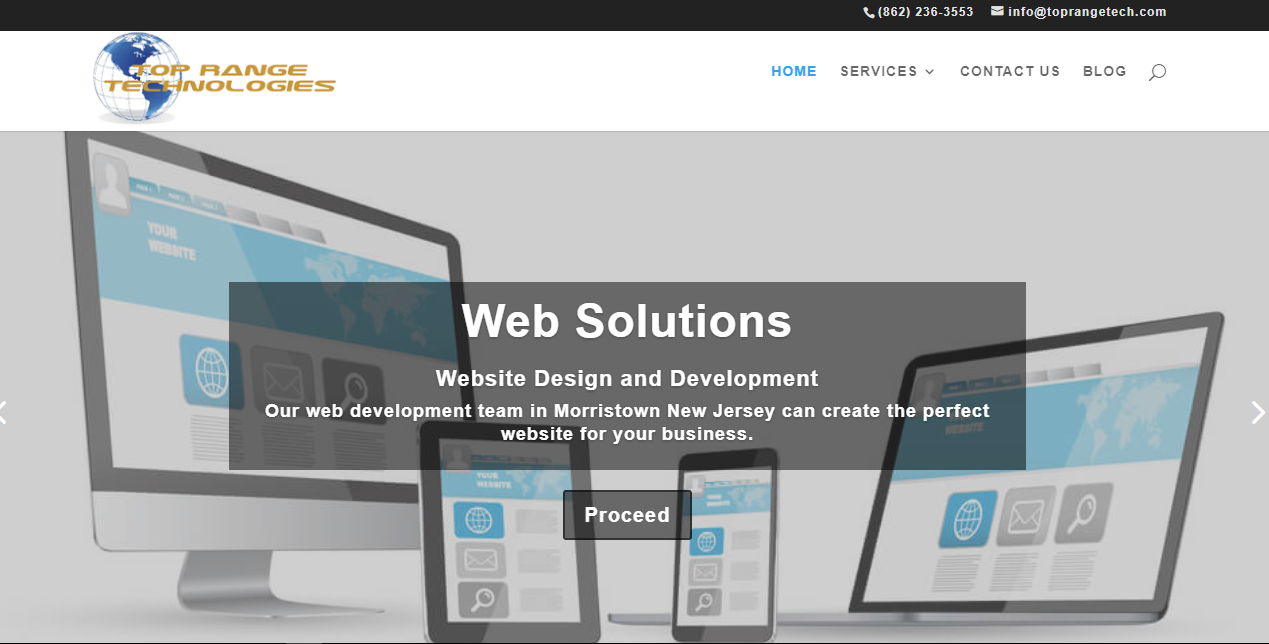 Bloogersideas is a great blog where you can find valuable marketing knowledge: Search Enginge Optimization (SEO), Social Media Optimization (SMO), Blogging, Local Search Optimization, Mobile SEO, Ecommerce SEO & WordPress. They recently published a great list about Backlink Building Tools.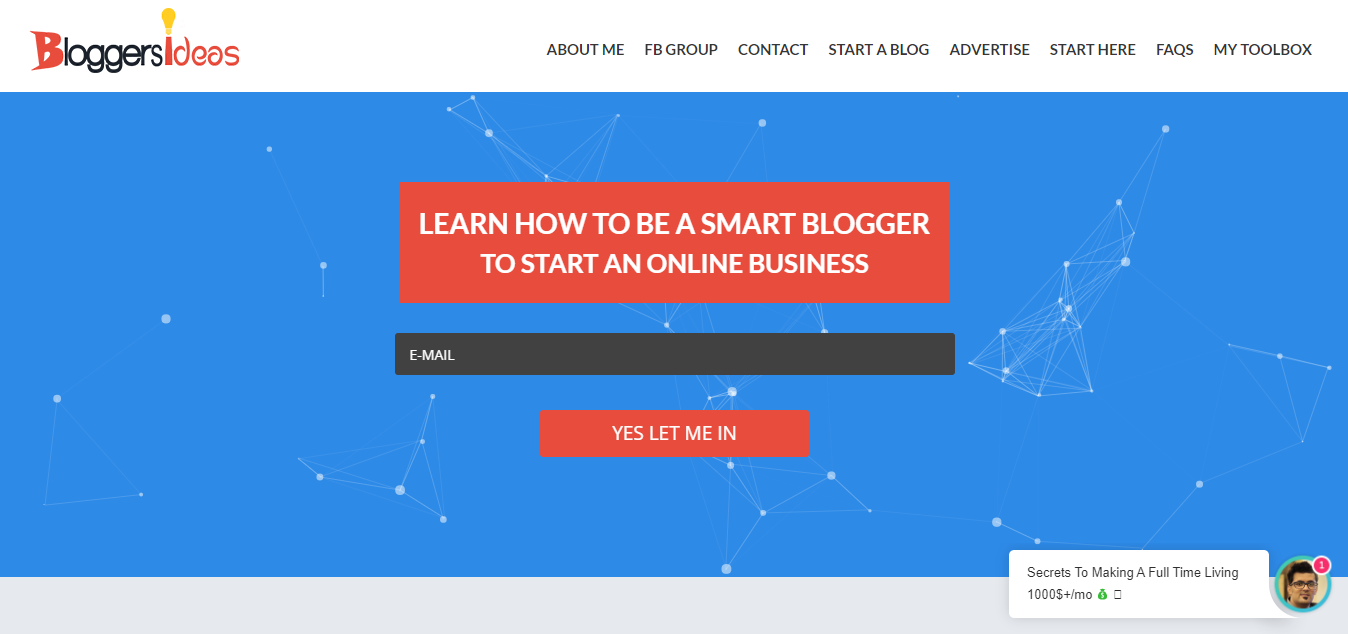 New-Startups.com is an aggregated gallery of startups, startup news and entrepreneurship information. They collect a wide range of bright new ideas from around the globe, keeping you up to date on incredible emerging businesses, offering their reviews, and providing a platform to engage in discussions.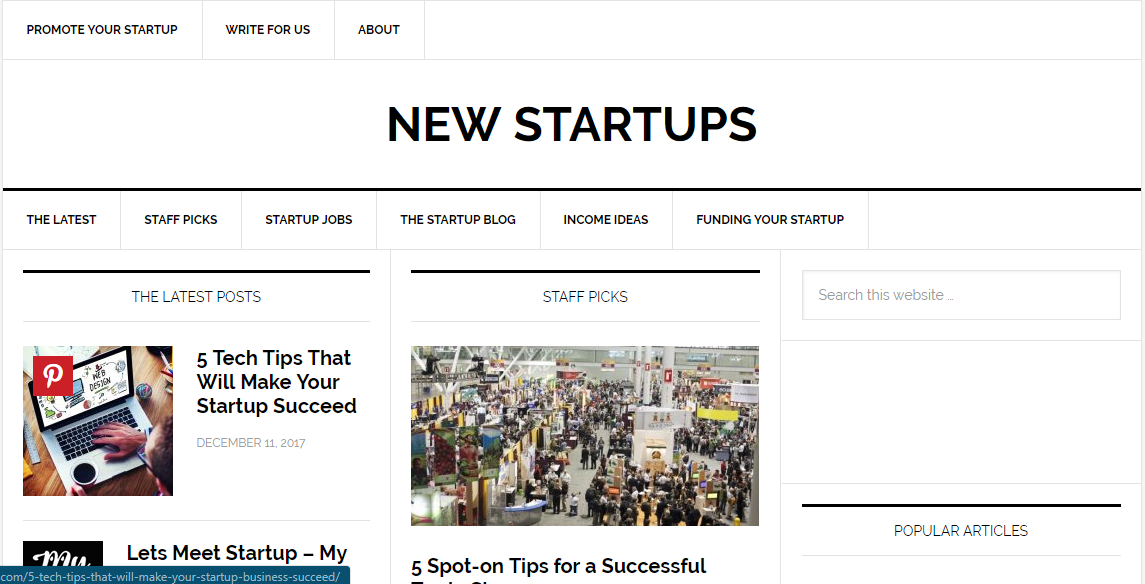 The team at UK Linkology provide a wealth of SEO knowledge. Their focus is on link building, so you'll find plenty of ideas to give your campaigns a boost via their blog. They also offer a link building service with a big focus on quality.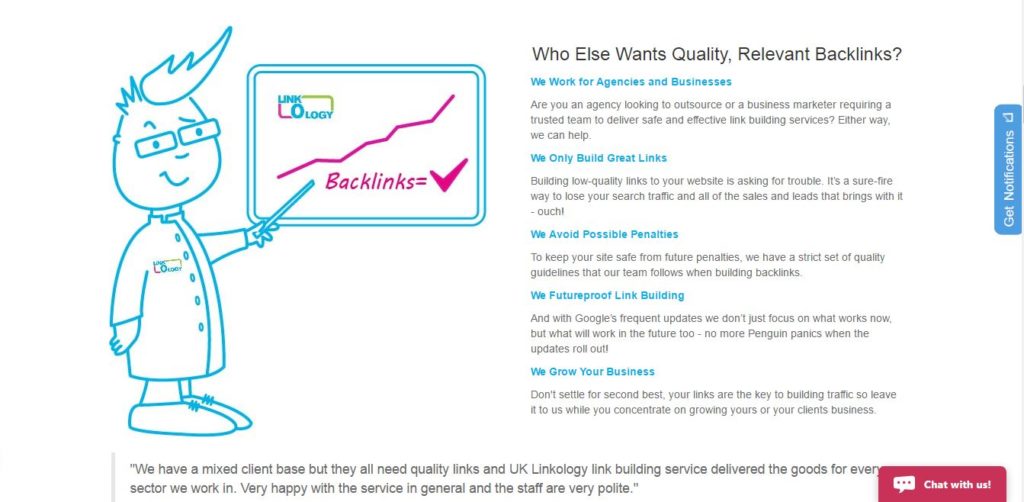 Ever wonder who you should choose for your next web design, mobile responsive website, or web development project? You can find the companies as reviewed through their proprietary system based on deep experience in the web marketing and application building industry.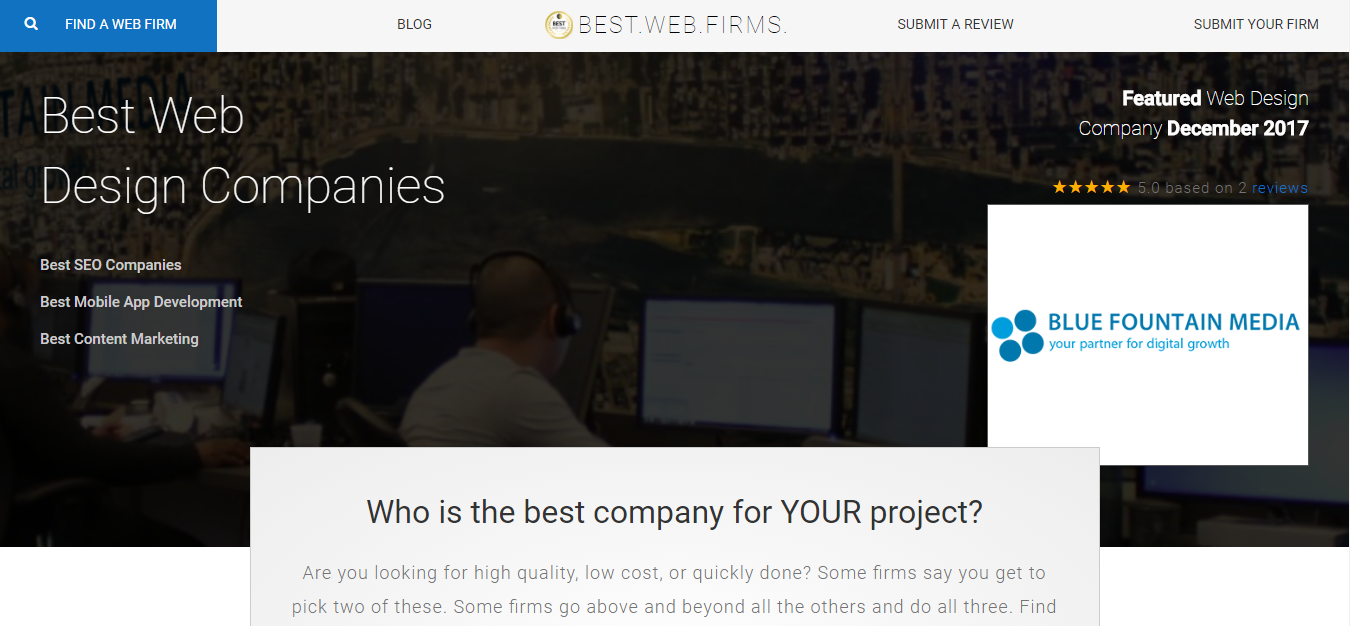 EIDI Communications is a media communications company that works with clients and brands across the globe. Led by a journalist and former network news producer, they specialize in publicity, marketing, writing, video storytelling and all forms of communication.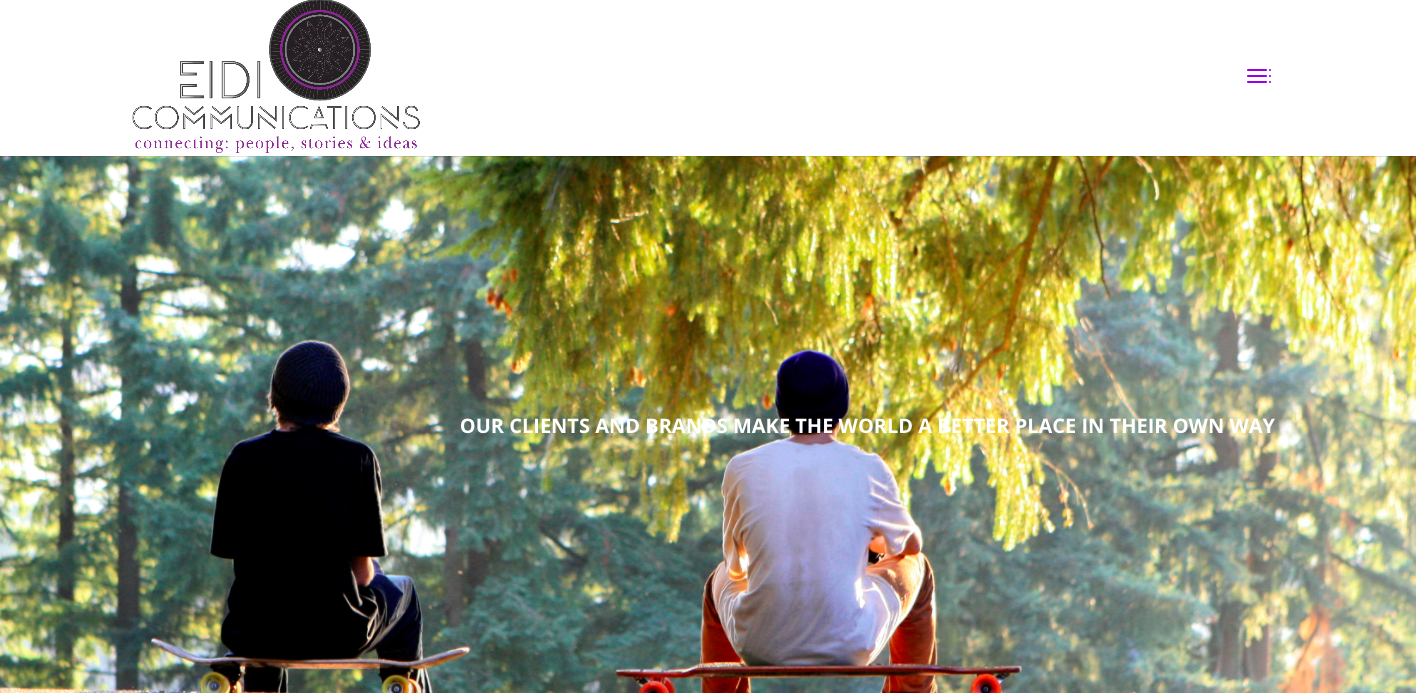 DASH-SEO helps companies with increasing their visibility online and optimizing websites for conversions, so that they could see a huge gain within their business conversions.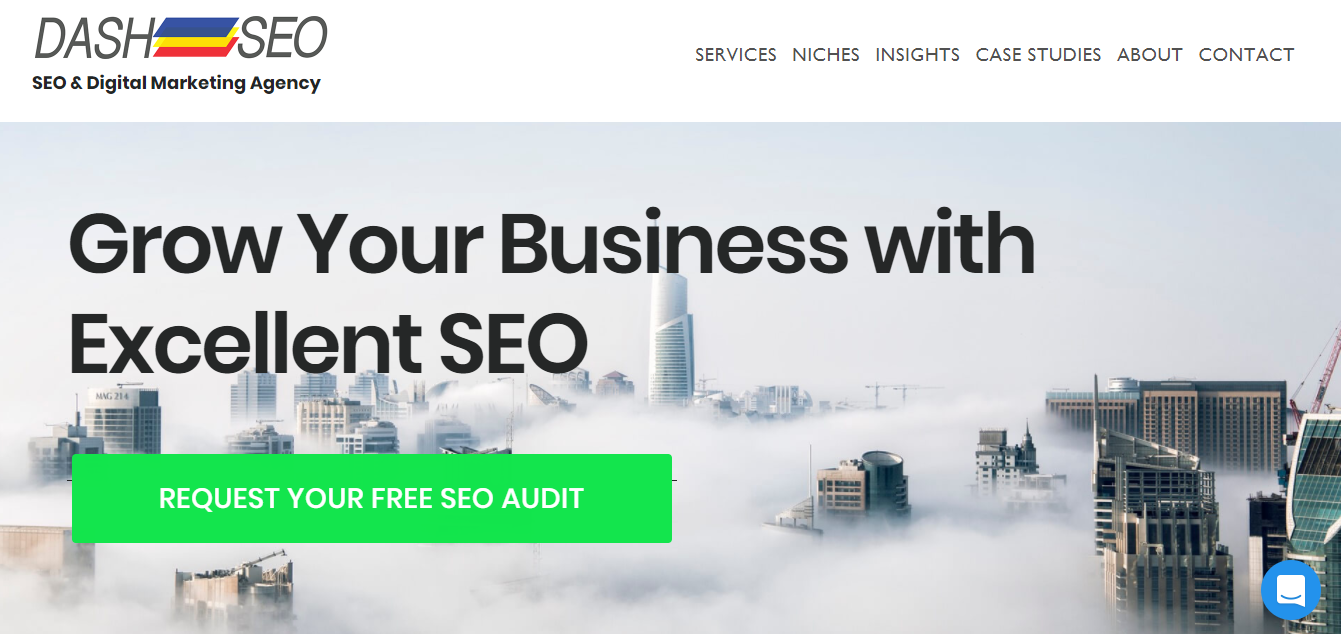 Blogger Local was founded by a small group of marketing executives, their mission is to provide unique, valuable & timely information about local businesses for readers, whom they communicate with through Blogger Local websites and social media.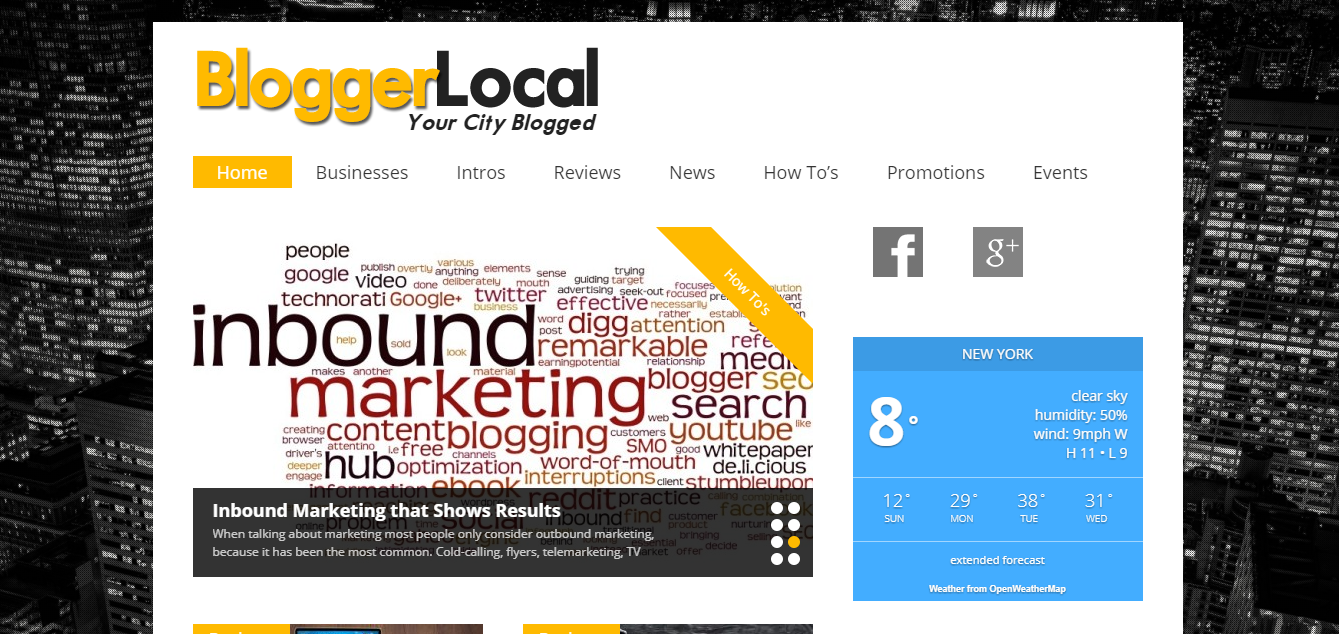 SEO 1 Click is keeping in compliance with the search engines to make sure the technical features of clients websites are up to standards with how a customer would want to view their website. Their reports include how many people contacted, from what internet source they called and what keywords they searched to find clients websites. By focusing on their bottom line from the very beginning they can make sure every investment pays off.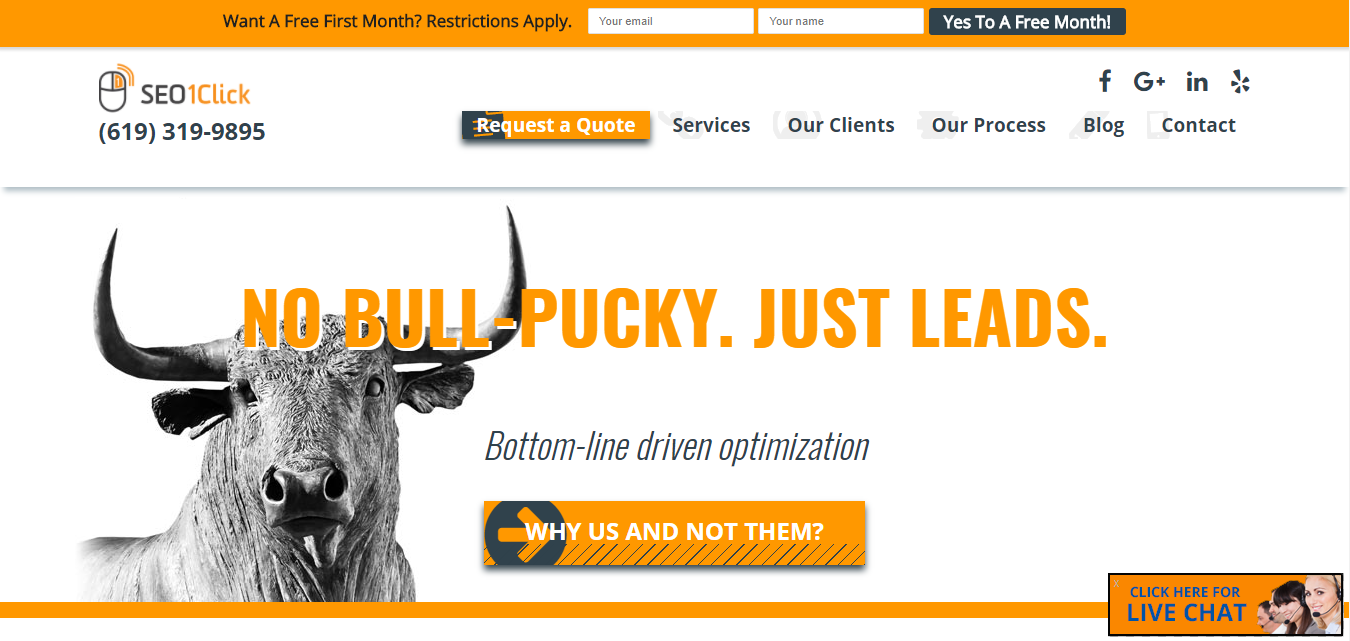 Boost By Design focus their web design efforts on creative marketing solutions and measurable results specific to client's business. They take a holistic approach designed to respond to industry trends giving companies long term success. You can read more quality info on their blog.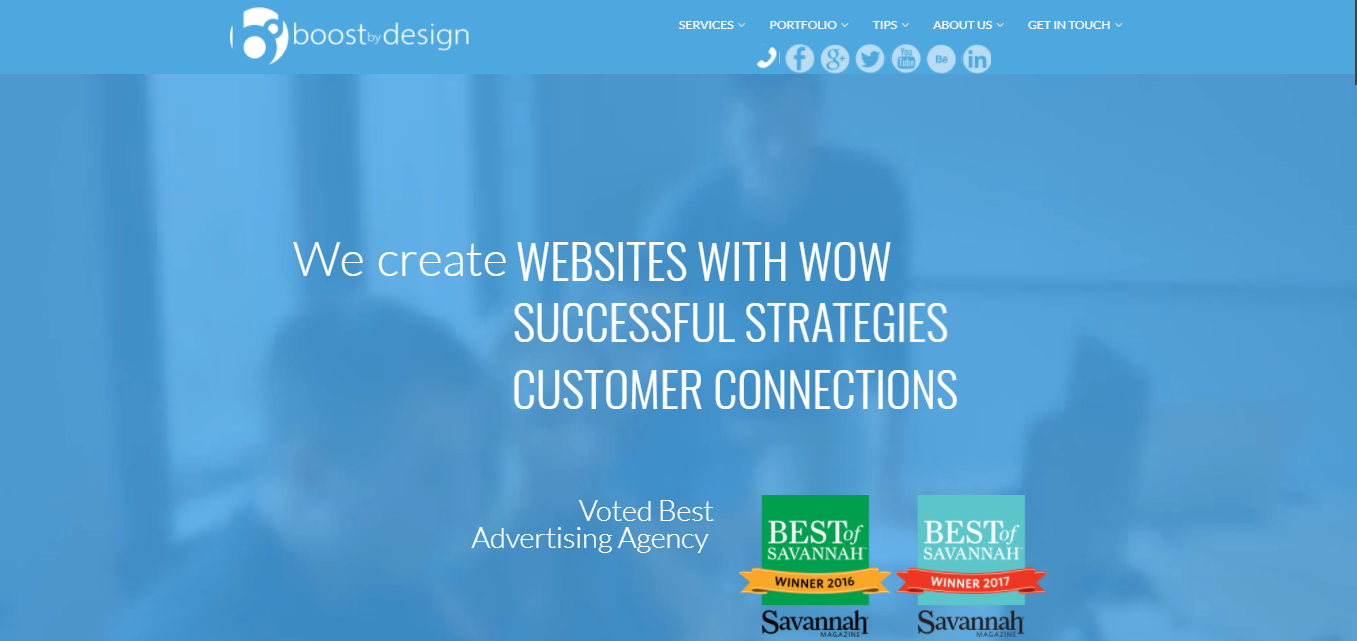 SEO Experts in Dublin pride on their client's results. As they say they are more than a SEO Company, they are a Digital Growth Agency. SEO Expert Ireland helps companies in everything from SEO, PPC, to Social Media, Reputation Management, and Web Development.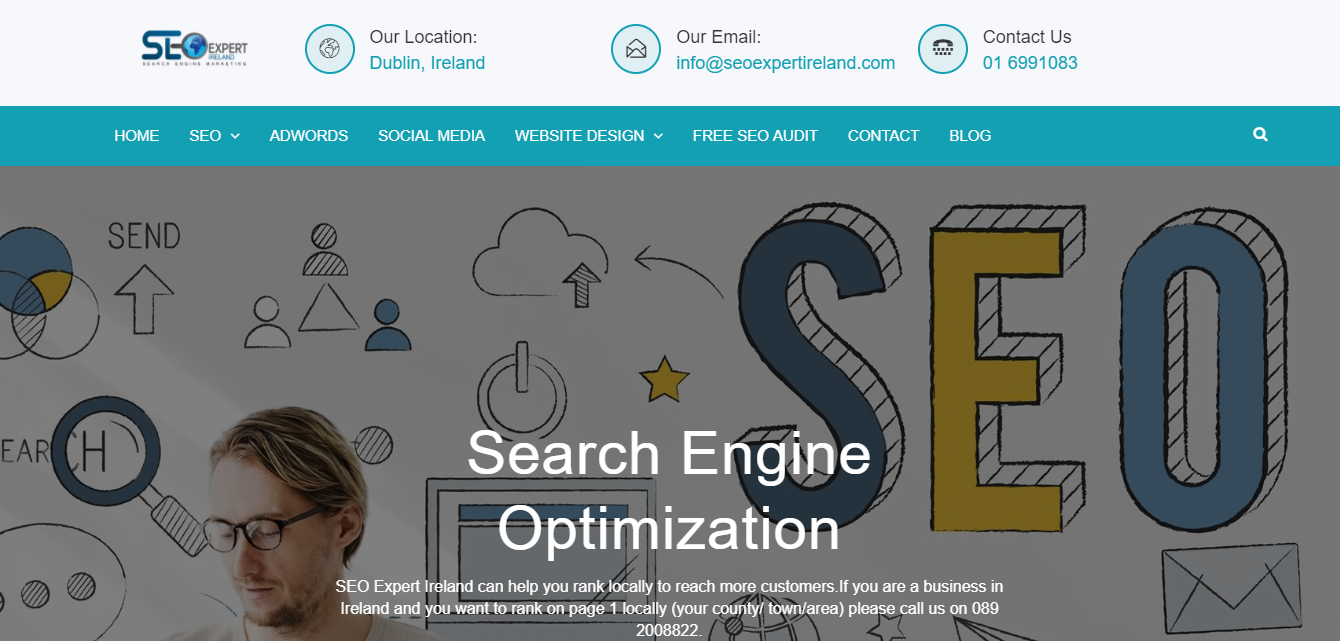 TruRank Marketing is a digital marketing agency specializing in SEO and content marketing for small to midsize businesses. Founded by JaMichael Mitchell, the TruRank blog covers all things digital marketing.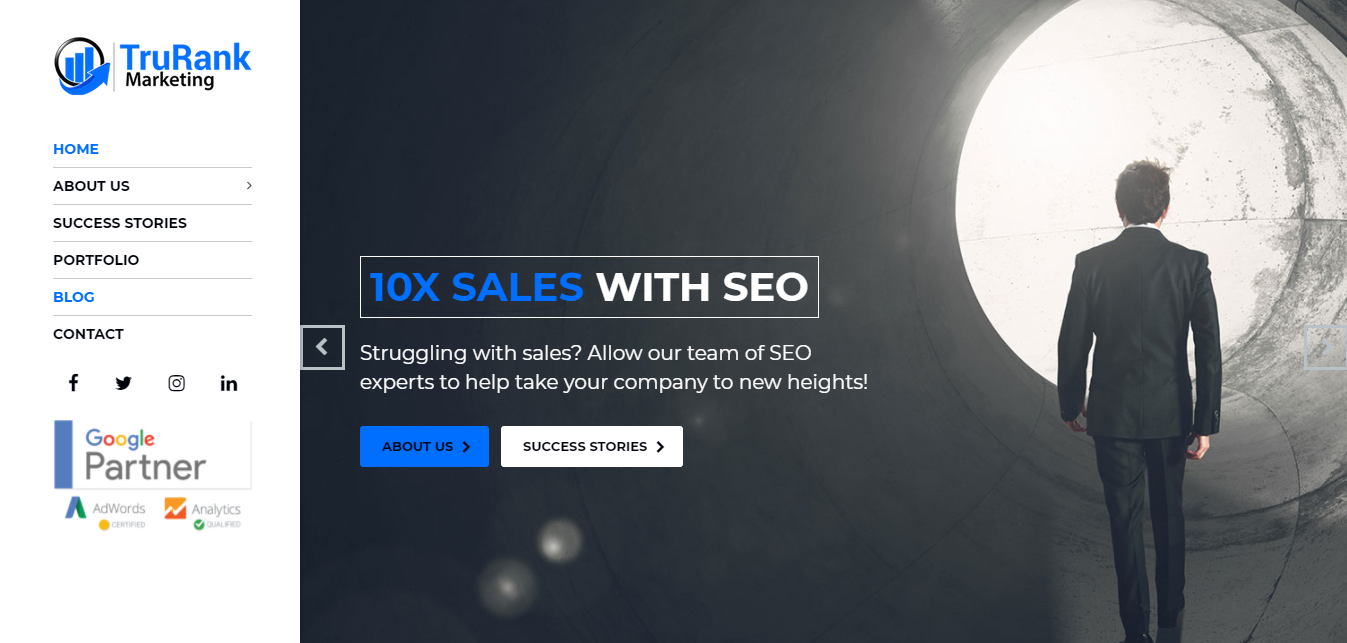 USAttorneys.com does exactly what their name suggests – they help connect clients with a lawyer anywhere in the country for any legal matter they can think of. Whether they are the plaintiff or the defendant, the lawyers on their site will take on client's case and do everything in their power to secure the maximum compensation. They also specialize in SEO services, SMO, website design, and video for attorneys.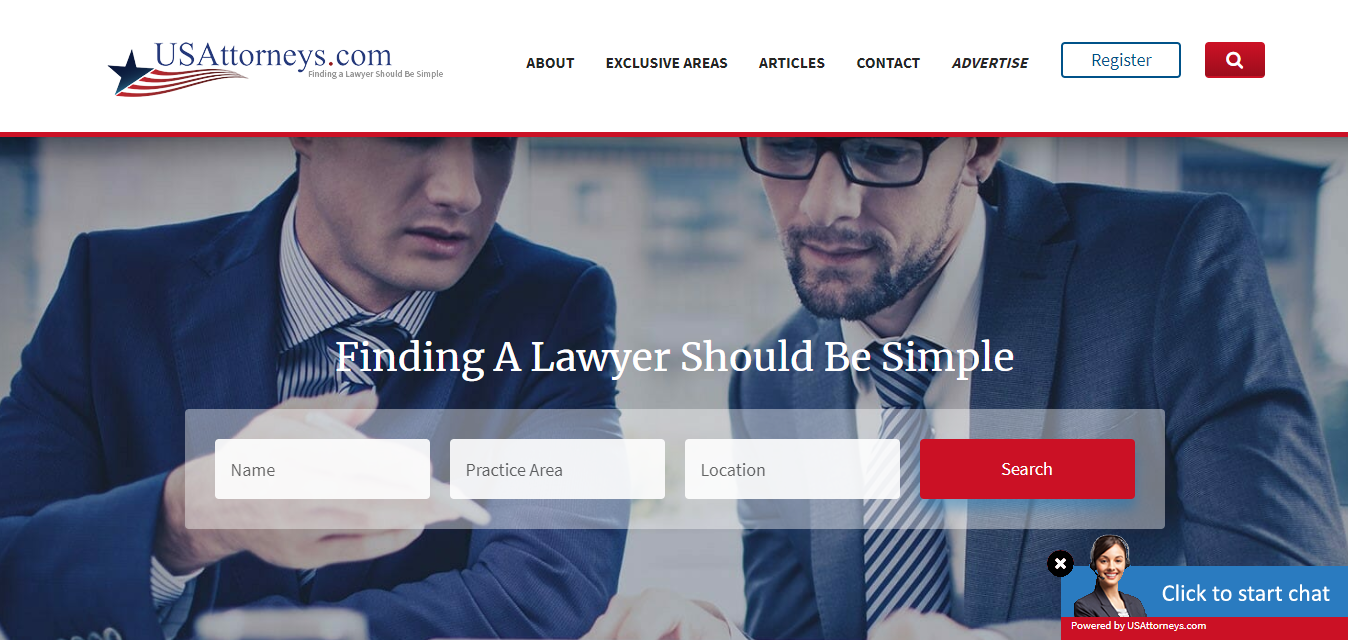 From strategy to execution, Marsden has helped driving companies forward to take their inbound marketing and PR efforts to the next level. With everything from web creative to strategy, to inbound marketing and PR, Marsden has been a leading force in ensuring companies program is a success.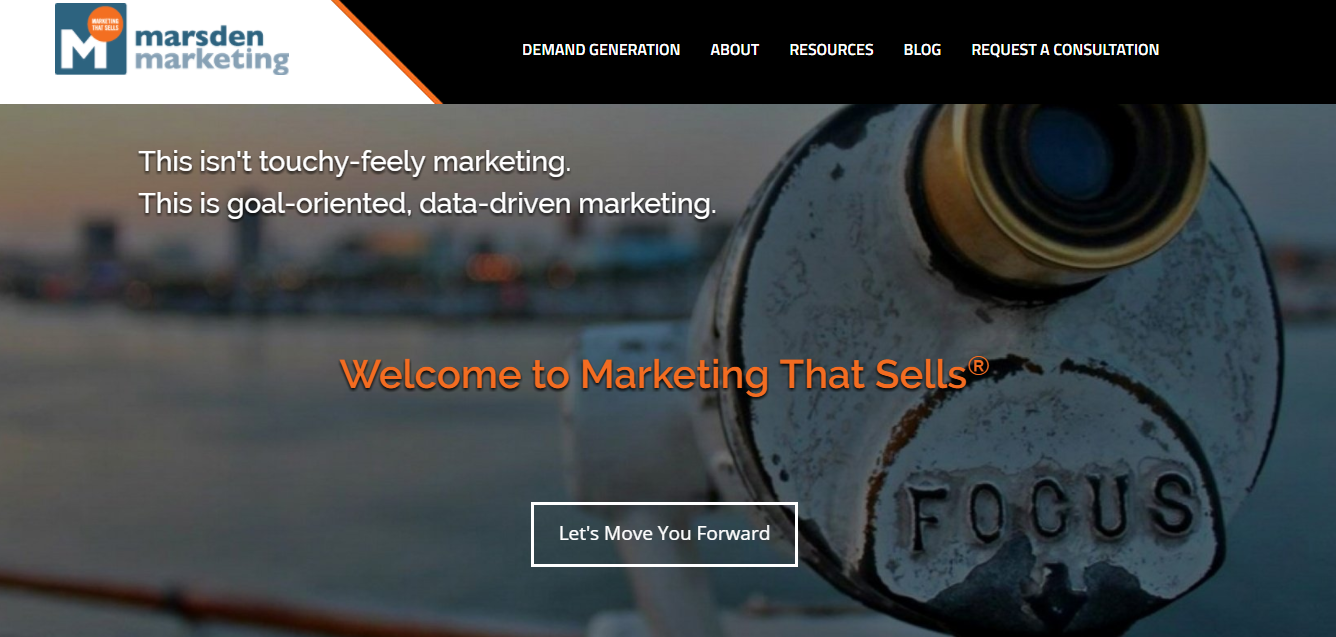 ​Learn everything you need to start and scale an SEO business to six figures a year on your own! Rank Daddy Digital Marketing Academy is A step by step, easy to follow process that has gotten results for people just like you!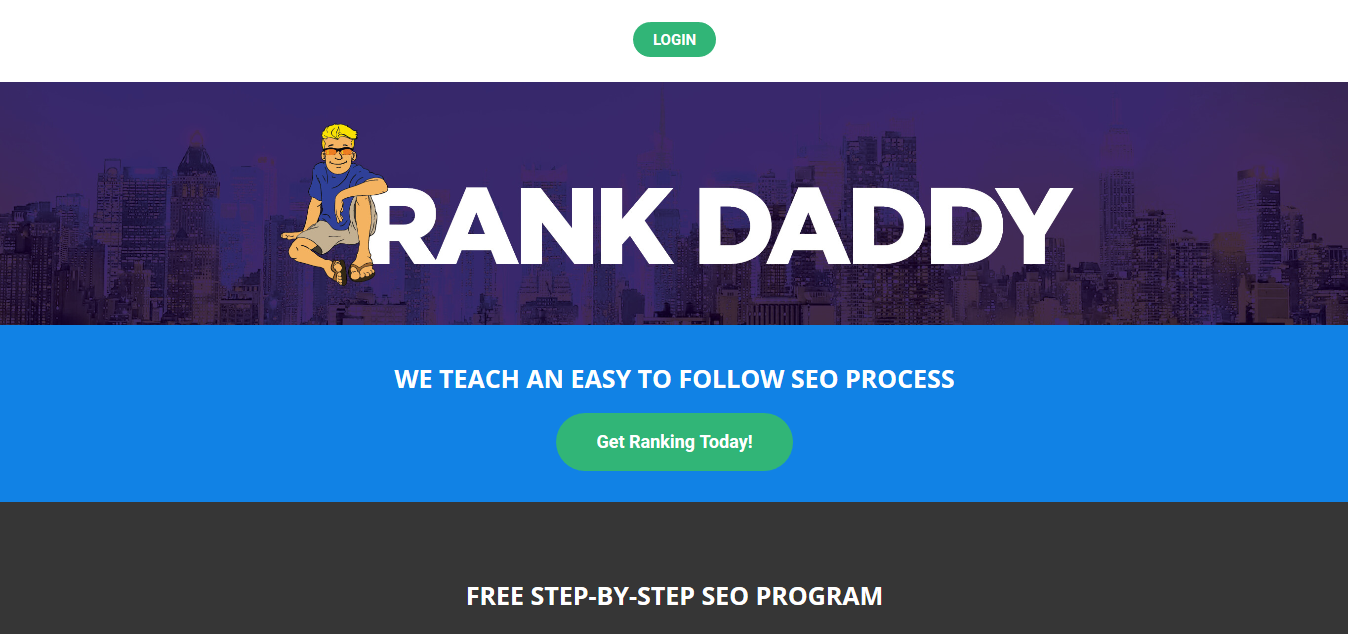 ​Beacon track website visitors from individual social posts. They discover which posts drive the most website traffic and sales, and learn how to replicate the success. Also, discover the effectiveness of each social post; learn what message performs best with clients audience and see the actions directly resulting from each.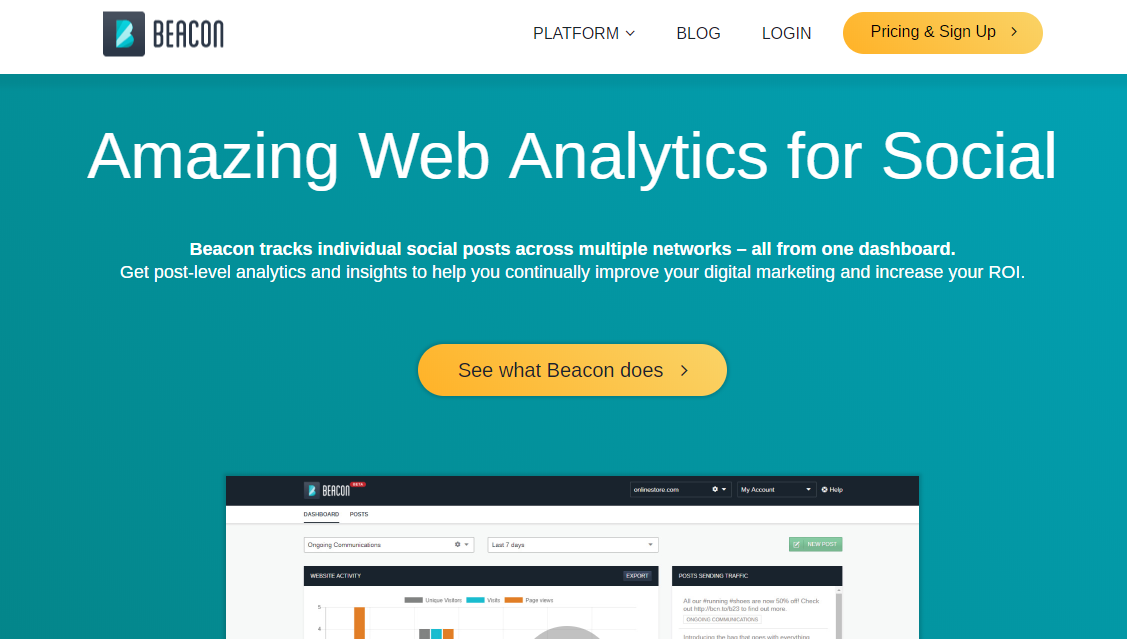 Do you know some more amazing blogs that I can add to this list? Contact me at steven@altitudebranding.com to let me know!