In the digital world, when someone says "Apple," you're more likely to think of the brand that gave us the Mac, iPad, and Siri, instead of the fruit. 
That's how effectively a brand name can leave a mark in our minds.
Now imagine having that kind of brand power for your ecommerce business.  
Although the journey to establishing a successful brand can be unique to each business, there are techniques you can use to get your brand to your target market successfully. 
Download Branding Resources Guide
Building a brand starts by having the right tools and advice. Download our top 10 essential tools and resources to kick-start your branding.
In this post, let me share with you four strategies to build brand awareness for your ecommerce business. 
Let's dive right in.
1. Share Your Brand Story
The concept behind why storytelling can be an excellent marketing technique is simple: people love hearing a success story. 
Your brand's story gives your brand more depth and something your audience can connect with, which makes it an excellent element to add to your marketing efforts. 
For instance, technology company GoPro wrote on their website how the company founder Nick Woodman "started with a 35mm camera and a wrist strap made from old wetsuits and plastic scraps." 
Now, the company has grown internationally and "has sold over 26 million GoPro cameras in more than 100 countries."
Weaving this kind of narrative into your marketing strategy lets your audience "feel" the experience in your story, which helps build a connection and establish trust with them. 
When people trust your brand, they are more likely to come back, buy again, and tell other people about you. 
Your brand's story can be anything. 
It can be a narrative of your product development journey, founder, or how the idea for your product was born as a solution to a problem.
People like hearing stories, and you can use that to your advantage with a narrative that gets your message and brand across to your target audiences.
2. Develop Your Brand Identity
Your product can leave a lasting impression on your customers even after they make the purchase and your brand identity shapes that impression.  
For instance, when someone mentions M&M's, you'll immediately think of those red and yellow button-shaped characters frequently shown in their commercials.
Through their iconic characters and marketing campaigns, M&M's brand personality presents their product as fun, creative, and witty, plus, it's something that people can easily relate with. 
There are plenty of ways to put a "face" to your brand, but one of the best ways to establish your identity is through your logo
If you're on a tight budget, you can use online logo generators to help design your logo, or you can hire professional designers to do it for you.
Here's a tip: If you want to tap into the creativity of the people on the internet, you can get your logo through design services such as LogoMyWay Designers.    
Through the service, you can run a logo design contest and select the best design of your choice.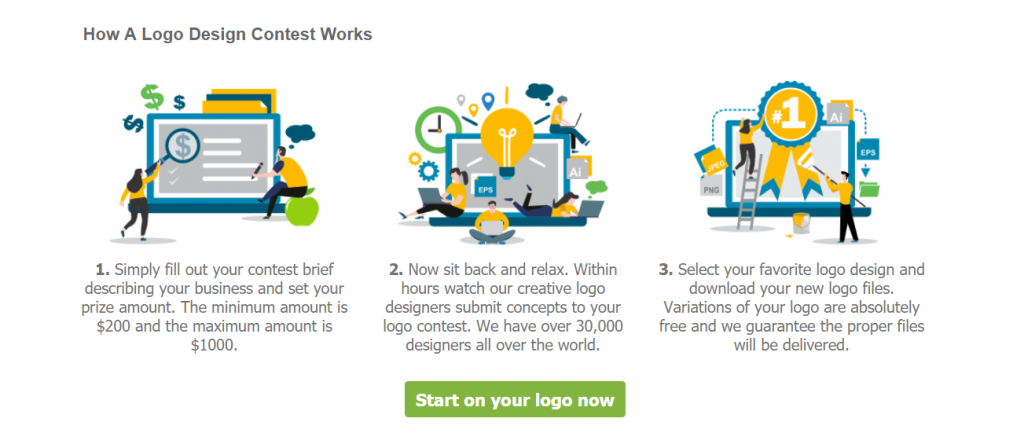 Your logo is also crucial for your other marketing efforts – such as using it for your ecommerce website and ads – since customers associate it with your brand and products. 
When designed appropriately, your logo can help you leave a good impression on your target audience, build trust with your potential customers, and ultimately lead them to buy. 
3. Create Interactive Content
In today's digital age, there are many things to consider, such as building an effective business website, your customers' needs, and the latest trends. 
More and more people prefer using visual mediums to communicate and interact. 
Thus, you need to shift your brand awareness strategies to cater to this kind of customer preference and improve how your customers interact with your brand.    
An excellent strategy to engage your target audience is through interactive content like videos.
With videos, you can create interactive and fun product demos that show your target audiences how to use your products and the benefits they can get.
For example, makeup brand FentyBeauty posts "Tutorial Tuesdays with Rihanna" on their YouTube channel, which shows viewers makeup looks that you can do with their products.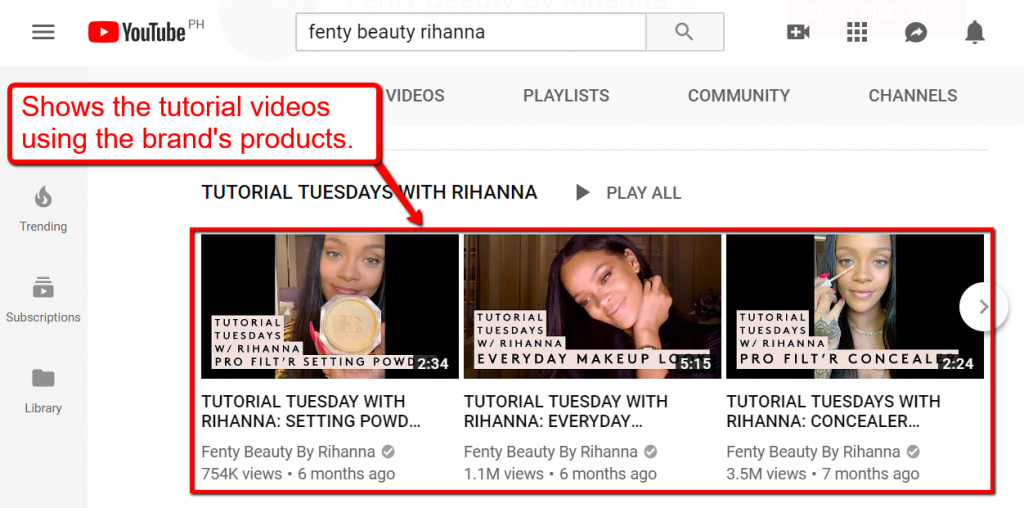 This is a great way to engage your target audience, offer them value that your products can give, and raise your brand awareness by giving them a unique experience with your brand.
Also, through videos, you can convey your message creatively and interactively that help make your target audiences feel like you're talking to them personally, which helps you build a relationship with them.    
4. Run Social Media Contests
With social media, running a contest to boost your brand visibility can be easier now more than ever. 
Picture this.
You're scrolling through Instagram to see what your favorite celebrities are up to and suddenly you find a post that asks viewers to "tag a friend" to win a contest. 
That got your attention, right?
From scrolling through your newsfeed, you're suddenly interested in the brand, what the contest is all about, and what you can win.  
Now imagine applying that same strategy to your target audiences. 
With a social media contest, you can draw your target audience's attention to your brand without being too promotional.  
It's also a good marketing tactic because it offers the chance of getting value with the least amount of effort. 
After all, who wouldn't want to win a contest just by sharing a post and tagging a friend, right?
You can use hashtags like #tagafriend for your social media contests, have the social media influencers your work with share the post, and run your it across your multiple social accounts.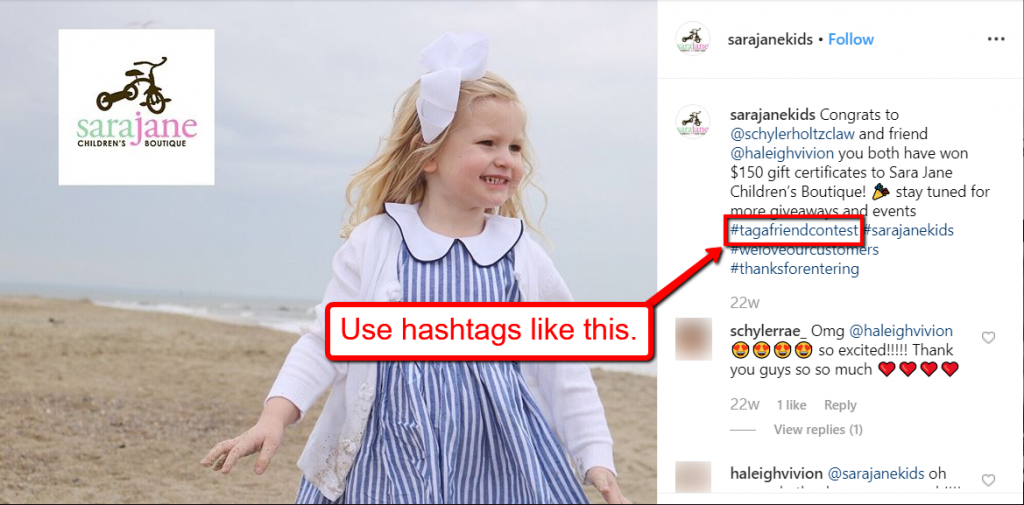 That being said, social media contests can spread like wildfire, which makes them effective marketing tactics for your brand visibility throughout your social media accounts. 
If you want to target specific audiences or know the kind of content that they are looking for, you can use social media monitoring tools to improve your social marketing efforts.
Social media contests are also highly effective at creating user-generated content (UGC) from customers, which holds a lot of marketing power. In one study, consumers say they trust other people's recommendations more than they believe in curated content by marketers.
That is why UGC is essential for any business's marketing campaigns. Whenever you promote a new product or seasonal brand custom packaging, generate a buzz around it by organizing a social media contest where customers create content featuring the product.
What's Next? 
Building your brand awareness for your ecommerce business requires more than just the strategies in this post. 
However, by employing these techniques, you are on the right track to raising your brand visibility, building trust with your target audience, and establishing relationships with your potential customers.