Providing software as a service rather than an installation package has great advantages; it allows clients to use your software from any remote location without expensive hardware. However, there are so many SaaS providers available online that it is vital to have an effective branding strategy to differentiate yourself from the crowd.
Here are some useful tips that can help you to brand your SaaS business communications:
1.      Create a Distinctive Logo
How you design your company logo says a lot about your firm. It acts as your brand identity and builds loyalty amongst your customers. To create a distinctive logo, keep the following in mind.
Focus on the message you want to communicate. If your SaaS application is targeted towards small businesses, your message could be focused towards entrepreneurs.
A good logo is scalable and easy to reproduce. It should be able to fit on a business card or extrapolated on a large poster without disrupting the picture quality.
Your logo can also be used to express the major benefits of using your application. For example, if the main feature of your software service is speed, then a lightning bolt can promote this feature.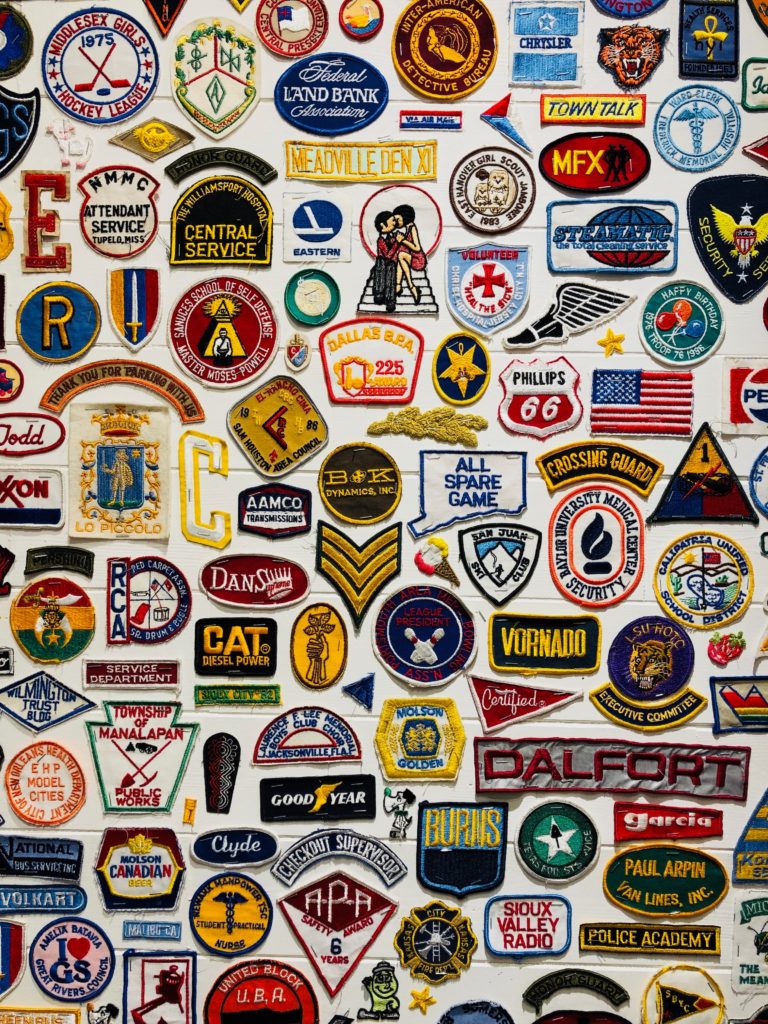 Download Branding Resources Guide
Building a brand starts by having the right tools and advice. Download our top 10 essential tools and resources to kick-start your branding.
Photo credit https://unsplash.com/photos/G9_Euqxpu4k 
2.      Choose Your Brand Colors Carefully
The next step in building a strong brand is to choose the right colors. You don't need many colors to impress your audience. In fact, some of the world's strongest brands such as Google and McDonald's use simple and fewer colors in their business communications. Notice how Salesforce, for instance, uses a logo with just one blue color.
People react differently to different colors. Each color has its own personality and it can help you build an emotional connection with your target audience. The color red captures attention, while yellow, resonates happiness. Hence, a combination of two or three essential colors can help you build a strong brand image.
3.      Focus On What Makes You Unique
Adding a tagline below your logo or on top of your brochure can make your SaaS application more attractive. However, your tagline should be closely related to your business model and reflect every aspect of your service. Always focus on what sets you apart from your competition.
An essential element of creating a unique brand is to focus your business communication towards your target market. You need to be well aware of how your target audience will respond to your branding strategy and choose your themes accordingly.
4.      Use Engaging Imagery
Adding engaging imagery in business communication can help SaaS providers in many ways, including building an emotional connection with clients and helping users retain information for longer periods. Consider making use of infographics; these allow you to communicate complicated information in a way that's easy to digest. When creating printed marketing collateral, try making use of full-color photography to give audiences a better look at your product or the people who represent your brand. This is especially important for collateral that packages other, less visually engaging materials, such as branded marketing binders. CompanyFolders.com showcases how creative you can be with your design, featuring the large variety of print design options available these days. Taking advantage of different print materials and imprint selections will surely help in crafting the best end result.
5.      Be Straightforward and Honest
One thing your clientele might not tolerate in your SaaS marketing is over-commitment. If your customer feels that your software is not able to deliver what you initially promised them, you might lose them to your competitors. Therefore, it is very important that you are straightforward and upfront about your software service while promoting your brand.
6.      Ensure Consistency Across All Mediums
Ensuring consistency in all mediums of business communication promotes brand recognition. As a SaaS provider, you need to make sure that your logo, color scheme, and taglines are the same across the board. This reflects professionalism and strong business practices—and helps with customer retention, as well.
Having a strong brand is vital for remaining ahead of your completion in the 21st century online marketplace. Apart from developing quality software, SaaS providers can build long-lasting client relationships by implementing these effective business communication strategies.