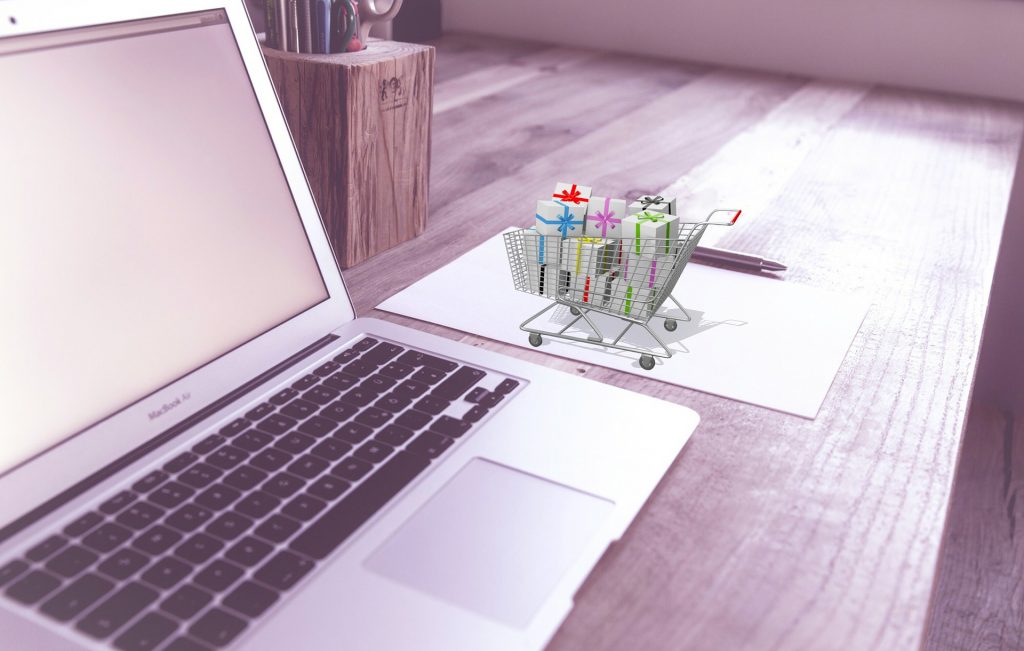 https://pixabay.com/photos/ecommerce-shopping-cart-buying-3530785/ 
If you want your eCommerce business to succeed in 2019, you should craft an excellent social media marketing strategy. Today, it's not enough to just produce share-worthy content. It's also important to utilize sneaky marketing tricks to improve brand awareness and customer loyalty.
In this article, you will find recommendations on how to use Facebook, Instagram, and Tweeter to boost your eCommerce sales. Follow them, and you will take your business to the next level.
Download Branding Resources Guide
Building a brand starts by having the right tools and advice. Download our top 10 essential tools and resources to kick-start your branding.
Collaborate with influencers
It's always challenging to make your first online sale. When no one knows your brand yet, no one wants to buy your products.
If you have just started your eCommerce business and want to get first orders immediately, you should collaborate with digital celebrities in your niche. They can easily influence the opinion of your target audience and make people believe that your product is worth buying.
If you can't afford collaboration with influencers, which have more than 100,000 followers, you can collaborate with micro-influencers. The services of micro-influencers, who have around 15,000 followers, will not cost you a fortune.
Run giveaways
People love freebies even more than you can imagine. Can you guess what the simplest way to draw the audience's attention to your brand and boost sales is? All you need to do is to provide people with a chance to get something for free.
So, why don't you run a giveaway on social media? It will help you to raise brand awareness and generate enormous sales. To run a successful giveaway, you should make four simple steps:
Offer a valuable prize. It can be a new product, gift card, huge discount, etc.
Craft a catchy post to inform followers about the giveaway. If you have no idea how to write winning captions, you may check writing services company reviews and get help from a professional writer.
Ask influencers in your niche to inform their followers about a giveaway. The more people will participate in your giveaway, the more returns you will get.
Utilize reliable social media contest tools to make sure that the process of winner selection is fair and transparent.
Generate social media buzz
Do you know how to launch a brand new product successfully? You should make people talk about your product everywhere: on social media platforms, at parties, and even in Starbucks' toilet queues. You should make people feel excited about getting a new product and encourage them to place pre-orders as soon as possible.
To hit this goal, you should generate social media buzz and make your brand irresistible. Every post related to the new product launch should intrigue your followers. Try not to reveal any specific details, but to drive curiosity. Here are a few ideas, which you can use:
Start countdown 30 or 50 days prior launch. Mention in every new post how many days have left. Make people wait for your new product as impatiently as they wait for Christmas.
Collaborate with bloggers in your niche. Allow them to "leak" some details related to the new product launch on social media
Add countdown sticker to Instagram stories
Ask questions to get feedback
If you need to get feedback from your target audience, don't waste your money on running surveys. In the digital age, you can get answers to your questions using social media.
Let's imagine that you operate in the fashion industry. This spring, you are going to sell a vintage style dress available in five colors. You need to forecast demand for different colors to avoid inventory stockouts.
To create a demand forecast, you need to be neither a financial expert nor a fashion guru. You just need to use the Instagram carousel. Upload five photos of the dress in different colors and ask your followers to comment on which one they like the most.
That's all! Now you just need to check the answers. If you know that the green dress gets 2,000 "votes", and the blue one only 500 "votes", you can forecast demand easily.
Share user-generated content (UGC)
Another great way to boost eCommerce sales is to share user-generated content on social media. As you know, people tend to trust real customer reviews more than the advertisement. For this reason, user-generated content attracts more potential buyers than any paid ad. Also, UGC costs no money.
It's worth mentioning that people like to interact with companies. And they feel happy if someone finds their photos and videos share-worthy.
If you want to base your marketing strategy on user-generated content, here is a short guide for you:
Create your branded hashtag
Invite your followers to share their opinions about your brand on social media
Remind them that they should use your hashtag and tag you on photos and videos
If you have just started your social media profile, it's highly likely that you have no followers. In this case, you may send your customers an email to invite them to follow you on social media and share their reviews.
Never forget to mention the content creator, when you share UGC on your business profile
Share behind-the-scenes
Let people know more about your company. Reveal information about the technologies and materials you use. Show the team of professionals behind your business.
If you want to build a trustful relationship with your customers, you should share behind-the-scenes photos and videos. It will help to explain to your audience how your company actually works. Absolute honesty will boost customer loyalty and, as a consequence, sales.
In conclusion
As you can see, social media can help you to increase eCommerce sales in numerous ways. You just need to choose a marketing strategy, which perfectly suits your business concept.
Author's bio.
Daniela McVicker is a blogger with rich experience in writing about UX design, content planning, and digital marketing. Currently, she is the chief contributor at RatedbyStudents where she helps individuals and organizations improve their web content writing, design, and planning skills.