Too many SaaS business owners do not see branding as a crucial segment in the early stages. Especially when there is app development in progress and the business has yet to start growing.
There is one simple assumption that makes them oblivious to the importance of branding — they think that a good product will sell itself. They believe there is no need to invest in marketing campaigns or branding, and all other things that help build a strong company image and name.
However, that assumption is very wrong. And it can be fatal too. If there is no recognizable brand, even a trailblazing app will struggle.
Of course, you can always look for an already established SaaS business for sale, a recognizable brand that already makes a considerable profit. That will save you a lot of time and effort.
Download Branding Resources Guide
Building a brand starts by having the right tools and advice. Download our top 10 essential tools and resources to kick-start your branding.
But if you'd like to start your business from scratch and build your own brand effectively, you can start so today by taking in as much as you can from this guide.
Before we start — what is branding really?
Branding can be described as an overview of what your target customers think about you and your offer (service/product).
This is the image your company has in the world, and it applies both to how your rivals and your customers see you.
However, when you delve deeper, it is fair to say that branding is a bit more complex. It also includes how the management and team players see and think about the company, its processes, motivation, and beliefs.
This is exactly why you should have your brand in mind before you start creating your business website and other marketing materials. It is this image that will separate your business from other rivals offering similar services or products.
Hence, it is reasonable to say that your brand is a mirror of what customers see and think about your company. And, logically, your goal should be to have a beautiful image in their eyes.
A strong name — a strong brand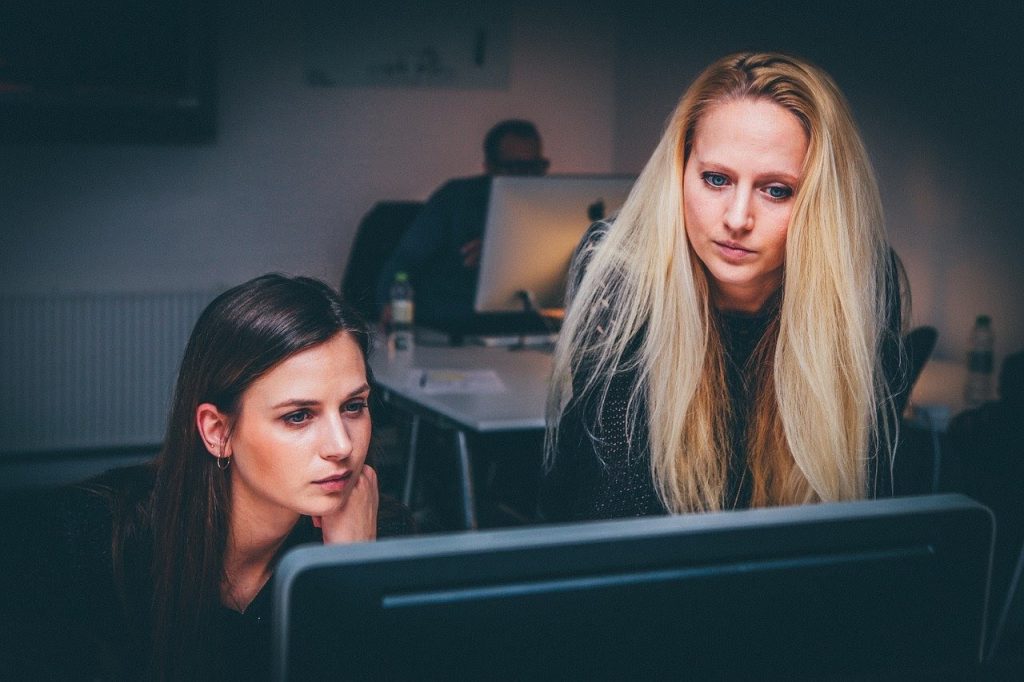 The SaaS industry is growing at the speed of light and soon enough it will become difficult to find a unique company that is somehow different from the rest.
Well, the first step towards uniqueness is definitely your domain name. There are quite a few branding benefits of various domain names and extensions.
That is why it is important to learn what the cheapest domain names bring to the table contrary to the more expensive ones. For example, some people think that only an expensive domain name is a good one, but that couldn't be further from the truth.
Also, know that there are hundreds and hundreds of extensions that you can use. These range from specific ones such as .TECH, .STORE, and .PRESS to the more general ones including .ONLINE, .WEBSITE, and, .SPACE.
The benefits of a good domain name for branding are quite significant. 
Firstly, a domain name tells your customers whether you are forward-thinking or not.

What's even more important is that it helps you interact with a niche market. You are most likely dealing with a specific audience and that is why you should create specific domain redirects that point customers to what they want.

Finally, since people's first contact with your business is your domain name, this makes the name an important factor when it comes to your identity. In other words, the message your brand name communicates is what most customers will see first.
Position
It is important to create a strong sense of what your products offer to the world. Additionally, that needs to be communicated in a way that differentiates it from all other available products.
First, it is important to explain what problems your service/products are solving. This is the act of positioning.
For instance, you could be helping teams become more efficient and avoid bottlenecks when communicating with each other (Trello, Basecamp, and so on).
A good position statement is not there only to place your product in the minds of your users but also to let you define your target audience and differentiate yourself from your competitors. This will also 'vouch' that you are on a path where every action is 'on brand.'
Any decision you make will place you closer or further from where your competitors are located. That is why it may be useful to envision your product's position as a location on a map.
Utilize emotions
No, you are not taking advantage of anyone's feelings.
When marketing your SaaS, you have to be able to capture people's attention fast. This will make them interested in your brand and that means that they will want to know more.
Your branding has to resonate well with your customers' needs, aspirations, and emotions. That will help your company create a connection with people and build loyalty over time.
See what works best for you. For instance, most companies are used to seeing positive, benefit-oriented imagery and copy that highlight the pleasure to be gained from a product. But, this wasn't the path for one industry giant — Basecamp.
In 2016, Basecamp changed their visuals to a cartoon drawing of a customer with her hair on fire being chased after by notifications, calls, and emails. Oh, they also tripled their prices.
This wasn't something people were expecting to see. But, it was captivating and in the end, it worked.
Smart, right?
Social proof needs to be a part of your marketing toolkit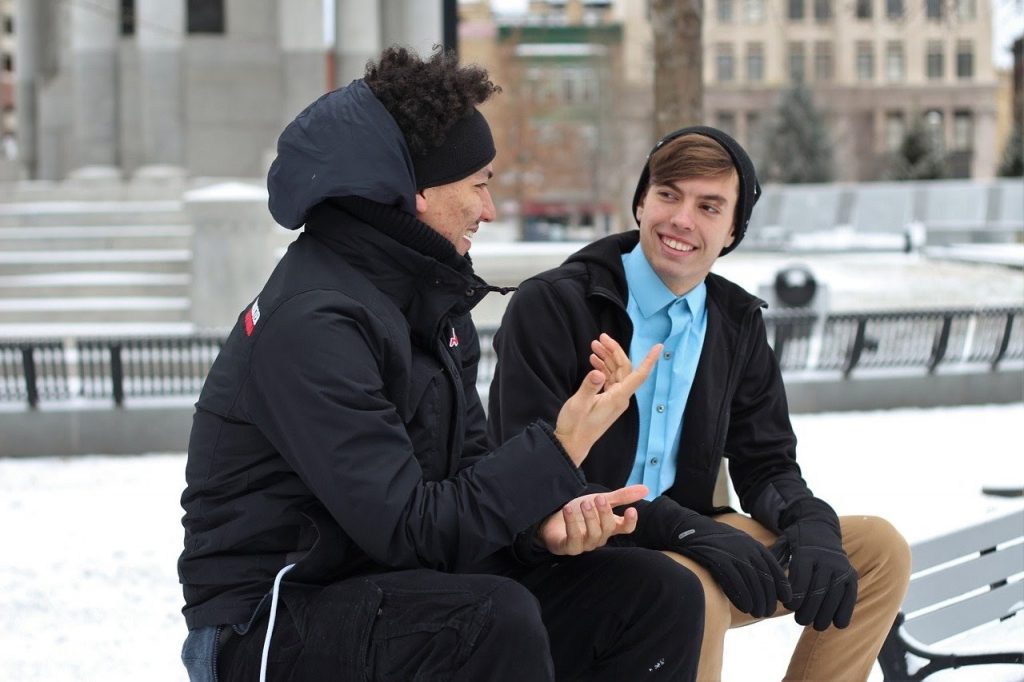 Social proof and testimonials are everywhere nowadays. That, above everything else, is a clear sign of how powerful this marketing tool is.
The most effective testimonials describe real scenarios and situations. These talk about problems your products solve and you need to add them to your arsenal.
For a start, you could start gathering testimonials. These can be conversation transcriptions you have with your customers or direct quotes from them.
Then, you could also introduce quick surveys.
For instance, when sending a survey, ask questions such as:
How did our product change your operations?

Is our product helpful?

How does our product help you get on with your work?

How would you feel if you stopped using it right now?

Would you recommend it to anyone?
When doing this kind of marketing, be sincere, and post honest answers. If your social proof seems staged, well, you have failed.
Add an element or two of reality by guiding your customers to highlight the elements of concern they had before they bought your product. When you clear out all the doubt, you win.
Conversational marketing as a cornerstone
If you haven't heard of it, conversational marketing is a fresh approach to doing business online. The buyers are moved through marketing and sales funnels by using the power of one at a time questions.
But, why should you care about that? How can conversational marketing help you promote your brand?
Well, first of all, you need conversational marketing to ensure that you are providing value. Since this method revolves around messages, you should think about how your messaging platform can deliver content in a personalized and engaging way.
The customer experience should be thought out well and the messages need to align with other marketing efforts.
However, do not forget that you should avoid automating too much. Since the point is to provide a private messaging service (with the aim of increasing the number of personalized interactions with customers), you shouldn't overdo it with chatbots.
Having technology at your disposal does not mean that you absolutely have to use it. The messaging platform is reserved for the more fluid, back-and-forth, or Q&A interactions. Do not let the customers feel that you are trying to sell something to them.
When a customer realizes that the goal is to have a product sold to them, your brand will look like it is just trying to take advantage of an honest conversation.
So, make sure to use this method but use it carefully. As you do this with more and more customers, your brand shall grow.