Marketing isn't always straightforward, and for many marketers and entrepreneurs, generating leads is a challenge. Facebook is a great platform to help you generate more leads. It's a place where you can turn a conversation into customer loyalty and purchases, as well as getting to know your customers even better. Let's see what it takes to generate leads on Facebook.
Why Facebook Is An Ideal Platform To Generate Leads On
There are a couple of reasons why Facebook is one of the best platforms to generate leads. And while you might have read that Facebook's network growth has slowed down, they still have over 2.50 billion monthly active users. So, if you create a well-strategized presence focused on both organic and paid advertising methods, your possibilities on this platform are endless.
Another reason to use Facebook is that you can set different objectives as your goal with a campaign, which is something that most other platforms are not able to provide, even in 2020.  But not just that, the platform has made its name in lead generation with thanks to one of marketing's golden rules: 'know your audience.' And while many marketers, such as yourself, might think that they already know their audience, the data you'll gather when advertising on Facebook, might say otherwise.
Building Engagement And Expertise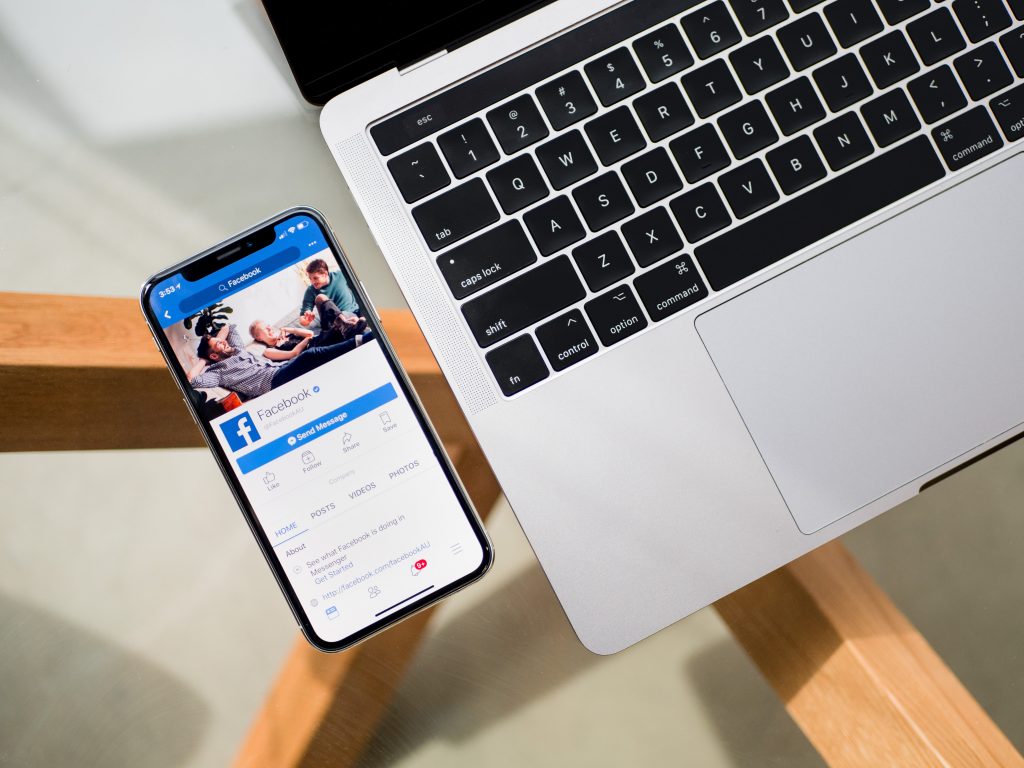 Download Branding Resources Guide
Building a brand starts by having the right tools and advice. Download our top 10 essential tools and resources to kick-start your branding.
f you want to start generating organic Facebook likes, it is essential to remember that you're going to need to build a community that trusts you and create a lot of engagement.
Engagement And Community Building
Increasing or building brand engagement is important because the trust you create will eventually trigger more purchases. People are engaged with your content if they like, click, and comment. To make sure this happens, you will have to create value for your audience by writing exciting content, showing entertaining videos, and answering questions about your product/service.
You can also utilize customer reviews to build more trust. But if you do, it is an essential thing to keep in mind that you have to remember to always reply to messages, customer reviews, and questions. This will help you build a relationship with your potential customers, which will eventually generate more leads. 
Another thing you can do to improve the engagement with your brand and products is to build a community on Facebook. When you start with creating your community, you need to take a good look at yourself. A community is not about making a profit (or at least not directly); it is about personal success and helping others to succeed too. It creates mutually beneficial relationships that add value to your business, your own life, and that of the other community members.
When building a community, you can introduce the expert approach. This means you share valuable, expert level, information about topics that relate to your audience and product. The aim is to trigger a more in-depth conversation or discussion. You do this by asking questions and making comments as well as inviting others to share content too. Once you have established brand engagement and trust, you're ready to start with Facebook Advertising. 
Facebook Advertising
Advertising is used for many different things, and such is the case with Facebook Advertising as well. Objectives like doing market research, getting customer feedback, and increasing conversion can be applied to create advertisements on Facebook. In this paragraph, we will focus on Facebook Lead Ads. 
Facebook Lead Ads are promotion forms that allow marketers, or anyone else who is interested in the matter, to collect information from possible customers. You're also able to connect with prospects, get them to sign-up for newsletters, demo requests, and blog notifications. 
And by using dynamic creative, you can make sure to deliver the right message, at the right time to the right person.
Facebook lead generation lets you sync with your company's CRM, which allows you to follow-up quicker and more efficiently. When you create a lead ad and someone clicks on it, they get presented with a unique form that automatically selects the information on their profile. After that, the users only need to confirm with a few clicks, super easy. You get the data into your CRM and will be able to give this new possible customer a quick call. You should also check out onlineacademy.com/ if you're looking for some of the best training on Facebook advertising. This will help you cut your learning curve in half and go straight to making profits for your clients or your ecommerce website.
A tip for creating leads ads that will convert is that people are more willing to help you if you help them. Meaning, if you offer something in return for the data that you need, users are often more inclined to fill out the form. 
Building campaigns
Building campaigns with Facebook is relatively easy. The first thing you will have to do is to set a goal for your campaign. Facebook offers three different categories of objectives to choose from awareness, consideration, and conversion. If you're going to get more leads, you'll need to select conversion. These are the next steps to building a campaign:
Specify the ad set, that will determine how your ad will run. Think about this carefully, because targetting will make or break your campaign. 

After you've selected all the qualities of your possible customers, it's time to build and test your ad creative. You can choose from different formats that are set up, which makes it easy to run. 

Once this is done, you are ready to launch your campaign. 
Statistics
After you've set up your campaign and it is running, it's time to take a look at Facebook Statistics. We've selected the five most important measurements to keep track of to maximize your Return On Investment with Facebook Ads. 
1. The first is impressions, also known as the number of times your ad is shown and seen.
2. The number of clicks and the click-through-rate shows how interested people are in your ad. You can calculate the CTR by dividing the number of clicks through the number of impressions. 
3. Conversion rate, the conversion relates to the actions taken on your website after users come from your ad. 
4. Return on ads spend is defined as revenue divided by the costs of the ads. 
5. Lifetime value is the projected value that a customer will have during his or her entire life. In marketing, you often set a goal as to how much you want that value to be.
Increasing click-through rates
The click-through rate (CTR) of your ads is one of the best ways to understand how your audience is responding to your ads. There are a couple of things that will help you increase your CTR. 
The first is to distill your audience. You are increasing your CTR through audience redefining means that you will only select the users who are most likely to click on your ad. Let's say that you noticed that men between 20 and 30 are clicking the most, and women of the same age group almost not at all. You should retarget your audience to men between 20 and 30. This means you are targetting the highest quality audience, which will increase your click-through rate. In other words, you are shifting from volume to value-based marketing. 
Another aspect of improving your CTR is content. The images and text you use play a huge role in your CTR. Unfortunately, there is no easy fix for this one; you will have to test to figure out what works for your audience.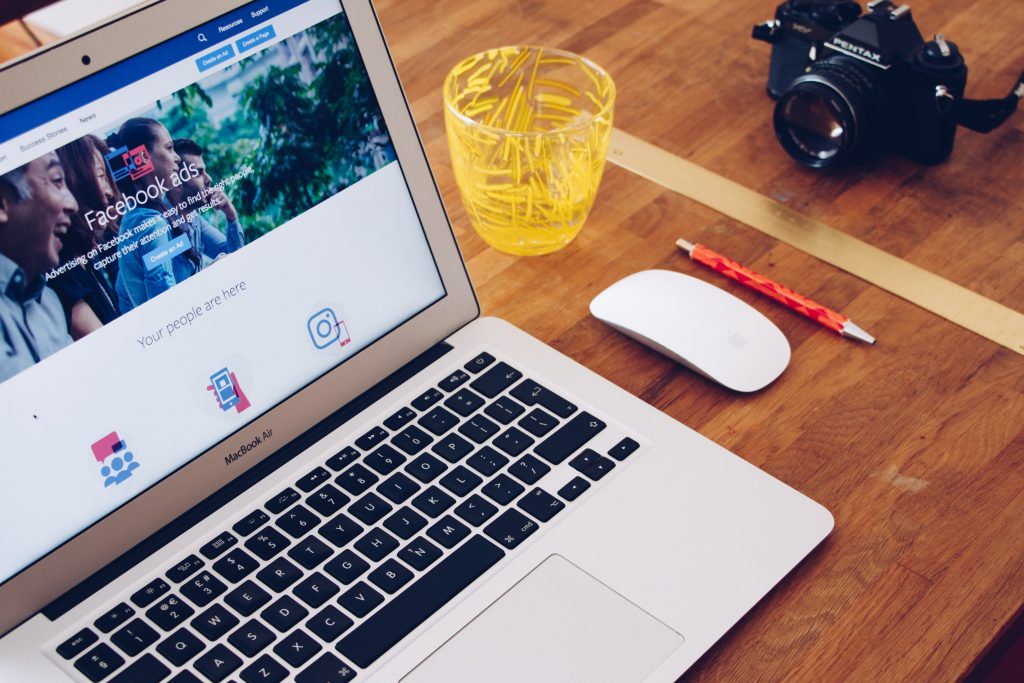 Facebook Messenger
Another way of reaching your audience is through Facebook Messenger. Through a messenger, you will be able to engage in actual, live conversations with your prospects. These conversations can help you gather more information and ask in-depth questions.
It is also possible to create ads that have a click-through to a messenger. If you set up an automated chat, you will be able to get an excellent and full idea of who your potential customers are and what they are looking for in a product.  
Facebook's messages objective is a tool that will help start even more conversations. Through this tool, your ad gets delivered to people who are statistically most likely to want to have a conversation with your business. 
Conclusion
We hope that after reading this article, you feel comfortable enough about generating leads on Facebook to give it a try. The platform offers great flexibility when it comes to marketing goals and has an immense network of possible customers. Facebook Advertising and Facebook Messenger allow you to get to know and understand your potential customers. If you are patient enough to build your audience's engagement and earn their trust, you will soon be swimming in leads.