Attain Athletic Sponsorship through Branding
Gaining sponsorship as an athlete is never the easiest thing to accomplish. But it's more than worth it when you have the funding that you need in order to continue to compete regularly without worrying about finances.
With the right athletic sponsorship, you'll have the ability to participate in every event for your sport if that's what you desire. You will not have to worry about fees because all will be handled by the endorsements made by your sponsors. Do you intend to compete athletically on a professional level? Are you running for charity? Follow the simple steps that we share with you today to make attaining sponsorship a breeze.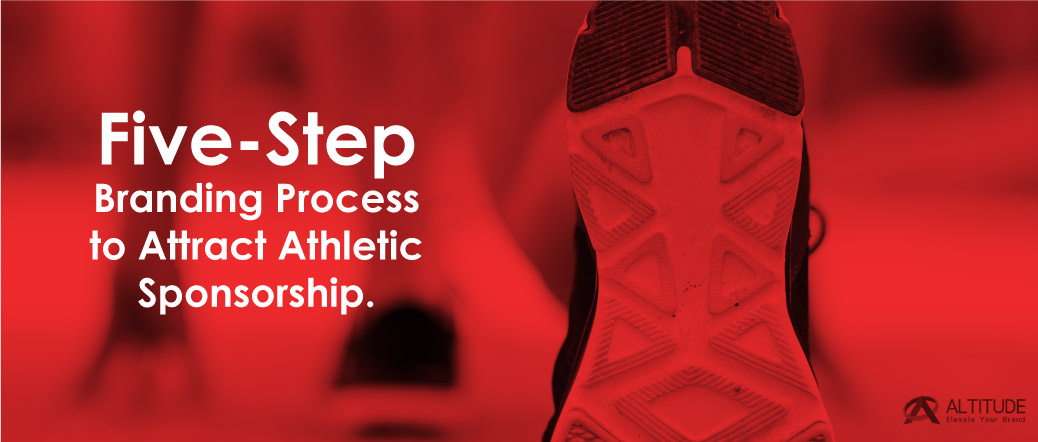 Five-Step Branding Process to Attract Athletic Sponsorship
1. Learn why companies pay to sponsor athletes – it's always best to start at the beginning. If you learn and understand why companies sponsor athletes, it will make it much easier for you to attain sponsorship and funding. In many cases, businesses will sponsor professional athletes with the intention of associating their products and services with them. By associating their products and services with you – the successful athlete – businesses can use this connection to attract more customers from their target market. When looking for companies as potential sponsors, consider your image, your personal brand, and the types of athletes that certain companies usually sponsor. If you fit their typical target, then by all means contact them to find out if sponsorship is possible.
Download Branding Resources Guide
Building a brand starts by having the right tools and advice. Download our top 10 essential tools and resources to kick-start your branding.
2. Build a fan base – if you are a runner – as an example – and you show up for a race after race and even finish with decent times, there's no guarantee that anyone would consider themselves your fans. You have to cultivate a fan base and build an audience. Media coverage is a great way to create fans. Social media is an excellent way to connect with people that are interested in what you do. Tap into all of these areas and build a rabid fan base of happy followers!
3. Evaluate potential sponsorships – as an athlete, you may pick and choose potential sponsorships. Choose sponsors in accordance with your values and remember that there is more to sponsorships than money. Plus, picking the right partners will help you gain more attention in the limelight. Make sure to choose sponsors that deliver additional exposure as well as sponsorship money.

4. Find the right points of contact – as you research potential companies to sponsor you, keep everyone in mind. Do not dismiss small businesses or local organizations. Your local audience is definitely your target market and finding local sponsors will be a lot easier than finding them on the national level. Locating the correct points of contact at these organizations doesn't need to be difficult. Find somebody currently sponsored by the company and ask for their help.
5. Initiating contact – now that you've developed an audience and found the ideal sponsors, it's time to initiate contact. When reaching out to your initial contact, send this person a proposal. Make it short and sweet and shoot for 50 to 100 words. This should be long enough to get your point across without being too long and wordy.
Use this information to attain athletic sponsorship through branding.