How many times have you sent an email to your colleagues without the email attached?
Have you ever responded casually to an email only to realize later that the CEO was on the email
Business emails seem like they should be so simple to write. But, often they are not.
Professional emails are legal documents. You should not write them the same way you write emails to your family and friends.
Download Branding Resources Guide
Building a brand starts by having the right tools and advice. Download our top 10 essential tools and resources to kick-start your branding.
If you want to know how to write a business email, here are 7 tips to help your emails look and sound more professional.
1. What Do You Expect From Your Email?
First, know what the purpose of your email is. Are you looking to make a sale, network with a new client, or solve a problem with a new product? Do you want to remind a colleague of an upcoming deadline or thank your team for their hard work?
Let the recipient know what you expect from them and include everything they need to accomplish it.
For example, if you need someone to analyze the cost projections for a quarter, make sure there is a link to the projections or they are attached. Explain what they need to review and how the analysis will be used. Clearly state the deadline for them to complete the task and get back to you.
2. Know Your Audience
Make sure the tone and style of your email are appropriate for your recipient.
If you're writing to an executive in your company or a prospective client, your email should be more formal and polished.
If you're writing to a colleague or someone you have an established working relationship with, you can be friendlier and less formal.
When you're following up on a meeting, you may want to include detailed notes to recap everything that was said and make sure everyone knows their action items.
On the other hand, if you're asking your colleague for a report, you can usually just ask the question without going into all the reasons why you need it.
3."Brevity is the Soul of Wit"
This popular quote from William Shakespeare is one of the best professional email writing tips you will ever receive.
Most people receive too many emails in a day. Knowing how to draft a professional email that gets right to the point will be greatly appreciated by your recipient.
Keep your emails brief, concise, and focused. Limit the topics within an email to one or two subjects at most. Use direct, simple sentences. Don't include filler words or information that doesn't relate to the topic.
4. Know How to Write A Business Email in the Proper Format
There are many different types of business email writing tips and templates you can use and follow. But almost all of them will include the following items: Subject, Greeting, Body, and Signature.
Subject Line
Keep your subject line brief so your recipient can read it all on any device. Even the best email app for mac or pc has a limited number of characters it shows in the subject line.
Write a subject that clearly describes what the message is about. Use regular capitalization – don't write your subject all in capital letters.
Greeting
Use a brief friendly greeting that addresses the recipient by name when you know it.
If you're addressing someone you know well, you can use an informal greeting like "Hi" or "Hello" followed by their first name.
More formal greetings will use last names and titles. For instance, "Dear Mr. Jones" or "Greetings Dr. Johnson".
When you don't know the name of the recipient, traditional greetings such as "To Whom It May Concern" are also acceptable.
All words in a greeting should start with a capital letter. Every greeting ends with a comma.
Body
State your reason and the main point of the email right away. Include any supporting information the recipient needs to know.
A block style with single-space paragraphs is usually the easiest and cleanest format. Include line breaks between the greeting, body, closing, and signature.
Try not to use bold, italics, or color fonts unless it's necessary for emphasis. Use easy to read fonts such as Times New Roman or Arial.
Closing and Signature
In a formal email or with a new contact, keep things more formal with closings such as "Kind regards", "Thank you" or "Sincerely".
Follow-up emails, internal communications, and people you are more familiar with can use more casual conclusions such as "Thanks" and "Best".
Your email signature should include your name, title or position, and contact information. You may also include a company logo, name, address, and website link.
5. Proofread your email
The last step of how to write a professional email includes proofreading. It's very easy to be in a rush, type an email quickly, and hit send, but you should avoid that as much as possible.
Always take an extra moment to review what you wrote. Check for spelling and grammar errors. Confirm that your facts are correct and that you have included all the necessary links or attachments.
Read the full email back to yourself, aloud if you can. Always consider your email from the other person's point of view. How will they read it? You may realize that the tone isn't as professional as you need it to be. Or, you may realize you're being too formal in a situation that needs to be more casual and friendly.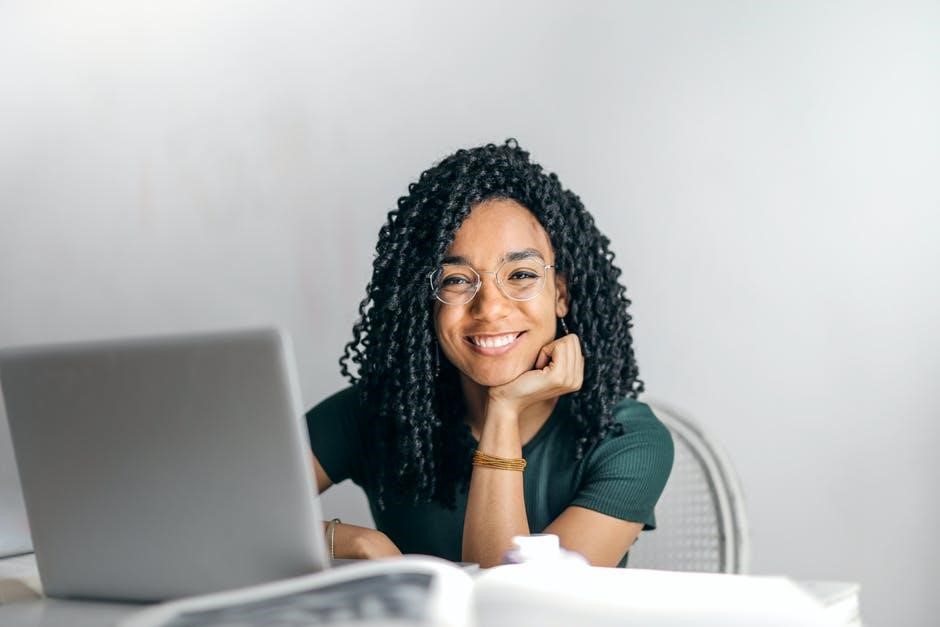 6. Remember to Follow-up
It is appropriate and expected for you to follow-up on your email.
If you haven't received a response in a couple of days, you should reach out again with a friendly follow-up to see if they need more information or had any questions.
7. Email Etiquette
You want to make sure everyone who needs the information receives it. Be cautious of overusing the CC field. If someone doesn't need the information, don't include him or her.
Consider the timing of your email. When possible, avoid sending an email after-hours or when you know someone is on vacation.
Know How to Draft a Business Email
Business emails have a specific style and structure to create effective and efficient communication. Knowing how to write a business email properly will greatly impact the impression your writing gives others.
Explore our website to learn more about business communication and branding.