While the term 'brand' conjures up plenty of marketing-speak, let's keep things simple by defining branding as it is → your brand is what tells your customer what to expect from you and how you're different from the other businesses operating in the same industry.
However, branding itself is not easy. Looking at any industry, there are plenty of multi-billion-dollar businesses with near-infinite marketing budgets, and trying to build your business's brand from scratch can seem like an impossibility. Yet, many small businesses continue to surprise us, by using clever tactics to set themselves apart.
Not every business is built with a brand new idea that's never been executed on before. Chances are, your business has plenty of competition, and your product (or service) is just one more in a plethora of options available to your competition. Unless your brand name is strong, you'll be lost in the crowd, and forced to compete only on price, before you eventually perish. To ensure your business stands a fighting chance, here are some tips on creating a brand name and brand that is successful.
Download Branding Resources Guide
Building a brand starts by having the right tools and advice. Download our top 10 essential tools and resources to kick-start your branding.
Great Tips For Creating A Brand Name That Sells
Analyze Competitors + Keep It Simple
Before coming up with any name for your new business, it's a good idea to first take a look at your largest competitor brand names. As an example, let's take a look at the fast food industry. If you're a new fast food business franchise you may have competition from:
McDonalds
Hungry Jacks
Red Rooster
Burger King
If you take a look at these names what do they all have in common? They're simple and memorable names. Creating a new brand name should be something that's memorable, easy to remember, and something that is one, two or three words long. Any longer than this and you risk being forgotten. Longer names tend to be hard to remember and can be tiresome to say. For example:
Mrs. Pickles Specialty Hot Pies
This could be shortened to
Mrs. Pickles Pies
As you can see the second brand name is easier to remember than the first one, thus is easier to remember for your potential customers. This is why some brands such as Ford, Toyota, Uber, Windows, Apple, and other one liners work extremely well because they're easy to remember and they also offer great products or services as well.
Use Complimentary Wording
When using words together to create a strong brand name, it's important to make sure they complement one another and it doesn't feel awkward when saying the name. For example:
Awkward: Burger Sword
Complimentary: Burger King
If you look at many large brand names with multiple words, you'll find some have one thing in common. They have a descriptive word, and a noun. Example of the fast food restaurants:
Hungry and red both are descriptive words that help to lift the noun and make it more memorable because it gives a visual picture in your customers head. When creating a brand name, depending on your overall industry, try to put nouns and descriptive words (adjectives) together and see what you can come up with that may help envision your dream business name.
Make Sure It Looks Good On Paper
Before finalizing your brand name, you also need to make sure it looks good on paper and as a domain name online. The idea of this is because it will be seen and printed many times, and it needs to look good with the initial design and layout. When considering the design and layout here's some things to remember:
Use simple drawings and colours to help create a more memorable brand logo. Complex logos aren't as memorable as the single word or simple drawing designs.
Make sure the brand name looks good if you wrapped it around merchandise or promotional products. While you may not start out with promotional products, you still need to make sure it looks good for future reference.
Will it look good on different media mediums: Eg: billboards, flyers, magazines, webpage etc.
Sounding good and looking good on paper are two separate things. This is why it's so important to really draw out some logo design options to make sure you can create a name and design that will be remembered years from now.
3 Power Steps For Brand Success
Laying The Foundation
In order to build a brand after the name has been decided that not only finds its way to the top of your target audience's minds, but also increases your bottom-line while keeping the competition at bay, you must remember that your brand is not just about your logo. Or what a nice office space you have. Or even how awesome your website is. In order to get started on building your brand's presence in a competitive industry, you must have a clear understanding of your:
Brand – What is/are your product/services, organizational values, vision and mission?
Target Audience – Know your target market inside and out. In fact, the more information you have, the better. We might even suggest that you build a 'customer persona' so you know exactly whom you're targeting.
Competition – What are they offering? How are they differentiating themselves? What are their marketing strategies? Again, be as thorough as possible with your research.
Once you have the above information, you're in a strong position to start building a brand strategy. Remember, as simple and obvious as the above seems, many businesses skip this step in a hurry to get with the 'shiny' aspects of marketing.
Define Your Brand
The moment you try to be everything for everyone, you've lost the game. Using the information, you collected in the above step, you will have a clear idea of where your business stands, strengths, weaknesses and plenty of competitor-related information. Now it is time to take the following steps and clearly define your brand: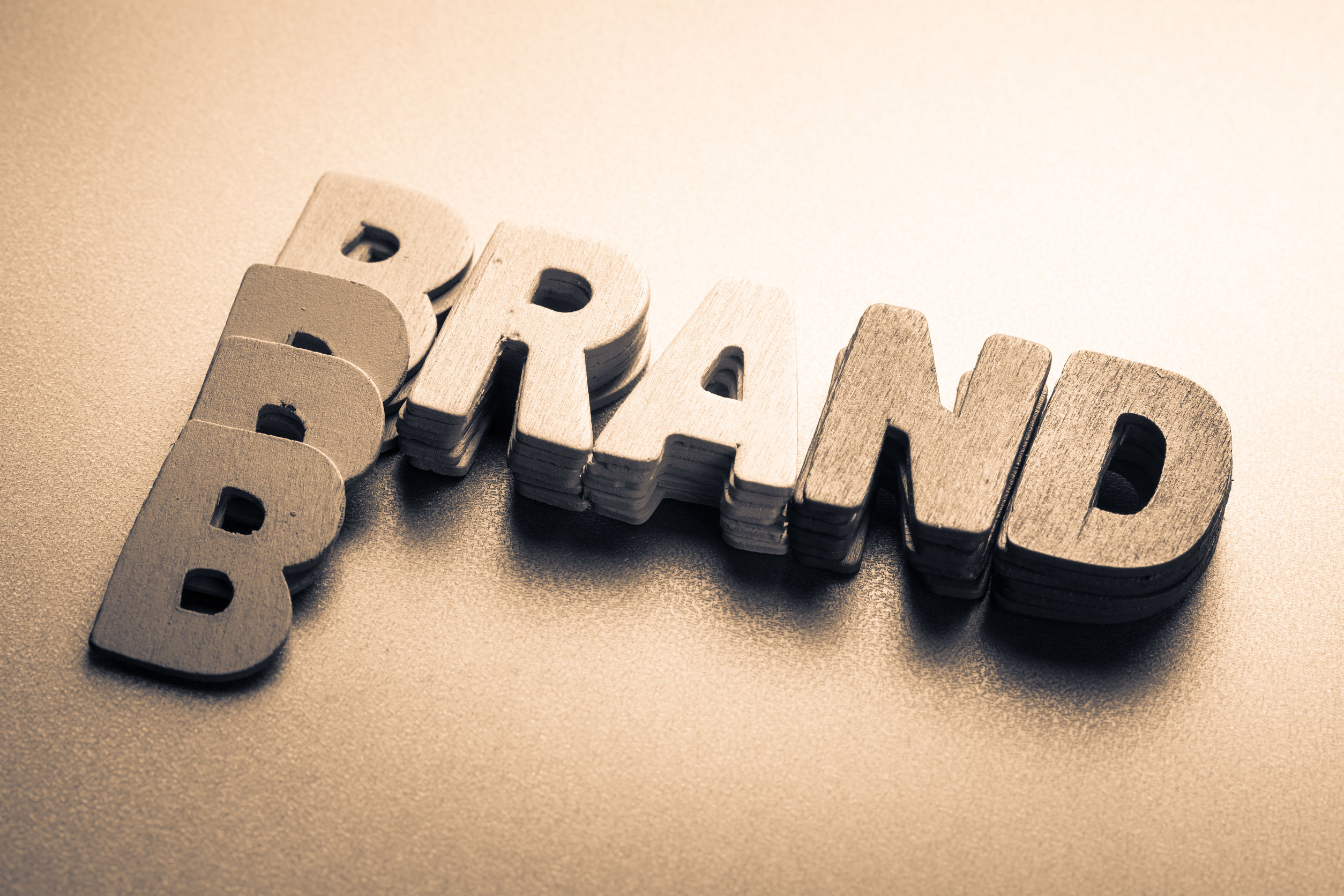 What are the one (or two) things you want your brand to be known for (e.g. Google – Search, Uber – convenient transport). This will also be your unique selling point. It can be awesome customer service (e.g. Zappos) or a revolutionary addition to an existing product
How will the above help you differentiate your brand from those of your competition?
What qualities and feelings do you want your customers to have when they think of your brand?
Marketing Communications
Now that you've built a solid foundation, it's time to put pen to paper and get to work on the "face" of your business. Don't hold back. Let your creative juices flow. Remember, no brand stands out by being conservative. Look at your competition and identify ways in which you can differentiate your brand. Now, it's time to work on your logo and other marketing collaterals:
What colors do you wish to use, that will help show off the personality of your brand while also differentiating yourself from competing brands?
Design a memorable logo and keep in mind that you will be using it everywhere. So, try to minimize or eliminate complex designs.
Establish brand guidelines so that all your communications will be consistent with your branding
Design your website in line with your logo and brand colors
Ensure all your marketing material such as social media profiles, leaflets, advertising etc. are consistent with your brand
Many businesses jump to this step directly. Step 3 is only as strong as the effort you put into Steps 1 and 2.
Conclusion
The above steps will help you get started in the branding game and build a solid foundation based on which you can launch your marketing efforts. If you look at any industry, the brands that are killing it and truly setting themselves apart from the competition are the ones who have done their homework on their market, product offering and competition. They understand that a brand goes way beyond a sleek logo and flashy website.
What challenges have you faced when trying to differentiate your business from your competition?
---
Bill Sheikh – Owner/Founder
I am the founder of U-Thrive Marketing. U-Thrive Marketing is one of the premier online marketing and website design firms in Tulsa, Oklahoma. Myself and my company have helped hundreds of companies across the US put their business on the map online and offline. I specialize in generating customers for the businesses I work with by utilizing proven online marketing tactics such as SEO, PPC & Social Media. I have been personally featured on many national and local publications with features and articles related to online marketing.