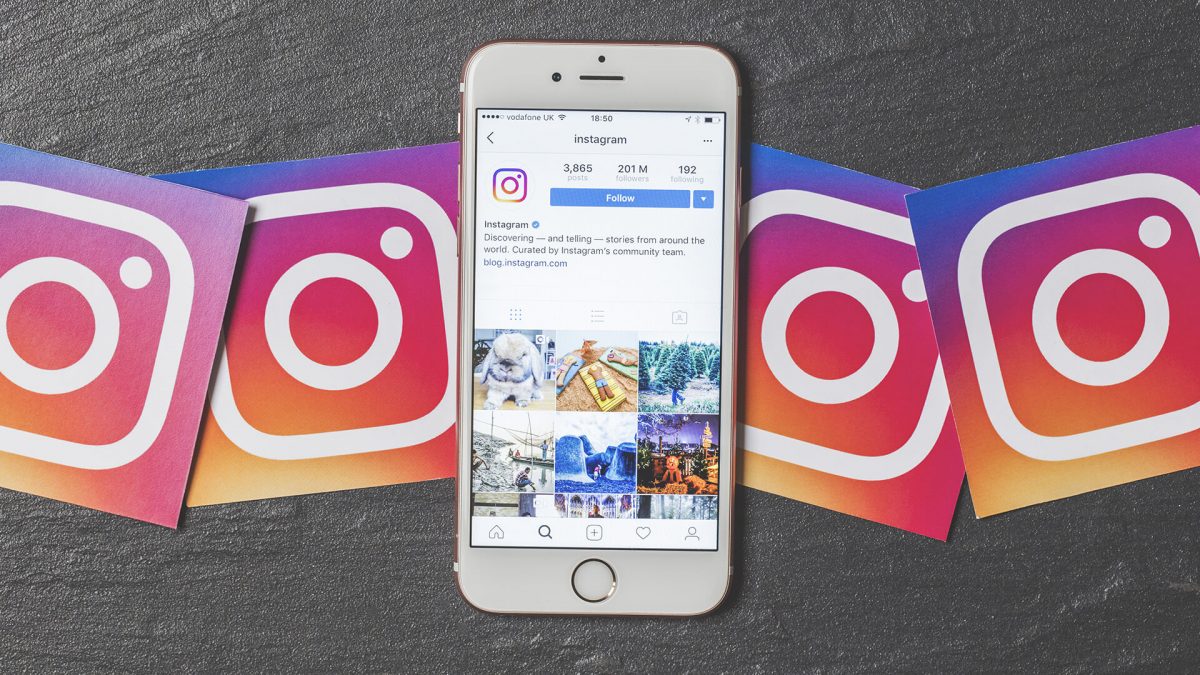 Knowing that Instagram is the hub of pictures and images, we tend to follow the ritual, right? At times without thinking much about what to share with the world, we just take a perfect click. But there are times when we want to post the most Instagrammable places across the world. In those particular situations, Brighton Instagram spots come to mind.
If you are also among those who want to share Instagrammable places in Brighton, you surely have opened the right article.
Following are some of the most acclaimed pictures from the vicinity of Brighton. Hope these places will make a difference in your Instagram reach and engagement. See no of likes or number of followers of each before selecting one hope you will find the best place to visit. So if you going to provide a similar review try to increase your IG Followers because it builds a kind of trust factor in readers. 
Most Instagrammable Places in Brighton – Hotels, Streets, Lanes, and More
The list mentioned below is not it. There are many other places that are worth watching and visiting. But for now, we have mentioned some of the most acclaimed and famous ones. Hope you will like it and leave a comment below regarding how did you find them; did you like them or not?
1. The White House (Hotel)
The White House is a depiction of the Victorian era – beautifully whitewashed amidst kooky pubs and markets for antique lovers and glorified cafés. This is the place one should stay to experience corniche. The interior of the hotel gives positive vibes and amazing energy. It is all because of neat beds with beach-infused theme prints. The carpet is striped which enhances the contemporary look. When you go downstairs, there is a huge modern room for breakfast. On the lime-green wall, art is exhibited to bring in more energy and a modern look. There are 10 different rooms of various sizes – for solo beings to the complete family (a suite with 2 balconies and an expansive lounge).
2. The Square (Hotel)
Situated in the Regency townhouse, with a fashionable yet secure boutique, this hotel offers the main attraction in Brighton. The interior is a unique style and theme. It contains glory within glory – too much in the plate and too little outside (better interior than exterior). Funky and vibrant furniture with the themes that go with nature – plum colors. Walls are covered with work of local artists, full-sized windows (from floor to the ceiling), foldable shutters, and whatnot! The lighting of the room calls in for romance even if it had been dulled in the past. With all these attributes it gives a subtle feel – minimalistic and chic. Amenities like spas and power showers simply ignite calmness. We are sure, it can be the Brighton Instagram spot! Use an Instagram Profile search tool to explore multiple places at once. 
3. Hotel Pelirocco (Hotel)
Hotel Pelirocco is meant for all those weekenders looking for a perfect spot to treat themselves. With so much happening in the rooms and even the exterior, no one would fall unlucky or miserable to be at this hotel. It wouldn't be wrong to say it calls for some naughtiness and make the air as saucy as Love Life (Netflix's latest hit). You know what! The themes are as juicy as you might want – electrifying hot with the touch of current cultural domination. The staircase, walls, and even the entrance cover artwork from different countries. The themes of the rooms are different; each on their own. The most famous one is Lord Vader's (reference to Star Wars). Almost all rooms include amenities like a tub and balcony to sit outside and enjoy. Interestingly, there is a bar with colorful cocktails and locals.
4. Blanch House (Hotel)
Another much appraised and known hotel in the vicinity of Brighton is Blanch House. This is a 4-storied Boho establishment with 12 rooms to offer. Stylish to the core that makes anyone fall for what it facilitates. Bathrooms, rooms, and every corner in between are epic to the extent that one can begin to imagine. Unlike other cheap hotels, Blanch Hotel gives extra attention to the customers. The staff takes care of requests and provides room service when it comes to chocs or champagne. Interestingly, Blanch House is one of the award-winning hotels (for their breakfast) in Brighton. Smoked salmon, pancakes, muesli, and scrambled eggs are to die for!
5. The Pier (Palace)
As soon as you enter this majestic Brighton Pier Palace there will be a beautiful view waiting to do the honors. It will facilitate and provide you will amazing rides and seafront with charisma that was needed all this while. People who go there are mainly found capturing helta skelta. However, if you explore this place inside out, there will be many picture-worthy spots. It won't be wrong to say that this place is more or less like a chic fun fair. And yeah, grabbing candy floss for yourself and the beloved would actually give hype to the relationship.
6. Royal Pavilion (more like a palace)
As the name suggests, Royal Pavilion is a former residential place for royals who once lived. It is situated in the middle of the town. Has an exotic interior and comes as a grade 1 palace in Brighton's territory. It is so very much an Instagrammable place in Brighton. Since the garden in the palace is amazingly stunning, you will find many spots to click a picture or two. People, especially tourists come here to spend a day at a picnic. Also, people tend to visit Royal Pavilion to sit in the garden on the outside of the palace. This place is amazing in the mornings. So, if you are an early bird and prefer not to stay as a nocturnal, this place will serve you right. The reason is, that it offers a lot more in the mornings – symmetrical shots for your Instagram posts, etc.
7. Upside Down House (picture-worthy spot)
Upside Down House, the name entices the hormones and one wants to go there to see what an upside-down house would look like. This is one of the most acknowledged Brighton Instagram posts. It is a recently opened place and is meant for photographers. You will certainly love the interior as much as the exterior. The spots are flawless with a lot happening on each corner. Clicking snaps and making insta-perfect shots come as the best surprise.
8. Promenade (restaurant)
Promenade is a magical place for Instagram posts in Brighton. It serves as the best place for a number of reasons. Primarily because of the seafront lighting that calls for awesomeness in a stroll. It gives opportunities to make the night at Promenade the most cherished and rememberable one. Nighttime is meant for some cool and chic pics though! And the reason stays the same – perfect lighting, amazing dinner, and excellent companionship at the heart of the sea.
9. Prince Albert Pub (pub)
It is located on Trafalgar Street in Brighton. Prince Albert Pub has another name – Home of the Frees. The building that stands tall on the side has a number of graffiti featuring rock stars who once were famous but had passed away. Scribble is also there which represents Banksy. So yeah, being the admirer of music legends, Prince Albert Pub is a must to visit.
10. North Laine (street for artwork)
In case you are mixing it with the word "lane", please don't. The reason is, that North Laine is more to do with Brighton's residential district. It has a blend of solo independent traders, colorful yet diversified shops, and marts. If you are in Brighton for the sake of enjoying and taking insta-worthy clicks, then head towards North Laine and experiment with the hustle and bustle in the streets, buildings, and whatnot! By the way, the most Instagrammable picture of this location is the zig-zag bunting that runs throughout the shopping area.
11. Around Town (LGTB artwork)
We are sure you know that Brighton is the capital of the UK, right? But did you know it is an LGTB capital and there are several lurid displays of artwork? If not, let us tell you that it is a place for flashy and vibrant decorations. These decors and artwork are found Around Town. In almost every corner you will get to see something inviting for an insta pic. For example, on the corner of Lloyds Bank (situated on North Street), you will see a sign "Be Together". There is another hanging somewhere in the same vicinity saying "Couples Photography". So, yeah, this place is heaven for the LGTB community as it gives a quirky and pretty sprawling feel. Stroll around, explore more than the place offers through artwork and get all the pics possible. Will you?
12. Blaker Street (spot to visit)
Do you remember the huts in Hove Beach? If not, that is another spot for your most Instagrammable pictures in 2021. However, this Blaker Street gives the same feel as those huts. But yes, these are an upscaled version. It is situated in the heart of the city in the middle of the road with a colorful ambiance. These are indeed the most sought places for pics. The reason is simple – they entice juices of creativity and also hold significance due to the vibrancy near the seaside.
13. Preston Park Rockery (park)
Being a tourist calls for visiting places that are Instagram-worthy. If you concur with our statement, then it is important to try visiting Preston Park Rockery. It is by far one of the most popular parks in Brighton. Here, as the name suggests, are rockery arrangements. This part promises to bring the best aura and ambiance and make the weekend turn out to be the rememberable one. So, in case you want to relax and ease out, don't want to do much, or tire yourself, go to Preston Park Rockery. 
14. Devil's Dyke (spot for tourists)
This is a magnificent national spot and is not in the city. A tad far from the city this place is impressive to the next level. We can say that because of the peace and tranquility it holds. Set a little far, with no chaos, no hustle-bustle, no noise. Also, it is a favorite spot for locals as well as tourists. The space is quite green and is recommended to be visited during day time. If you go there in the evening, it might get crowded.