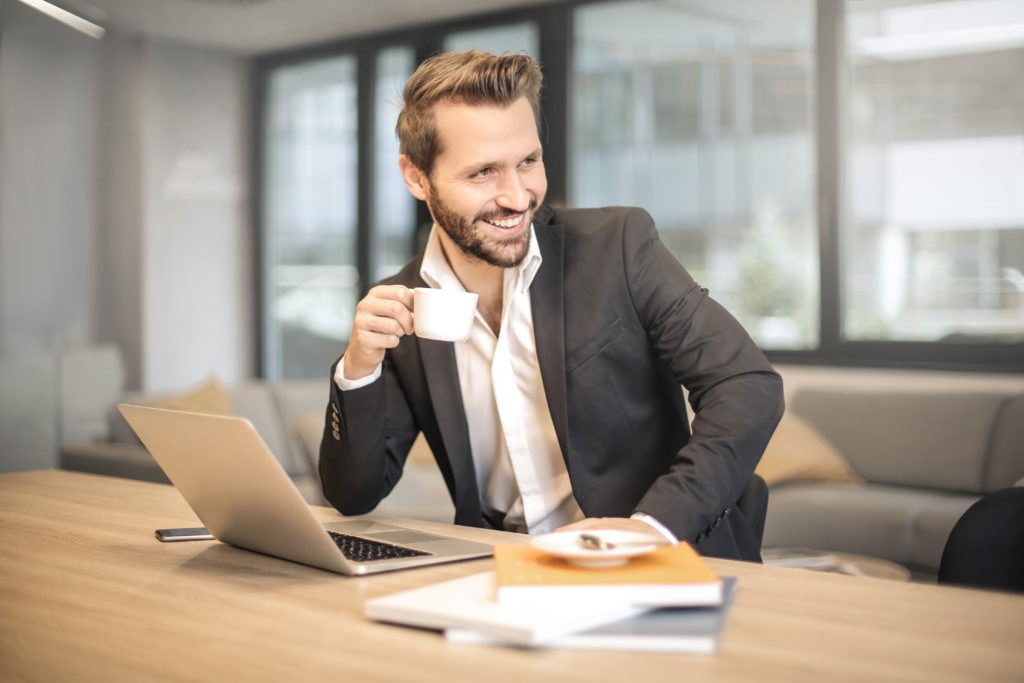 https://www.pexels.com/photo/man-holding-white-teacup-in-front-of-gray-laptop-842567/
If you are a general contractor or you are a small contractor business owner and want to be a successful entrepreneur on your business line, here are some tips you can follow to help you achieve the success you want for your business.
Like what you do
Like any other job, it is better to do something you like, if you love fixing things, building things, remodeling, if you enjoy working with your hands and you can look with pride at the result of your work, you will not dread going to work every day.
Download Branding Resources Guide
Building a brand starts by having the right tools and advice. Download our top 10 essential tools and resources to kick-start your branding.
Enjoying what you do comes across to your clients, they will notice how happy you are doing your job, which will give them confidence in you, if you follow this and the rest of the tips on this list, you will probably have a client for life, and that client will generate more clients for you, as the client will recommend you to friends and family, even co-workers. Of course, you should not only rely on referrals for getting more clients, investing in publicity, marketing in your area, social media ads, is always good. Have cards printed with your name, your business name, phone number, email and business hours, so the client can know when you are available and when and where they can reach you
Have good customer service
Having excellent customer service can mean a lot for your business, it will mean you will have a happy customer, if you have given your client your card, they will know when and how to reach you, but what happens when you are unreachable? Always have an extra person that can answer your clients questions, or if they cannot answer their questions they can reply to their email or call and let them know their email has been received and you will be getting back to them soon with an answer, or you will be getting the message that they called with questions and you will call them back as quickly as possible to solve any issues or questions they could have and your staff if not ready to answer.
As long as your client feels they are being taken care of, that they matter to you, and they are not left in limbo if they have a question, request or just need to reach you, your client should be happy and that should always be your aim, having satisfied customers, that will hire you again for any work they might need in the future.
Use good materials
When you want to do an excellent job like an artist you will not get a cheap paintbrush, bad quality paint, a lousy canvas, if you're going to do a good job, one you can be proud of and that will make your clients happy, you need to invest in getting good materials. What is the point in fixing a pipe if you know in 2 days it will be leaking again? Do the best job you can do and with the best materials available to you, if the pipe has a leak that requires you to replace a length of pipe do so, do not just patch up a whole and hope for the best, replace that piece of faulty pipe with a good quality pipe, use the best adhesive for the job, fix the hole you made on the wall to get to that pipe so that the fix is unnoticeable. Be a perfectionist with what you do and with the materials you use. That will guarantee your job will hold and last, and your client will notice you are professional and responsible and that your work stands the test of time.
Have insurance
Even if you have years of experience in this branch but have just decided to start to your own business, or if this is a new venture in which you are not that experienced, no one is free of unexpected situations, so to save your company from potential bankruptcy from an accident caused to the client or another third party, a mistake while doing your job, a lawsuit resulting from a dissatisfied customer, or what they may feel was misleading advertisement. You may think you only need contractor's general liability insurance, but you may benefit from having a commercial auto insurance policy as well, as your auto policy will not cover you if you use your car to go to work sites, or transport materials or tools, or has any sort of logo for your business on it. You could also benefit from inland marine insurance coverage that covers your tools and equipment, and it is always a wise investment to have workers compensation insurance coverage for your most valuable assets, your workers.
Keep your Schedule and Budget
Another way to be a successful contractor entrepreneur is to give your clients strict schedules of when the work will be completed and a Budget as an accurate as possible as well. Contractor has the unfortunate name of always being behind on their Schedule and delivery dates, if you want to set your business apart and then make yourself known for being on time with your Schedule, we all know there are unforeseen delays that may happen, but when you are planning for a project make sure to have the materials you are going to need to be ordered as ahead as possible, make sure you will have enough or a little extra in case some mistakes are made you won´t need to reorder the product. If your specialist in drywall calls in sick unexpectedly make sure you have someone that can do the job as well, and the right way, as it will take you longer to have it taken down and redone. Always make sure you have the right tools on site, all the materials needed, a place to store them safely and reliable workers. Being on time and the schedule will earn you a good name and reputation with your clients and good reviews from them.