In the field of internet, promoting your content is a race, and 'content marketing' is leading this race. 
Yes, SEO has made gains in this race over the years, but content marketing is still at the forefront. In fact, other areas of marketing exist only because of content.
Everyone is fisting off content. Isn't it? Think about it. What would you have optimized if there was no content for search engines to index?
Download Branding Resources Guide
Building a brand starts by having the right tools and advice. Download our top 10 essential tools and resources to kick-start your branding.
Similarly, if there was no content, what would you post on social media? Nothing. If there was no content, then how would you communicate a message that resonates with an audience?
In content marketing, 'you never know everything.' New tactics and strategies emerge every day, and there are thousands of them. You 'can't use them all.' You have to decide on useful trends and include them in their strategies.
In this blog, we will focus on the 'most popular trends' of content marketing and what direction it might be headed in 2020 and beyond.
1. Tell your story through visuals
Visual content has been trendy for a long time, and it will remain that way, because, honestly, we'd rather see images than reading. Internet users, especially the millennial generation and Generation Z, are always short on time.  You must appeal to their imagination through your interactive content. 
According to Pew Research, social platforms that feature visual content, like YouTube, Snapchat, and Instagram, reign supreme among adults. In fact, YouTube continues to be the most popular and widely used platform among U.S. adults. The video-sharing platform is used by 73 percent of adults, topping even Facebook.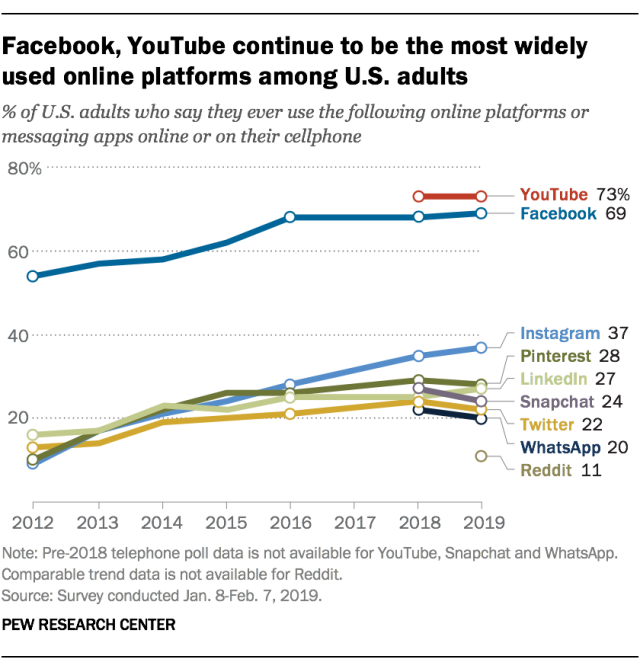 Additionally, a HubSpot survey revealed that 56 percent of users aged 25-34 years prefer video content from the businesses they support. The numbers are telling you that visual content is trendy, and more marketers will use it in 2020.
But wait, if everyone is using visual content, then how can you stand out in the flock? Simple answer: engage the readers with catchy visuals. Be ingenious and tell your story.
2. Purposeful content
When we look for something on the internet, we only want the content that gives us 'the exact answer we need.'  In 2020, marketers will increasingly target queries to provide a purposeful answer for users.
They will come up with content tailored to the interests and desires of people. You have to find a balance between the information and the promotional message of the brand.
As the competition in the digital landscape gets fiercer, brands will find it harder to rank for popular keywords. If everyone is creating quality content, marketers will need to adopt ways to set their content apart from the lot.
To stand apart, your content must carry certain qualities. According to Growth Proton.com, effective content must adhere to three core values:
Efficiency

Accuracy

Excellence
Keep your content unique. Add some numbers in it. Keep the tone conversational. You do that, and you will have satisfied customers with answers to all their queries.
3. Memes
Add memes. We all like to chuckle. Don't we? Memes have emerged as engaging marketing content. It can hit all the right spots in people's minds. It has a personalized effect that is reflective of your brand's personality.
Memes are so effective that they are can make you presidents of the U.S. According to Bloomberg, presidential candidates have a meme strategy to reach out to millennials and Generation Z. 
Now you know how vital memes are?
The viral tendency of memes makes it a useful tool to increase your reach and widen the customer base. If I like a meme, I will share it. Right? There is your chance of free promotion.
4. Podcasts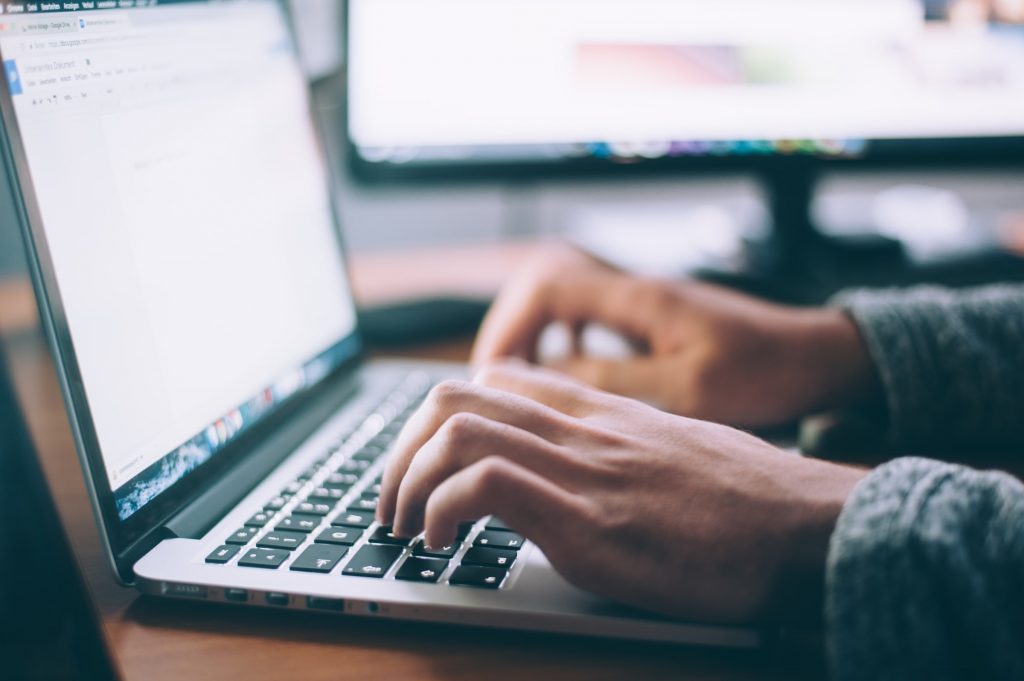 Podcasts have been growing exponentially over the past few years. According to the UK's Office of Communication, 1 in 8 people now listen to podcasts each week. This indicates an increase of 24 percent over 2018, and it will only grow from here.
Statista also reported that the number of podcast listeners in the U.S. has almost tripled within a decade. Podcast publishers now achieve millions of streams and downloads per month.
Increasing demand for audio content means that it is now essential for marketers to initiate a podcast and help their brand establish some credibility within their field of expertise.
5. Optimize content for voice search
The use of voice search is rising thanks to voice assistants like Siri, Google Assistant, and Alexa. If I can search with voice, why would I write?
According to Voicebot.ai, 33 percent of users searched through voice every month in 2019. In September 2018, the same number was 25 percent. Stats are telling you that people are talking more than they are writing.
Since Google voice search and AI-powered assistants work differently, content marketers need to optimize their content for voice search. Engage with the audience conversationally and create content based on those conversations. Such content will incorporate long-tail keywords and address voice queries of the audience. 
6. Double down on your SEO efforts
Your content can be great, but you still have to tell it to people. It will only happen when you rise to the top of SERPs. Now, the focus is on SEO strategies and to deliver an excellent user experience.
This decade will also see more investments in tools that can automate and make SEO easier. Businesses will compete to show up in the featured snippets (also known as Position 0) to stand out from their competitors.
The sky is the limit here. You can achieve 'top ranking in the search' through an effective content marketing strategy that addresses the audiences' needs.
Final words
The above content marketing trends will likely be on every marketer's mind this year and the years to come. However, businesses don't need to abandon the strategies that have worked for them in the past.
Utilize these trends and bring simple changes to improve their understanding of your audience and their needs. As they say, "Sometimes, the simple changes bring great success."