What keeps a business going is its solid base of consumers that are loyal to its products and services. Although the purpose of promoting your brand is to widen the reach of your business by acquiring new customers, focusing on the consumers that already patronize your brand is quite profitable too. This business strategy is called retention marketing, which gives special attention to an existing consumer base. 
What is Retention Marketing?
Growth in business is often perceived as the expansion of your audience. But the philosophy of retention marketing underlines the importance of building a solid connection with your existing base to make sure that you are consistently profiting off their patronage. 
While customer acquisition focuses on getting new people to buy your products, retention marketing makes sure that these new customers, together with your past buyers, come to you for their subsequent purchases. This is the reason why retention marketing is a very powerful business growth strategy for small and big companies alike.
To enhance your retention marketing plans, you can even dive into your existing audience's intent in browsing the Internet. Referring to this search intent guide can help you understand what your consumers search for and why. By knowing what types of things they search related to your industry, you can effectively address their needs and solve their problems.
Download Branding Resources Guide
Building a brand starts by having the right tools and advice. Download our top 10 essential tools and resources to kick-start your branding.
There are a lot of marketing strategies out there that will boost business growth, and retention marketing is just one of them. But it's good for your brand to employ many different strategies to reap more benefits.
Powerful Retention Marketing Strategies to Catalyze Business Growth
Retention marketing is proven to reap profits and ROI, but not everyone's familiar with this strategy. If you're just hearing about retention marketing now, don't fret! Here are a few retention marketing strategies to start you off on your journey to maximizing your loyal customer base.
1. Foster an open and approachable brand community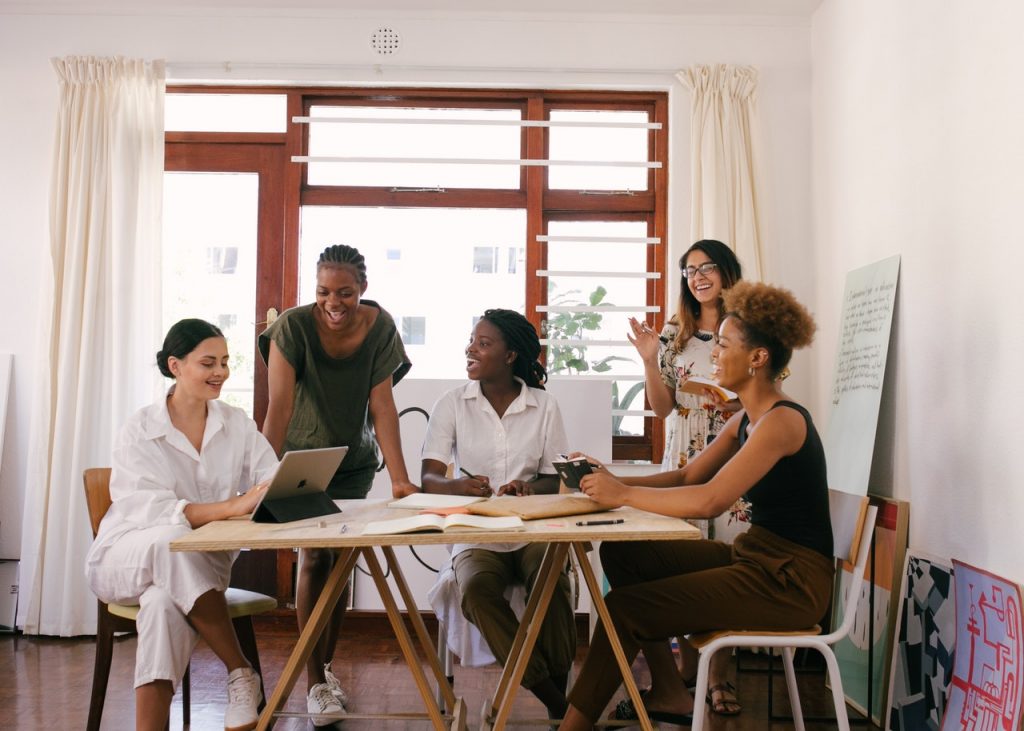 Photo courtesy of Retha Ferguson via Pexels
One of the most basic customer retention strategies is to build a brand community for your consumers. A community is a place, virtual or physical, wherein people come together because of their shared experiences and beliefs.
Having a brand community gives business owners and consumers the platform to converse with like-minded people connected by loyalty to your brand. This sense of belonging to a community will strengthen their ties to your products, which will translate into repeated sales in the long run.
2. Regularly ask feedback from your customers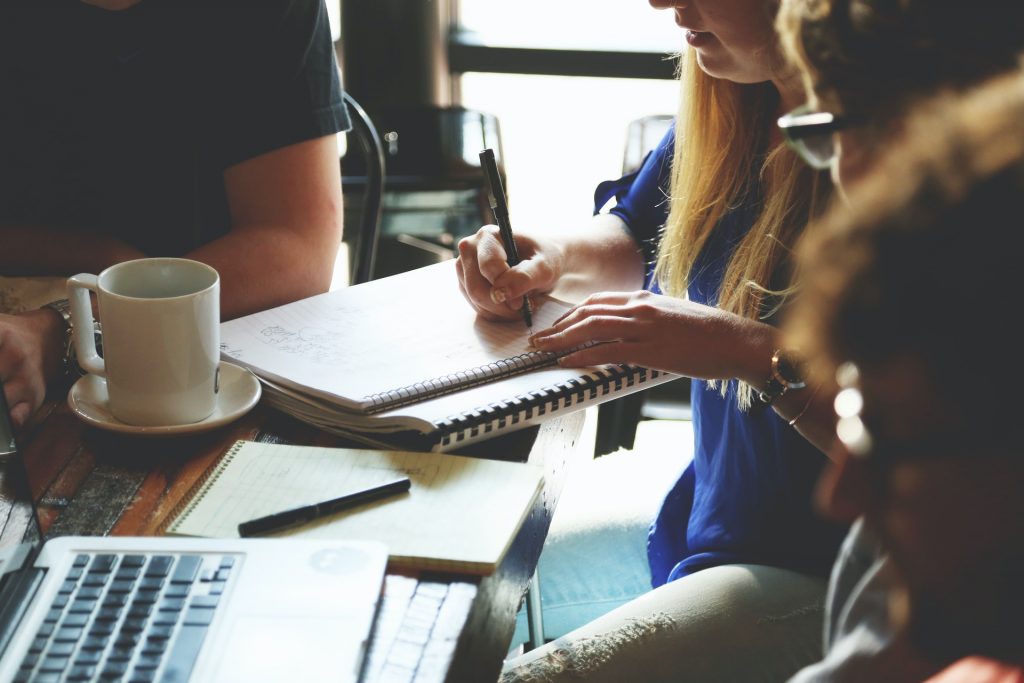 Photo courtesy of Startup Stock Photos via Pexels
Another retention marketing strategy is to collect feedback from customers. Whether in the form of formal surveys or through online threads, garnering comments from consumers can help you relate with them. 
This will help you perceive why they choose your brand over others, or why they don't. Data from this feedback will augment your overall marketing campaign assessment. Asking your market what they like or dislike about your product is one way to know how to improve your service and retain customers.
3. Invest in corporate social responsibility activities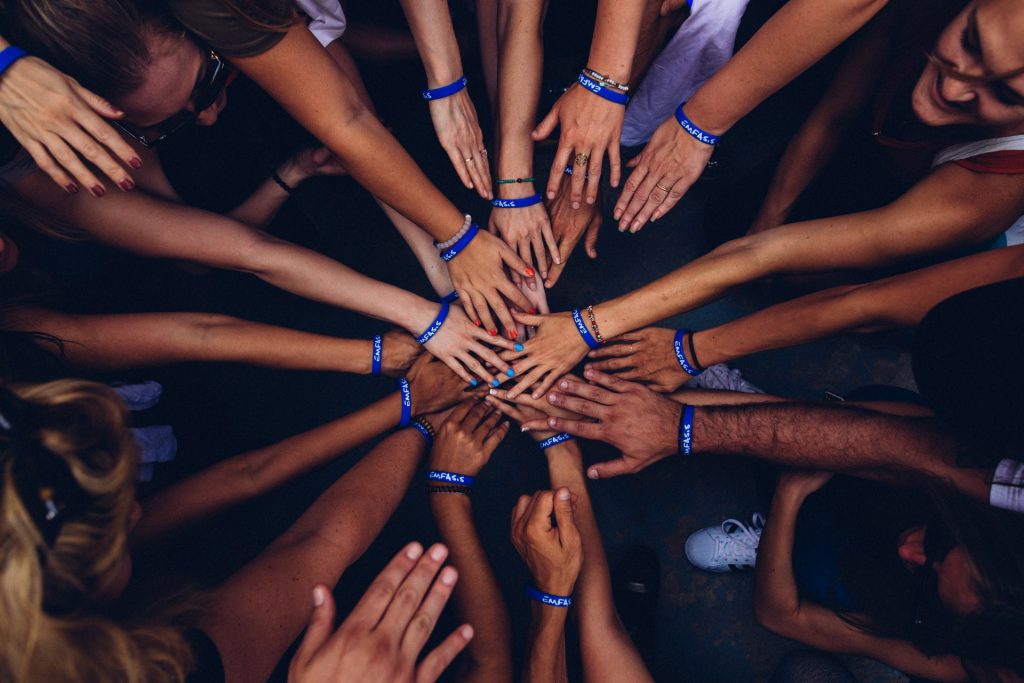 Photo courtesy of Perry Grone via Unsplash
Corporate social responsibility is not just about staying true to your brand's values and helping the less fortunate. It's also a compelling reason for your customers to remain loyal to you.
A study done at the University of Valencia in Spain discussed the effects of corporate social responsibility on consumer brand loyalty. The findings indicated that customers appreciated the brand's social awareness and these brought on positive perceptions of the brand.
4. Offer premium subscriptions or memberships to encourage loyalty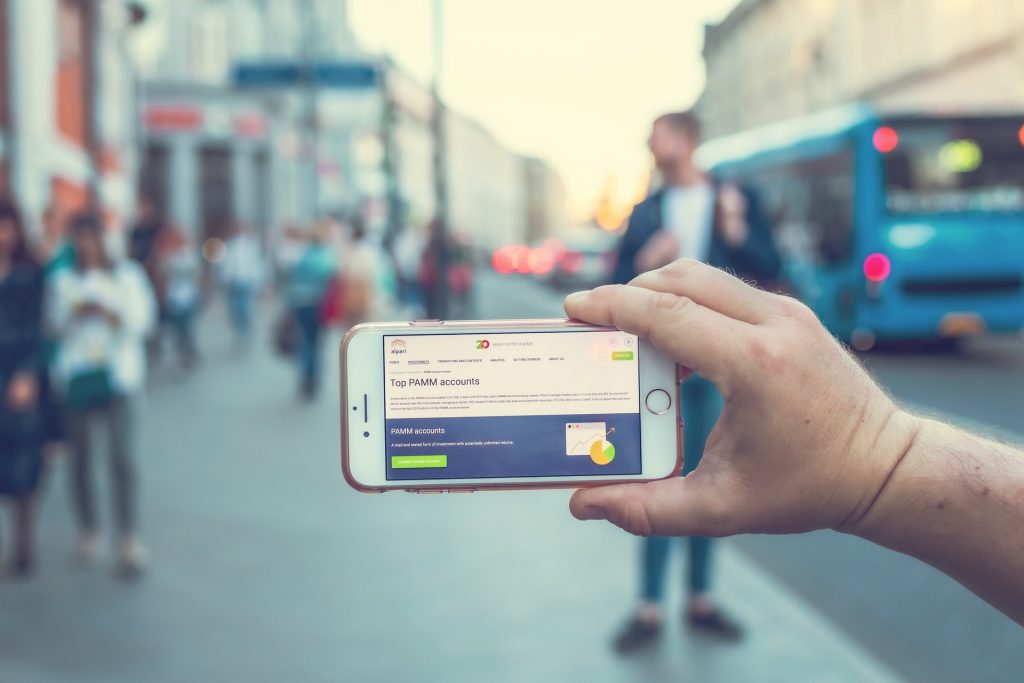 Photo courtesy of Artem Beliaikin via Pexels
Another popular retention marketing strategy is to provide subscriptions or memberships to your brand. It's a good way to update your consumer base about new products or services.  In addition to that, provide exclusive offers in their subscription or membership to encourage them to get these promotions. 
Subscriptions and memberships don't have to be paid. "You can produce a newsletter that
regularly delivers news and trends to your subscribers. Make sure your content is original and relevant to your customers, so they'll be likely to maintain the subscription to your updates and retain loyalty to your business", says Marie Fincher, a Head on Content at TrustMyPaper.
5. Provide generous regular discounts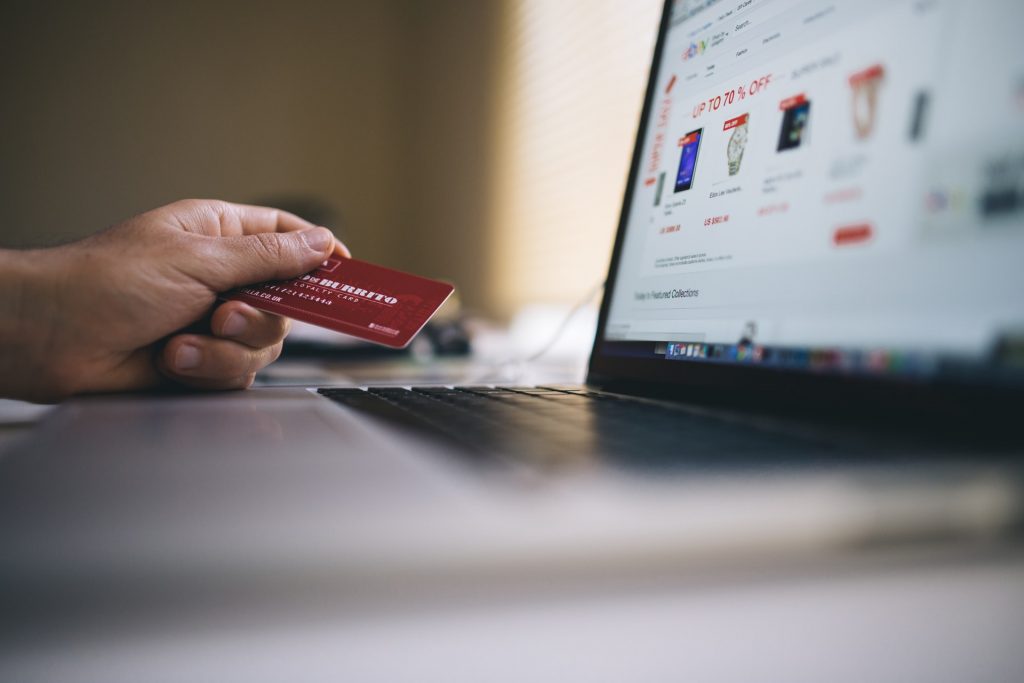 Photo courtesy of Negative Space via Pexels
What any consumer likes the most are some discounts, promotions, and free offers.. Reward your loyal customers by providing them with generous price slashes. You can use this tactic to conduct clearance sales or to sell products that don't usually do well with the consumers.
You can give loyalty to member discounts or seasonal discounts, depending on the business goals you want to achieve alongside customer retention. Regularly update your customers about these promos to encourage them to buy from your business.
6. Set yourself apart from competitors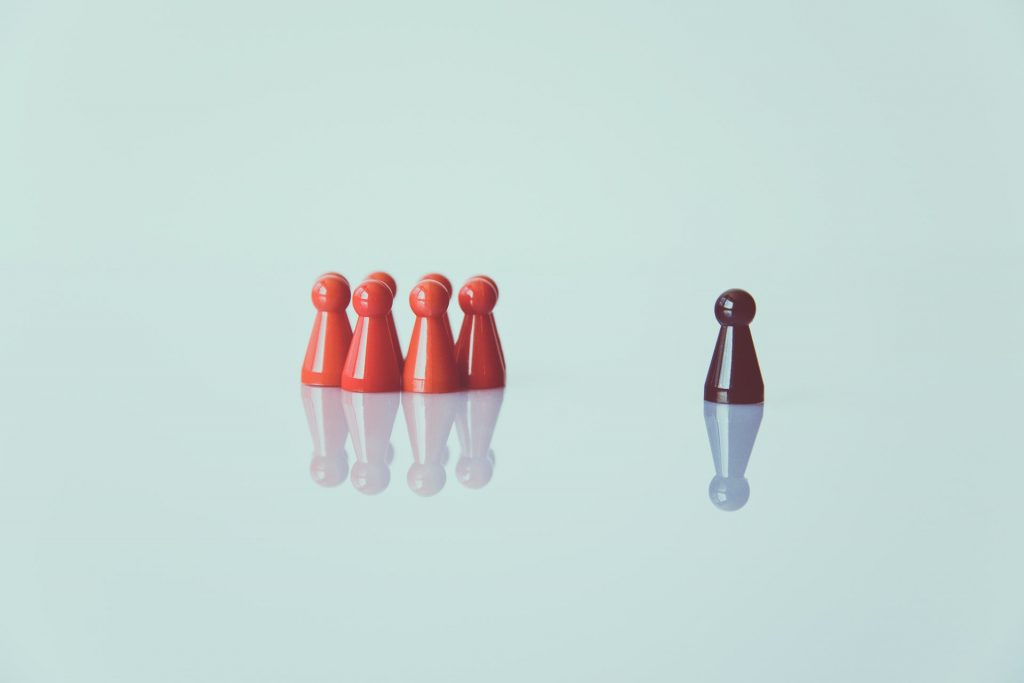 Photo courtesy of Markus Spiske via Pexels
Standing out in the industry is one way to maintain customer loyalty. This doesn't need to mean that you take jabs at your competitors through advertising. You can set yourself apart from the competition just by producing content and products that stay true to your businesses' values and vision.
You can also do this by extending efficient customer service to your consumers. Make sure that as much as possible you address their concerns and grievances. You will foster customer loyalty when you focus on improving your consumers' experience with your products.
7. Maximize customer testimonials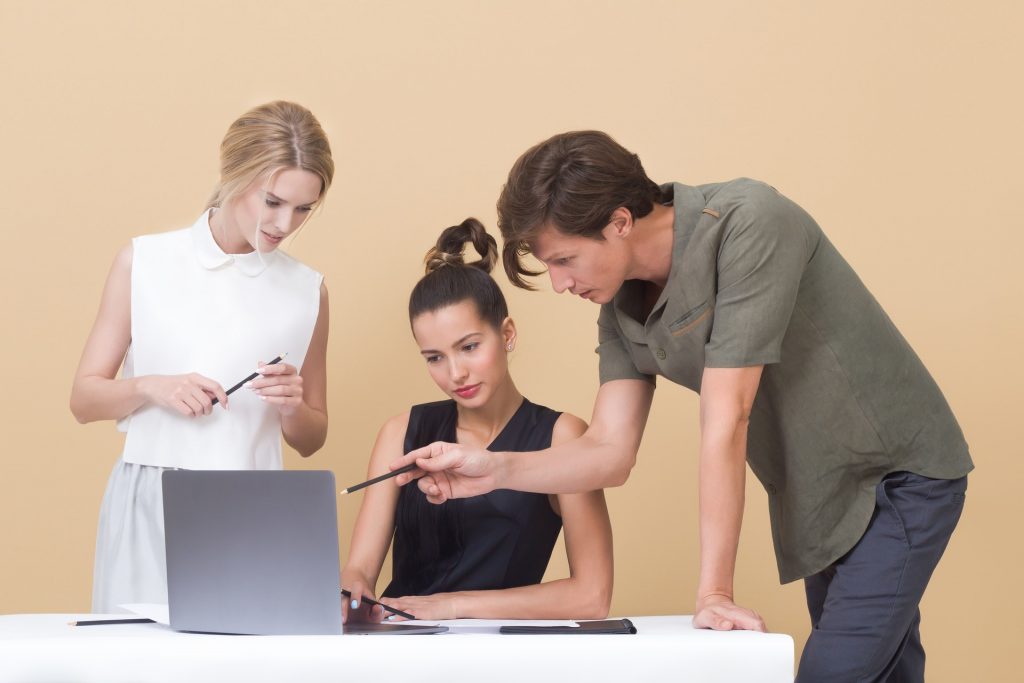 Photo courtesy of Moose Photos via Pexels
When you provide excellent customer service and your products are of high quality, you can expect positive feedback from customers. Whether in the form of product reviews or comments on your social media posts, these testimonials are invaluable.
Collect these testimonials together and publish them to let others know how much your consumers trust you. In the process, thank your customers for their kind feedback to strengthen your connection with them.
8. Build a learning environment for your consumers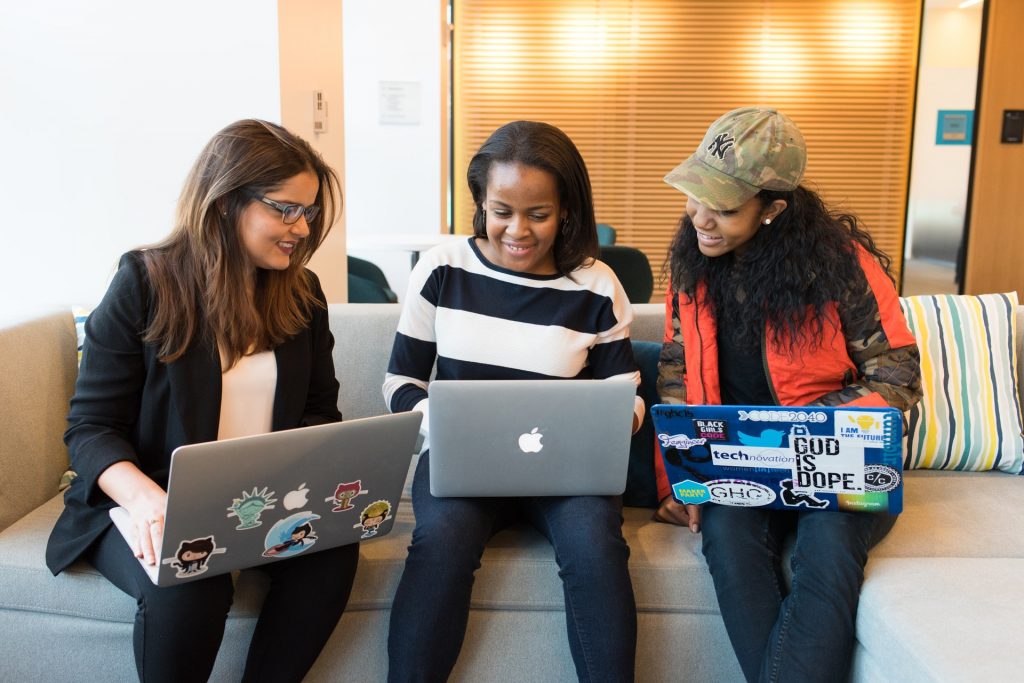 Photo courtesy of Christina Morillo via Pexels
Customer retention can also be fostered around a learning environment. Provide your consumers with new and relevant content about your products and the industry. This will make you a valuable source of information for your customers.
You can also give them free how-tos and listicles to improve their skills. This will encourage them to patronize your content consistently, and in turn, purchase from your business instead of your competitors.
9. Take complaints seriously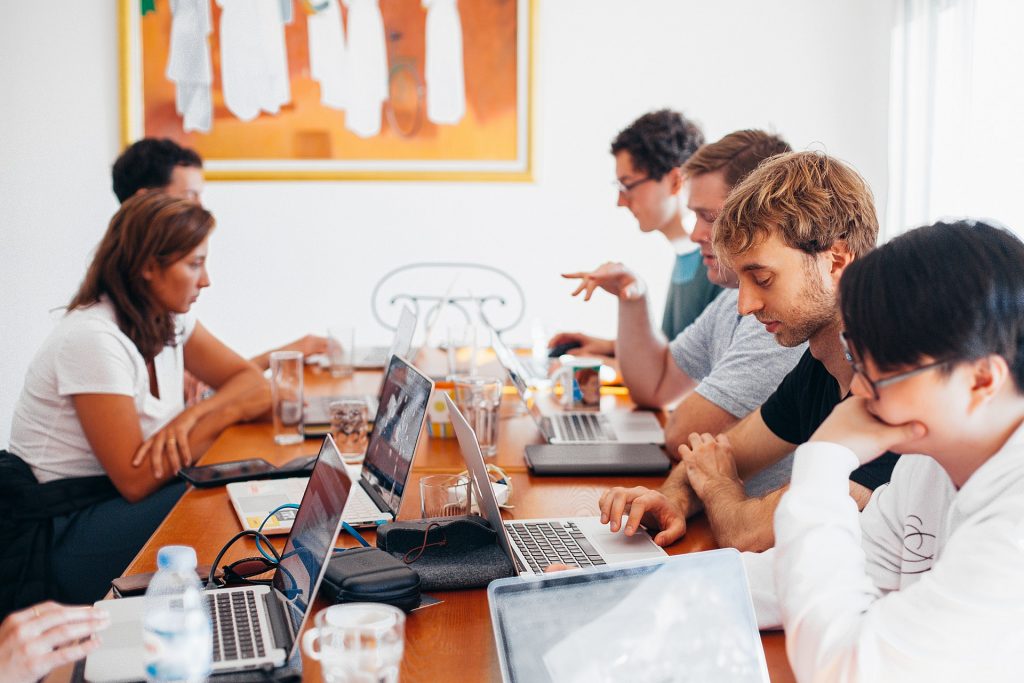 Photo courtesy of Daria Shevtsova via Pexels
Aside from taking note of general feedback about your products, you should also be on the lookout for customer complaints. These are very important comments about your brand that should not be taken lightly. If you take these complaints seriously and address the senders immediately, you will showcase your business's integrity.
You can avoid losing customers when you address complaints as soon as possible. Unsatisfied customers are likely to patronize another brand, so if you want to retain your audience, you should learn how to prioritize addressing their complaints instead of just underpinning the positive feedback you get.
10. Be transparent about mistakes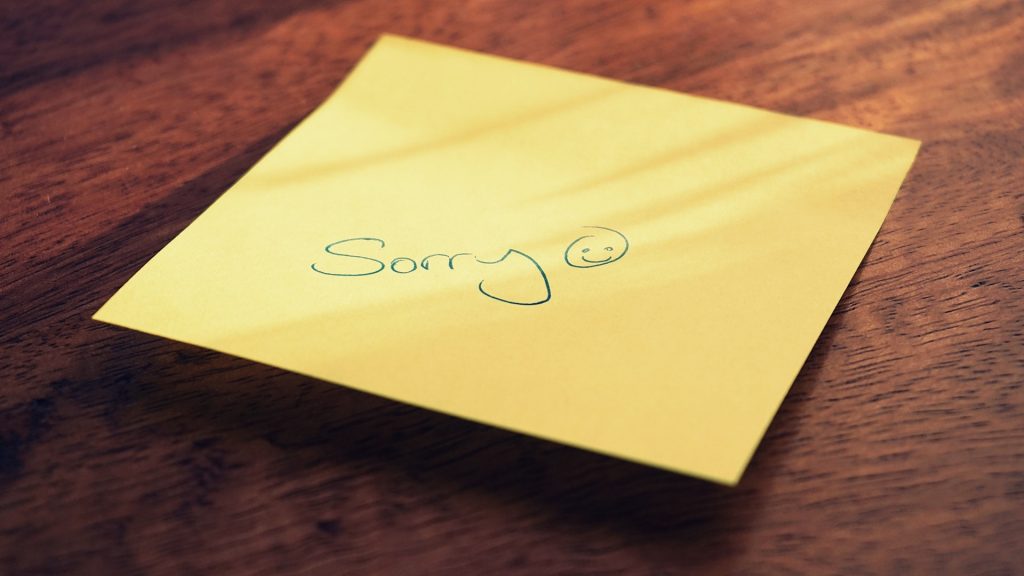 Photo courtesy of Suzy Hazelwood via Pexels
Finally, customers stay loyal to brands that own up to their mistakes. When you fall short of customer expectations, say you delivered unsatisfactory products or responded to complaints late, you should not hesitate to apologize. 
You'll lose customers if you choose to ignore your mistakes. Your customers will want to hold you accountable for failing to provide good service. If you fail to responsibly address these concerns, you risk losing them.
To effectively manage any retention marketing strategy, you should first study your audience thoroughly. You can start by using data-driven strategies to collate data about the people who always purchase from your business. Here, you'll know who your most loyal customers are, which will help you narrow down your target for your retention strategies. 
Connecting with your consumers should not stop with just the sale of your products. In the same breath, maintaining consumers should not just be about having them buy products from you again and again. Retention marketing will bolster business growth only if it's based on a deep understanding of your customers.
You should strive to build a connection with them that will eventually turn into consumer loyalty. Loyal customers are easier to retain, and they are also more likely to recommend your business to family and friends, increasing your loyal customer base.