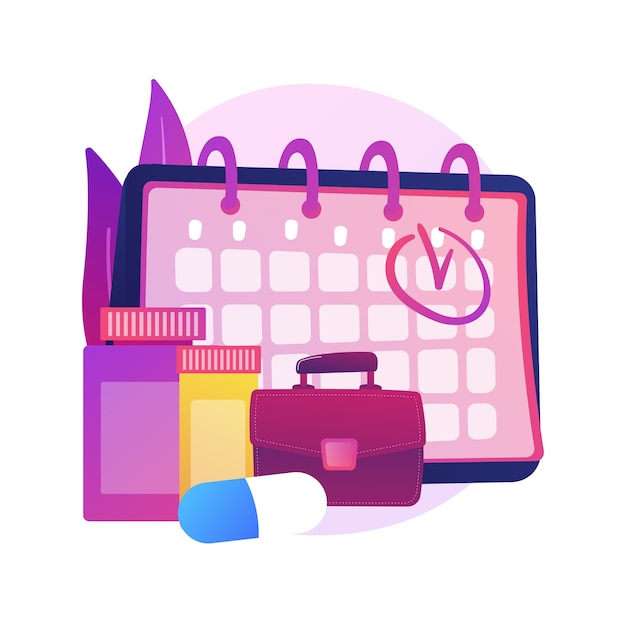 As this year draws to a close, we are hoping to greet 2021 with a brighter outlook and more opportunities to rebuild the economy, as well as our everyday lives. Every company has been affected by the pandemic. Many have had to let go a number of employees, entire businesses have switched to working remotely, and others have had to make sure that, if office-based work is necessary, their teams are as safe as possible.
In addition to following the government-prescribed rules on social distancing and hygiene, brands are also trying to make it easier for them to spot potential risks and prevent spreading the virus at the office. However, when it does happen, and someone gets sick, companies have also had to adjust their approach to sick leave. The listed ideas on managing your sick leave policies will allow you to keep your teams safe, manage their office time more efficiently, and of course, run your business more seamlessly as a whole.
Empower transparency in your business
If employees are afraid that they'll lose their job when they get sick, they might feel reluctant to share that they're not feeling that well. Then again, if they've seen people at the office exhibiting coronavirus symptoms, and they don't report the situation – they might be causing more harm than they know.
Make sure to communicate your sick leave policy and all of its changes to your employees. Ask them how they feel, check up on them for updates, and always remind them that their wellbeing comes first. Only with such a mindset and a culture based on transparency can you expect your teams to work together to ensure a safe office environment while you adapt your sick leave to match their needs.
Download Branding Resources Guide
Building a brand starts by having the right tools and advice. Download our top 10 essential tools and resources to kick-start your branding.
Manage office time and schedules with ease
One common challenge for companies during the pandemic is handling office schedules, tracking attendance, and overall task management. To help ensure that employees are working remotely when needed and to have an overview of employees away on sick leave, find the best rostering software for your needs to simplify attendance and time management.
When you have a situation of these proportions, you need a structured, organized system to know who among your staff is at the office and who is on sick leave. This will also help with your accounting and HR processes to make sure employees on sick leave get what they need in terms of healthcare, guidance, information, and office updates while they're away from the office.
Keep sick leave of appropriate length
Although consistency in granting sick leave to your employees is essential to make sure you don't spread the virus at the office, you still need to make sure your policy is flexible. Many employers worry that their business productivity and overall collaboration might suffer as a result of the pandemic and granting sick leave at every turn.
The simple truth is, all companies are strongly encouraged to provide enough time for their employees to recover before going back to the office. Risking an office-wide outbreak fearing a lack of productivity is no basis for such an irresponsible decision. Most companies are granting at least 14 days of sick leave to give their employees enough time to recover and for any symptoms to disappear. Otherwise, remote work is recommended.
Testing and other health screenings
Some companies have introduced the requirement for their employees to get tested for COVID-19 in order to be deemed ready to go back to work. Depending on the situation in your country, you are also obligated by law to provide leave for employees who get sick, as the situation requires consistent sick leave implementation across the board.
Keep in mind that symptoms aren't the full picture
Although we all know what to do when we get a fever and start coughing, there's been some confusion around symptom-free infections. The core issue here is that many people remain undiagnosed as a result of the lack of symptoms, which may increase the risk of spreading the virus at the office. If a member of one of your employee's family gets sick, you will most likely be under the obligation to send that employee home.
However, this doesn't warrant sick leave per se. If that employee feels well and their capacity to work is in no way diminished, you can enable them to work remotely until their family recovers completely. If it's possible for them to get tested and confirm whether or not they are infected, that is always a great precaution, but bear in mind that many will get a false negative result – hence the need for remote work.
The same goes for employees who get sick but are negative to the virus – even though their infection might not be officially confirmed, you need to approve their sick leave for at least two weeks, or until they get better.
Responding to the coronavirus pandemic has pushed companies to change how they operate, as well as their office policies that will remain in effect for as long as there's risk of COVID-19 infections. With that in mind, your sick leave policy should reflect these circumstances, the changing needs of your employees, and the elevated mindfulness of employee wellbeing and health. Make sure that you factor in the listed ideas in your policy for sick leave and always keep your employees informed on what they should do in case they get sick.