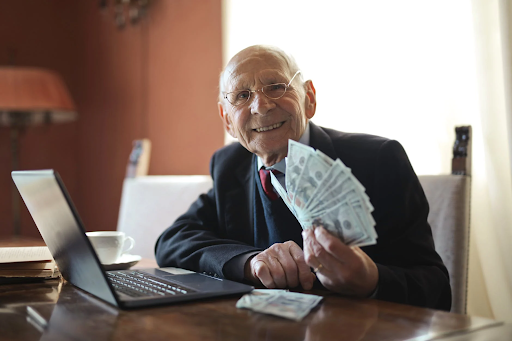 Working a nine-to-five job can be fulfilling, but earning money without having to work? That's even better. Passive income provides extra cash flow, especially in today's economic upheaval. It can even give you financial freedom and a ticket to early retirement. But aside from starting your own business, there are many other lucrative ways to earn while you sleep.
Here are some passive income ideas to inspire you on your journey to being your own boss:
Generate Rental Income
One no-brainer way of earning passive income is to put a property up for rent. Those who have a home or condo can host on Airbnb. It doesn't have to be an entire property. Listing an extra room in your home for rent also earns well on the side.  
Download Branding Resources Guide
Building a brand starts by having the right tools and advice. Download our top 10 essential tools and resources to kick-start your branding.
Store owners can even host an extra space in their store for a vending machine owner. The former can get extra income from the rent, while the latter can generate passive income from their machine.
The good thing about this money-making idea is that property owners can rent their extra space if they're short on cash or use the property themselves if otherwise.
Anyone can still get a piece of the real estate pie even without property to rent out. Real estate investment trusts (REITs), real estate-themed exchange-traded funds (ETFs), and real estate crowdfunding platforms allow the average Joe and Jane to invest in this industry without owning property. 
In particular, crowdfunding platforms allow investors with as low as $500 to participate in real estate deals they could have never dreamed of before with that money. 
Of course, as with any type of investment, you must do your due diligence when selecting a platform to trust your money with. Do your homework, and read authentic investor ratings and reviews on your platform of choice. 
Sell Digital Products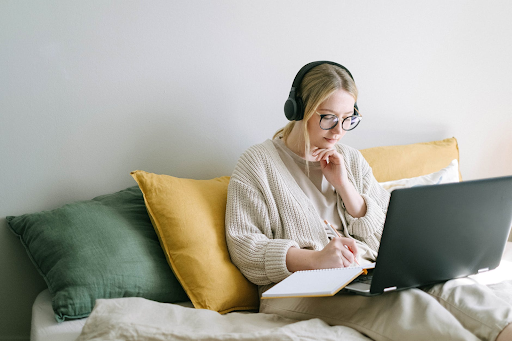 Photo by Ivan Samkov from Pexels
Digital products are an excellent source of extra cash. This is especially helpful for content creators, educators, and creative professionals. They only need to generate content so they can start selling them online and generate sales indefinitely.
For example, social media marketers can create calendar templates to help professionals plan their social media content. Photographers can sell stock photos. Meanwhile, educators can create ebooks about their areas of expertise and sell them online.
Create an App
For developers and programmers, creating apps can help them add to their income stream. Like selling digital goods, apps can keep bringing passive income as long as users keep downloading them. App creators can do it two ways: either putting a price tag on their app or making it free and monetizing it through ads.
Startups can also fund their big idea through trusted crowdfunding platforms. This helps them raise capital from investors to launch their app. If the company grows, investors can benefit by receiving a good portion of the profit.  
Start a Blog or YouTube Channel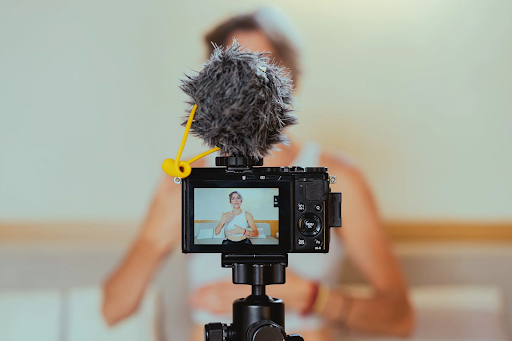 Photo by Los Muertos Crew from Pexels
We're now seeing a trend here. Creating stuff helps people earn extra. This is similar to creating content through blogs and a YouTube channel.
Blogging has been a popular passive income stream since the beginning of websites. 
Entrepreneurs earn passively through sponsored posts, affiliate links, and digital products. Content creators can also turn to YouTube to generate income from ad revenue and sponsored videos.
The trick to becoming successful on both platforms is always to be consistent with posting. In the online world, what's out of sight becomes out of mind. Creators can be easily forgotten, with tons of competitors vying for attention online.
Invest in Stocks
Stocks have made rich people even richer, but that's not to say average-earning people can't take their shot at it. By investing in the right companies, stocks can generate extra income beyond what one usually earns from a nine-to-five.
While investing in stocks is a passive act, investors should do their homework to earn huge success. Studying business' annual reports helps us better assess which companies to place their bets on.
Get That Bread
Nothing is impossible if you only put in the work. Working to earn can bring food to the table, but having a steady source of passive income can fill in the gap that a regular job can't. And if we can, why not do both? This way, we'll at least have a safety net and extra savings for the rainy days.
Now, all you need to do is find the right passive income source that suits your skills and interests best.