Partnering strategically with another business in your marketing can be wildly successful for everyone involved. However, if the relationship isn't constructed properly, a co-branding campaign could turn into an epic failure. Both companies have to be on the same page with their target audience, vision, promotion, and price to create a successful campaign. The whole point of co-branding is creating an agreement that will make both parties more successful than they could have been on their own by finding a partner that complements them well. There are plenty of examples of great co-branding and below you'll find six from major brands that can help you in your own business.
Red Bull and GoPro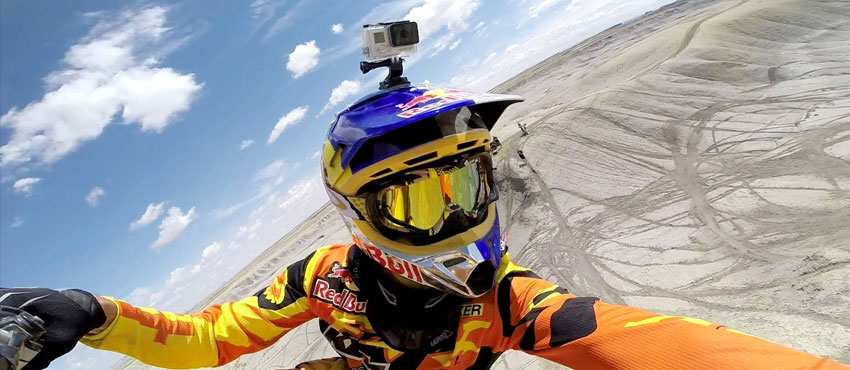 In 2012, Red Bull and Go Pro teamed up for the event "Stratos" which featured Australian Skydiver Felix Baumgartner jumping from a helium balloon 24 miles above the earth. During the jump, Baumgartner broke three world records, shattered the sound barrier, and used a Go Pro camera to capture everything. The event was wildly popular and a successful project for both Red Bull and Go Pro.
Stratos worked because both brands target the same audience. These companies market to thrill-seekers, extreme sports fans, and those who want adventure. Red Bull's director of sports marketing Sean Eggert has said that "GoPro camera technology is allowing us to compliment the programming by delivering new athlete perspectives that have never been seen before."
Download Branding Resources Guide
Building a brand starts by having the right tools and advice. Download our top 10 essential tools and resources to kick-start your branding.
Cold Stone Creamery and Tim Horton's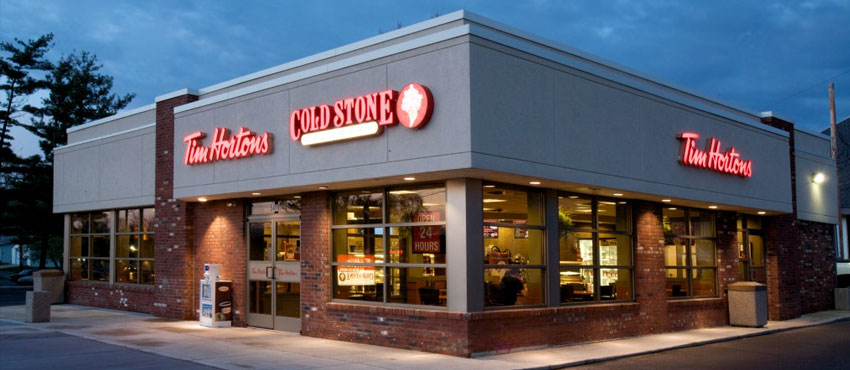 In 2009, ice cream chain Cold Stone Creamery and coffee shop Tim Horton's launched a partnership where each company would put the other one's menu in 50 of its stores. Executives from both companies decided to partner with each other because they share many of the same customers and each company does most of their business during different parts of the day. Tim Horton's sees most of its sales come in during the morning and afternoon while Cold Stone serves more customers in the evening. After seeing an increase in sales during a test run, both companies decided to expand the initiative. The two even started offering joint menu items such as coffee floats after listening to the requests of customers.
This co-branding strategy made sense because each company looked at their sales activity and realized that they could complement each other since many of the same customers enjoyed products from both brands at different times of the day. They believed that creating co-branded stores would draw in more customers and they were right.
Uber and Spotify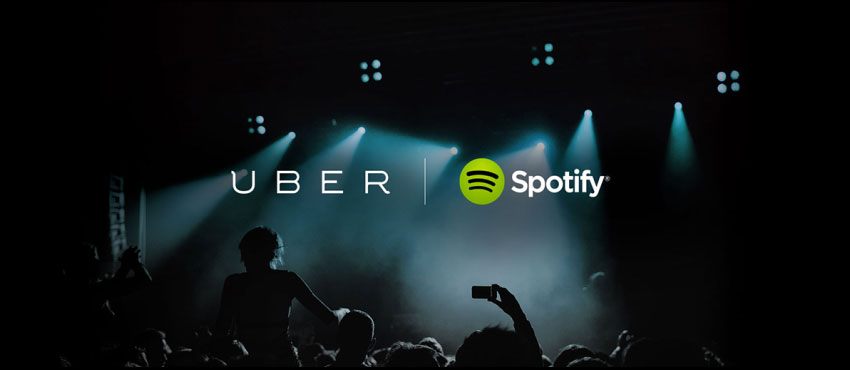 Who doesn't like listening to music in their car? This partnership allows Spotify users to listen to their favorite songs while they're in an Uber ride. When you're waiting for your car to arrive you can queue up a playlist so that your song starts playing as soon as your driver begins your trip. It gives an exclusive experience for Uber riders, Spotify customers have another a reason to pay for a premium membership, and it also gives both companies a unique differentiation over competitors like Lyft, iTunes, Pandora, and YouTube.
MasterCard and Apple Pay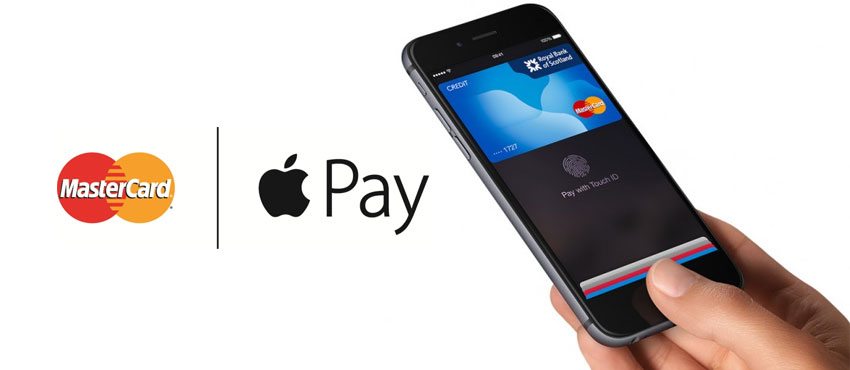 Both Apple and MasterCard understand that cashless transactions are where our society is headed. MasterCard became the first credit card company to support Apple Pay. This gave Apple an ample customer base to work with while it tweaked its service and gave MasterCard a brand new functionality that was exclusive to their customers. Apple has since teamed up with other major credit card companies to expand their user base.
Dr. Pepper and Bonne Belle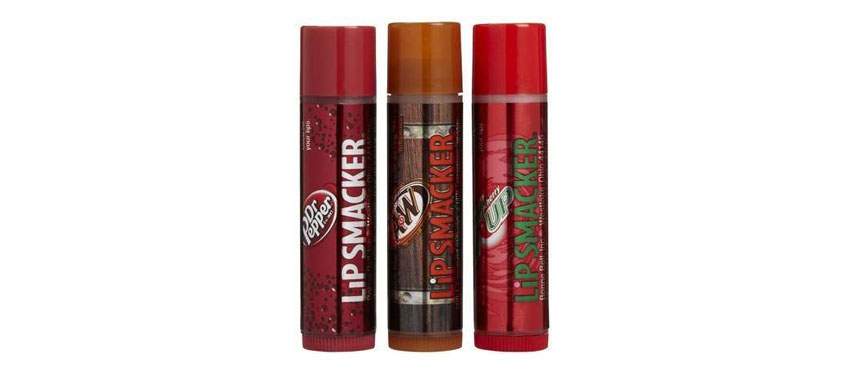 The oldest partnership on the list started in 1975 between cosmetics company Bonne Belle and beverage company Dr. Pepper. After launching the flavored lip balm line Lip Smacker in 1973, Bonne Belle successfully formed a partnership to create Dr. Pepper flavored lip balm. This flavor of lip balm still exists today and continues to be successful.
Nike and Apple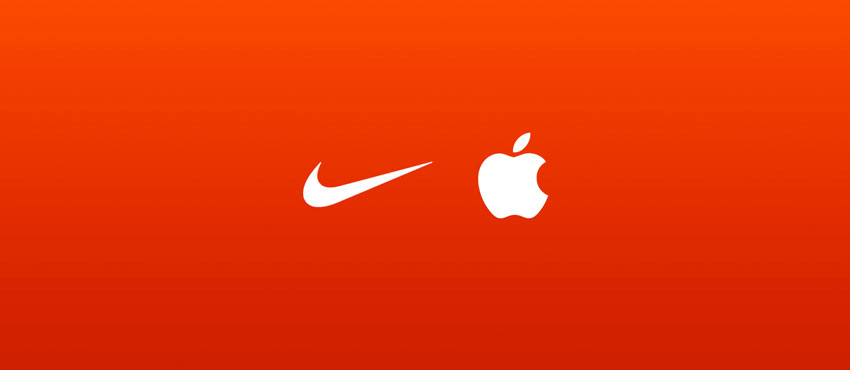 This is an absolute no-brainer and is an example of very successful complementary branding. Nike knows that their customers who are runners want to listen to music when they exercise and track their progress. So, they formed a partnership with Apple so that their customers could do both. Nike developed a footwear line called Nike+ and Apple created a microchip that fits into the shoes which records the users progress when they activate the feature from their iPod or iPhone. This microchip will tell the user statistics like the number of calories burned, speed, distance, and time. You can even program your Apple device to start playing a particular song when you reach a certain point during your run.
Conclusion
Co-branding can be an excellent way to grow a company without having to make a major investment in resources in branding agencies like Ramotion or create expensive marketing campaigns. It creates a "best-of-both-worlds" relationship where each business benefits from the reputation, image, and customer base of the other. However, co-branding isn't an end all be all solution and should be executed with caution. If co-branding initiatives aren't performed correctly, they can turn into absolute blunders. However, if executed properly, they can pay off greatly for all involved and make customers happy. Did you know that having a pet around could make you better at branding? Learn more here.