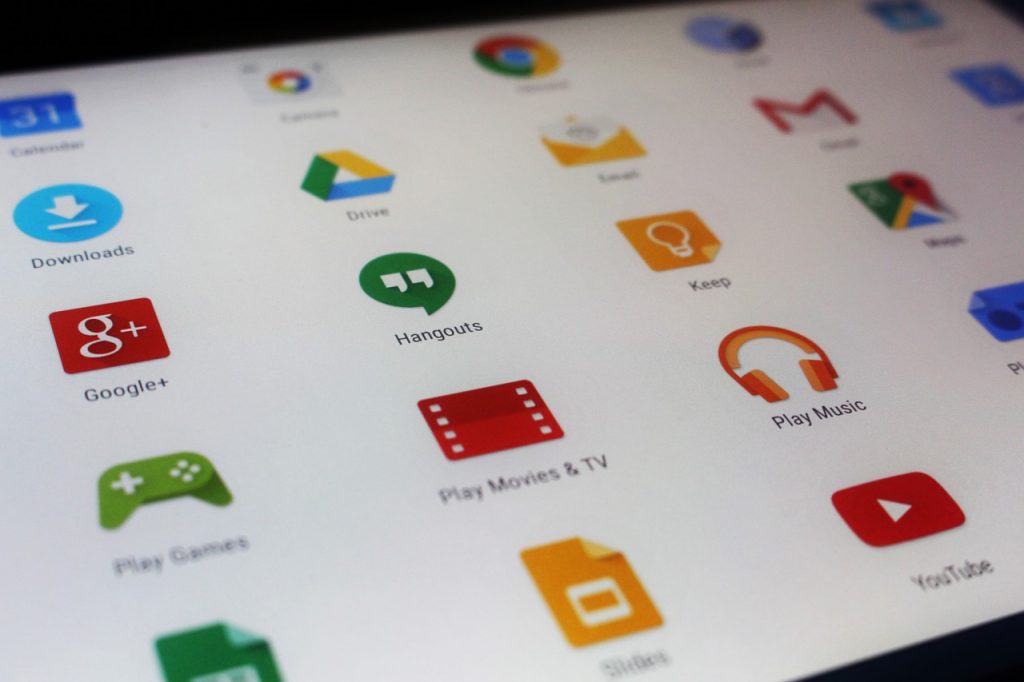 https://pixabay.com/photos/tablet-screen-apps-android-1442900/
Developing an app is a challenging task. The platform should be user-friendly, well-designed, and reliable. It must compete with thousands of other alternatives out there and retain an audience. The only way you can develop a successful app is to keep the project and the app organized. Most people focus on things like app design, functionality, and similar factors, but they don't pay attention to the organization. That has the biggest impact on the overall performance and user experience of the app. In this article, we discuss the different things you need to do to ensure the app is organized.
Download Branding Resources Guide
Building a brand starts by having the right tools and advice. Download our top 10 essential tools and resources to kick-start your branding.
Understand the Purpose of Your App
The first step to ensuring your app is organized and has a good structure is to determine its purpose. This allows you to set a fixed target and map out a way to get to your goal. For example, if the purpose of the app is to help people book different kinds of electrician services, you can create an organized platform with different menus for different concerns.
If you don't have a clear target or goal in mind, it is difficult to create a functional app. For example, if you want to create a retail app but have no idea about the products sold, the app will be directionless and won't provide a good user experience. App developers need to make sure all of their apps have a clear purpose, especially during the developmental phase.
Make Sure it Has a Logical Structure
App designers are always looking to create a unique platform. They experiment with different designs, app structures, and style options. While this is all well and good, you still need to have a clearly defined structure in your app. Most modern consumers are accustomed to using apps. They're familiar with the basic application structure and logic. Apps that deviate from this basic structure and logic compromise user experience.
Before you start designing an app, carefully assess the logic and structure of competing platforms in your industry. For example, if you're a retail business with several vendors, consider looking at the Amazon app. This can help you find the best approaches to build an app structure.
Place Items of Priority First
All apps include products or services that are less important than the others. It is important to make sure the most important ones are featured at the top of the app menus. This ensures consumers have easy access to the most popular product or service categories. For example, if you're a marketing company and SEO is your more important service, you need to make sure you have a clear and distinct menu for SEO right at the top.
Keep your least profitable services in the less visible areas but make sure they're still easy to access. Organizing the app according to priority can help people navigate it well and improve the overall user experience for your customers.
Less is More
As mentioned before, your app should have a clearly defined purpose. A single app can serve different purposes as well. For example, a spa can have an app that allows booking services and selling spa manufactured skincare or hair care products. However, when you develop a multipurpose app, it is important to ensure you don't crowd the app with too many options.
Apps need to remain clear, straightforward, and easy to use. The more options you add, the more complicated it will become. Limit the number of options as much as you can without compromising your business. If you're developing a whole new app concept like Uber or Postmates, focus on simplicity.
Keep the UI Minimalist
The last thing users want is an app with a cluttered interface. That doesn't just make it difficult to find what they need, but can also make browsing through the app an unpleasant experience. The cluttered design can also make your app look out-of-date and clunky.
The best way to deal with the situation is to keep the UI as minimalist as you can. Make sure the designs are clean, easy to use, and have a clear direction. The minimalist UI will also improve your brand's appeal and make it look more modern. Great app design is free of clutter and doesn't overwhelm users with a wide range of options.
Make Sure the CTA Button is Present on Every Page
Call-to-action is one of the most important aspects of any app or website. It prompts consumers to take action or make a purchase. Most consumers prefer to have clear CTAs and easy access to the 'buy' button. When you design an Android app, you need to make sure this button is present on every page. The last thing you want is to force consumers to hunt for the CTA.
Add contact us CTA on non-product or service pages. Add 'buy now' on all product pages so consumers can make a purchase quickly. Add 'book now' to service pages so people can make appointments easily. The idea is to shorten the time between the purchase decision and making the purchase. You need to make sure consumers aren't distracted during the process.
Test It From The User's Perspective
Once the app development is complete, it is important to explore it from the user's perspective. Download the app on your mobile phone and explore it carefully. Check all the menus, buy a product, book a service, and perform other such actions to see how the app works. If the app provides a quick and consistent experience, it is ready for your target audience.
Never launch an app without testing all of its features first. This ensures you have a good impression on your customers.
If you keep all of these factors in mind, it will be easier to ensure your app is organized and easy to use. You will need to keep optimizing it regularly to get the best response from your target audience. Study their requirements and expectations carefully, and take their recommendations into consideration.
Author Bio
Amara Johnson is working as a Jr. Content Writer and Blogger with Appzdevelopment. She can be seen blogging about android app development, ios app development and many more.