If you are on the lookout for a gift idea that is as incredible as the hardworking and brilliant business lady in your life, then take a page out of her book and don't settle for anything less than the best. Her amazing taste and rising career prove why she's a total boss, and you can nail the perfect present if you just take a look at these incredible gift ideas. There's no denying that the working woman in your life will absolutely love these handy tools that will help her tackle her to-do list, office supplies that speak her language and accessories that will show everyone who's the boss.
Business bag or tote
It is a well-known fact that going to a meeting or a networking event looking polished and professional is essential if you want to be taken seriously as a businesswoman. So, instead of a traditional laptop bag, give your working lady a sleek leather tote that is as practical as it is stylish. Opt for a tote bag specifically designed with businesswomen in mind, with separate compartments that hold her laptop, papers, and anything else she might need during the working day.
Stylish leather wallet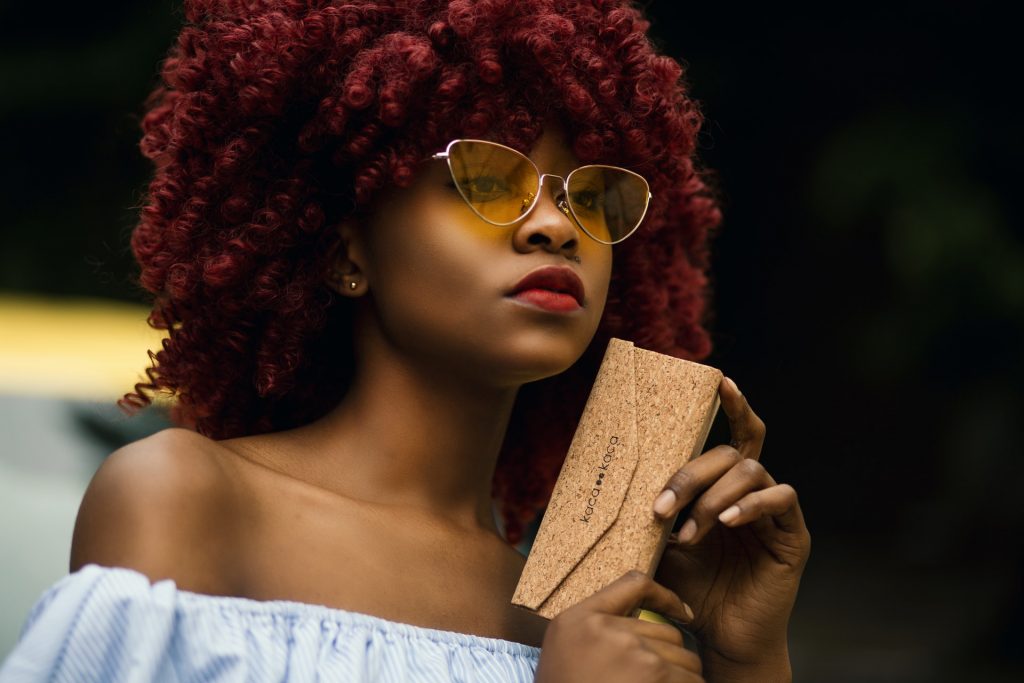 Just as she needs an elegant bag, the business lady in your life also needs to own a durable and fashionable leather wallet. And if you opt for one that is engraved with her initials, there's no denying she will leave a good impression on her business partners when she takes them out for lunch. So, get your businesswoman her own personalized leather wallet and give her the opportunity to dazzle everyone with her impeccable style.
Download Branding Resources Guide
Building a brand starts by having the right tools and advice. Download our top 10 essential tools and resources to kick-start your branding.
Productive planner
Another practical and extremely helpful gift idea for female entrepreneurs is to offer them a new planner with an incredible cover design or an inspirational message that will motivate her to stay productive. From productivity planners to gratitude journals, and everything else in between, there's no better gift to give a woman with great plans and big goals.
Modern e-reader
Whether you opt for the Kindle, the Nook, the iPad, or any other e-reader available on the market, they all have one thing in common – they are lightweight enough to be carried around in a business bag at all times and easy enough to use practically anywhere. The ability to store hundreds of digital books and periodicals make these handy e-readers the perfect present for businesswomen on the go.
Books and magazines
While ebooks are great, nothing quite beats the feeling of holding a magazine or a paperback book in your hands, and there are plenty of publications out there ready to change the lives of those who are constantly striving for more. If your business lady needs a little inspiration in her life, you simply can't go wrong with a motivational book or a subscription to a well-established magazine, such as the Forbes, that will help support her personal and professional growth.
The external data storage device
If you've ever lost valuable data during a power outage or when your computer has crashed, then you know just how important it is to have the ability to back up all of your business files quickly and securely. So, if you want the entrepreneur in your life to be safe and sound, an external hard drive or a USB flash drive make for the ideal gift that you can easily find in any electronic or office supply store.
A gift basket filled with office supplies
There's no business owner out there that wouldn't enjoy receiving a thoughtful gift basket overflowing with basic office supplies they'll undoubtedly have a lot of use for. From pens, papers, notebooks and desk calendars to mouse pads and printer cartridges, you can fill these amazing gift baskets with everything a busy working woman might need in the office.
Other office essentials
Last, but not least, if you're really stuck for ideas, the best option would be to buy some office essentials that every entrepreneur working from home will appreciate, such home office desks, portable laptop desks, adjustable office chairs and practical desk organizers.
No matter the personality or the style of the business lady in your life, there's no denying she will enjoy each and every one of these stylish, functional and incredibly fun gift ideas.