The universe of tech blogs is vast! One of the reasons for it is an inescapable fact: people interested in technology spend hours and hours time with computers, so there's no surprise why a Web-based medium is so wildly popular. Just notice how many more tech blogs there are than, say, blogs about home remodeling or sailing! And, surprise, surprise there are even more tech blogs than blogs dedicated to cute kittens. So, in the ocean of opportunities, the question becomes more difficult than ever: Which of all of these tech blogs are worth your time? To help answer that, the following list surveys the very best
Best Tech Blogs To Read
Workplace Productivity, optimization and management tips for every business professional.
On the Invoicebus Blog, we share knowledge on billing, invoicing, accounting, marketing, productivity and business management to easily succeed in your business. This blog is brought to you by the team behind Invoicebus, the automated cloud invoicing platform.
Madrivo works only with reputable global brands to deliver data-driven lead generation, customer acquisition, and brand awareness campaigns through email, mobile, social and display advertising, partnering with the most proven, ethical, and compliant publishers to deliver sustainable, scalable returns. On their blog they share their best insights and tips in the departments mentioned!
Download Branding Resources Guide
Building a brand starts by having the right tools and advice. Download our top 10 essential tools and resources to kick-start your branding.
The Next Scoop is an Internet Marketing Blog, providing an benchmark news, tips and information related to Internet Marketing, Social Media Marketing, Search Engine Optimization (SEO), Search Engine Updates, Google Algorithm updates and Reputation Management. Their Blog houses expert take opinions and reviews on all the latest creative, marketing and internet related stories from the daily, week basis.
A great blog that will help you stay on top of your game. A constant and intensely passionate way to follow tech news of every stripe.
eMarketingBlogger is SEO & Blogging (How-To) Tips Blog run by Navneet Singh. Here you'll find in-depth articles on SEO, Link Building, Blogging, Lead Generation and Conversion Optimization strategies. This blog has been featured in Forbes and Marketingland. Here is a recently published article on 17 Blackhat Techniques Killing Your SEO Campaign.
The Content Rewired blog is regularly updated with articles on effective content marketing. It's a great resource to find tips, tools, and tactics to improve content marketing and corporate storytelling. Posts cover content marketing strategy, content creation, content amplification and promotion, and analytics. Content Rewired specializes in helping Fintechs and other B2B companies tell their best stories online. 
The Good publishes weekly long-form insights focused on helping ecommerce brands turn more of their visitors into customers.
Improve your branding, design + general business knowledge with helpful articles that are sure to help you build a thriving brand.
Apart from the top ERP News Channel with hand picked content, ERPINNEWS (News driven success)  specialises in providing lead gen service which helps businesses reach their target customers using their USP. They invest a lot of time and resources in their customer upfront and provide first 5 leads complimentary. Customer only pays for subsequent leads, if they are happy with our quality of service and lead.
Nikolay Advolodkin is a seasoned IT Professional, Test Automation Expert, and Quality Assurance Innovator whose dedication to innovation and progress has earned him the reputation as a strategist in the information technology space. Throughout the span of his technical career, he has not only cultivated extensive experience, he has received extensive acclaim for his continual success. Now he shares his experience on his blog on UltimateQA blog and in his online courses.
A global content marketplace, has come up with the most innovative concept of bringing in both content buyers and content creators together from all around the world, on to their platform and leveraging them to benefit from each other. It connects thousands of clients & writers globally over the platform and has progressed since its inception in the year 2015. With thousands of projects completed to date; they offer comprehensive multilingual content writing services, including business writing, web page content, articles, blogs, press releases, travelogues, case studies, whitepapers, and academic writing across print, electronic, and digital media platforms.
News, rumor and comment about social media and social networking: Twitter, Facebook, LinkedIn, and all the other examples of semi-organized Web-based crowd behavior.
eAskme is a place that not only help you to grow an internet entrepreneur but also help you to learn how to stand in the hardest times of the life. It talks about startup business, money making opportunities, business ideas, growth hacks etc.
The everyday consumer wants reliability and good feelings in a continued relationship with companies when they choose to purchase their products or services rather than temporary customer service.Therefore, it is important to have a good grasp of the current trends to apply the appropriate marketing techniques to the different situations at the time.
A great blog and resource for everything Linux; from Raspberry PI, home automation, to DevOps help, and even getting started with the basics.
Tim O'Reilly and his team put out intelligent tech analysis, with the emphasis on predicting what's coming before it fully arrives.
Geckoboard – a live TV metrics dashboard software – uses their blog as a platform to help online businesses use their data simply and effectively through in-depth articles, interviews, and video content.
A ton of great information about multi-channel, online-offline B2B lead generation approach that consists of Inbound Marketing, Email Marketing, Social Media Marketing, Search Engine Optimization (SEO) / Search Engine Marketing (SEM), Advertising, Event Management and Telemarketing.
Preternaturally irreverent, but backed up by a hefty staff of in-the-know tech reporters, the Wired News stable of blogs is one of the Internet's most influential.
Socedo is a blog that exclusively focuses on the B2B marketer who needs insights, ideas, case studies and inspiration. Every week, Socedo provides actionable, B2B -centric, in-depth content that help busy B2B marketers take their programs to the next level. Key topics covered including social media strategy, SEO, marketing automation and content marketing.
Coast of Illinois encompasses the Midlife and Times of Landlocked Beach Bum Laura Ehlers as she sails, cooks and adventures through life in the Midwest, all while noting those little things that make living fun.
If you've always wanted to become a writer (or the idea has kicked in just now) this blog should be your first and must-visit stop. An awesome and in-depth guide on how to start your blog, step by step and avoid mistakes as much as possible. Bryan has boiled it all down for you, your is just to jump to the article and pull out that valuable info from it.
Covers the enterprise IT world: servers, security, tech staffing, virtualization, software as a service, and consultancies.
Experienced voices providing commentary that focuses on enterprise technology yet also delves into consumer tech, featuring voices like Windows pundit Preston Gralla and IT watcher Don Tennant.
A collection of articles and resources related to conversion rate optimization. They offer great optimization advice for e-commerce, SaaS, and publishing businesses. Some of the most covered subjects include A/B testing, personalization, lead generation & landing page optimization.
Volume SEO provides actionable SEO advice drawn from in-depth case studies to help you grow your organic search engine traffic. You won't find hyped up regurgitated content here, just the good stuff based on results.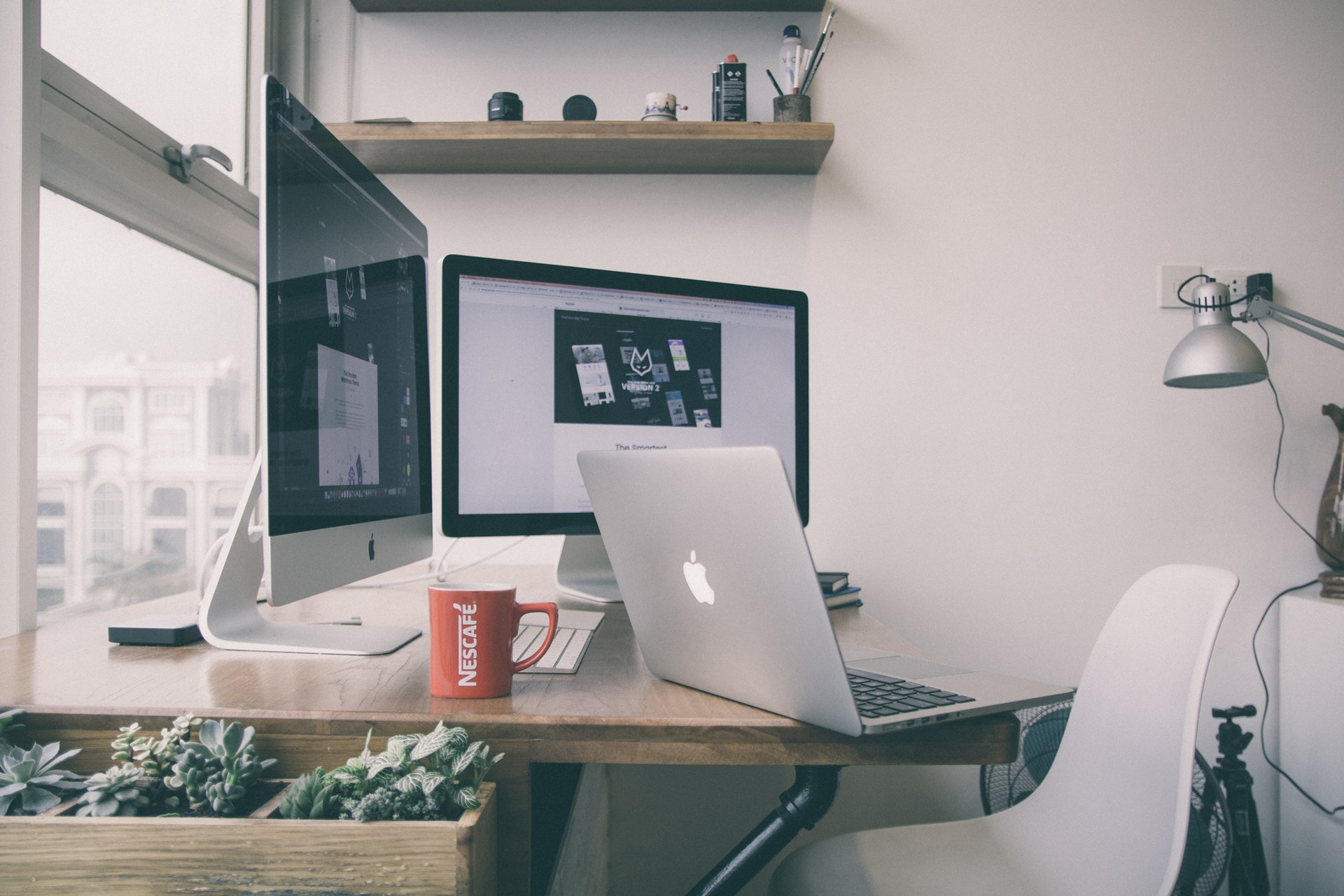 Topics like JavaScript, Sun, Dell, SOA – these blogs focus on mission-critical tech for large corporations.
If it has to do with technology – from jobs to security to platforms – there's commentary about it at the eWeek blog portal. Keep your eye on leading tech pundit Eric Lundquist and security expert Matt Hines.
A blog that talks about the intricate love story between brands and consumers, Shoestrings & Fancy Things, is a place to explore tips, how to's, ideas and challenges, about Content Marketing, Digital Strategies, Storytelling and other assorted goodies.
An awesome blog about web development, graphic design, marketing and tech news.
Great collection of article on Magento 2, eCommerce trends, online holiday sales and startup tips. updates weekly! A useful resource for eCommerce technology people.
Heather Green and Stephen Baker survey cutting edge technologies: behavioral technologies, privacy rights, social media.
Wow, these folks have high IQs (no wonder they write blogs published by the August Massachusetts Institute of Technology.) "Personal genomics"…"people aware computing." Getting ready for some very heady stuff.
In johnnreviews Website You Will Find An In-depth Reviews About The Latest Highly Recommended Internet Marketing Training Courses + Tools + Important Tips To Enhance Your Online Business.
Startupily is a platform for entrepreneurs seeking useful content, resources, and tools to start and grow their business.
Marketing departments move at the speed of light and streamlining management processes for creative assets and brand compliance is essential for today's marketer. Visit the IntelligenceBank DAM blog to learn how some of the world's largest brands simplify marketing processes.
A tech web blog about all things computer, blogging and internet technology guides.
More than 30 years of combined marketing for real estate professionals this company understands that your time is precious. That you are juggling the duties of Sales Manager, Customer Service Representative, Accountant, Marketing Manager, and CEO. That's why they are here to help – both with their services and their content they put out regularly.
Shane Barker is an accomplished digital marketing consultant. From working with celebrities on digital reputation management to obtaining a #1 national ranking with PROskore as a social media consultant, Shane has built an impressive list of accomplishments in digital marketing. As a regular contributor to publications like Salesforce, Yahoo Small Business, Marketing Profs and others, he continues to grow and share his knowledge.
With more than 34 thousand subscribers, this blog is a carefully researched and popular article hub on software testing and QA every few weeks. You can find top resources to become a better tester, learn new tools and build a team.
58) Arcs & Curves
Knowledge Hub On Arcs & Curves Knowledge Hub you can get actionable advice, digital marketing tactics and captivating content on Marketing, Social Media, Lead Generation, CRM & more! Check them out on
www.arcsncurves.com
, and don't forget to subscribe to their newsletter.
SPEC INDIA is a boutique software solutions company based in Ahmedabad, one of the most enterprising cities of Gujarat in India. With their beginnings about 30 years ago, they have proven their capabilities in providing accelerated and cost-effective enterprise software development solutions to a large portfolio of customers across the globe. On their blog they share many insights from their three-decade long experience and all the lessons learned.
DevMountain is an industry-leading coding school that began in the heart of the Wasatch Mountains. Founded by fellow coders, DevMountain's expert faculty are passionate about sharing their craft and empowering the next wave of programmers, entrepreneurs and designers. Their
blog
features many insights for future web developers, programmers and anybody wanting to get into tech.
GreenRope's Business blog focuses on CRM and marketing automation strategy helping business succeed with a complete and comprehensive technology stack.
JBKlutse.com is a go-to Tech and Social information website. They focus on delivering up-to-date content on trending tech and social issues everywhere. They run product and service reviews and features for both individuals anorganizationsns.
DMS Blog covers topics from efficient business management, cyber security and SaaS business software to articles about achieving a healthier workplace and office hacks.
They love building web and cross-platform mobile applications. The team behind the code loves to share insights on their blog. Be sure to check them out to learn more about latest development practices.
Network Bees is a technology blog that focuses on a wide range of of topics, including Search Engine Optimization, Rank Tracking and Web Hosting. In fact, if it's about technology, you are likely to find it on Network Bees. Although it was started only a year ago, Network Bees has already gained a large number of loyal readers.
Eran Kinssbruner is an influential blogger and speaker at global conferences like StarEast, StarWest, DevOps West, AndroidSummit, Eurostar, Automation Guild and QAI Quest. Eran's trying to provide valuable practices to developers and testers at organizations large and small. At a community level, he's founded Meetups in both Boston and Israel to empower, educate, and bring together local dev/test experts, and launched a LinkedIn Group with over 5,400 mobile developers and testers from all over the world.
The Socedo blog is the go-to resource for digital marketers and social media managers at growing B2B companies. Learn from interviews with experts, case studies from innovative marketers, and anecdotes from the Socedo marketing team about building a social media audience, growing traffic, and increasing conversion rates.
Etech has grown over the past 20 years to be a leading outsourcing provider of intelligent sales, effortless customer experience, and advanced technology solutions. Started with 400 seats in Deep East Texas and grew to be a global company with 2500 seats without mergers or acquisitions. Today, Etech has 8 successful contact centers located throughout the United States, India, and Jamaica. Global presence, combined with the knowledge and adaptability, allows Etech to provide a remarkable difference to the customers and provide outstanding insights on their blog.
Livestorm is the modern software for webinars and live video sessions online. On the blog, they write about video marketing best practices on a weekly basis.
Deliverbility is a Bulk email verifier and validation tool. Their blog covers latest advancements and trends in Emailing Campaigns.
AskTester is not just another forum. AskTester is a community of professional testers where we can freely ask questions about testing, speak up your opinions, show your interests and sharing quality content. Noa t like forum, AskTester will make sure your voice is heard.
BroadVision Marketing is an inbound marketing agency that focuses on helping increase awareness, drive revenue and attract ideal prospects for your business. We blog about the latest marketing trends, search engine news, and provide marketing tips and expertise to our readers.
The Process Street blog writes enthusiastically about the tedious side of your business, covering operations, processes, and automation without the jaw-breaking yawn. As well as processes, Process Street writes about startups, marketing, and technology.
JReport empowers companies to embed the most sophisticated reports and dashboards into web applications. Check out our blog for the latest on embedded analytics technology.
Trunk.Ly is an online WordPress resource which focuses on WordPress tutorials, How-to's and more. The main goal of this site is to provide amazing information on anything everything about Blogging."
Aspiring community for Blogsden readers which provides useful content on various topics such as Development, Web Design, Business, & Marketing, Etc.