In today's world, so much of life operates on the internet. Although this has an impact on everyday society and social interactions, it also has significant repercussions on how businesses operate. Of course, the quality of a company's products and customer service are still incredibly important in retaining customers and earning referrals. But, increasingly, a company is not viable in the long-term unless it has an excellent digital image.
That is, every business must have an effective and appealing internet presence if it is going to be successful. Therefore, factors such as social media activity and website layout should be important to you as you grow or build your business. Here are a few ways you can begin to create a reliable and viable internet presence for your company.
Clean Up Your Website and Other Professional Profiles
Download Branding Resources Guide
Building a brand starts by having the right tools and advice. Download our top 10 essential tools and resources to kick-start your branding.
If your company has been around for a while, chances are your website has, too. Even if it's only been a few years since you updated and upgraded your website, it's probably time to do it again. Effective websites should be aesthetically appealing, simple, and easy to navigate. Especially if your website was created a while ago, it may be overly busy or bright, since that used to be the preferred style online. Today, however, that style doesn't fly anymore. Your website should have clean, simple colors and easy-to-read fonts.
Every page on your site should be accessible via a "map" that runs either on the side or on the top of the website. This will make sure that your visitors can get anywhere on the website that they'd like to, with one simple click. While you're redoing the style of your website, also update any old content, and double check for typos or grammatical errors. Small typos on the front page of your website will turn away customers before they even have a chance to figure out what your company is all about.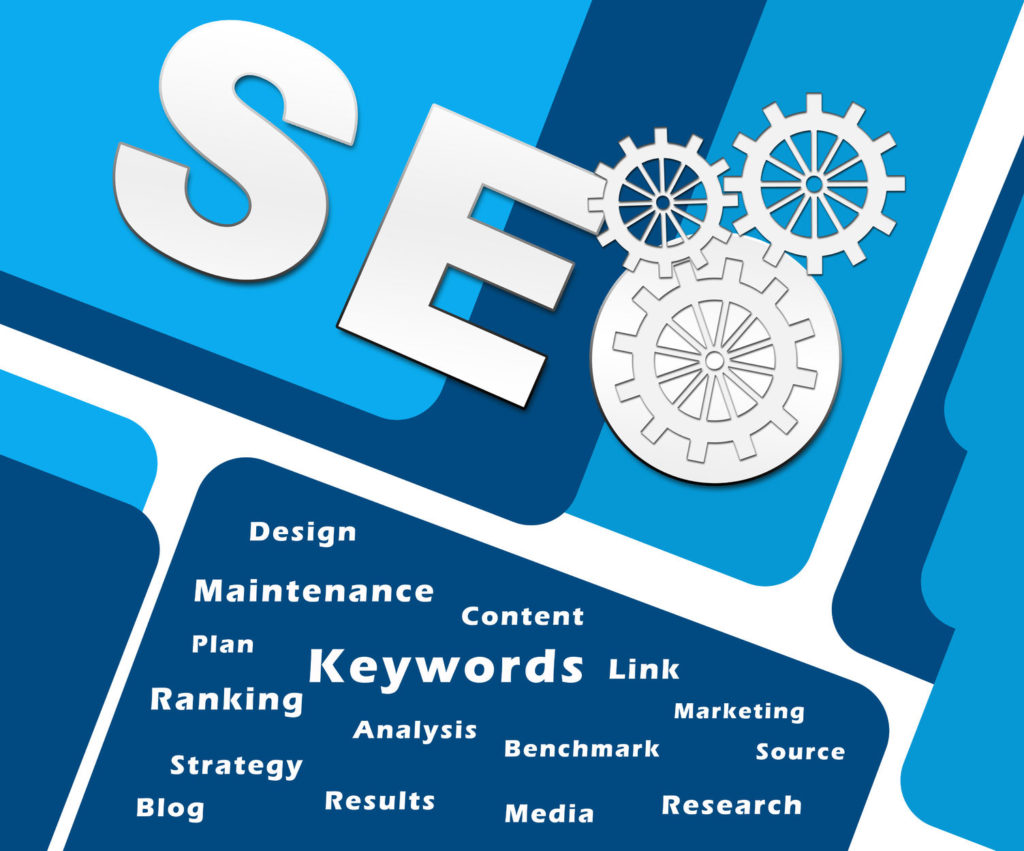 Make Use of SEO for your Website
Even the most beautiful and functional website is useless unless people are actually visiting. After you've upgraded and modernized your website, it's time to boost the number of visitors. To increase traffic to your website, make use of SEO — search engine optimization. SEO runs on a number of factors, one of the most important of which is keyword use. Do some research and find out the most relevant keywords used when people search for companies such as yours. Then, incorporate those keywords throughout your website content, so that your website will begin to appear higher in search engines' results.
Be warned not to overuse keywords, however. This can get your website marked as "spam," and can also turn visitors away if the content does not read naturally and fluidly. For instance, a digital marketing firm may make good use of the keyword "Above The Fold Media – SEO firm" by utilizing it in website headers or photo captions. However, attempting to weave a phrase such as that into the text of blog posts may prove tricky and ultimately be detrimental to the company's SEO rankings.
Check out this video by SEO link builder Julian Goldie and learn more about keyword research:
Stay Up-to-Date with Social Media
While you're paying attention to your website, don't forget to make use of social media as well. Make sure that your company has an official and accurate Facebook page, and check it regularly so that you can respond quickly to any comments or messages. If relevant to your company, also consider starting a Twitter or Instagram account, so that you can interact with your customer base and earn followers through your posts.
Keep in mind that internet trends can change quickly, so it's important to be in tune with your customer base. Pay attention to any feedback you get from customers, and you'll be well on your way to creating an appealing internet presence for your company.