The rapid pace of technological advancement has ushered in an era where digital skills are fundamental for personal and professional growth. We are on the verge of a paradigm shift, where the integration of technology into every aspect of our lives is no longer an option but a necessity. The professional landscape is undergoing a profound transformation, and to remain relevant, individuals need to equip themselves with an array of digital skills. These skills, ranging from data analytics to artificial intelligence, will not only help us navigate this evolving landscape but also empower us to drive innovation and progress. So, here are some of the most important skills and how they can play a pivotal role in shaping the trajectory of our digital journey.
Data Analytics
Data Analytics, at its core, involves the collection, analysis, and interpretation of data to derive actionable insights. In the present data-driven world, we are generating an unfathomable amount of data daily. This data presents a goldmine of opportunities to make informed decisions, uncover patterns, and predict future trends. Proficiency in data analytics equips individuals with the ability to harness this vast amount of data, allowing for informed decision-making in various domains. It not only facilitates an understanding of consumer behavior but also helps in optimizing business strategies for enhanced efficiency and productivity.
AI and ML
Artificial Intelligence (AI) and Machine Learning (ML) are at the forefront of the technological revolution. AI refers to the simulation of human intelligence processes by machines, enabling them to think, learn, and solve problems. ML, a subset of AI, focuses on the development of algorithms that allow machines to learn from data and improve their performance over time. AI and ML are set to transform industries, automate processes, and revolutionize the way we live and work. Understanding the principles and applications of AI and ML is vital for creating innovative solutions and driving advancements that have the potential to reshape our future.
Continuous Learning
Adaptability and Continuous Learning are overarching digital skills that underpin all others. The rapid evolution of technology means that what is cutting-edge today might be obsolete tomorrow. Being adaptable and open to continuous learning enables individuals to stay ahead of the curve, embrace new technologies, and evolve their skill sets to meet the demands of the digital age. For instance, learning more about electrotechnology and even getting a Certificate 3 in electrotechnology might help you make the most of the other ideas mentioned here and turn them into a proper source of income. The ability to unlearn and relearn is crucial in a world where change is the only constant. Being resilient, staying curious, and committing to lifelong learning are the traits that will ensure individuals remain relevant and successful in a digital future that is ever-changing and ever-evolving.
Download Branding Resources Guide
Building a brand starts by having the right tools and advice. Download our top 10 essential tools and resources to kick-start your branding.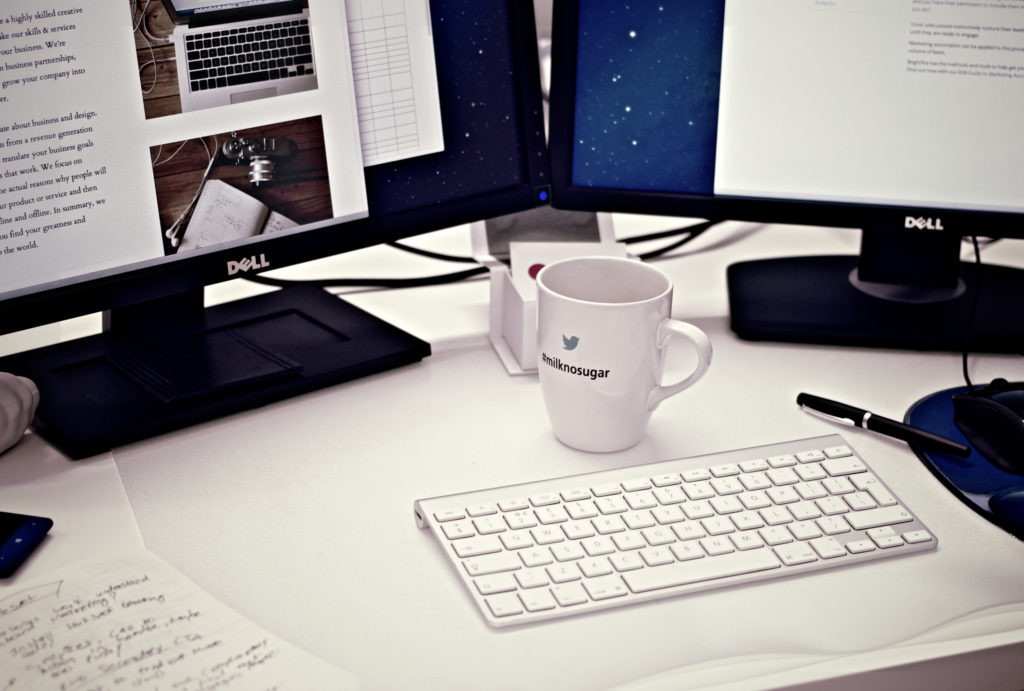 Cloud Computing
Cloud Computing has revolutionized the way businesses store, manage, and access data and applications. It involves delivering computing services, including servers, storage, databases, networking, and software, over the internet (the cloud), providing faster innovation, flexible resources, and economies of scale. Proficiency in cloud computing allows individuals to leverage its power, facilitating efficient collaboration, seamless access to data, and cost-effective solutions. In an era where data is king, the ability to utilize cloud platforms effectively is a critical digital skill.
UX and UI
User Experience (UX) and User Interface (UI) Design are paramount in creating digital products that resonate with users. UX design focuses on understanding user behavior and preferences to ensure that digital products are intuitive and enjoyable to use. On the other hand, UI design concentrates on the visual elements that users interact with. A solid grasp of UX and UI design principles is vital for creating digital products that are not only aesthetically pleasing but also functionally effective, enhancing user satisfaction and product success in an increasingly user-centric digital landscape.
Project Management
Project Management, in a digital context, is about efficiently overseeing projects in a fast-paced and dynamic environment. As technology advances, projects are becoming more complex and require adept management to ensure they meet deadlines and objectives. Understanding project management methodologies, tools, and practices allows individuals to lead teams efficiently, allocate resources effectively, and deliver successful outcomes in the digital realm. Effective project management ensures that innovative ideas are translated into tangible results, driving progress and growth in a digitally evolving world.
The digital age is upon us, and with it comes a wave of transformation that is reshaping the way we live, work, and interact. In this era of rapid technological advancement, possessing digital skills is not merely an advantage but a requisite. Understanding and honing these skills is not an option but a necessity for anyone aspiring to thrive in the evolving digital landscape. So, let us embrace the opportunities that the digital revolution brings, equip ourselves with these indispensable digital skills, and embark on a journey of continuous learning and growth in the exciting digital world that awaits us.