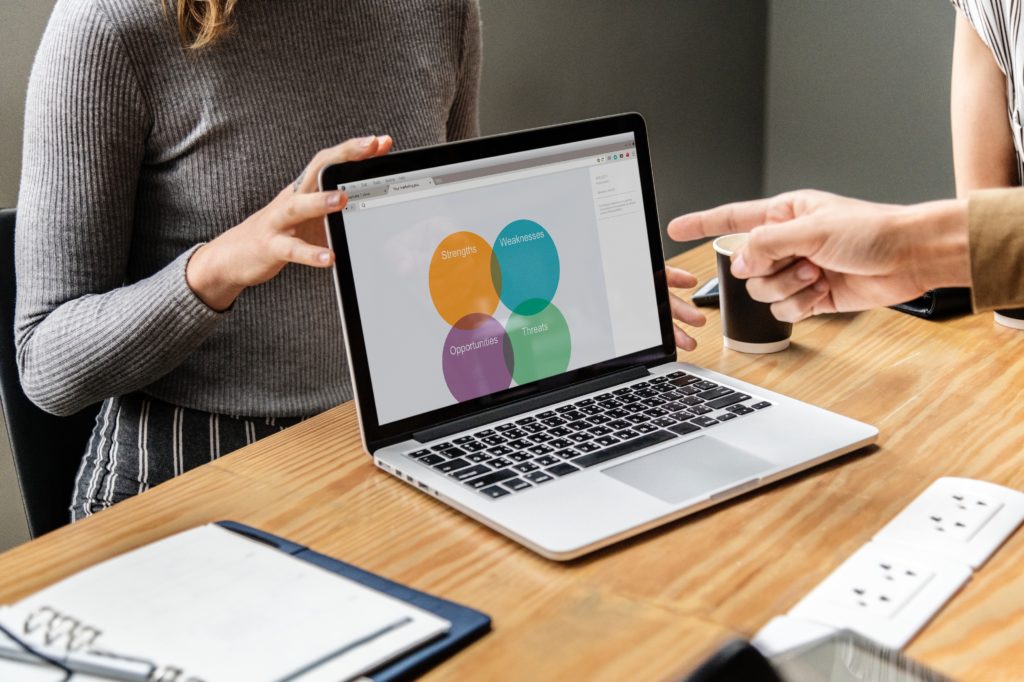 In today's competitive economy, businesses are in search of affordable digital marketing services from digital marketing company that do not compromise on quality. Even big companies are finding it confusing to figure out how much to pay. But it's common knowledge that you can only get services according to how much you are willing to spend.
Download Branding Resources Guide
Building a brand starts by having the right tools and advice. Download our top 10 essential tools and resources to kick-start your branding.
Before we begin
If you do not implement the right tools, no marketing in the world will help you succeed. For example, you must have a validated lead and sales generation system in place alongside landing pages or email sequences that convert. And even then, great marketing cannot make up for a bad sales team.
What does digital marketing encompass?
Digital marketing refers to services that increase a brand or company's visibility. Most are straightforward, including inbound marketing solutions, paid media advertising, analytics, brand monitoring, etc. However, they must contain SWEPS, the five basic principles of digital marketing for online success.
1.SEO
One of the most important services of digital marketing, it optimizes your website for search engines. 75% of internet users do not scroll past the first page. A higher SERP ranking equates to a greater number of visitors to your site, resulting in more conversions or sales. Basic SEO services can start at around $500 a month, especially if software or app is utilized to manage or review the site. Anything above this amount should include creating and distributing blog/vlog content as well as engaging with community pages and posts.
The cost of content depends on whether it contains blogs, videos, website copy, or long-form posts. The frequency of creation (whether it's a one-time piece or weekly blog posts), level of skill required, and the target audience will affect the price. On any level, video content requires more experience, expertise, and technical equipment than written content. Expect a higher cost of video content creation. If your business demands these services, it's a great marketing strategy.
Local SEO services cost between $1,000 to $5,000 per month, while those attempting to rank nationally may need to invest $8,000 to $20,000 per month.
2. Web Development
Web development involves a lot of technicalities so, this may be a little tricky to price. A basic design consisting of 4 to 8 pages can range anywhere between $1,000 to $5,000. This may not be suitable for businesses that deal with e-commerce, online banking, or have large product inventory, as typically required by financial institutions or insurance businesses. They could cost from $8,000 upwards, depending if a web development manager is hired.
Building landing pages and lead magnets are also essential aspects of website building. Depending on the level of complexity, prices vary between $500 and $50,000.
3. Email Marketing
People check email multiple times a day, so this type of marketing is a practical, easy and cheap way to reach a wider audience. 49 % of companies are implementing some sort of email automation, such as allowing them to send emails to customers automatically when a purchase or a new registration is made. A basic package consisting of email marketing management, automation, and segmentation starts from $500.
4. Pay Per Click
Nearly 65% of customers click on ads. So PPC, also known as search engine ads, is the quickest way to reach a target audience. However, it is an expensive option, costing a minimum of $1000 a month. Before going for a PPC campaign, make sure to research good keywords, using the wrong ones will result in a waste of money.
5. Social Media Management
Most consumers use some form of social media, whether it's Instagram, Facebook, Snapchat, Linkedin, etc. Therefore, it's vital to have a social media presence. Every digital marketing service should include some social media management. After all, it's a cheap and effective way to increase engagement and sales. No wonder 90 % of businesses are using social media for marketing purposes.
The cost depends on the number of social media platforms that need to be managed, the level of customization, and the frequency of posting. Expect $500 for a few weekly posts on 2 or 3 platforms. The cost will go higher as the number of platforms and services performed on each platform increases. Keep in mind that advertising through any platform will incur extra charges.
What to look for in a digital marketing agency
You've identified what services you need. But before you decide on which agency you will collaborate with, look for one that has a good marketing strategy. Remember to hire an agency with proficient knowledge of SWEPS. The agency itself should have an established web presence.
A company that is experienced has a reputation of success and employs a well-trained team will charge more than a freelancer on Fiverr or Upwork who is just getting started. Freelancers can charge rates between $20-$50 an hour, but at this rate, you will most likely be working with someone who is new to the field and wants to develop a reputation. And even though these individuals often label themselves as experts, only newbies can afford to work this cheap. So if you are looking for real talent or an agency with experienced staff, be prepared to pay a little extra. Always remember to look at certifications, customer reviews, and testimonials.
How much should I pay?
You need to study the rate and basic structure that a marketing agency is offering. Since there is no 'one size fits all' solution, the plan should be customized to meet your needs – and budget. The problem is that most businesses start off by fixing a budget.  For this reason, some are caught between a struggle of compromising either price or quality.
Instead of focusing on how much you want to pay, invest time in evaluating your current digital marketing activities. Begin by determining what results you are aiming for and decide how much you can spend on that area. The cost will depend on what services you need for your business. And depending on how intensive your approach is, you will be billed accordingly. Keep in mind that digital marketing services are typically charged in the following ways:
Hourly rates- between $90 to $210
Project-specific prices- around $4,500 to $7,000 per project
Monthly retainers- an affordable option for businesses with extensive digital marketing, ranging from $3000 to $10,000 per month.
But these are only estimates. Top digital marketing or social management agencies know what works for one customer may not be feasible for another. Marketing plans must be customized to fit requirements and budget guidelines. Compare the rates of several before choosing one.
Agencies begin by evaluating your current activities and suggest a realistic strategy that will help achieve your goals. Be open to ideas and recommendations on how to fuel better conversion rates as well as open your company's web presence- even if it means extra projects or services. Many also offer discounts on a bundle of services or base packages, starting as low as $1000 a month.
Why is digital marketing important?
When it comes to taking steps to make your company successful, we all know how important marketing is. And there are no shortcuts in the digital world. Select a marketing agency that has top-notch employees such as strategists, marketing specialists, and technical experts. They must have the passion and creativity to launch innovative ideas and campaigns. Even at your best, there is always room for improvement. With the correct strategies and tools, you can encourage user engagement to drive business growth.