You probably can't count the number of times you've seen forms of consumer marketing slathered practically everywhere.
From something as mainstream as television and print to our individual feeds in social media, and even as you do research on Google, consumer marketing is more memorable. It's also the type of marketing that's easily associated with pop culture and all things the general public deems fun.
B2B and SaaS marketing, on the other hand, is not so simple…
By no means am I insinuating that consumer marketing is easy? It's not, but it's very traditional. And therefore, it's more recognizable and more celebrated.
Download Branding Resources Guide
Building a brand starts by having the right tools and advice. Download our top 10 essential tools and resources to kick-start your branding.
Let's be perfectly honest. Selling and marketing software to your target audience is not thrilling… Do it wrong, and the ridicule descends even further into being unremarkable.
Because of this, it's a little more challenging to come up with creative and effective marketing strategies to leverage software awareness. But it's not as daunting when you know how to generate SaaS gains with the best ABM practices.
How does ABM tie in with SaaS?
Marketing software and making it interesting enough to sell is a quest in itself. SaaS tools exist, but they have no physical form. So how do you go about marketing something that doesn't exist on the physical plane? Selling intangible objects place a restriction on what marketers can and can't do.
In addition, SaaS tools constantly change. New features and updates are constantly released. And for this reason, it can be difficult for marketers to pin down the fundamental messaging before the other versions are released.
So where does account-based marketing (ABM) factor into SaaS' shortcomings?
ABM is steadily rising as a core platform among B2B marketers. Instead of aiming for an ideal customer persona, ABM is a targeted approach that personalizes communication with a high-profile target. For instance, instead of targeting grocery stores, the SaaS marketing campaign would just target Walmart.
And at its very core, ABM is very similar to other marketing campaigns. However, the difference lies in the content and the messaging that aims for the opportunities unlocked by the target business.
Even back in 2014, 85% of marketers who measured their ROI said ABM techniques outperformed other marketing investments. 50% say the difference was significant (ITSMA survey).
ABM generated 200% more revenue for their marketing efforts (FlipMyFunnel).
83% of companies profess that the main benefit of ABM is the increase in engagement with target accounts (DemandBase).
ABM gives 36% higher customer retention rates and 38% higher sales win rates (MarketingProfs).
43% of business who use ABM for 3 or more years report a significant impact it had on their entire funnel (EWeek).
Simply speaking, SaaS marketing is a complex quest, and ABM is the solution that's looking you right in the face.
Learning how to generate SaaS gains with the best ABM practices will help you reach the goal you're striving for.
Steps to Generating SaaS Gains
Selling and producing software may be your company's passion, but for a lot of companies, it's their source of livelihood too.
The entire process of combining the best ABM practices and SaaS marketing entails prospect research to a whole other level. This helps you understand your audience better, and eventually, persuade them to gradually appreciate and love your software.
Step 1: Do your target research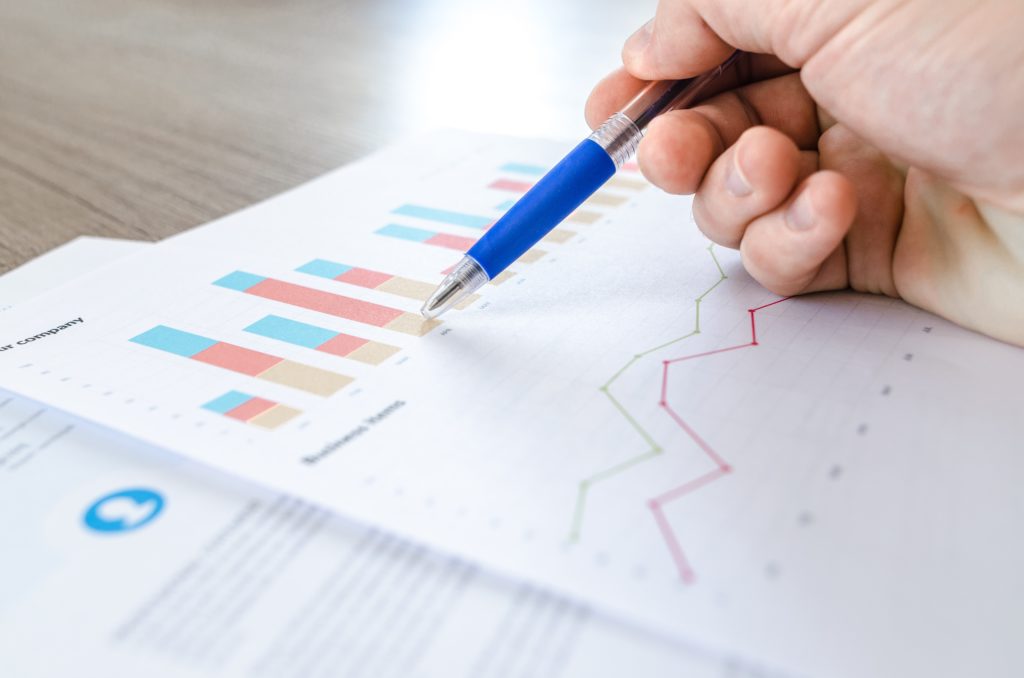 Similar to marketing to consumers, your plans begin with identifying your targets. And that means doing research — and ample amounts of it. It's your time to compile a list of accounts to pinpoint and target.
Quick research into your own database might uncover that you already have a list of employees from your target companies. Maybe you've been even sending them automated emails about your latest blog posts, or emailing them occasionally.
So, where do you find your target accounts?
The easy thing to do is to leave no stone unturned. You have to try every possible action to find the right people you're looking for.
Researching existing data: You can find the data in your marketing automation, CRM, or ERP systems.
Call programs: Having your sales representatives call into the account to build out contacts.
Purchased contact data: You can buy laser-focused lists from reputable data providers; like LeadGenius, ZoomInfo, etc.
Manual research: Scraping and compiling contacts from search engine provided sources like LinkedIn, event websites, media websites, forums, or other social media channels.
And while you're at it, don't neglect to identify key decision maker information, either.
Any person who's done sales is more than well-acquainted with key decision makers. Simply speaking, these are the people who will either say yes or not. These are also people who will influence that yes or no decision.
And as you identify and collect your list of accounts to target, take the time to identify what kind of buyer they are. Because as much as we wish for only one type, so our lives would be significantly easier, that's not the reality.
At the very least, there are generally 5 types of key decision makers you need to be aware of (if you aren't already).
Initiator: Somebody who decides to start the buying process; and has most likely been placed in charge of solving a business challenge.
Sales influencer: The person who takes the initiative in convincing others that they need the product.
Decider: The one in charge of making the final decision whether to purchase or not.
Buyer: Typically, these people are C-level, and they are the ones in charge of writing you the check.
The User: The person who would be using your product. And it doesn't entirely matter if they had a say in the product buying process or not.
Step 2: Segment the accounts and understand them
Upon completing your gigantic list of accounts to target, it is every B2B expert's advice to break them down.
Perhaps your list of two hundred companies can be narrowed down even further by size, location, budget, industry etc. What you need to have in the end, are groups that you can easily communicate similar messages to. One message may not be the same for another particular group. And that's why audience segmentation is important.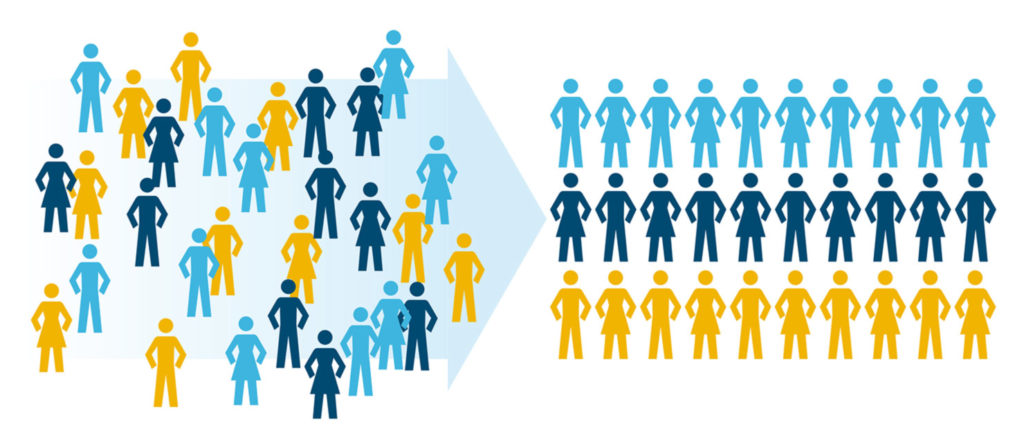 And once your audience segmentation is complete and nailed down, it's time to understand them and get to know them. At this stage, here is where your buyer personas will still come in handy.
Learn about each company on your target list and the key decision makers you'll be trying to persuade. Do what you must to get to know them sufficiently. You can try:
Finding out who is involved in the SaaS buying process
Doing online research (official websites, and social media accounts)
Asking the people in your company who are in charge of sales
Schedule interviews with current customers (if they're available)
Read customer feedback from citation sites
Understanding each segment is crucial to the kinds of marketing campaigns and programs you'll have to implement to succeed at reaching them.
Step 3: Customize your marketing plan
While you work on tailoring your marketing plans, experts in learning how to generate SaaS gains with the best ABM practices advise starting with the buyer's journey.
Identify what the key decision maker needs at each stage of their purchase journey. It's all in the name of moving smoothly to the decision stage.
Remember that B2B sales cycles are longer, and require more nurturing tactics than most consumer-targeted efforts for them to be effective. And to succeed, make use of the marketing world's best practices; B2B or otherwise.
Content Marketing
Content marketing, over the years, has developed to be an invaluable strategy for B2B SaaS marketers. To increase brand awareness while simultaneously reaching new audiences, content marketing is a staple of the marketing process.
But with 93% of B2B companies making use of content marketing, you are in for a bit of competition. Almost every SaaS company is in a bid to produce top-notch quality.
So when it comes to content marketing, the need to produce relevant content is necessary to become a thought-leader and to gain notoriety while building trust among target companies.
Social Media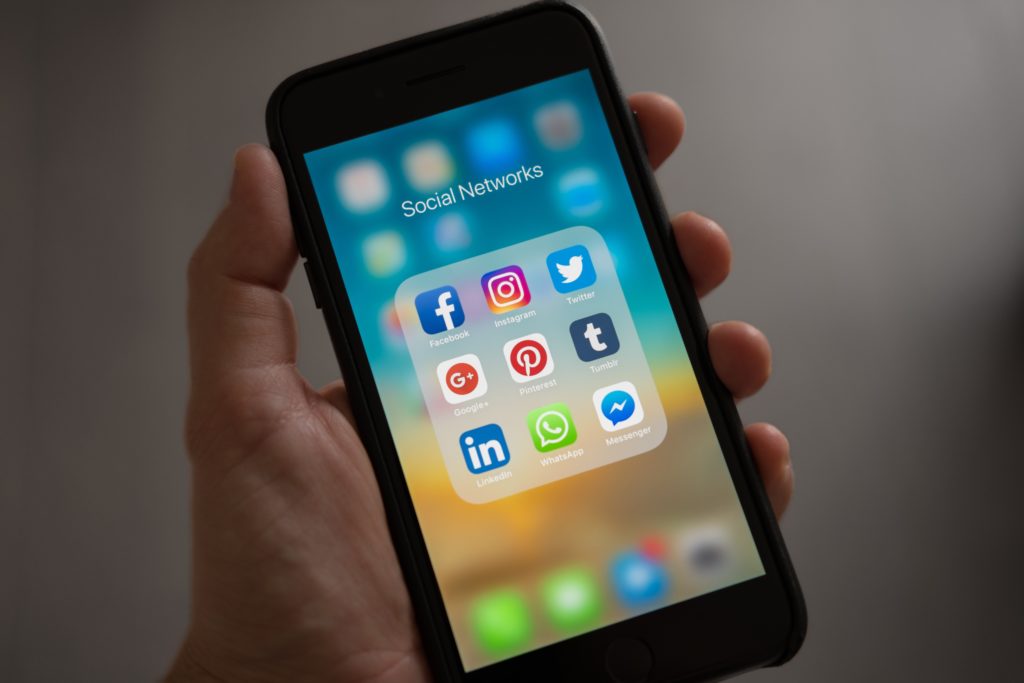 Something worth mentioning is that when it comes to B2B SaaS marketing, the name of the game is building awareness. Even if a specific product doesn't boast a broad audience yet, it would do companies well to build a strong social presence and a complementing content strategy that would appeal to the target accounts.
But in the case of cultivating a great presence on social media, SaaS businesses must make use of visual platforms like Twitter and Instagram. The practice isn't to share blogs and point the way to a company landing page. The goal is to show off company culture and show the target audience the faces behind the SaaS business. And that, honestly speaking, is more exciting than constantly blabbering about software tools to no end.
Offering Free Trials and Samples
Let's be honest. Who doesn't delight in free stuff? (Even the rich won't say no.)
Earlier in the introduction, we commented on how marketing something without an actual physical presence can pose several challenges. Again, unlike the typical consumer-targeted product or service, target accounts can't physically pick up software tools. They can't feel it with their hands, and they can't touch it to know what it feels. They can't even smell it or taste it.
Touching something, trying it out, feeling it, and seeing how well it works for you is an important part of the buying process. In fact, it's the reason why physical stores never go out of a style — despite how digitized the world is.
Sadly, B2B SaaS marketers have no way of replicating the luxury of the sense of touch. But it is possible to emulate that feeling by offering free trials and samples. Letting someone use the product for free at a period of time or by limiting certain offers to free use is helpful.
Welcoming and Encouraging Honest Customer Reviews
Time and time again, experts emphasize that everybody trusts peer recommendations better than actual sales pitches. In addition, today's generation of consumers — B2B or otherwise — demand honesty and authenticity from product and service providers.
Dreading the inevitable and occasional negative review can't be helped. But customer reviews are incredibly valuable.
First and foremost, they're absolutely free. And moreover, you might find that clients are more inclined to give their opinion on a software — especially if they have used it extensively, or even tried out the free trial. Second, your client's insights and feedback give other potential clients realistic expectations. And the best benefit of all is that encouraging customer reviews is your way of demonstrating social proof.
The Takeaway
There are three steps to implement the best ABM practice for generating significant SaaS gains.
Doing your target research
Segmenting accounts and understanding each of them
Customizing the right marketing plan to launch
Making use of these best practices is crucial for acquiring considerable gains in all of your SaaS efforts.
About the author
Al Gomez is an SEO Consultant. Al has over 12 years' client digital marketing experience and has proven track records of successful projects and expertise in various marketing channels. He is passionate about solving online marketing problems like generating leads and increasing sales. He is also the Consultant for a digital marketing agency, Dlinkers offering services like SEO, PPC, Email marketing, & Web Development.