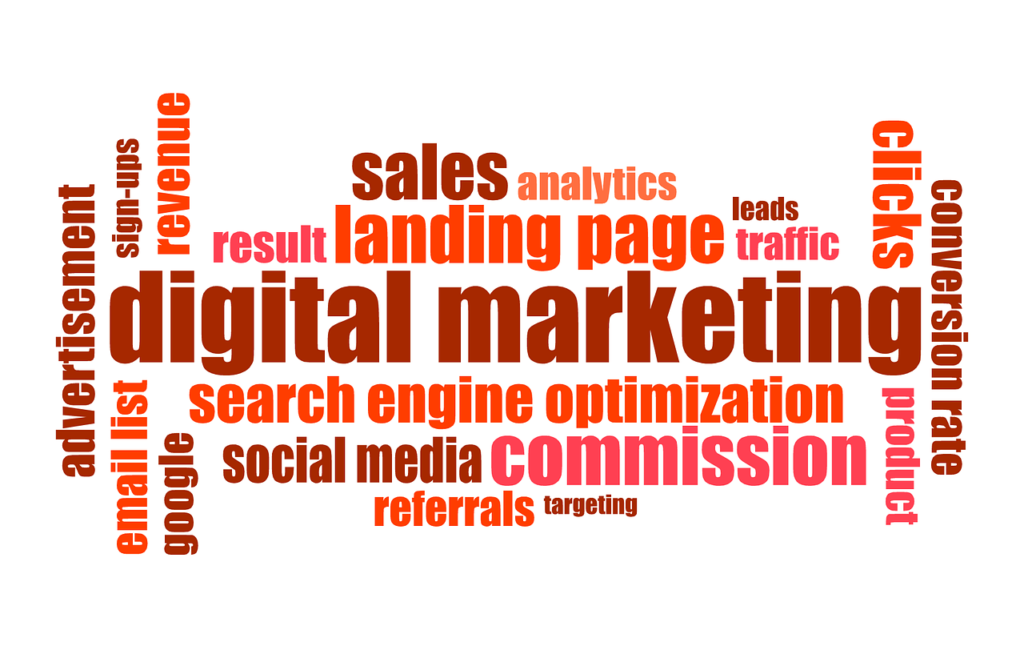 In 2017, advertisers spent 209 billion USD on digital ads worldwide compared to only 178 billion USD for their more traditional TV counterparts. The statistics show that the future of marketing is increasingly headed towards the digital space, as more and more businesses compete, promote and sell their products and services online.
You may have always wanted to use digital marketing to do the same for your business, but you'll need to initiate a series of actions known as campaigns to convert a potential customer into a buyer. But how can you generate more sales of your products or services with digital marketing campaigns? Here are some of the ways:
Build a website for your business.
Businesses that originated prior to the Internet's existence had to have a brick and mortar location so that people knew they were around. However, in recent years, it's easier to start a business of your own even without the initial need for a physical address. All you need to do is to establish your presence on the Internet through the creation of a website where you can sell whatever products or services that you want your target customers to avail from you.
Download Branding Resources Guide
Building a brand starts by having the right tools and advice. Download our top 10 essential tools and resources to kick-start your branding.
It's entirely up to you if you wish to build a website on your own, if you have enough coding and web design skills under your sleeve, or outsource it to a web development agency instead. No matter the current size of your business, you shouldn't skimp on building an updated website unless you want to earn a bad reputation for being out of touch with the times. Remember, the website is the face of the company.
Optimise your business website for search engines' top ten results.
Even if you already have a business website built, don't expect it to generate a decent amount of visitor traffic and eventually sales of whatever products or services you offer on its own. To organically increase the number of potential customers visiting your business website, you should make some adjustments to it such that it would consistently appear in the first page of results of every search engine with the use of search engine optimization (SEO) practices.
A few of those adjustments you can make right off the bat include naturally incorporating keywords throughout your website content that your target customers would most likely type, putting descriptive and relevant alt text in all of your site's images, and ensuring that every webpage of your business website has an easily readable URL.
After all, you wouldn't want your business website to die a silent death after it gets listed anywhere other than search results page one.
Make your business website mobile-friendly.
In 2018, mobile users make up a majority of Internet users. It only follows that you should make your business website mobile-friendly so that you can attract more customers who might chance upon it while casually browsing on their preferred handheld device. To optimise your business website for mobile, you should use responsive design wherein its layout as well as all images in it would adjust themselves to scale no matter the size of a device's screen. All buttons in your business website's mobile-friendly version should also be large enough to prevent anyone accessing it from tapping on the wrong button or link.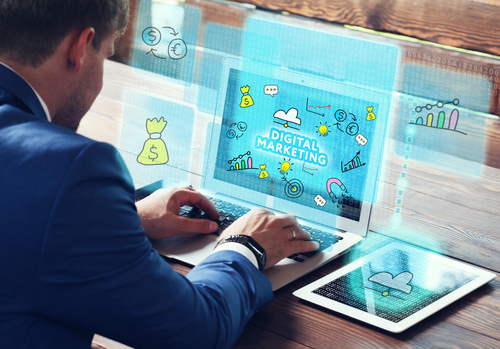 Consider setting up a blog for your business as well.
Even if you've already established a website for your business, your target customers would want to seek a more genuine connection with you. They want to feel that they're more than just mere digits to your business's sales figures. That's why aside from putting up a website, you should also consider creating a blog for your business as well where you can connect to your target customers and sell you're your products or services without sounding too cold and distant. You can incorporate it as part of your business website just like how most others do it – though you can also try making a standalone business blog as well if your budget permits you to do so.
Just make sure to craft content for your business blog that's uniquely yours, interesting, relevant, informative, and of added value to your target customers all at the same time. For best results, combine long-form content that anyone can easily finish in less than five to ten minutes, the occasional infographic, and video posts in your business blog.
Use social media to your advantage.
Assuming you've already built a website and blog for your business, you might find their visitor traffic to be quite lacklustre. You can remedy that by tapping into the vast pool of potential customers known as social media.
You'll very rarely meet anyone interested to avail of a product or service who still doesn't have any social media account nowadays that it's only logical for you to set up at least one for your business as well. However, you should identify which social media platform a majority of your potential customers often use. If most of your target market is on Facebook, for example, it won't make any sense at all to sell your products or services via Twitter.
Conclusion
While traditional marketing has yet to go completely extinct, its digital counterpart threatens to displace the decades-long monopoly it once had, especially as more and more people learn about the products and services being sold by different businesses online. That's why as someone who has a business of your own, you should allocate a good portion of your budget on doing the above-listed digital marketing campaigns to generate more sales of the products or services that you offer. But in case you find it difficult to implement them yourself, you can consider hiring a digital marketing agency instead – though you should ensure that they use a large file transfer service whenever they send their work back and forth with you.