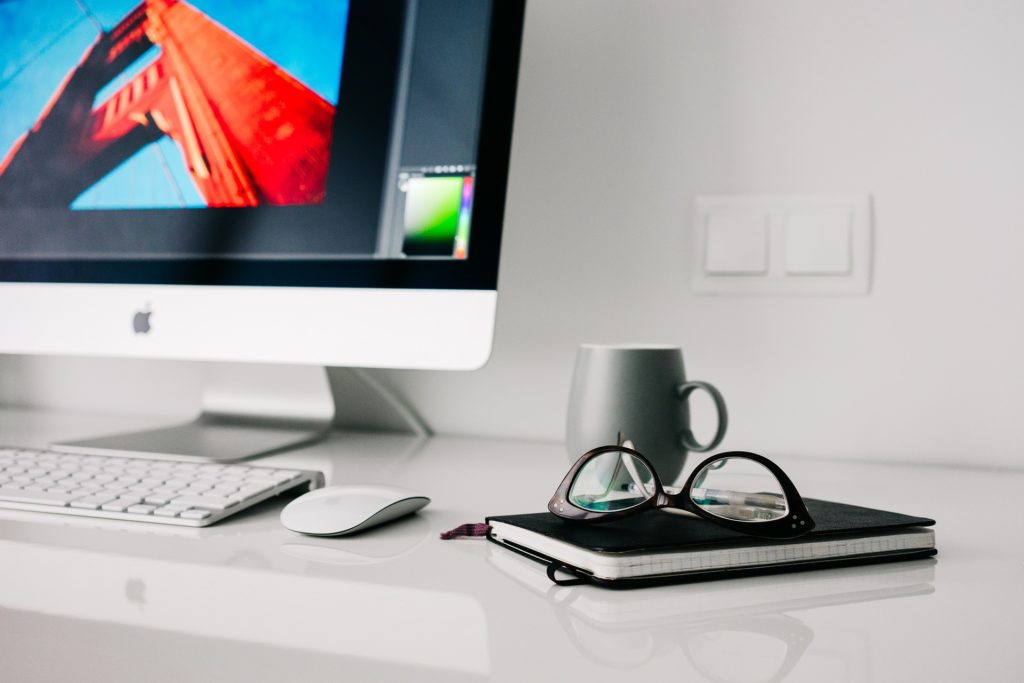 https://pixabay.com/photos/office-home-glasses-workspace-820390/
Design thinking relies on elements from the designer's toolkit, such as experimentation and empathy to produce creative solutions. It focuses on making decisions based on what future customers would like instead of relying on historical data. Here are the best six tips on how to stimulate design thinking in your workplace.
Start Small
You can't change culture and tradition overnight, so your company's leadership will most likely be skeptical about design thinking in the beginning. Introducing this creative form of thinking in the workplace requires of you to convince the people on leading positions that it's not just some risky way of making decisions, but an innovative approach to problem-solving.
Download Branding Resources Guide
Building a brand starts by having the right tools and advice. Download our top 10 essential tools and resources to kick-start your branding.
To prove them that design thinking works and brings positive results, start with a small project with less risk like organizing a company's party or a smaller event. Get everyone involved in the process by stimulating your bosses and co-workers to use their creativity to plan the event without heavily relying on their previous experience.
Effectively Deliver to Prove Your Point
As stated above, you can't expect your bosses to flip their mindset in a day, so you have to back your point about design thinking with real success stories. Always do double delivery no matter what type of project you are working on – play by the rules and do things the way you are supposed to but try to involve design thinking as much as possible. In this way, you can both meet your bosses' expectations and show them the advantages of design thinking.
Even if they aren't keen on incorporating design thinking in the workplace, their opinion could change once they hear your proof points. Double delivery might sound like too much work, but it can actually result in double success with less effort.
Talk Benefits without Offending
Using too much negativity to prove your point can have the exact opposite effect of what you hoped to achieve. It's hard to change social norms, so taking an aggressive approach and pointing fingers at what's wrong won't be of much help. Instead, talk of the benefits of design thinking and share additive comments that speak of the value of this creative decision-making method. For instance, find out which people or businesses your leaders admire, research how they like to use design thinking and present the gathered facts to your bosses.
Look for Non-Obvious Need
When people deal with problems, especially complex ones they immediately focus on finding a solution. In these cases, it's worth to search for a non-obvious need and uncover the hidden benefits of the situation instead.
According to this undergraduate program in business design, modern businesses, especially design-oriented companies, consulting firms, design studios, and communication agencies, need professionals who are able to combine design thinking, business, technology, and professional skills together with an entrepreneurial attitude in order to come up with creative ideas and solutions. The program trains future professionals to handle uncertainties by using design thinking and incorporating innovative and non-obvious strategies.
Don't Miss the Chance to Promote Design Thinking
To convince your bosses and workmates to try design thinking you really have to understand its value first. Design thinking is an approach borrowed from the designer's tool kit that is about creating ideas that are both emotionally meaningful and functional. Don't hesitate to bring up design thinking when there is some complex problem that needs to be solved.
Make sure to present these benefits to your work team explaining that through design thinking they can come up with solutions that are technologically feasible, economically viable and desirable from a human point of view.
Use Design Thinking to Inspire
Design thinking is undoubtedly more helpful for people who work in creative roles especially in the area of problem-solving, but any profession can benefit from this approach in different ways. For instance, those who aren't in traditionally creative roles can use design thinking to connect with the target audience on a deeper level. You should stimulate the people at your workplace to think with design in mind, trying to connect them with the customers who are using their products or services, so they can see how their work makes a difference in these people's lives.
It might take time until your co-workers and leaders are comfortable with incorporating design thinking in their businesses, but with the right presentation you can make it possible and take all the credit for bringing immensely helpful innovation in your company that could result in non-obvious solutions and breakthrough ideas.