There's no such thing as bad publicity, right?
Wrong. On so many levels – more than 3 billion, to be more precise, because that's how many people are using social media and can witness your public humiliation.
A PR disaster on social media spreads like wildfire, and you can expect a fierce backlash if you step on somebody's toes. What's even worse, you can permanently damage your business reputation.
A single mistake could wipe out years of hard work. Like the one involving American Apparel and the company's infamous Tumblr post containing a picture of the Space Shuttle Challenger disaster. The occasion was the Fourth of July, and their social media manager clearly mistook the Challenger explosion for fireworks. Despite issuing an apology on Twitter, the company stirred much controversy for its insensitive faux pas.
Download Branding Resources Guide
Building a brand starts by having the right tools and advice. Download our top 10 essential tools and resources to kick-start your branding.
No matter how careful you are, such things happen even to the best of us, so here are a couple of tips on how to save your face and turn a PR blunder into a marketing opportunity.
Own it
The worst thing you can do is to try and get away with your mistake by denying it or blaming it on somebody else (just like American Apparel blamed their "young, international employee" who was unaware of the Challenger disaster and its significance in the history). This will most definitely cause a landslide which will bury you even deeper. Take a cue from Apple and their brilliant handling of a PR issue over offering a one-month free trial of its streaming services for which they didn't intend to pay the artists whose music would be played during that period. Taylor Swift stood up against this practice and called her fellow musicians to do the same and boycott Apple Music. It took a simple "Apple Music will pay artist for streaming, even during customer's free trial period [sic]" tweet posted by Eddy Cue, the company's SVP of Internet Software and Services. The aftermath? Taylor Swift starred in an Apple commercial soon after this whole mess was sorted out. Some skeptics believe that the whole thing was staged, but in any case, it was an amazing example of how to deal with PR disasters.  
Timing is everything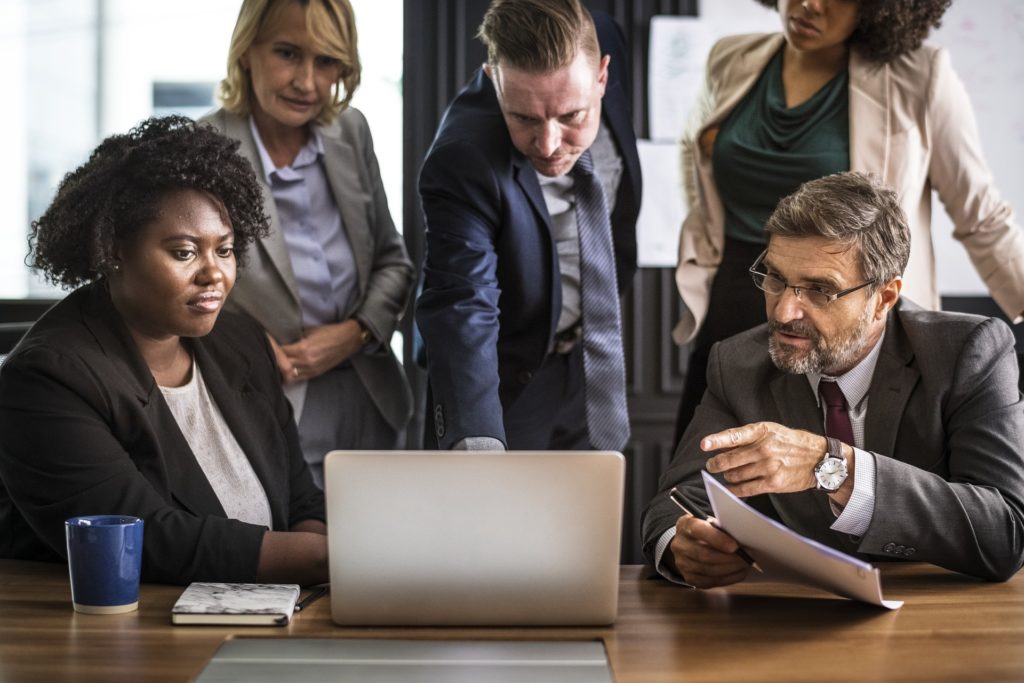 Addressing the issue in a timely manner is crucial for overcoming the crisis, and you can't do that if you don't know exactly when, where, and how the problem appeared. This means that you have to monitor your social media channels very closely and constantly. The best way to do this is to set keyword alerts which will notify you in case that there are conversations with a negative context. Make sure to include different negative keywords which are used in negative comments. Check your hashtags too, because people often use them when they want to call brands out publicly. This is particularly important when it comes to Twitter because this social media channel with 326 million users globally is known to be fast-paced. If you don't react right away, people will think that you don't care. Airbnb was heavily criticized when it came to light that there were cases of racial profiling and discrimination on the platform, as many African-American travelers experienced discrimination. The company's co-founder Brian Chesky reacted proactively and sent an email in which he admitted that they were slow to notice and address this issue, as well as that the management would take action to put an end to discrimination on the platform.
Leverage negative feedback
Negative feedback isn't a bad thing. Quite the opposite, it actually helps brands realize what they need to fix and improve, thus indirectly reducing customer churn. Many brands make a big mistake by ignoring bad reviews and comments, which only additionally enrages their customers. Instead of that, make sure to respond to every question and criticism. But you have to very careful and formulate your responses properly, especially if a number of customers have the same complaint. Such a situation can easily get out of hand and create a snowball effect. It's a good idea to consult a reliable digital marketing agency which will help you deal with it like a pro and prevent a major reputation risk. After a recall of 1.6 million vehicles back in 2014, GM didn't leave anything to chance. The company used Twitter and Facebook to publicly and individually address every single complaint and offered possible solutions.
A friend in need
Sometimes the situation gets critical and you need to ask your biggest clients, partners, employees, and influencers for support. Of course, when something that can damage your reputation occurs, people who are involved with your business have to know everything about it, so make sure not to hold anything back. One of the most important things is to communicate clearly with your stakeholders, tell them your side of the story, and ask them whether they're ready to stand by you. If you've built loyalty with them, the answer will probably be yes. Honesty and consistency are essential for rebuilding the trust and showing that you will go to great lengths to do everything right. You have another card up your sleeve – your social media following. Maybe you can ask them for their opinion as to what you should do to make up for your mistake. And since sharing is caring, offer a generous discount to compensate your customers. Needless to say, this is excellent PR as many of them will be happy to spread the word about your nice gesture.  
Don't dwell on it
After you've done everything to prevent and fix your PR faux pas, the best thing to do is to let bygones be bygones and move on. McDonald's has had a couple of notable social media blunders, and one of the most recent is their Black Friday tweet from 2017 or should we say the lack of thereof. Namely, the company tweeted "Black Friday – Need copy and link", which didn't go unnoticed. But, their clever social media manager used this opportunity to masterfully promote one of their products by following up with "When you tweet before your first cup of McCafé… Nothing comes before coffee."
As you can see, it's possible to survive a PR disaster and leave without a couple of scars only, but you have to know the drill.
Top Tips For Handling A PR Crisis
It's a worst-case scenario that can befall even the most prestigious organization: a public relations crisis. From a string of bad reviews to a serious financial scandal, a negative incident can have a powerful impact on a company's reputation — no matter how small or diplomatic it is. That's why it's critical for every business to have a reaction plan in place. Here are some do's and don'ts when navigating a PR crisis.
In today's digital age, news can go viral almost instantly. The implementation of a swift and effective crisis management plan is essential. An organization should address the issue head-on, whether it's with an apology, an explanation or an announcement. If an immediate, informative response is not possible, the business should at least communicate that it's looking into the issue and give a reason as to why there will be a delay. Above all else, it's important to take responsibility for what happened.
Before sending representatives to address the media, make sure they fully understand the response strategy and are given enough information to answer questions. If time allows, set up a practice session to ensure they are prepared. Emphasize that the company's message must be consistent across multiple channels.
Refrain from saying "no comment," as these are two of the most damaging words in PR. Shutting down communication leaves a gap for others to fill, and what they say may be worse than the truth. If an organization is waiting for more information, it should let the public know that it is working on a response or a reaction to the situation.
For more tips on how to handle a PR crisis, see the accompanying infographic.