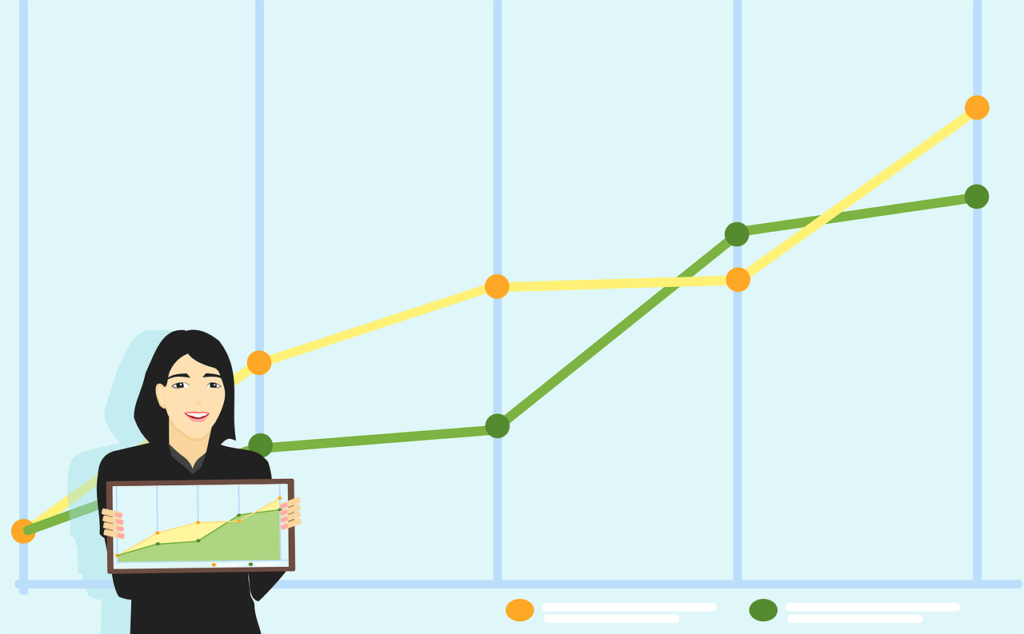 https://pixabay.com/en/traffic-statistic-data-information-1597342/
While focusing full-fledged on SEO and marketing for the website, you would be concerned about how the site is ranking on the various keywords you are optimizing on. Earlier it was really easy to know keywords ranking through various rank tracker tools. But these days things are not that simple and easy. Many factors intervene rank tracking such that not all tools work great.
You have to be selective with your rank tracking tools for these reasons. Even before that, you must know why many rank tracking tools do not work after some time and why your website also may get penalized for using them. Then only, you would understand how to pick a good rank tracking tool to track the site rank on various keywords.
Download Branding Resources Guide
Building a brand starts by having the right tools and advice. Download our top 10 essential tools and resources to kick-start your branding.
It was simple to track ranks in earlier days of SEO
Rank tracking was simple in the early days of online marketing and SEO. That's because Google was still in the developing phase, and no other search engine in use also were that advanced in programming, to bar the tracking software and systems. Also in the earlier days of SEO, ranks were visible through plugins and tools and are the number one in search results mattered a lot, and highly. But things are different now. Now SEO experts and even the layman knows that it's not the number one position of the SERP that matter the highest, although it matters considerably.
Rather it's the amount of organic traffic you are getting, and then the conversion rate of that traffic, which mainly matters. And that is why, along with the search results page and rank, the other metrics like conversion rate, organic search traffic, etc. are considered to realize the status of the site against the target keyword.
Rank tracking is still important but gone tricky
Rank tracking still is important. A good rank ensures great visibility. And great visibility ensures organic traffic. When you get organic traffic, you get good conversion rates and leads both. Hence you get leads, and you can use them in whatever way you like to increase business and revenue. Hence, a good ranking is a great stepping stone to success in online marketing and e-commerce. But there again, knowing where you rank exactly based on the particular keyword has become much trickier. A normal rank tracker who used to work well in earlier days do not work now, and there are plenty of reasons for them, the main reason being the advancement in Google's platform and search algorithms. Google do not like rank tracking software and tools. Hence it has made its system such that rank tracking gets limited.
Why Google hates rank trackers?
Google hates rank tracking software for some solid reasons. Google is a search engine that gives results free of cost for common users. But Google has to generate income. And it draws all its revenues from sponsored ads and featured listings etc. That is why it does not like entertaining software, which would not click on its ads on a results page. The result is displayed for queries made by rank tracking software is wastage in the eyes of the search engine operators. That is why Google does not like rank tracking tools which utilize the page data and does not give anything in return to Google.
Google APIs
Google has designed APIs for rank tracker management. APIs are Application Programming Interfaces. Using these Google has effectively brought a bar or limitation in rank tracking. Only the developers can use the APIs to scrape rank data against keywords without getting through the general google interface, and that too for free. And there is a limitation to how many ranks data can be obtained. After this limit is over, or after a number of queries, Google does not offer any more data in the day. This limit makes rank tracking a headache using Google APIs. The way developers and rank tracking use to bypass this limitation are scraping of the rank data directly from the Google's search results pages.
The downsides of scraping rank data from Google SERP
There is a big downside of scraping rank data from Google. When you are scraping you get either tracked or barred. When multiple requests come from a rank tracker in Google search, then Google starts displaying a CAPTCHA to find out if the request is being made by a human or a computer program. Normally tracker tools would not pass the CAPTCHA test, and hence gets barred. Some tools can pass the CAPTCHA. In that case, their IP address gets tracked by Google. And when the multiple queries come from that IP address, then Google blocks that IP and the tool can no longer use that IP to scrape rank data through plain SERPs.
You can bypass APIs and get your advanced rank tracker system
There are rank tracker systems and tools, which can bypass the APIs, and also the IP blocks and CAPTCHAs of google. There are advanced rank tracking systems, which can still tell you keyword based ranks. The types of rank trackers available are:
Browser-based tracking plugins
Desktop App based rank trackers
SaaS Apps which are website based services
These three types of rank trackers can help you out without getting your IP blocked or website banned.
Important features that should be present in a good rank tracking tool
There are some features that a good advanced rank tracker tool must have. Check for them before starting to use one, or get advised by expert rank trackers like Fyrebird Philly:
As because Google shows personalized search results based on how you are using the results the tracking tool must have features to bypass this personalization.
Ranks differ as per geographic location. And the tool must be able to show you rank results based on location.
Finally
You can get a vivid idea of how your marketing and SEO team is performing, based on the rank report you get. Only your tool for tracking must give you legit results that you may rely on. Hence this must be chosen carefully.