While most people prefer buying a fixer-upper and then renovate it, others don't mind building homes from scratch. This gives them a chance to build their own dream home, and that's something you can't put a price on. Still, this sounds like the hardest thing in the world, but it's really not as complicated as people generally think. It's all about making a plan, defining your budget, and trying to stick to it as much as you can. So, if you too are building a new home, here are a few financial tips you should follow.
Invest your time in your budget
First, you need to figure out how much money you've got and how much you can really spend. Going broke and spending every cent you have is never fun, so avoiding that situation is a must. That's why you have to define your budget first and know how you're spending every single dollar. After that, you need to try to stick to your estimate and not spend money you don't have.
Hiring designers and contractors who understand your budget and respect it is a must. These people will help you save money, if possible, during every step of the process. Also, think about using second-hand materials and resources that are more cost-effective. Finally, don't forget to create a contingency budget too, in case something bad happens. Unexpected situations can't be avoided, so you'd better be ready for them. Anything from weather disasters to soil quality could set you back and cost you money, so get prepared in advance.
Invest your money in a proper kitchen
Download Branding Resources Guide
Building a brand starts by having the right tools and advice. Download our top 10 essential tools and resources to kick-start your branding.
While most people think the living room is the center of every home, the kitchen actually receives more attention. This is where you'll spend a few hours of your day, preparing healthy meals for your family. It's also space where you can hang out with your loved ones and even receive your guests. In short, this is an area that makes your house a home, and it deserves a ton of attention.
When it comes to creating a perfect kitchen, it's all about maintaining the balance. Make sure your cabinets aren't too huge but are still big enough for all your essentials. Also, pick the right pattern for your countertop because it could easily turn into the focal point of your kitchen. Finally, invest in some new appliances that will make your cooking process easy, enjoyable, and successful every single day.
Invest your energy in the design
Building a home for yourself and your family is something you're probably going to do once in your life. Therefore, you should make sure this home has everything you need and is perfect in every sense of the word. This means it has to be practical, functional, and, above all, visually appealing. That's why the design is so important, especially if you're planning on spending the rest of your life here. Homeowners all over the world, from Australia to the USA, know that and pay attention to their home's visual appeal.
Creating the perfect design isn't that easy, though, and you need to get inspired. Follow the latest trends, talk to designers, or consult your friends who have already gone through this process. You could also look into project homes, which is quite a popular idea with the aforementioned Australian homeowners. They could get explore ideas presented by those creative project home builders from Sydney who know everything about building homes. Checking their floor plans and solutions could help you define a design of your own, so look into them ASAP.
Invest your patience in the project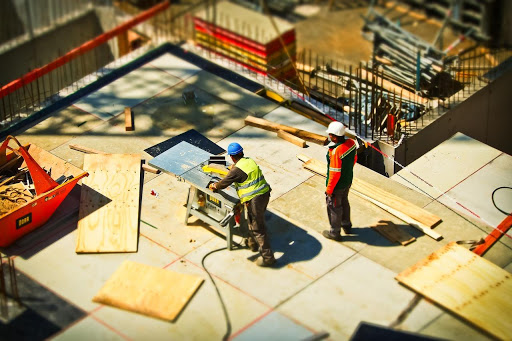 Unlike purchasing a turnkey property that you can move into straight away, building your own home takes time and patience. Houses can't be built in a day, and the entire process might end up taking several years. This will test your patience in more ways than one, but you should stay cool and committed to your goals. 
Building a home from scratch involves a number of different projects, from designing to decorating it, and everything in between. Depending on the size of your construction, you could even be done in a matter of months, if you're lucky. If not, you could run into problems and holdups, and waste weeks dealing with them. This is why being patient is so important – otherwise, you'll be under a pile of stress all the time. 
Building a home of your own is a big, serious, and complex project. It's a dream project for people around the world, and something that will give them a home they deserve. However, it's a project you should definitely not try to complete on your own, especially if you have no experience. But, if you invest your time, money, energy, and patience into this project, it will surely turn into a success!