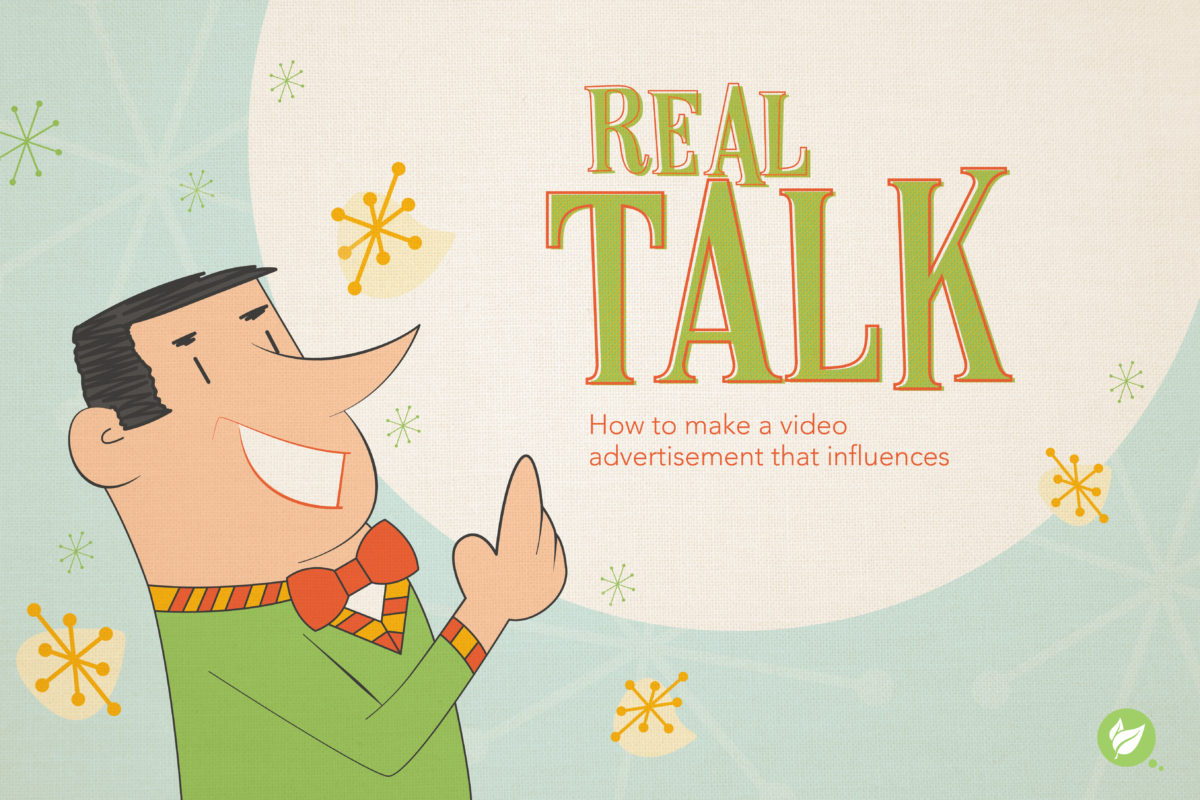 This is a guest post from Gary Cain of Memory Tree, a video production company that works with high tech firms in Austin, Texas and Waterloo, Ontario. Over the last two decades, they've produced thousands of videos, from 30-second National TV commercials to 20-minute orientation videos produced in 18 languages and everything in between.
Times are A-Changin'
When you're creating a promotional video, there's a temptation to stick with the same old format we've been seeing for years — the classic booming announcer's voice, grand statements, and a smiling homemaker washing pans with fragrant dish soap. The trouble is, the classic ad format doesn't work like it used to. According to a recent Marketo survey, nearly two-thirds of consumers are sick and tired of the hard-sell.  The classic ad format is seen as insincere and their messages just aren't seen as credible. The times have changed, and consumers are now rewarding brands that communicate with authentically. The days, people are only responding positively to real talk.
Nobody Trusts your CEO
No matter how inspiring and earnest your CEO, a message directly from him or her may still fall flat. When you have a personal vested interest in selling your product, people will be skeptical of everything you say. The solution? Let someone else do the talking for you.
Choose a Champion
Find a champion — a customer that's not only willing but eager to talk about how your product or service has enriched their life.  To convince consumers that your product is worthwhile, it helps to hear it from somebody who is just like them. 
In this video for Westmount Golf & Country Club
by Memory Tree
, a lifelong member shares his personal story.
If you're a little misty-eyed after watching that, you've experienced firsthand the powerful impact that a lightly branded advertisement can have on a viewer.

 

This advertisement is effective because of its authenticity; a real person sharing a personal story about his life and family.

 

The golf course is another character in the greater narrative.
The drone footage of the mist over the greens and sound-ups of the birds are there to convey that this is a special place.
It's the quiet backdrop that facilitates important moments of father-son bonding and communication. Instead of a cheesy slogan followed by a "sign up today" call to action, Westmount simply adds their name briefly at the end – a light touch that completes an authentic message.
Conclusion

 
People crave authenticity. If you believe your product has made a positive impact in the lives of your clients, let one of them become your champion in your next advertisement. By allowing someone else to tell a real story that involves your brand, you will gain the trust and the business of your target audience.