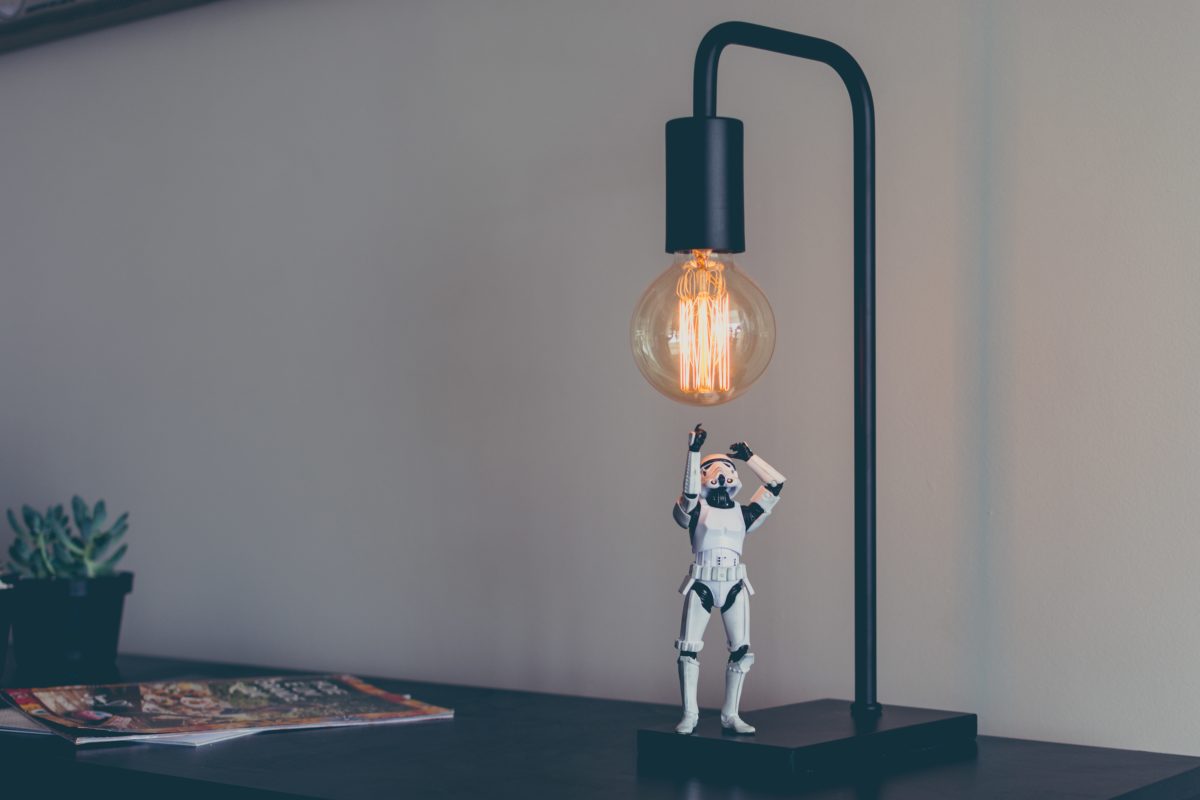 This week I am thrilled to host Tammy Durden from Tammy's Office Solutions. She's one of industry's giants that loves to share her know-how, and I expect her to come by more often in the future. For her first appeareance she decided to let us pick her brain about Attitude Branding (I'm sure the pun is intended!)
——————————————————————————–
Branding is all about perception.  How a person views a product or service.  It is about a person's perception as (1) it relates to how we represent our brand to the world around us, as well as, (2) how the consumer or client sees or even feels about our brand.   Attitude Branding is using perception to its full advantage.
What is Attitude Branding?
According to Marketinghuddle.com, 'Attitude branding involves marketing a larger feeling that's associated in the minds of your customers about your business.'
Consumer Psychology describes it this way: "Consumer attitudes are a composite of a consumer's (1) beliefs about, (2) feelings about, (3) and behavioral intentions toward some object–within the context of marketing, usually a brand or retail store.  These components are viewed together since they are highly interdependent and together represent forces that influence how the consumer will react to the object."
In other words, Attitude Branding is about evoking emotions and feelings.  It has everything to do with how the consumer 'feels' about our brand.  How do they perceive our product/service in relation to their self-worth, identity, or even who they may want to be or who they desire to be perceived as being? It goes without saying, that marketing our brands have come a long way as Attitude Branding is common place with many of today's top companies.
From a Company Point of View:
As we consider this from a company's point of view, on a smaller scale, we may think we are representing ourselves, our products and/or services to be represented in one particular way, but if the consumer does not pick up on the 'feeling' you are trying to put off or represent, they will not connect well with your brand.  If, however, we use attitude branding for our product(s) and service(s), making them appealing, yet evoke emotions it will cause the client to connect with our brand.  This is indeed the sweet spot of branding.    If we can achieve attitude branding successfully with prospective clients, then we have truly unveiled the golden ticket to sales.
All businesses have tried to figure out the best way to brand our product or service, including, how it will make the purchaser feel about something.  We need or even want to have a connection to the product or services prior to buying.  For instance, if we purchase an Apple (Mac) Computer, most, unlike myself who needs one to be in sync with clients, it is probably because it has come to represent technology, trendy and on the verge of cutting edge to us.  After all, who doesn't feel a little smarter, even more techie, when they have purchased an Apple product?  Yes, it may be a good product, however, millions and millions have purchased because it makes them feel or sense something more personal about themselves or even their own business.  Simply using an Apple does not make you smarter, however, the perception of the brand is that it does make us smarter, more techie and trendy.
The Consumer's Perception
Often consumers do not even recognize what they feel toward a brand.  They assume they are purchasing because of the name of the brand and what it represents or because they think it is best product; not based on a feeling.  How many of us would admit to making that last-minute splurge, not because we researched or knew it to be a great product, but because it just made us feel ______ (insert self-confident, beautiful, powerful, on and on).  Purchasers may not even know anything about the company, but only that the product appealed to them. Some will not even know why it appealed to them.
Attitude branding is all about looking at our product or service from the consumer's point of view.  Even more than this, it actually ties into the purchaser's perceptions and feelings about themselves.  Which can, believe it or not, have nothing at all to do with the product or service itself.
Applying Attitude Branding
For those of us who have spent years working on our brand development in top branding agencies here, tweaking colors, logos and even the tag lines, this can be a little unnerving, to say the least.  Remember it does not matter if the product or service really gives the buyer a better self-worth, lifestyle or other identities.  It is just that it makes the consumer feel they have a better lifestyle or identity by purchasing from you.  So how can we make sure that our brand is not only saying the right thing but also and even more importantly, evoking the right emotion to that will cause 'lookers' to become 'buyers'?
As we try to use attitude branding with our own products and services, we have to realize what the buyer wants or needs to feel about themselves when purchasing with our company.  How can we, as entrepreneurs use the attitude branding in developing our own brand?
A few steps may help you achieve attitude branding with your product or service.
Be sure you associate the branding of the product or service with the desired lifestyle.  If we can brand our product/service with a luxury lifestyle, for instance, it goes to reason, that an increase in desire for that brand's products and/or services would most likely result in the consumers who want to feel they are living this lifestyle.  Make sure that as we put forward our brand images, logos, and other brand identities, that it also represents a very desired feeling.
Tie in our branding with the feeling and freedom of self-expression.  This is important, as we do not want to seem we are brainwashing anyone, of course, yet, also give the buyer of our brand a feeling of being able to express themselves by using our product and/or services.
We need to develop the brand and even market our business to include words that help the buyer feel some emotion.
If we can establish attitude branding for our business in a way that helps our clients feel great when buying with us, they will return time and again.