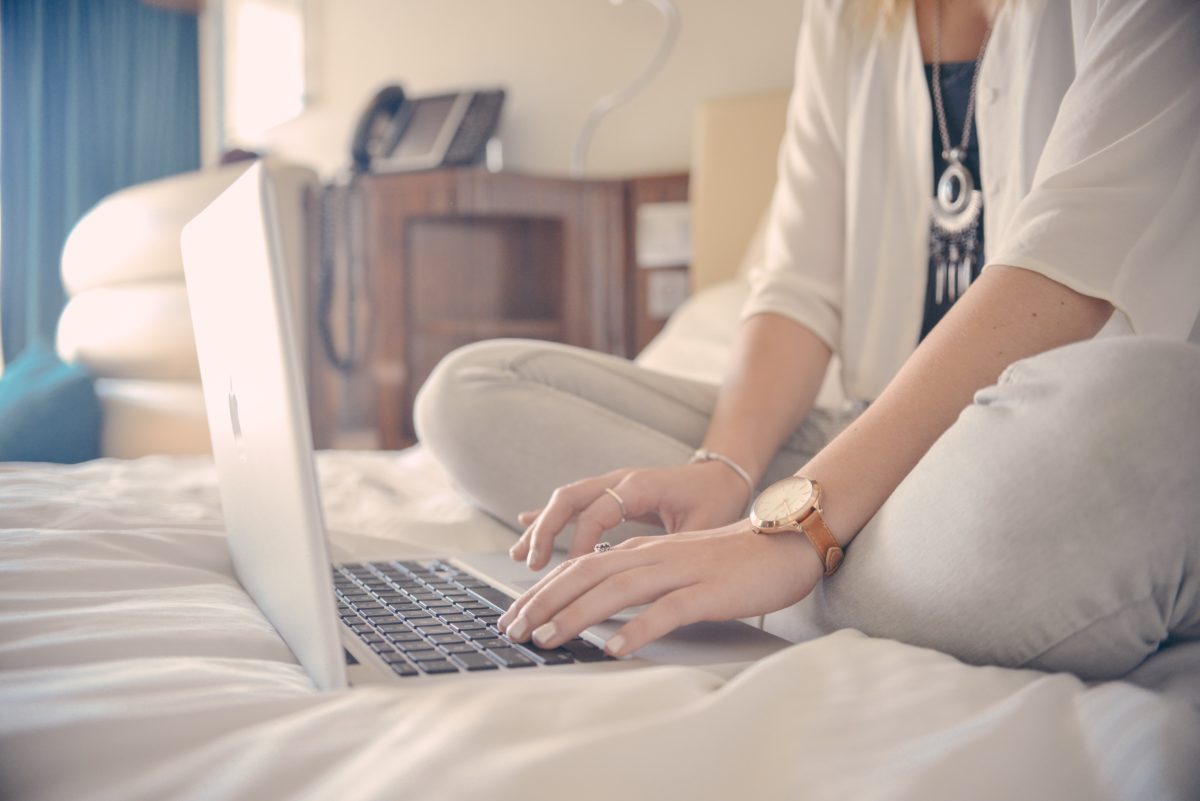 Lately, it seems that no matter how hard you try, something is always vying for your attention. Whether it's an angry boss breathing down your neck, the PTA expecting you to volunteer at the next bake sale, or your spouse demanding more personal time and attention, your responsibilities never seem to end.
If your goal is to become a successful blogger and/or Internet entrepreneur someday, you'll need to discover the best ways to achieve work/life balance. And even more important, you need to learn how to focus.
Without focus, you'll experience many lonely and difficult nights staring at a blank computer screen. Instead of making progress, you'll find yourself daydreaming about everything you should have accomplished during the day but didn't because of a lack of focus.
As you can imagine, the above scenario has destroyed many entrepreneurial dreams in the past, but you do not need to fall victim to the lack of focus any longer.
To help you better navigate these rough waters, we'll share seven powerful quotes from some very busy bloggers. They'll help you stay on the path of focused attention that leads to Internet business success.
Our Favorite Tips For Staying Focused
1. At the start of each week, use Google Calendar and plan your week out, using only those activities that will help you reach your goals. Put down the most important tasks first in case you run out of time later in the week so you can catch up if need be.
Turn your tech off several hours before bed. Too often sleep is ignored and there are countless studies that you perform at a higher level when you're well rested.
2. The best decision I ever made in learning to surf on top of my work-flow, instead of always feeling like I was in an uphill struggle with no light at the end of the tunnel, was mastering the self-management methodology in David Allen's book, Getting Things Done. Your mind is always perfectly focused; its never not focused unless you're asleep or dead. You have to be strategic about what you allow your mind to focus on by proactively setting up your environment and reminder systems (aka 'Todo lists') so that your mind can only focus on what's important"
3. I have set 5 mandatory rules to my own blogging routine after I felt like losing myself within the overwhelming chaos of a blogger's life. Writing, publishing, sharing and engaging on social media platforms became rather a full-time job than a hobby, and that did just not feel right at all. With time you become a lot more organized and these 5 simple rules help me to stay motivated and productive:
1) No blogging at the weekend anymore!
2) No tv running in the background while writing!
3) Get up and take short breaks!
4) Probably the most important point for me is, that I have learned to say 'NO'.
5) Last but not least, probably the best tip on increasing productivity: Love what you're doing!
4. We've found that using a CRM like Buildertrend for home remodeling has allowed us to track our increase in sales and construction jobs. The software allows our office to be synced with anyone out in the field in real time on any device and has allowed our project managers to comfortable double their workload. The increase in productivity amongst our project managers has led to a decrease in hiring additional labor, which ultimately means our margins have increased year over year.
5. Take a Break – Giving yourself a break for a minute or two will certainly help you focus more. Stand up or just close your eyes and do a short breathing exercise and you're golden. If time permits, take at least 20-25 mins break. You'll be surprised!
6. Spend an hour before the start of every week to identify goals and plan tasks accordingly. Once you have each task written down, sort them by their ability to get you closer to your goals, whether you're trying to drive more traffic, shares, income, etc. This guarantees your week to be truly productive and maximizes the time you're spending working on your site.
7. I am traveling most of the time which is why I am always looking for ways on how to be more productive. I found out that planning my day ahead of time and doing the MIT (most important tasks) earlier in the day really spikes up my productivity. It also gives me more time to explore the places I visit. So before I go to sleep, I write down everything I need to do on the next day and prioritize tasks."
BONUS: There's always this innate desire to be better at what we do. Hence, we always feel the need to increase our productivity to attain success. You'll agree that healthy workers are very much productive and happy while on the job. Quite a lot of studies have shown that employees in better overall health exhibit high performance and efficiency levels, this has resulted in an increased attention and focus from companies on corporate wellness programs. That said – yes, of course, it is possible to fit a healthy lifestyle into a busy schedule.
Conclusion
All in all, today's busiest bloggers face the same challenges as your average Joe and Jane. But they've come up with a few critical, strategic techniques that allow them to achieve enough focused attention to increase their productivity levels.
By implementing the strategy shared today by some of the most successful bloggers online, you'll create a framework that will allow you to reach seemingly unattainable productivity goals sooner rather than later.
And when all's said and done, you'll feel much better about yourself, your situation, and your ability to achieve lasting success online. So please take the time to learn these strategies and begin using them in your online business as soon as possible.