Social media has developed as an integral part of our lives keeping us stick to our screens for hours connecting with people around the world. Which started as an entertainment tool, has now become the most powerful measure in brand promotion and marketing. It is pragmatic to start a business and make it known to others through social media marketing. While social media empowers businesses to increase their traffic, reach and leads, it can damage a brand image if not used properly.
Developing a brand image is important for making people aware of the product or service and enticing them towards that particular product or service range. Both small and large scale companies have been spending a huge amount of time and money on creating, retaining and improving their brand image.     Traditionally, the organizations have been able to control their brand image, to some extent, through their communications but the scenarios have changed and brands are now what other people say about them. The companies can only attempt to create a positive impression in the mind of the people with advertising and marketing campaigns.
Social media marketing plays a pivotal role in increasing brand visibility and communicating the message to the masses breaking the geographical boundaries to reach the audience worldwide. With every post, tweet, retweet, like, share and comment, people get a message about your brand.
The majority of the people use social networking sites to communicate and exchange their thoughts and opinion about anything. So obviously, if they have used your product or service, they will share their experience and give an opinion in this regards. Getting favorable comments and recommendations can have a positive impact on people's perception of your brand.
Download Branding Resources Guide
Building a brand starts by having the right tools and advice. Download our top 10 essential tools and resources to kick-start your branding.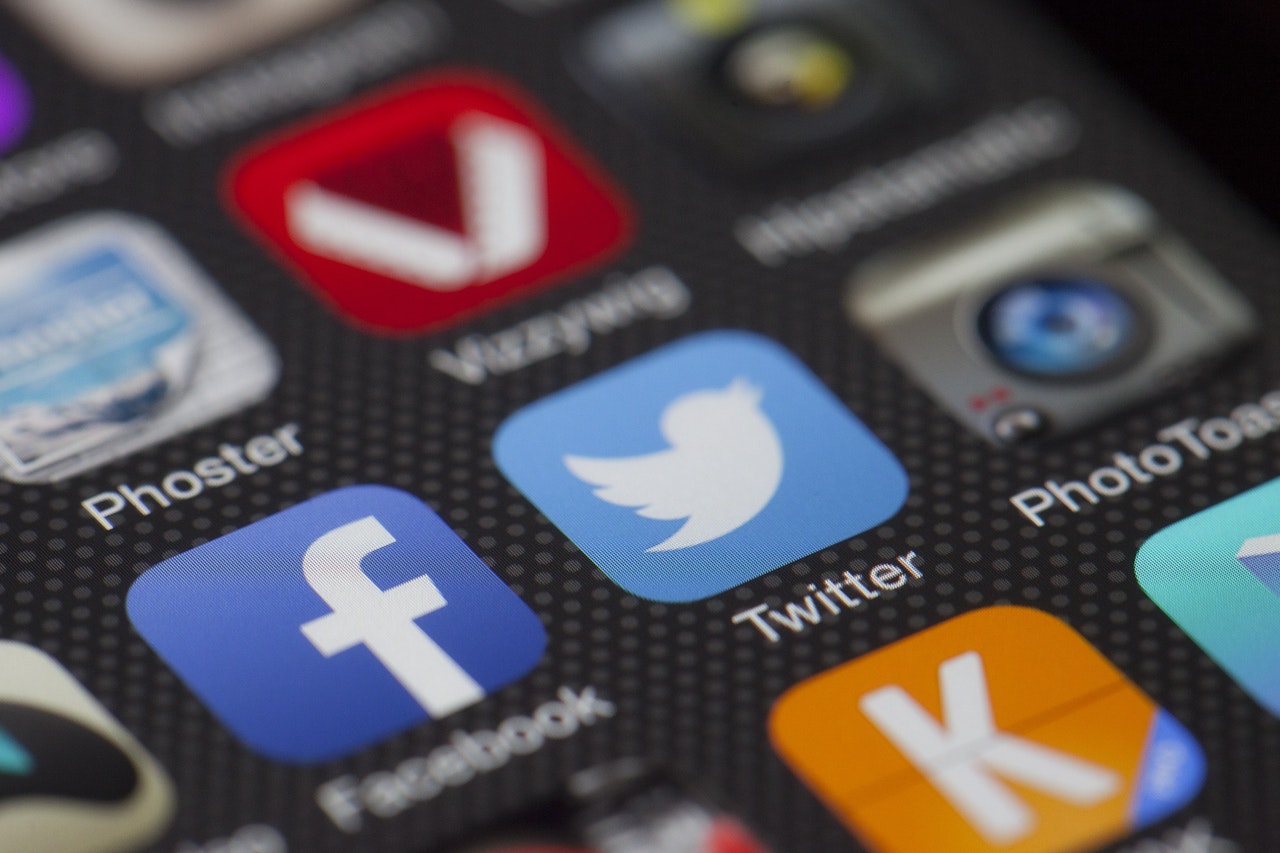 Unfortunately, if any of the users have a bad experience with your service or product, you can imagine how dangerous it can be for your brand image. So, make sure you remain honest and reliable while communicating anything about your brand. If you falsely represent your product or service, you will be liable for the damage to corporate image leading a downfall in sales and profitability.
How Social Media Makes Your Brand Image
Social media branding let you access more and more people to promote your company and top products/services. The continuous promotional happenings can develop the brand awareness in minds of your target audience, and whenever they would be in need to purchase a product, the memory of your product will click in their mind. Presenting your brand in an effective way before millions of people on social media can turn them into your potential customers. You can check out more info about it here: www.socialleadfreak.com.
Trust building
An effective social media marketing strategy enables you to create a vibrant communication portal between the corporate and the customers. It is highly recommended for the businesses to develop a healthy relationship with their customers staying connected and getting their feedback or suggestions for the successful operations and online reputation of the firm. If your customer base feels satisfied, they will favorably share more about your product that can attract more users to your website to get detailed information about it.
Increased traffic on your site
The social media campaign helps you attract more and more visitors to your website to attain certain business objectives. For instance, if you inform your social media followers about your newly launched product or unusual discounts via emails or newsletters and engage them in upcoming promotional plans, it will bring more traffic to your website giving a lift to your profit.
Better search engine ranking
The more people will visit your website, the higher search engine ranking your website will get. So, stay interesting and make sure your message convinces the reader to actively participate in your campaign. If the reader would find your message interesting, it will share it with other contacts and promote the campaign on its own level. Ultimately, the brand awareness will enhance and company will make more money.
How Social Media Can Break Your Brand Image
Here are a few social media marketing mistakes that can damage your brand image. Before reading them we would like you to have a look on traditional content marketing strategies which may cause discredit your content marketing.
Not responding appropriately to negative feedback
The worst mistake your social media manager can make is not responding to negative feedback appropriately. No matter how superb your product is or how diligently you are providing services, there would be some cases when you will have to face negative feedback. You can ignore it, or fight back with your customer. Whatever you choose will say a lot about your brand. Rather than ignoring or deleting these comments respond promptly and positively so you do not spoil your customer base.
Promoting your product too much
Though it is free to spread a message through social media, it does not mean that you keep pushing your marketing messages. If your target audience is getting annoyed of your continuous promotional posts, it can have a negative influence on your brand image. Post interesting and engaging content 80 percent of the time, and promote your brand 20 percent of the time.
Imperfect social media marketing strategy
When and how often you will post on your social media page? What will be your profile picture and cover photo? How will you respond to negative comments or feedback? How would you answer the frequently asked questions? Your social media strategy must have the answers to all these questions. A poorly planned strategy will leave you unresponsive before your furious customers that can definitely hurt your brand image.
Inefficient customer care
Customer care is more about turning a complaining customer into a fan by dealing them and managing their complaint properly. Sometimes a well-handled complaint is more useful for the business reputation that a good comment. Unfortunately, if your customer care service is not well trained there are probabilities that they can say something or make customer saying something negative about the business.
While social media enables you to communicate with more and more people worldwide for brand awareness, it also puts a burden on you to keep more populaces satisfied because a tiny comment can make or break your brand image.
---
Author Bio
Brooke is a tech geek and digital parenting expert. She manages content at www.theonespy.com. She writes mostly about latest technology news, product reviews, and social media norms. Her recently published article at TheOneSpy blog is wide social media presence.