Photography is still one of the most sought-after professions in recent years. With the expansion of social media and the importance of making every moment of our lives memorable, professional photographers are having their hands full. Are you trying to become a professional photographer too? Do you have a knack for photography and can recognize a snap-worthy angle? You should know that becoming a professional photographer entails much more than the ability to click a camera button. Proper education, plenty of practice, and quality equipment, to name a few, are vital aspects of becoming a professional photographer. Read our step-by-step guide below to learn all there is to know about educating yourself to become the next best pro photographer.
Start snapping everywhere
Do you like to take random pictures of the outdoors, your friends, or random passers-by? Photographing every opportunity you find interesting is a great way to practice your amateur skills. That will give you an insight into the niche you're the best at and could choose as your focus in the future. On top of that, the more photos you take, the better you'll become. They don't say that practice makes it perfect, for nothing. Learn to manipulate the lighting, whether you know how to work around various outdoor conditions, and more with regular snapping.
Educate yourself in photography
Once you've realized you should pursue a career in photography, you should consider improving your basic knowledge of the field too. One of the best ways to learn more is to take popular photography courses that will teach you all there is to know about becoming a renowned photographer. You will have award-winning, passionate professionals who teach beginner and advanced photography courses to help you master your skills. From portrait photography to travel photography, night photography, and school excursions, choose from various photography courses and level up your skills quickly with the help of genuine professionals.
Get the right equipment
What have you been using to take the photographs so far? Are you accustomed to using only your smartphone? Do you have a digital camera ready for some action? While smartphone cameras are becoming more professional with every new release, professional cameras are still essential for taking high-quality photographs that your clients will appreciate. Aside from investing money in a high-quality camera, you will also need a variety of lenses to switch between on your mirrorless interchangeable-lens camera. Memory cards, a tripod, flash, additional filters to protect the camera, and required software to edit the photos are some essentials every photographer needs to start their career.
Download Branding Resources Guide
Building a brand starts by having the right tools and advice. Download our top 10 essential tools and resources to kick-start your branding.
Choose your niche
Every photographer has their area of expertise. Do you like taking portraits? Are you better at wedding photography? Or would you prefer to photograph interiors and exteriors? Test the waters with every niche until you find the one that suits you best. Specializing in only one area will allow you to make money more easily because you will be able to narrow down the options to photograph and build your portfolio more efficiently. It'll leave you more time for improvement and practice, allowing you to spend free time upscaling your editing skills and looking for new imaginative ways to take iconic photos.
Do an internship
Applying for an apprenticeship with professional photographers will be invaluable for your photography career. One of the highest advantages of an internship is seeing first-hand how a photographer's job works. Day-to-day activities, tasks, schedules, and photoshoots can be very stressful but offer invaluable information and insight into everything you might face once you start your photography career. On top of that, you can ask for advice, guidance, and tricks that a photographer might share with you to help you with your work.
Build an online presence
Having a strong online presence is vital for every business. You're trying to grow your business and establish yourself as a professional photographer, so you'll need a website with your portfolio. Social media accounts, including Instagram, Facebook, and TikTok, are crucial for showcasing your work and attracting the target audience to you. Only when you've made enough presentable photographs should you start posting to your social media accounts. You'll want only your best work presented to make potential customers fall in love with your work and share it with others to increase reach.
Stay professional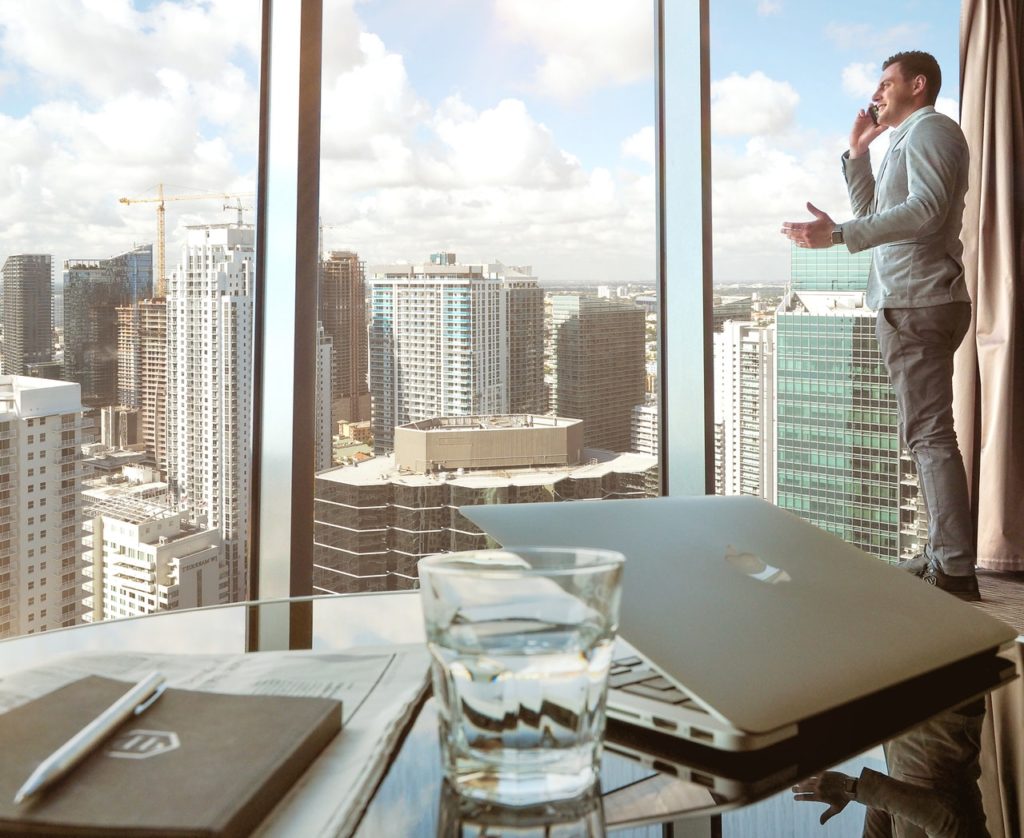 Have you ever met a photographer who didn't meet their deadline and made customers wait for their photos for months? That kind of practice will quickly leave you empty-handed. One of the most important aspects of becoming a professional photographer is constantly bringing in customers that will recommend you to others and spread the word. The best way to do it is to deliver the material on time, show up on-site when agreed, and never disappoint a client. Respond to emails promptly, and check your social media messages and comments regularly to keep communication on a higher level.
Final thoughts
Becoming a professional photographer won't be easy, but you will be able to manage it if you follow the tips we listed. Don't forget to work hard and stay dedicated to your dream. Take photography courses, sign up for an internship and invest in the right equipment to make extraordinary photos everyone will love.