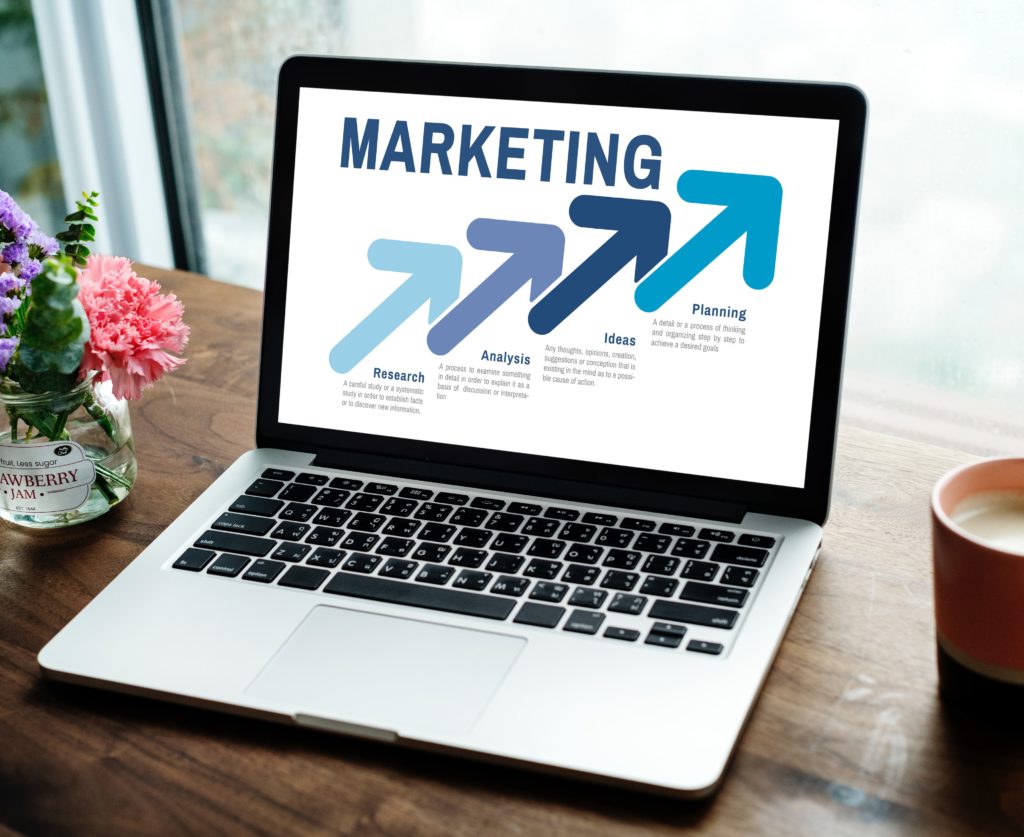 https://www.pexels.com/photo/laptop-with-marketing-display-1496192/
Franchise marketing requires the producing of a marketing plan. A franchise is a corporation that provides individual units of business locations or websites that sell specific products in order to generate leads. Franchise opportunities are many and the buyer of that franchise has to be sure of what they want to get themselves into while knowing more about the field. Franchises need to market their business in order to get ahead and marketing existing franchise locations in their local area. If you do not already have one, developing a franchise marketing strategy should be something you plan now.
Franchise ownership offers immense flexibility with your hours as opposed to a 9-5 conventional job, even if it is a work from home job. Franchise ownership means you can work with somebody or hire somebody to work for you while that person buys an aspect of your franchise so they can start one. Franchises can stay functional because out of 20,500 business opportunities studied, 65% survived after four years.
Download Branding Resources Guide
Building a brand starts by having the right tools and advice. Download our top 10 essential tools and resources to kick-start your branding.
In order to start a franchise properly, you have to research the competition. Every business has competition. Franchise marketing requires awareness of having such competition on hand. Franchising is one option on how to start a flow of significant income. Entrepreneurship thrives on knowing what your goals are and why you want to become an entrepreneur, to begin with. You have to know your goals before you find a franchise that is a good fit for you. The thing is, you cannot become an expert in everything, but you have to pick a niche that is in line with your interests. That niche doesn't necessarily have to be something you know about but it can be something you need other people to do for you if you cannot do something on your own.
There are certain roles for a franchise owner. The first is being the owner that is not there but hires people. Second, as an example, hairdressing being a hands-on opportunity because the owner ought to be a hair stylist. However, with regard to setting up a franchise, you need to know who your direct competitors are, where other franchise locations are in relation to yours, and what marketing efforts the competition is making. You can Google what you think are your direct competitors. Marketing a franchise is about building a brand image from your idea that gets turned into a brand in the first place. Branding requires several guidelines.
You need to decide what your franchise will be about, based on your own interests. You have to make sure that you are ready to invest and to make sure it is a good investment or not. You need to model a good cash flow with your business plan since a business plan is a living document, recording the plan for success.
To start a franchise, you have to decide on an investment budget and sometimes for food service, it can be $15,000. Ultimately, you need a franchise that can generate revenue or gross sales. Choosing the right franchise is essential to your success because you need to know what the rent is, how much salary you will pay towards your employees, and, in particular, how much the utilities at your building will be. As an owner, you also have to decide how much your own salary is worth, give or take how much money you invest in the business that you can give back to yourself.
You have to decide how much you are going to invest in the business up front. Your personal goals involve either spending time with your business or staying at home a lot. Your investment budget can be less than $10,000 or upward of $1 million give or take how much you are planning on spending. You need to get equipment and inventory if you are going to start your own franchise anyway, which adds to the start-up costs. You also have to figure out how you will succeed against your competitors in a quantifiable manner.