IT support is important nowadays for all businesses, whether small scale or large scale. The reason is quite known that right now, technology is taking over the world, and with time tech solutions will be all that'll be used by businesses for progress. Gone are the days when people hired other people for every single task because they had to get things done manually. Nowadays, there are software and applications available for free for the automation of those manual tasks. But who will make sure everything works right?
Keeping all of this situation in view, it's pretty obvious that you'd need an IT support company to manage all your tech issues and queries. For a business to grow, such investments are important. From payroll management to workforce management, all of it can be quite hectic, but luckily with the technology around us, it's all automated.
Speaking of automation, there are several IT support companies available on the go for you. However, not all of them provide the same level and quality of services that you need, and this is why you have to be a little careful.
With these simple tips under consideration, you will be able to find the best IT support company like ESC.
Download Branding Resources Guide
Building a brand starts by having the right tools and advice. Download our top 10 essential tools and resources to kick-start your branding.
What You Want From The Best IT Support Company
1- Rich user experience
A business owner would always want to have all the control in his hands. He would want to be able to do anything he wants to, any place he wants to without any trouble. This is the reason why a SaaS platform with an intuitive interface is important. You need flexibility with assistance in order to increase work productivity and creativity. Also, in business, time is money. If you do have such tech solutions out there that can help you save your time, then why not? It's just that a little research in finding the right solution is important.
2- Customer Service
For any company, great customer service should be a top priority. You already run a business, so you know this pretty well. The same rule applies to an IT support company. Their customer service is all that matters, and if they aren't available for you on time when you need them, you'll be wasting your money on them. The first thing to make sure when hiring an IT support company is that are they providing you the right customer service? Are they always there for you? If yes, then they are the right option for you.
3- Evolving capabilities
Workplaces are rapidly evolving around the world. And well, change is important because if you don't evolve, your competitors will pass you easily, and that's the last thing on Earth that you'd want, right? If yes, then hire an IT support company that comes with evolving capabilities. There are just so many options available for you around, like Cloud Based platforms that are specifically designed to meet the needs of growing customers. The vendor is the one who manages all the systems when you are using a cloud-based platform. This way, you can focus on your business and your clients while the vendor works on the system for you.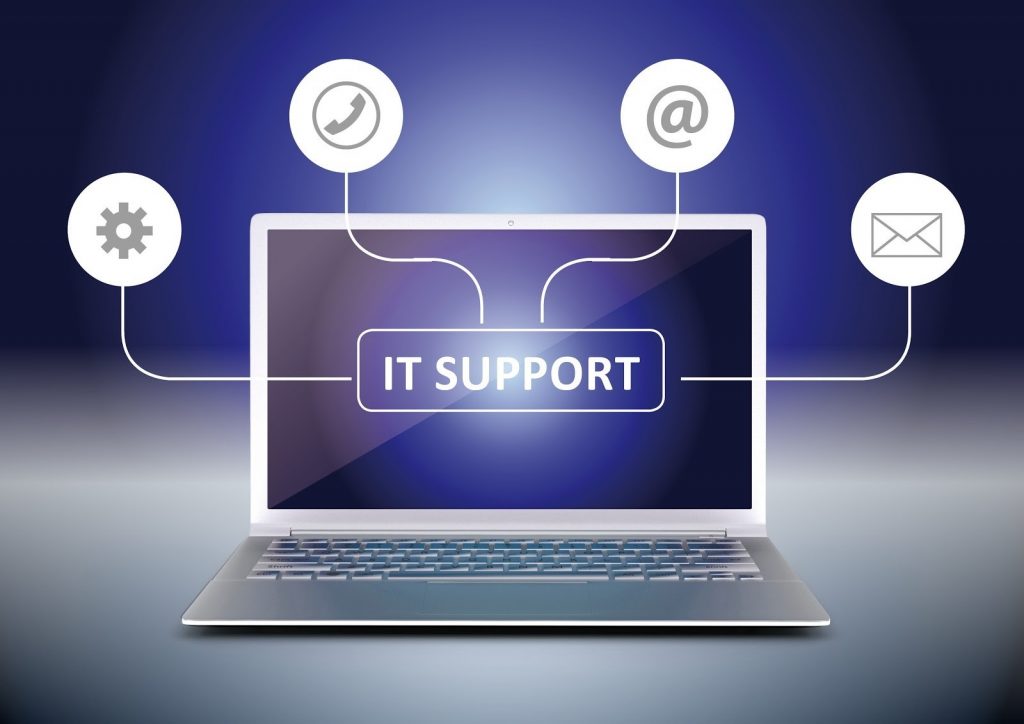 4- Security
Nowadays, when hackers are lurking around the internet, it's important for you to protect your data and your user data. This is again where you need help from an IT support company. Having such a company at your backend means that you never have to worry about any malicious attack on your data.
5- Experience
When hiring an IT support company, check their experience in this field. You can't take the risk of hiring someone who has never provided IT support to any customer before. This is why at least a company with 3 to 4 years of experience is a must for you.
Conclusion
With these tips, you will be able to land on a quality IT support company that will help you in growing your business without wasting any of your precious time. So use these tips and see how things fall into place for you.