Video marketing and video content, in general, will become more prominent in 2019. More and more marketers are using video content to convey key messages for one simple reason: the audience responds better to videos.
The video marketing landscape is about to get more competitive as we get closer to 2019, so it is time to bring your best game and craft a campaign that separates you from your competitors. These next tips and tricks will help you get ready for 2019.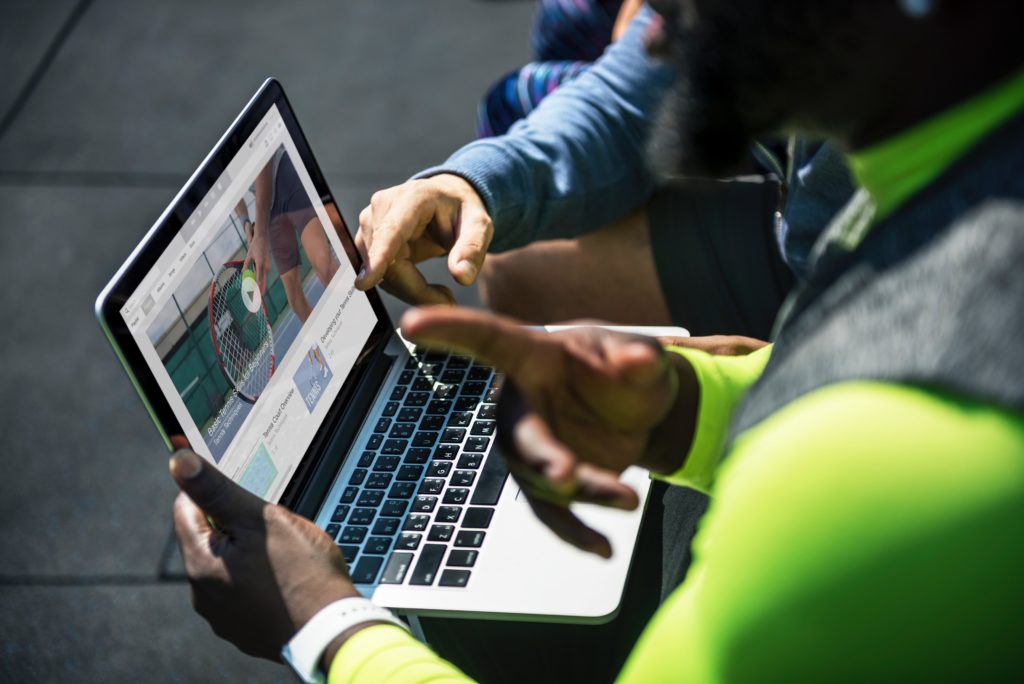 Photo credit: https://www.pexels.com/photo/two-person-watching-video-on-laptop-1321732/ 
Download Branding Resources Guide
Building a brand starts by having the right tools and advice. Download our top 10 essential tools and resources to kick-start your branding.
Tell a Story
I cannot stress enough how important it is to tell a compelling story when producing video content for marketing purposes. While promotional videos worked really well a few years ago, the way forward is capturing the stories around your products and delivering those stories in a positive and engaging way.
Storytelling should be a big part of your video marketing campaign. The best agencies like Spiel Creative now focus not just on the short-term, in-the-moment stories, but also on the bigger picture; they use long-term brand stories to convey their message to the audience. You should too.
Make Demos Interesting
Just because you need to start telling stories, it doesn't mean you should drop making product videos altogether. There are still ways to utilize product videos and product-related tutorials to engage the audience. That said, you need to make demo videos and other relevant content more interesting.
One of the ways you can do that is by employing 360-video technology. Rather than displaying the product in a more conventional way, you can add a 360-degree view of the product in video format. You can then use the content on your product page and other outlets.
Go with Explainers
Animated explainer videos, as well as whiteboard videos, are also going to be more popular in 2019. They are as effective as they were this year, but with a few added tweaks you can now use to boost the level of effectiveness further.
For example, you can make an explainer video that also works when the audience is only listening to the audio rather than actively watching the video. This is a content consumption pattern that it is certainly a trend you want to follow.
Think Mobile
Don't forget that the majority of your viewers use mobile devices, which means you need to start tailoring your content for mobile audiences first. Avoid text and captions that are too small, elements that will not work on smaller screens, and videos that will not work without sound.
The latter is another data-driven strategy based on viewers' content consumption pattern. We see people staring at their screens without wearing headsets, tuning in to videos with clear captions and engaging content that they really enjoy.
Rely on Data
Analytics and data-driven decision making are also becoming more prominent in 2019. The decisions you make regarding your video marketing campaign and the content you put out must take the available insights into consideration whenever possible; by "whenever possible," I mean most of the time.
Data and other supporting information give you the reasons behind usage patterns and other insights you gather from the market. A good video marketing campaign is one that gets evaluated and refined regularly. The more you rely on data, the more you will understand your users and how to best cater to their content needs.
(Always) Deliver Value
While storytelling is the core of many successful video marketing campaigns in the future, delivering value remains one of the most important objectives to achieve. You cannot expect viewers to continue watching your videos when they don't deliver value.
At the very least, you must deliver relevant information about your products and services. Adding information about how to benefit more from the products and services you have is also a good way to add value to your videos.
Commit!
Consistency is another important element if you want to have a successful video marketing campaign. You cannot build a larger and stronger audience base when you only upload one video every two months.
You need to invest in making more content while maintaining – if not improving – your production quality at the same time. Ideally, you want to release a new video every week to keep users excited and wanting for more. That takes a lot of commitment.
Involve the Customers
Telling stories about your products and services doesn't always mean telling YOUR SIDE of the story. You can also explore the products' stories from the customers' standpoint. In fact, you should. Testimonials and user stories are some of the most engaging video content to produce right now, and it will continue to be impactful in 2019.
Always find ways to connect with your real customers and the audience in general. You can feature their stories to build even stronger relationships with the viewers. Besides, you can never go wrong with investing in relationships and maintaining genuine connections with your audience.
Use Video in Other Activities
Video marketing – just like other digital marketing instruments – cannot stand on its own. However, there so many ways to use video content to help the rest of your digital marketing efforts. You can, for instance, use videos to boost conversion rates with a stronger and more compelling call to action.
There is no better time to start crafting and fine-tuning your video marketing campaign for 2019 than right now. We are still a few weeks away from the New Year, but getting a head start is never a bad idea.