Cutting-edge technology revolution would be impossible without businesses' natural pursuit of competitive advantage via new ways to maximize customers experience. Virtual reality (VR) comes as one of the fascinating technologies to deliver an exceptional customer experience by providing users the concept where real and simulated worlds collide. This technology is now considered as a game-changer in the hyper-competitive marketplace. Understanding this matter from the perspective of an entrepreneur, we want to share with you the useful information with the hope that it can be applied effectively to your business strategy. Now, Let' dive in!

What is Virtual reality?
General knowledge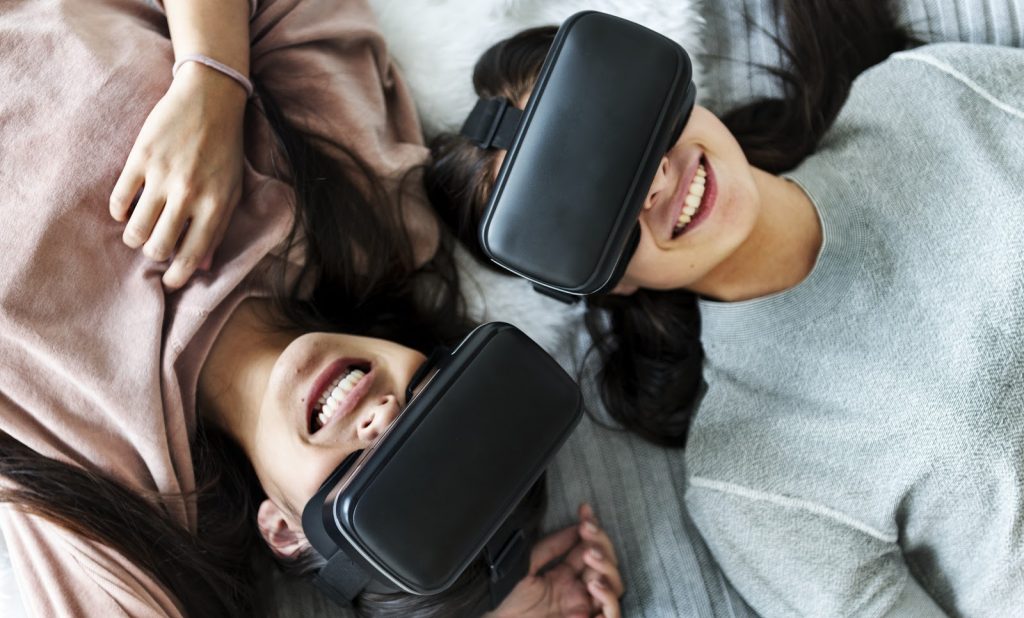 Virtual reality is an artificial environment that is created and displayed to the user in such a way that they suspend belief and assume it as a real environment. Virtual reality has come a long way in a short period, and it continues to develop at a rapid rate. VR widens a nearly infinite potential, with applications in education, medicine, Ecommerce retail, and numerous other domains.
Download Branding Resources Guide
Building a brand starts by having the right tools and advice. Download our top 10 essential tools and resources to kick-start your branding.
This shinning electronic technology has made a quantum leap over the past few years, with an ambition to revolutionize mainstream markets. In 2017, virtual reality became affordable and available to the masses, rather than just the gaming elite. According to CCS Insight, by 2018, it's estimated that 24 million VR devices were sold globally. 2019 is shaping the big year for VR, providing a solid base for the growth VR market. Its volume is expected to reach 98.4 million sales by 2023.
What is a virtual reality in Ecommerce?
Today there are more and more online merchants using VR due to its unique tangibility hallmarks and mind-blowing emotional footprint in advancing customer experience. Suppose that you run an e-commerce business in which your client can discover, choose, pay for inventory, and you can also interface to your buyer in that virtual store. Let's say, and it is the general picture of virtual reality technology in the business world. Take a closer look in the following examples to see in details.
Yamaha clients can use a special headset to scrutinize the mechanics of their motorbike and see virtual renders of the bike' engine status, the fuel mixture, parameters coming from sensors. Thanks to VR, the Customer's interaction with the high-tech product are emotionalized, and machine components are presented vividly to customers or otherwise, they would never see.
Consumers can preview the menu in sit-down restaurants or when ordering food online when they use Kabaq app. The true-to-life 3D models are presented under multiple angles and zoom levels as if the offerings were on a plate in front of you. This app gives the customer a better idea of the portion size and ingredients.
What are the advantages of VR in the online shopping experience
Consumers are excited about shopping's tech-enabled future. According to research by GfK, 38 percent of U.S. consumers hope to see improved improved experience in stores, while 35 percent want improved customer service based on individual needs, and another 35 percent seek enhanced ways to find and compare different products. With their ability to replace the parts shoppers dislike about shopping, VR in retail holds promise to create the differentiated brand experiences that drive conversions, repeat visits, and higher revenue.
Improve customer' s online shopping experience
Because VR provides a three-dimension angle of the object, users can virtually visualize the products they want to purchase online. A mocked-up version for testing is a new way of approaching product before making to last decision of buying. That is because sometimes simple product's description can not speak for all product's functions and customers want to know the product from inside out. You know,  58% more likely to purchase a product after they have an opportunity to test it first.
Furthermore, thanks to the broad flexibility of VR, clients can also explore many virtual showrooms in a short time, which makes the experience more appealing to consumers. Consequently, thanks to new levels of in-store engagement, you can give customers the intrigue to visit your store, not the other one. In summary, VR technology will be the future of Ecommerce as it helps establish positive emotional connections before the deal and evokes an immediate sense of ownership.
Engage and generate buzz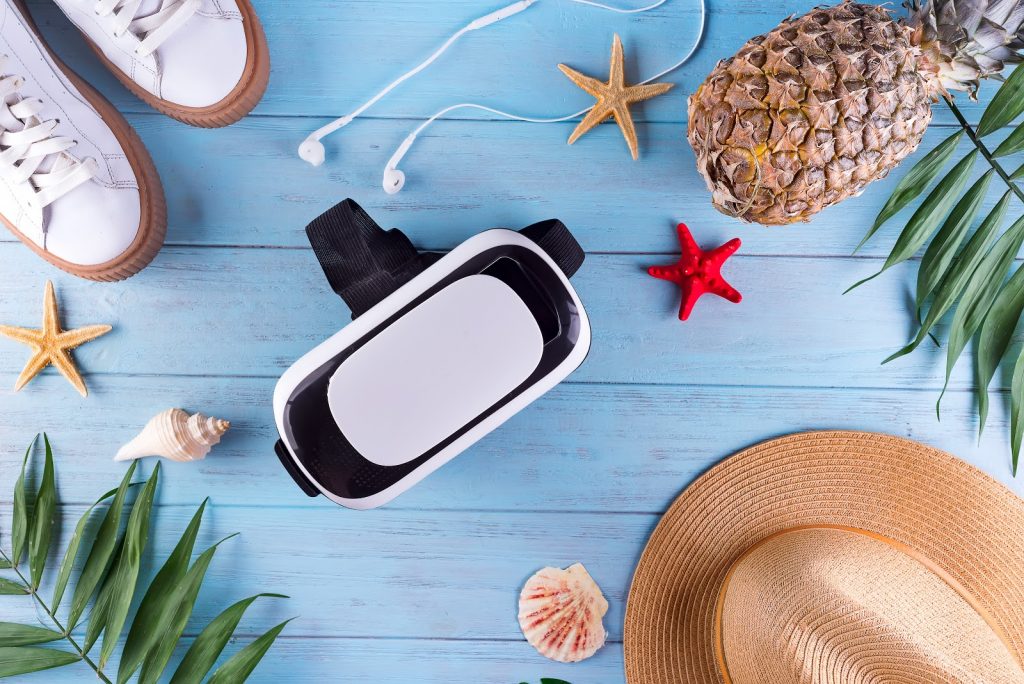 It is undenied that new technologies bring about a new trend in our modern life and it is true for the online business world, where everything changes up to a minute. VR can also generate a buzz and direct the way the marketplace leans towards.
For example, In 2016, NARS Cosmetics cooperated with Facebook 360 Video to create a VR makeup tutorial that helps viewers to control which specific portions of the video to focus on. So instead of skipping to the part of the video, they want to see (or watching through the whole thing), users can look around or "drag" the video to find the part they want to watch. After that, a massive wave of making VR video like this massively pops up for product of different kinds such as real estate, motorbike, etc.
Create a live event for marketing
For Ecommerce Retailers, online marketing is never enough if they want to widen potential customers outside the virtual world. The live event may be an excellent solution regarding this issue. However, the biggest problem with this is getting people to attend because of the distance.
With VR technology, distance is no longer a matter as it can bring the event to your audience instead of vice versa. Excitingly, VR lets everyone sit in the front row, so no one is left sitting at the back, trying to make out the way to find details of whatever is being showcased. This way can go a long way to enhance your guests' experience, make them leave with a more favorable impression of your brand. 
Let's take an example at New York Fashion Week. While the show was held in New York City, guests were allowed to virtually attend a show in Milan a week earlier by using a VR headset. This featured 360-degree videos of exclusive fashion collections and gave users a red carpet experience.
How can you use VR to enhance the shopping experience
So far, we've gone through the benefits of virtual reality in ecommerce. Now, we'll discuss the specific steps to implement VR technology. 
Decide your goals and the experience you want to give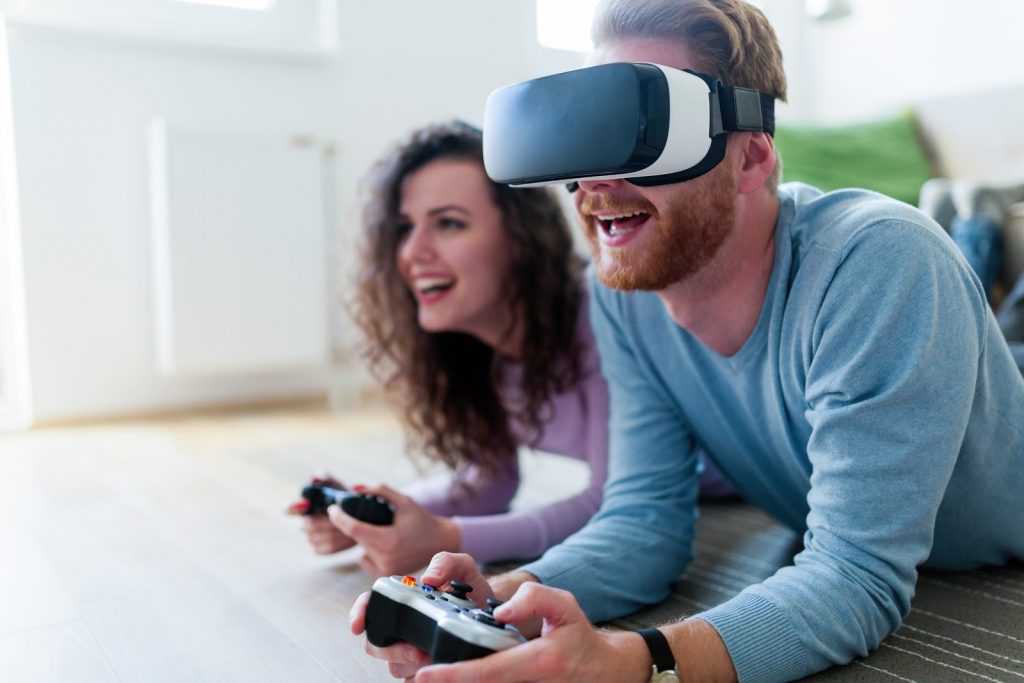 Because it takes you a considerable amount of work and investment to have VR technology implemented successfully, having a clear vision of who is our target audience and what type of experience do you want people to have should be prioritized. VR is such a massive experience change for both businesses and customers; if there is not enough preparation, it will be too easy to rat hole on the possibilities.
For example, think about the scenario that your customers can easily add filter product attributes with real-life experience as the most Advanced Layered Navigation Extension can do now by mouse clicks with multiple- filter navigation, price slider, AJAX loading technology. It seems to be promising as you can decide your target customer's experience to get the technology fit for it.
Decide how you will make it  happen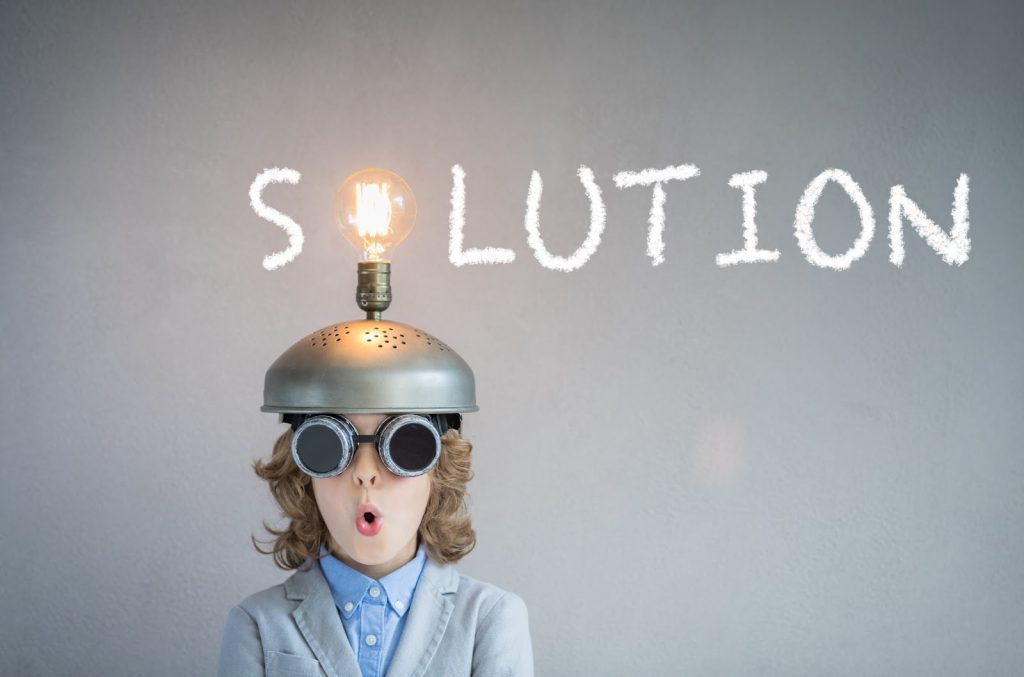 VR technology
VR technology is vital for your entire program, so determine how it will arrive the next step. The experience that you want to provide your clients is the core value deciding what kind of VR technology you will use.  For example, if you want your customers to walk around and manipulate different product features, you need to consider to use a VR platform which can support three degrees of freedom (3DoF). And more advanced, six degrees of freedom (6DoF) can help you to support positional tracking.
Developers
Regarding VR technology, things can get technical very quickly, and you need to be assisted by VR expert. Businesses need to look for VR developers who have experience with large, enterprise projects and the skills to make a virtual environment. Not so many out there right now, and most of them know each other. Depended on the goals and scope of the project, you should decide to find the right fit.
Hardware
Remember the hardware, the must-have element for your VR initiative typically hinges on how you'll want to deliver your experience.
Develop, test, implement and iterate
Depending on your project, these steps will be taken differently. 
For developing, this will involve developing a prototype, and then ironing out the kinks before testing the program with a small market. After that, you can further refine the program to improve it for a broader rollout.
The testing process will vary from one program to the others; however, in general,  the technical functionality and user experience is what you want to test. Let' see how your VR program operates on various devices and how your virtual world applied on different platforms. You should keep an eye on these matters: Are all the elements working correctly? Do they coincide with the user's movements?
Besides usability, you should pay attention to the effects that the program brings to an individual. When installed incorrectly, VR can be uncomfortable or even nauseating. Make sure to monitor VR accurately so that you can minimize motion sickness, fatigue, or discomfort on any form.
Market your VR initiatives
When you already develop and test your VR technology, it is time to get the world know about it. You can consider these ideas.
Encourage people to share their VR experience with your product
Encourage people to talk about your program through the social channel. Make a hashtag for your initiative, and then encourage users to spread the word.
In the eBay virtual store, the e-tailer used the hashtag #ebayVR, which is so direct and straightforward to make people share their experiences on social media.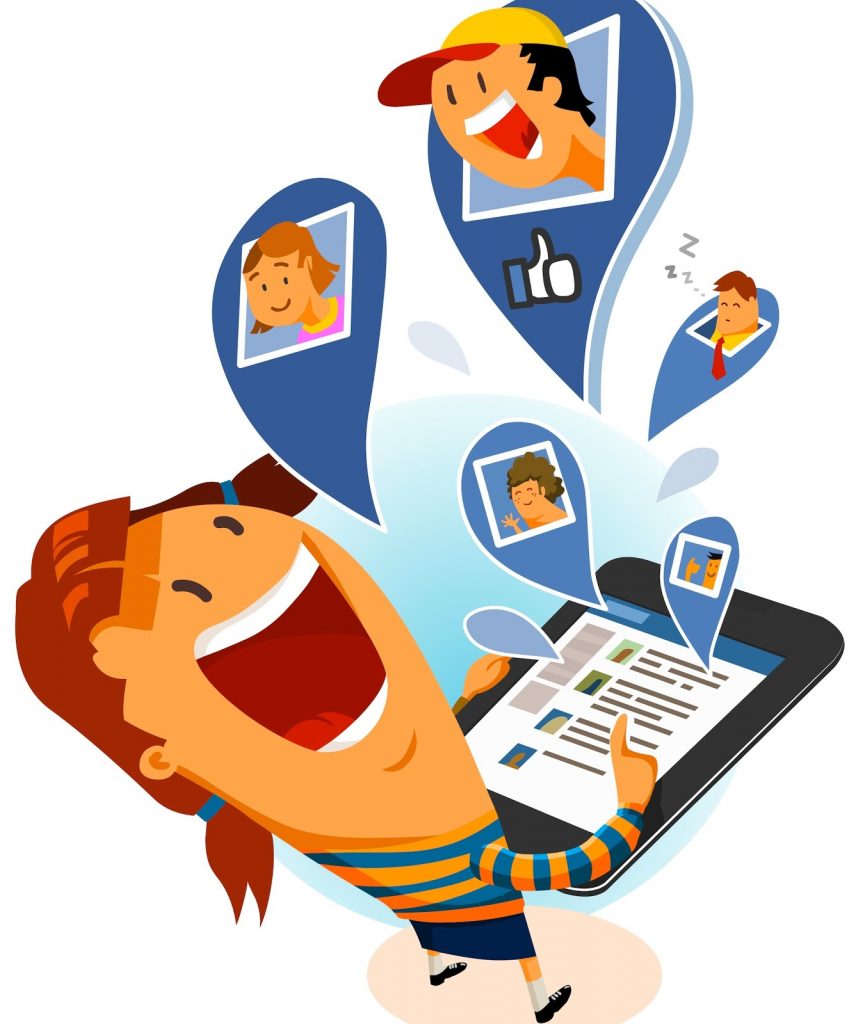 Do not just market the technology – make it about the experience with your product.
You should remember that the central focus of using VR technology is to provide your clients with real experience with your product, so do not get stuck marketing its cool feature. Some questions you should keep in mind that: What feelings will the initiative evoke in the user?  How will your VR solution make shopping more enjoyable or convenient? Do customers get a real sense of your product when they use VR?
Gather data
Gathering data on how users are engaging with your program will give you valuable feedback and the insight recipe to boost your marketing strategy and online sales.
Final words
It is well worth making VR investment if ecommerce is your playfield. When implemented correctly, VR technology can not only provide memorable experiences setting your brand apart from competitors but also bridge the touch-feel gap of online customers.
Start with a strong vision. Make clear what you'd like to achieve, recognize the technologies that can turn your idea in reality, then recruit VR experts who can develop this virtual world for you.
Because virtual reality should be more about experiences than technology, make sure it offers value and gives users an experience they won't find anywhere else.
Author Bio
Daisy is a passionate expert writer from Mageplaza. Throughout many years collaborating with Mageplaza-a Magento Extension Builder, she hopes to give readers the most practical solutions and useful advice on online business issues.